Table of Contents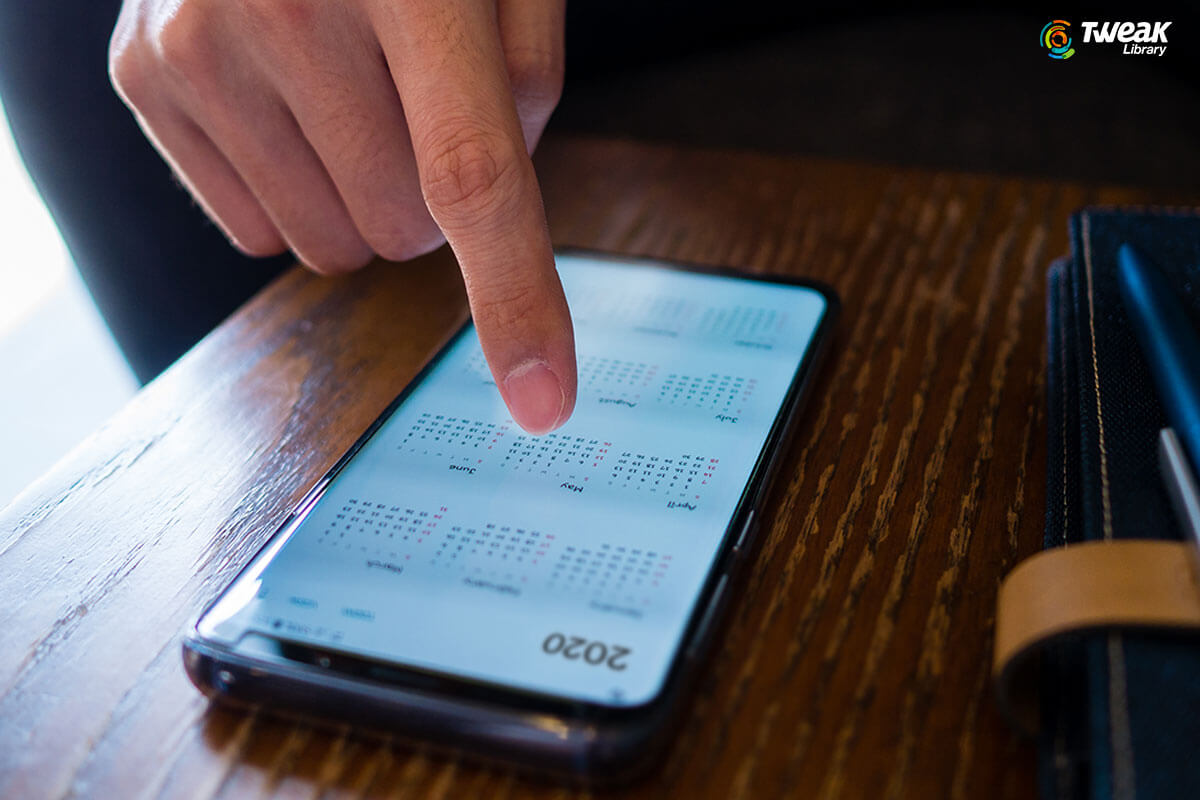 To increase productivity in the workplace, we attempt many techniques and percepts. To increase your work rate and efficiency, we have meeting scheduler apps for you!
These meeting scheduling tools will help you manage meetings within simple steps. For instance, a few days back our manager organized a group meeting which took a big email chain and discussion regarding a time and date. But if this would have been done through the online meeting schedulers, the process may happen seamless and quick.

 It is one of the hectic situations because you have to check on everyone whether they are going to attend a meeting or conference. But the good news is we have some best and free meeting schedulers on the Google Play Store.
Check Out Free Meeting Scheduling Tools
1. Doodle – Free Meeting Scheduler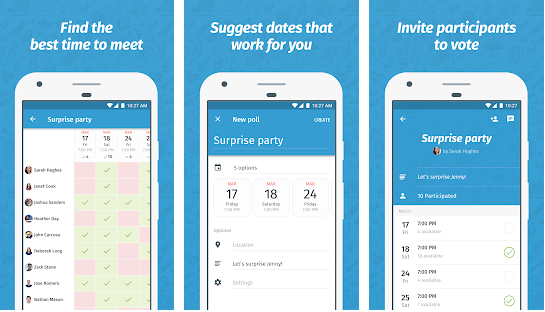 Doodle scheduler is one of the spontaneous apps that helps in organising versatile events. Whether you wish to arrange social events, kitty part or want to know the availability of your mates in the weekly golf, Doodle Scheduler has everything covered for you.
If you are fed up with an excruciating situation where you have to share multiple emails or long phone calls to know the best time and date to organize assembly, then Doodle is what you need!
Why Use a Doodle Meeting Scheduling Tool?
It's Free! You don't need to pay any subscription fee nor there is any hidden payment.
You can invite your teammates through Facebook, hangout, WhatsApp, email and much more.
Doodle Meeting will save your precious time! Who will type long broadcast messages?
Pretty fine? This free meeting scheduling tool is available on the Google Play Store! Install it from right here.
Also, Read- Stay Organized With The Best To-Do List Apps For Android!
2. Google Calendar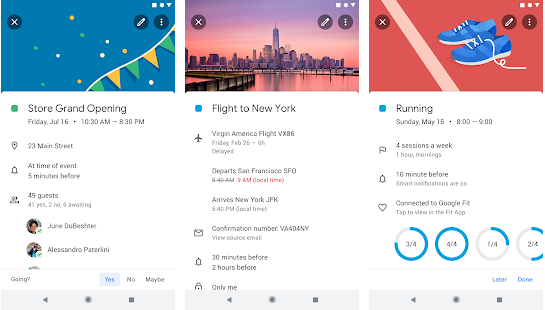 Google Calendar is another online meeting scheduler that owns the title of "Editor's Choice" on the Google Play Store. This app is easy to use and offers various features to organize your meetings at the best. You don't need to flick dairy pages to find the best spare place or arrange a meeting with your teammates.
As long as you have this meeting scheduler app, there is no need to worry. Hence, apart from organizing a meeting, you can also use this app to track your health results by adding personal goals and let Calendar schedule time for you automatically.
Why Use Google Calendar As A Free Meeting Scheduler App?
You can integrate Calendar with other Google apps.
Switch calendar view with monthly, yearly and day in this meeting scheduling tool.
Make use of Reminder feature to view a to-dos list along with other events.
You can install this Google Calendar app from here
Also, Read- Free Email Marketing Tools To Grow Your Business
3. Business Calendar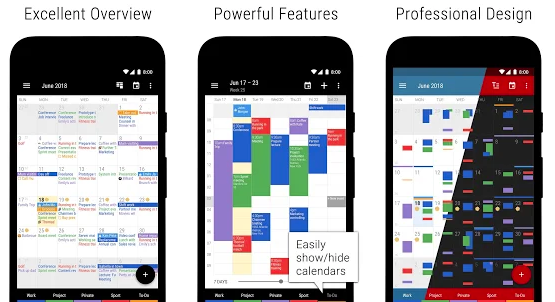 This is the Business Calendar, another free meeting scheduler tool available for you. If you are a project manager or administrator and looking for a meeting scheduler app with a powerful feature, professional design, the Business calendar is right there for you.
According to some users, this smart online meeting scheduler app offers a perfect combination of to-do and calendar feature. You can also integrate this application with Microsoft Outlook, Exchange, Google Calendar and so on. Hence, integration is not a big deal in the Business Calendar.
Why Use Business Calendar As A Free Meeting Scheduling Tool?
It offers a widget option for better accessibility.
There is also a smart suggestion feature which is based on your previous entries.
Instead of launching the entire application, users can manage a task from notifications.
What are you waiting for? Install this smart meeting scheduler app from here.
Also Read:  Maximize Your Productivity With These Best Time Management Apps of 2020
4. DigiCal – Free Meeting Scheduler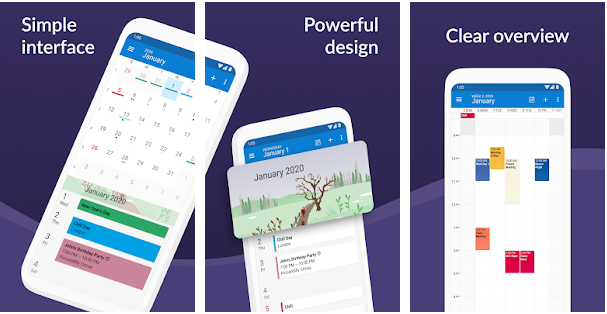 Here comes another online meeting scheduler app, that boasts "Editor's Choice" tag on Google Play Store. Yes! We are talking about DigiCal. This is the comprehensive free meeting scheduling tool that offers you complete freedom of managing meetings within your smartphone.
This app lets you customize your meeting scheduler app in various forms such as Dark theme, personalized colors and so on. There are also various calendar widgets to take benefit from.
Why Use DigiCal  As A Free Meeting Scheduling App?
You will get access to look into 560+ holiday, TV, sports, lifestyle schedules across the world.
There is an option to schedule an appointment in both domestic and international time zones.
Another highlighted feature of DigiCal is its weather forecast which will surely adore by its users.
This app is available on the Google Play Store.
5. Calendly -Free Meeting Scheduler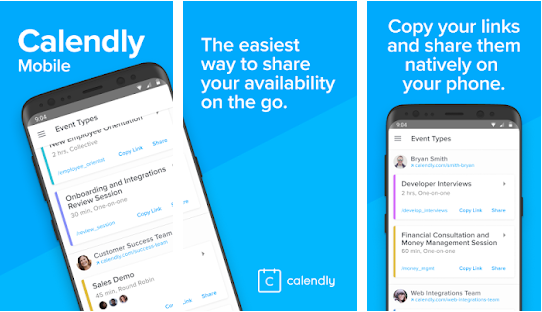 Here comes the Calendly next on the list of meeting scheduler apps. Have you ever got stuck in a situation when you need to tell your availability in the upcoming meeting? We understand this is time-consuming because you have to share a long email chain with your manager then-teammate and now colleagues.
But when you have Calendly as a meeting scheduling tool installed on your smartphone, you don't need to create a long annoying fuss. This amazing app holds every appointment, meetings and events in a single tap.
Why Use Calendly As A Free Meeting Scheduling App?
You can share customize reminder emails, confirmation and texts to the invitees.
There are various meeting options for client intake conferences to phone interviews.
With its smart time zone detection, you can display availability to your invitee according to their time zone.
Sounds interesting? Get this amazing app from Google Play Store.
Also Read: Small Business Apps To Grow Your Business In 2020
Which Meeting Scheduler Apps Took Your Attention?
Google Play Store owns versatile meeting scheduler apps, some of them are free and others are paid. But for you, we have listed a free meeting scheduler tools, to make your event more successful.
If you have another meeting scheduling tool that you have used before or we missed it mentioning here; tell us in the below comment section.
We're listening!
Yes, you are important to us. We observe all your opinions and remarks which help us raise even more! We hope you like this article. Don't forget to follow us on social media platforms and subscribe to our newsletter for more tips and tricks. You can also share our work with your social group and keep encouraging us!!