Table of Contents
The image resolution is the quality of the image, inversely proportional to image size. Where image with thousands of pixels is best for printing, saving, distributing, and uploading the same can be a problem. That said, more the pixel more is the image size.
A resized image can be easily shared, saved on a device or can be uploaded on the web. To achieve this, many users use online photo resizer without paying attention to the details.
We understand this therefore, here we will enlist the best image resizer tools that will help resize image without losing quality. In addition to this if you are looking for some Best image resizer apps we have got it covered too. 
How to Resize Images Online Without Losing Quality?
A number of offline and online photo resizer tools are available in the market. But deciding which one to use is tricky.
In this guide, we will discuss high-quality photo resizer that you can use to resize images in bulk without losing image quality.
Our recommendation for image resizer for windows is
Image Resizer.
This image resizer resizes images without losing quality. Moreover, using it you can perform batch image resizing.
To use this best image resizer for windows drag and drop an image or simply add an image. Once done you will get different options to resize, rotation, and flip an image. Choose from any of the options, presets or can custom dimensions.
Once done you can either retain original image format or can convert to a format of your choice. Moreover, you can save the output file to another location if you want. We recommend using this bulk image resizer tool as it resizes images without losing quality.
Best Image Resizer Tools for Windows 10
1. Image Resizer:
Image Resizer tool is the best image resizing tool for Windows 10 users. It is a batch image resizer that helps flip, rotate, rename and change the format of multiple images at once. You can either add an entire folder or an individual image to resize without compromising image quality. Developed by Tweaking Technologies this amazing image resizer tool for Windows offers following features:
Single or batch images editing to reduce image file size.

Allows adjusting image orientation.

Converts images and save in different image format.

Pre-defined dimensions for quick upscaling and downscaling of images.

Simple and easy to use interface.

Rename bulk images at once.

Compatible with Windows 10/8/7/Vista/XP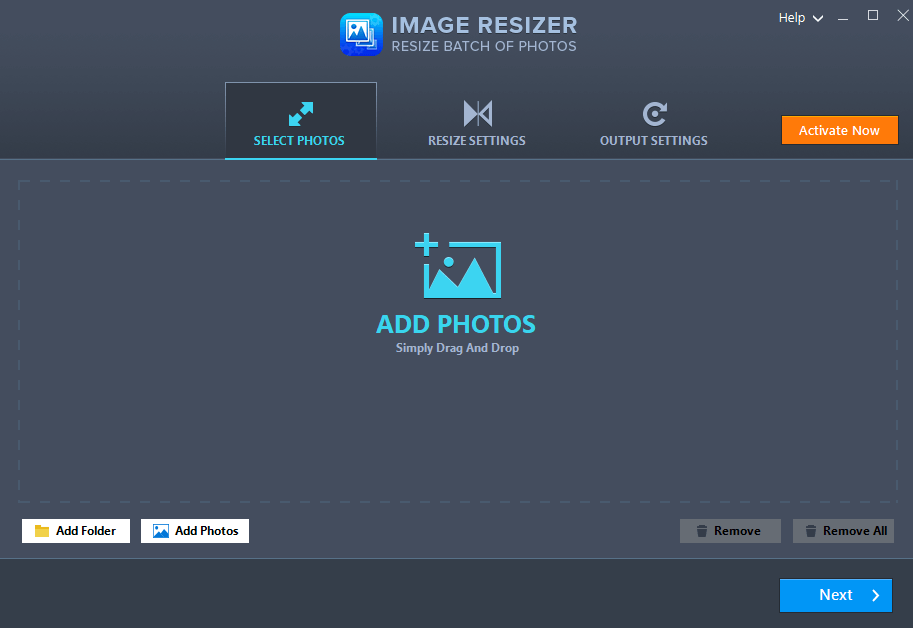 Download Image Resizer Tool for Windows
Read our Full Review On Image Resizer
2. Light Image Resizer:
Light image resizer developed by ObviousIdea's is one of the bestseller image resizers for Windows. This tool is considered one of the best tools as it resizes images without losing quality. Moreover, it helps easily convert image file formats, resize them either one by one or use it as a batch image resizer tool.
Light Image Resizer program is compatible with Windows 10 and older versions. With Light Image Resizer, resizing pictures is just a click away. Download this amazing image resizer tool today and resize images.
Features:
Resize photos, pictures, and images.

Compress and convert images without compromising with quality.

Create email-friendly images.

Easily convert JPG to PDF.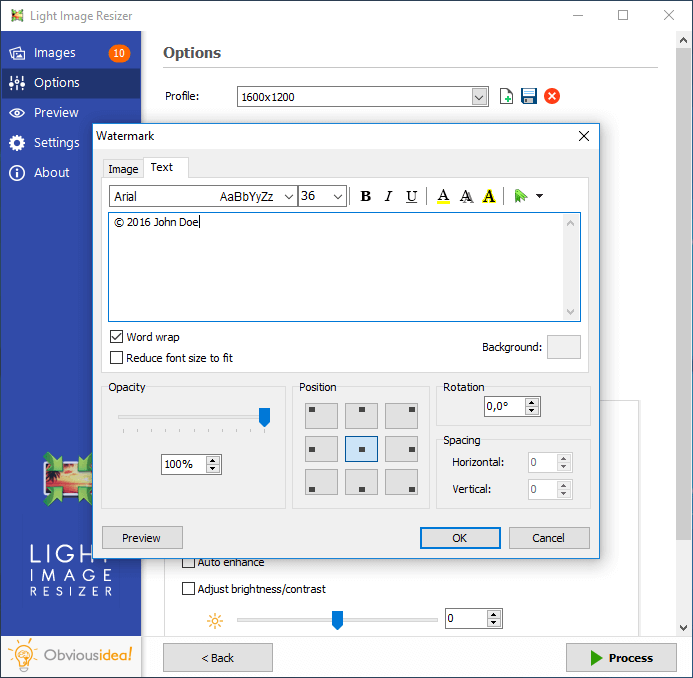 3. PickPick:
PickPick is an all in one image resizer tool for Windows. That not only allows image resizing but also lets you capture full screen, active window and do a lot more. Although this image resizing tool is not online photo resizer but is specially designed for home users, designers and an average computer user too can use it. PickPick the new image resizing tool comes in handy when you need to resize multiple images on Windows 10 at once. This tool provides as much as possible flexibility while working from home.
Features:
Allows image editing.

Lets you share edited images.

Take screenshots of an active window, an entire window, a selected region on your desktop and more.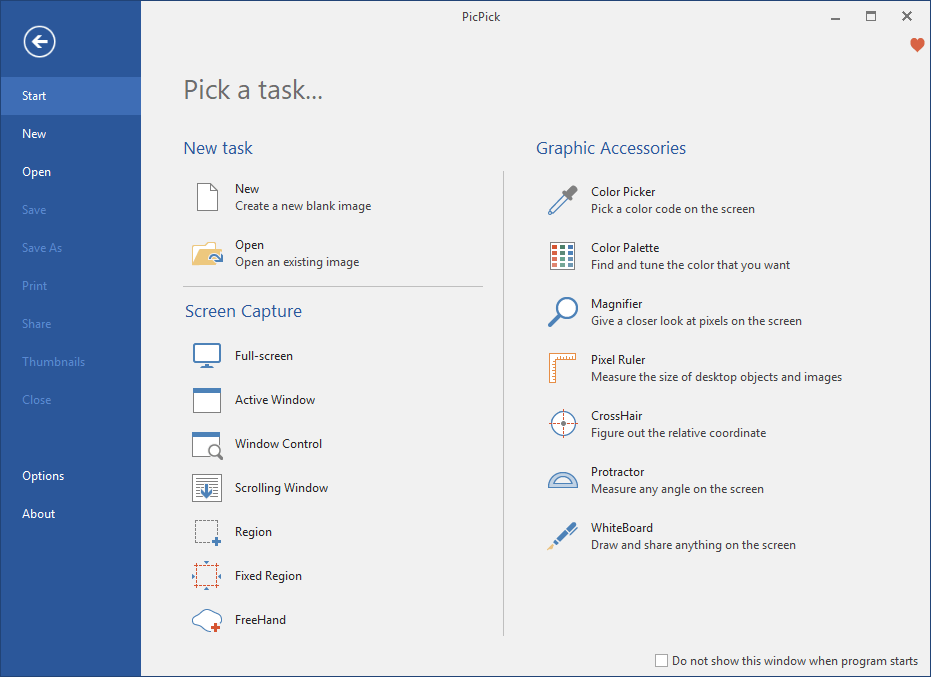 4. FILEminimizer Pictures:
Wondering how to resize an image in KB without losing image quality? Use FILEminimizer an amazing photo resizer to resize images in kb and pixels.
The only drawback of FILEminimizer – free tool is, it does not allow bulk image resizing and you can resize only 500 images. However, using this image resizer software you can convert large image formats to a compressed JPEG version.
Features:
Compresses GIF, BMP, PNG, TIFF, and EMF images and pictures.

Keeps original file format.

4 different file compression levels.

Facebook integration. This means you can compress and upload images directly from the application.

Reduces JPEG file size.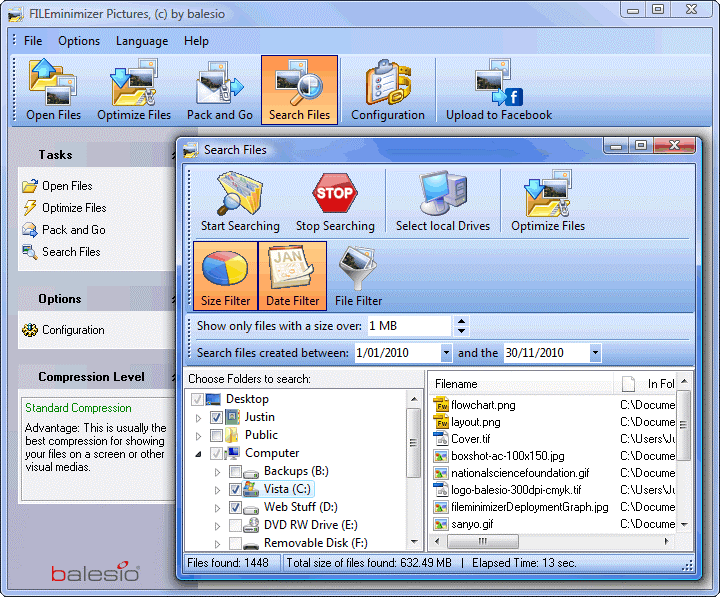 5. Icecream Image Resizer
Icecream Image Resizer is a must-have tool for everyone who would want to resize an image in a way or the other. This tool is not an online image resizer but it comes with preset profiles to help resize images in an easy and advanced manner.
Features:
Icecream Image Resizer supports Drag and Drop.
Allows bulk image resizing.
Clear and intuitive program interface.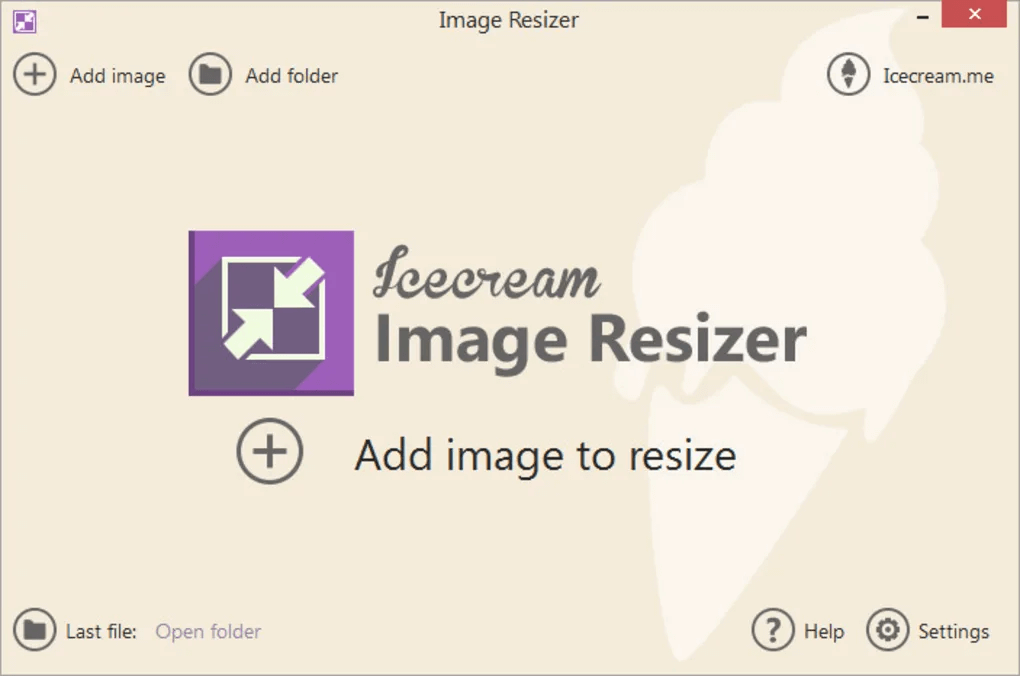 Download Now
So, these are the best image resizer tools for Windows. Our recommendation is Image Resizer software as it is a bulk image resizer that resizes images without losing quality. Moreover, using this tool, you can do batch image resizing. So, what are you waiting for? Download Image Resizer for Windows and get working.