Here's a quick comparison of Google's Android Q and Apple's iOS 13.
When it comes to smartphone operating systems, Android and iOS are surely no slave to introductions. That is why year after year both Google and Apple keep on announcing big upgrades, updates and adds new features to their OS.
Google last month introduced Android Q and Apple at its WWDC event on Monday announced iOS 13. This means the software that makes your smartphone tick is about to change – again.
With changes come several new things. Hence, we will do a quick comparison of Android Q and iOS 13.
The comparison between Android Q and iOS 13 that we will do is based on the features Apple showcased at WWDC and ones we've seen so far in Android Q.

Note: We won't be doing a direct comparison between Android Q and iOS 13 as both Android Q and iOS 13 aren't finally released. Once they are out there this fall we'll be doing that. Further, you might not find all the features in iOS 13 vs Android Q as the comparison mainly focuses on main elements that we think are useful and important.
Here's a complete list of key features in iOS 13.and Android Q
So, without further delay, let's look at a comparison between Android Q and iOS 13. This will help you understand exciting new features for both the OS.
Android Q vs iOS 13
Although, Android Q is in its third beta and Apple has just released its iOS 13 beta only for developers. Both share certain similarities. Here we share focus on main elements that will interest you in both Android and iOS 13.
Dark Mode in both Android Q and iOS 13
Both Android Q and iOS 13 brings Dark Mode for its users. Dark mode not only turns bright white screen to a dark one, but also helps preserve the phone's battery life.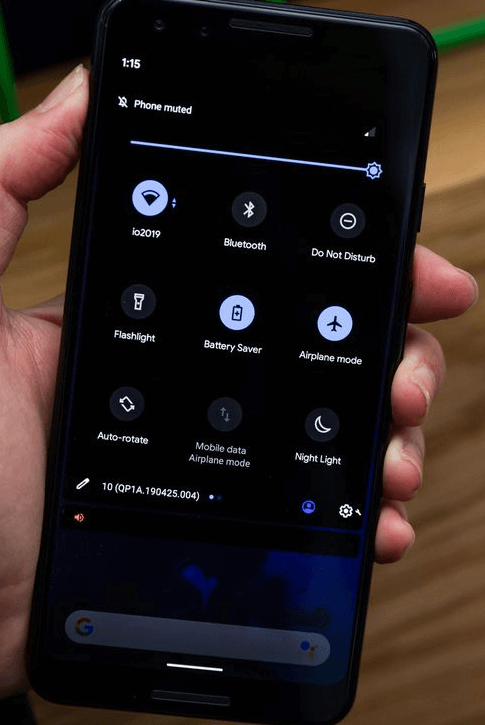 Google added Dark Mode into Android Pie update this year but did not use the theme everywhere. This means some of the Google's mobile apps, including Gmail, and Chrome lack Dark Mode option. Whereas Apple took advantage of its years of experience in this field and rolled out dark mode for its mobile users in iOS 13.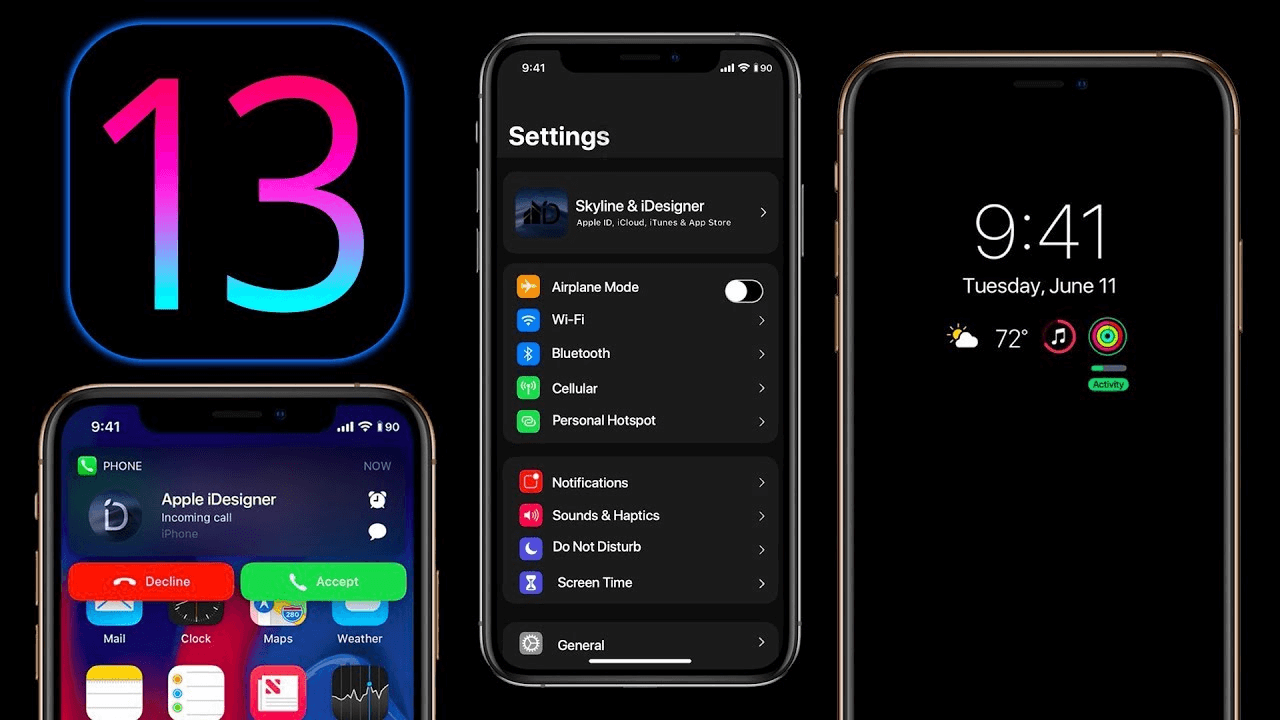 One drawback: Third party developers will have to use company tool kit for now to enable their apps to work with dark mode.
Editing, taking and sharing photos
Here, Android Q has an extra edge over iOS 13 as Google Photos has everything you'd want in a photo service.
An effortless backup and photo sharing.
Easy to use editing tools.
Night Site mode on Pixel phones.
Most important of all as it is Google Photos you can search for people, places and things assigned the tag to.
15 GB free storage space.
On the other side iOS 13 add more editing tools like adjusting portrait lighting with a slider. Recognizing objects, faces and scene to help you sort images. But app's power is limited to just Apple's users and only first 5GB of iCloud storage is free.
Maps
Whether Google Maps or Apple Maps both helps in navigation. However, Android Q users will notice change in Google Maps:
3D mode called Street View
Updated Maps app
Explore tab to know about places to eat and things you can do
In comparison to this, Apple Maps is being rebuild for iOS 13 for better pedestrian and road information. Apple Maps in iOS 13 will have a tool to let you see 3D view of location.
Swipe- able Keyboards
Swipey keyboards is something Android users have been using for years. However, for Apple users it is new addition in iOS 13. Instead of typing now the users will be able to swipe.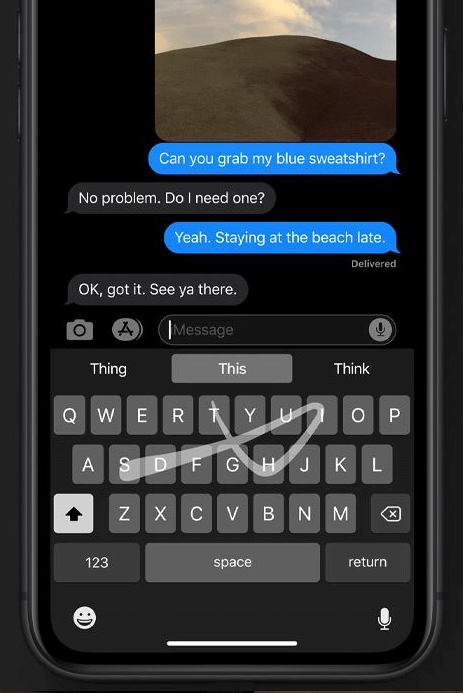 Privacy
For last few years privacy has been the most important topic and both Google and Android promise to enhance privacy features. But for Google ads are the major revenue source therefore keeping user's privacy intact is a big concern. Whereas, Apple's selling point is keeping user data private. And in this area Google needs to work more. Therefore, with Android Q Google is offering users more control over what information they would want to share via apps and services.
"Privacy cannot be a luxury good offered only to people who can afford to buy premium products and services." CEO Sundar Pichai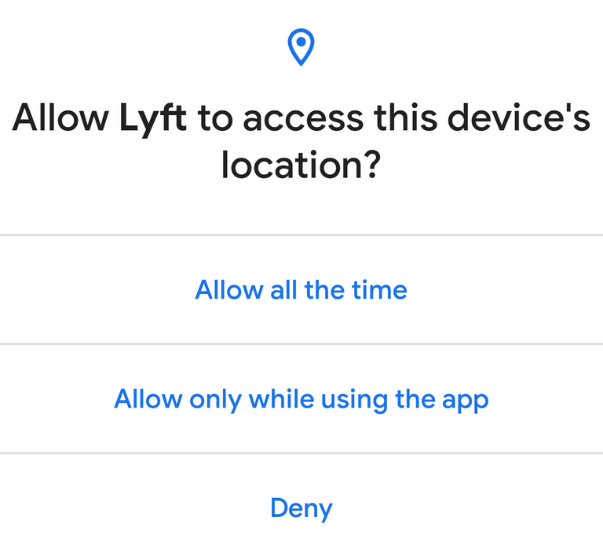 Moreover, with iOS 13 Apple gives users more control of location permissions. This means users can choose to share location once. If the app needs to reuse it, permission must be asked again. In addition to this, Apple also unveiled new Sign-in method to allow users to anonymously sign in to websites and apps without being tracked. It will be a mandate for apps to include this feature this fall.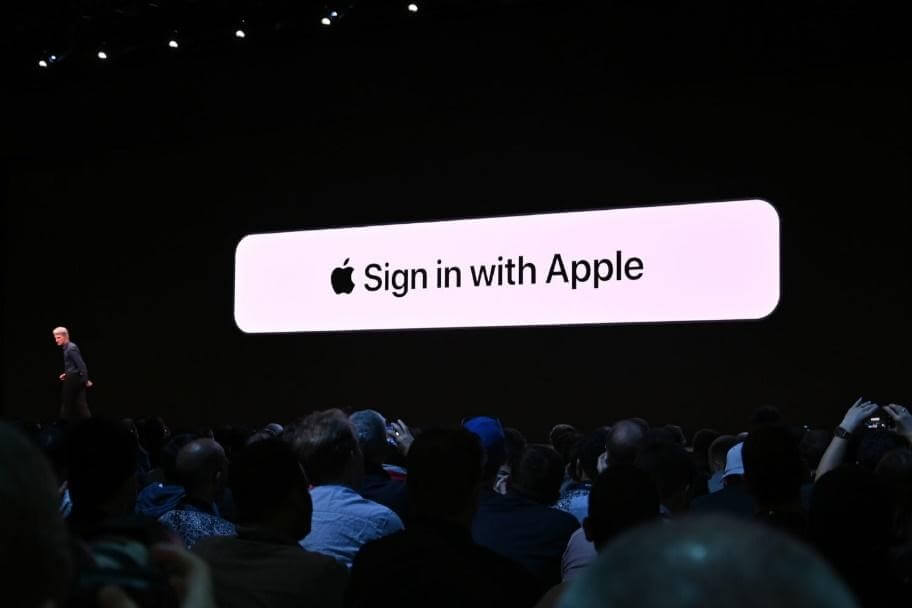 Voice Assistant
Certainly, when we talk about voice assistant Apple may have been the one to come out with Siri in 2011. But Google's Assistant run circles around it and is better in performance when compared with Siri. However, in iOS 13 Siri gets new robot voice and picks up a few tricks like searching WatchOS apps and ability to read and reply to incoming messages.
Besides this, when you'll use Android Q you might find it working like iOS. This means when you load an app in Android Q, if you need to return to the home screen you'd need to just swipe from the bottom. Plus swiping up and holding down your finger will show your all the current apps, to switch between them you need to swipe left or right.
With this we sign off. Hope you liked this quick comparison between Android Q and iOS 13. Once both the OS are out we will let you know more about the exciting new features. Until then you can read other exciting blogs on different technical issues. Feel free to leave us a comment.