For all early adopters, app developers and technology enthusiasts who would like to have a shot at the latest version of Google, there is good news. Android Q Beta 3 is out there, for you to get your hands on. The latest version which was earlier released only for Pixel phones, can now be installed on 15 other popular partner devices. All the credit goes to Project Treble for this development. So, now there are 21 devices on which you can install Android Q Beta 3.
New Features of Android Q Beta 3
 Android Q Beta 3 will have a host of compelling features, some of which are briefly listed below and something that the users will be looking out for –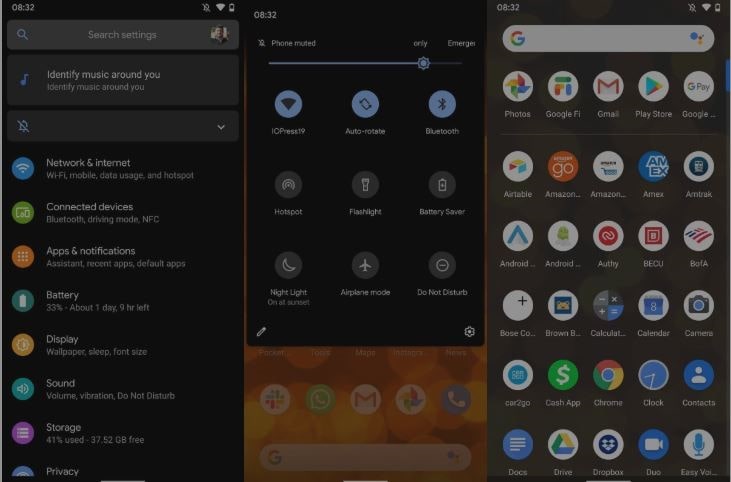 You may wonder what is so special about this?
Dark theme means your device will consume less battery and put less strain on your eyes. Not just that, the developers can choose not to build their own dark themes for their apps as with the new Force Dark feature, they will be able to create a dark version of their apps.
Gesture Navigation All the Way
Unlike the older version, Android Pie, there is no button and it's all gestures. Whether you want to switch between apps, multitask or even go to Home, you will have everything at the command of your gestures. Even for going home, there is a thin white bar that you can swipe up if you wish to go home.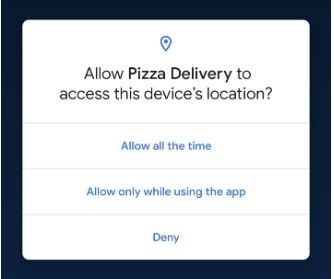 Taking the onus of safeguarding the privacy and security of the users, Android Q Beta 3 provides the user with more control on his privacy. For example, the user can now have more control on when to allow an app to access their location.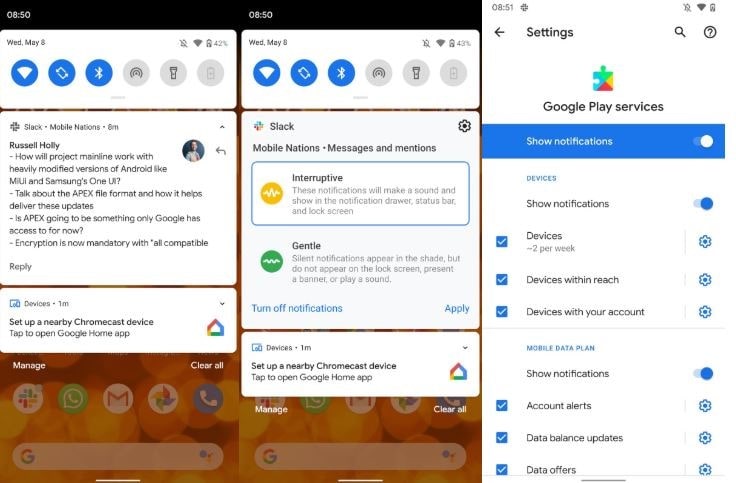 Do you get bugged by notifications every now and then? Wish you go do something about that? Well! with Android Q Beta 3 you might just be able to define the notification's status and group your notifications under "gentle" and "interruptive" heads.
With the latest roll out, the AI would automatically caption whatever media is being played on your smartphone even if there is no network. Isn't that awesome! And this happens because of the live speech models running right on the phone.
A Word of Caution
Sure, you must be really pumped up to try Android Q Beta 3 on your device now, but you must pay caution to the fact that it is called "Beta" for a reason and you might run into issues because the operating system is still very much under development.
We would therefore urge you to keep a backup of all the data that is there on your phone and don't install Android Q Beta 3 on your primary phone. This way you can be rest assured that even if something goes wrong, your data (images, apps, call history, Wi-Fi passwords, texts, videos, etc.) will be safe on Google servers and can be resumed once you have installed your previous version.
Depending on what device you have, you may follow steps like the one mentioned below for backing up data –
Settings > System > Backup
Also Read: Top 5 Android Apps to Transfer Files from Android to Any Device
 Getting Android Q Beta 3 On Your Google Pixel
The best way to get Android Q Beta 3 on your pixel device you will have to first enroll your device for Android Beta Program for Pixel which is a simple process since all you have to do enroll with your google account. Then you'll have to select a compatible device on which you wish to install Android Q Beta 3. You can choose from amongst 6 Pixel variants namely Pixel 3, Pixel XL, Pixel 2 XL, Pixel, Pixel 2and Pixel 3 XL.
It might take up to 24 hours or less for your system to become ready for the update but in most cases, it will take much less.
Devices Other Than Google Pixel on Which You Can Install Android Q Beta 3
Again, as a first step you will have to make sure that your device is eligible for the update. To further learn how to install Android Q Beta 3 on your device, you can visit the website of your device (from the ones mentioned below) where you'll be guided through the installation process.
Nokia 8.1
ASUS ZenFone 5Z
TECNO SPARK 3 Pro