We carry tons of images, videos and other documents on our smartphones. The limited storage of our devices makes file transfer a necessity for every Android user.  Imagine, if you wished to transfer the same data to your laptop or pc or any other device. It probably won't hurt transferring a file of a small size but what about videos and other large files? It would probably exhaust your monthly allocated mobile data if you had planned to transfer the same over internet.
You needn't worry! here are some apps that can help you transfer files from your Android smartphone to any other device with utmost ease–
Best Apps to Transfer Files Between Android Smartphone and Other Devices
1. MiDrop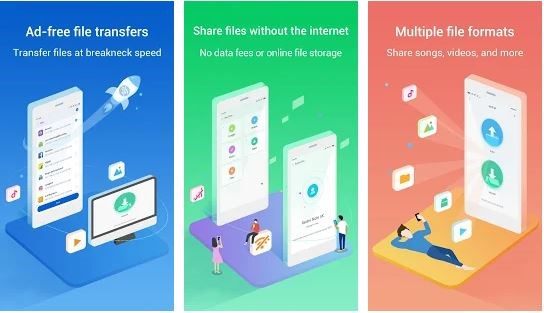 Rating: 4.8 stars
Whether or not you are a fan of Xiaomi smartphones, you are sure to become a fan of Midrop, an app that comes from the house of Xiaomi. Midrop is an intuitive and easy to use app that helps in transferring files – videos, images, apps, music and several others from your Android smartphone to any Android device without a glitch.
Features:
The app is ad-free and works very fast. The highest speed reaching 50 m/ second which is 200 times faster than Bluetooth.
Files can be shared in 1 tap across all Android devices.
You can transfer files without internet which means even if you don't have mobile data or Wi-Fi, the app will still work.
2. Zapya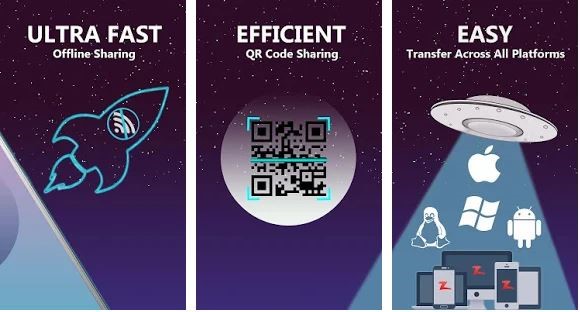 Rating: 4.6 stars
Another free app that needs no internet connection to transfer data from Android to pc is Zapya. All you need to do is generate a personalized QR code to connect several devices and voila! You are set to share videos, movies, images, ppt or whatever it is that you wish to share. What's the best part, you won't be bugged by ads.
Features:
With the inbuilt messenger feature that the app comes with, you can share media and chat with your friends at the same time without having to use the internet.
The app enables you to back up all your essential files on your PC or Mac.
The app supports over 20 languages.
Read Also: Best Call Recording Apps For Android 2019
3. SHAREit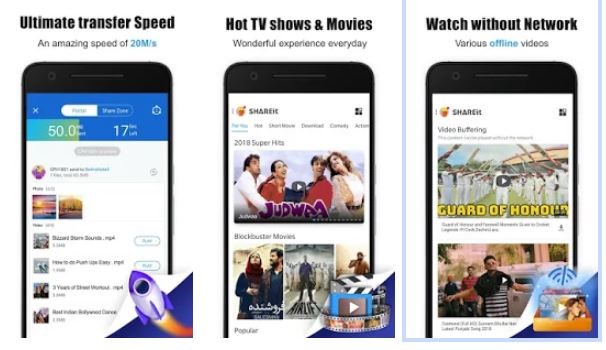 Rating: 4.6 stars
There is a reason why SHAREit has over 10 million installs and why it has been around for a while now. It is lauded as the best app for sharing music, videos, photos, images, apps and all other kinds of files. SHAREit also comes with a powerful media player with the help of which you can manage your videos and music.
Features: 
Despite being 200 times faster than Bluetooth, the app doesn't compromise on the file quality while file transfer takes place.
It has a graceful music player with powerful equalizer for the next level experience.
It supports over 45 languages and has millions of high-quality songs and videos which are smartly categorized into curated playlists.
Note:As it is a Chinese app, it may not be available to install in India, because the Indian government has banned some of the apps from China.
4. AirDroid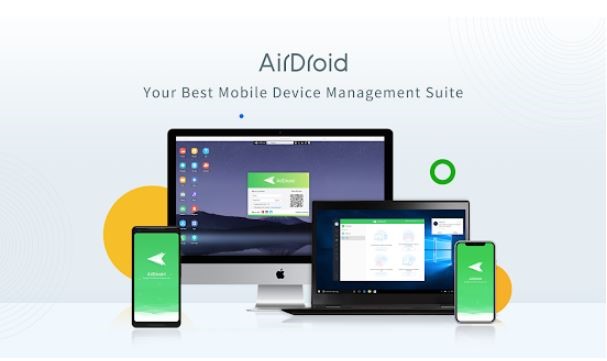 Rating: 4.5 stars
AirDroid is a spectacular way of not just transferring data from Android to pc but also managing the smartphone from platforms like Linux, Mac and Windows. Also, the app replicates your calls, app notifications and SMS onto your large screen just as they would show up on the screen of your smartphone.
Features: 
With the help of this app you can answer all your calls and messages with the help of your desktop screen.
You can locate your lost phone with the help of the app.
The app also enables you to share and record your phone screen and the surrounding environment, thanks to the remote camera feature!
5. Resilio Sync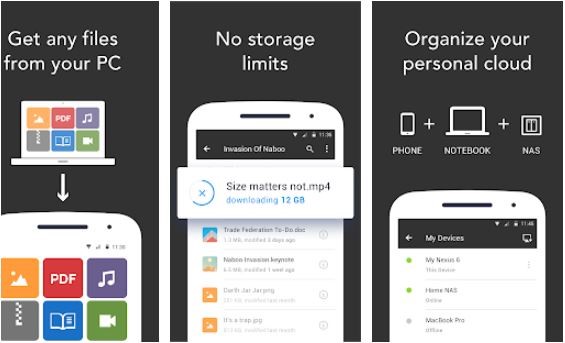 The app lets you transfer docs, videos, photos all sizes and shapes with no bar on the storage limits. The app uses BitTorrent peer-to-peer technology because of which the file transfer takes place in speedy fashion.
Rating: 4.4 stars
Features: 
The files are encrypted during transfer since none of the information is stored on third party servers.
As soon as the video is taken, or image is captured, the sync option automatically creates a back-up.
Files can be uploaded on all platforms – PC, tablet, Mac, NAS from anywhere.
Must Read: Best Camera Apps For Android
Thanks to the apps above, you can now have your files on your tips in a safe and secured manner. Gone are those days when you had to use USB storage and flash drives to transfer files. No matter who it is that you wish to transfer your files to. Transfer files between Android and PC or go the other way around it's time to go cross-platform in no time at all. So, have fun transferring!