Best Call Recording Apps For Android 2019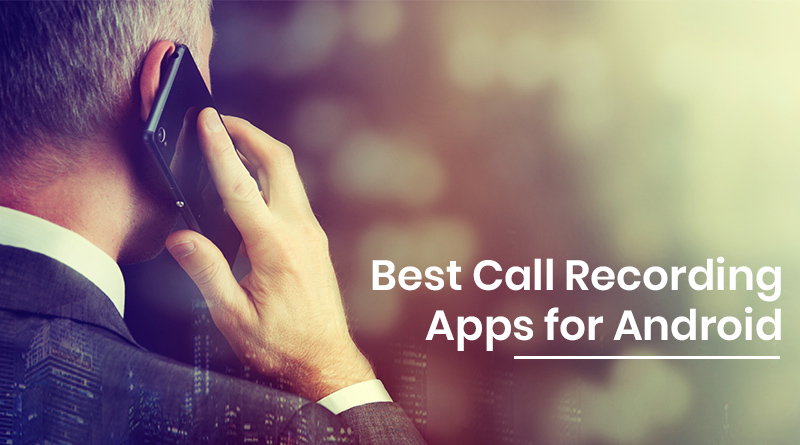 Digital communication is what everyone relies on. While there are ample ways of digital communication the most used modes are over smartphone or emails. Emails are a written proof of any communication and can be taken as proof for any frauds.
Also Read: 10 Best Free Video Calling Apps for Android
But, what about communications using mobile devices, any talks over phones lost as soon as the call gets over. Here comes the need to have a call recording app for Android that can record all the important stuff discussed over phones. If for some reason you too want to record conversations over phones, there are some of the best call recording apps for Android available on Play Store.
Best Call Recording Apps For Android 2019:
Having a call recording app on your Android phone can serve many purposes, jotting down point if the call was important and you don't have a pen and paper handy while on the call, it may concern some legal issues or maybe a meeting. Recording such calls is the best option when such situations arise.
Let's look have the best call recording apps for Android:
With a database of more than 250 million is without a doubt is one of the best call recorder apps for Android. However, for most of us, Truecaller is majorly categorized as a call identifier app, however, it is amusing to know that's is recording feature is equally good. I personally prefer Truecaller as the best app since it not only displays the name of the person calling and blocks spam calls, it also records important calls for me and so many features clubbed in one app is a boon for me.
However, the call recording feature is available in the premium version and is not there in the free version. In case you wish to have a free app, continue reading to know what more you have in the kitty of call recording applications.
Another call recorder for Android is Automatic Call Recorder by Appliqato. This amazing app lets you choose which calls you wish to record and which all to ignore. One of the most appealing features of Automatic Call Records is that it is integrated with Google Drive and Dropbox which let users share and save the calls on Cloud.
Additional features include:
Easy call summary option just after the call is disconnected.
Customizable Inbox according to the number of calls saved.
Features like Record everything, Ignore everything, Ignore contacts.
Easy to use Interface.
ACR(Another Call Recorder) is a free call recorder app for Android devices which is power-packed with some of the best features. From easy searching facility by name, number and even notes to automatic deletion of old calls and protecting calls by passwords it has a lot to offer.
Additional features include:
Multiple recording modes.
Easy sharing of calls, whether entire or parts of the call.
Records call of various formats such as M4A, MP3, AMR, 3GP, MP4, etc.
Easy recovery from Recycle Bin.
Cloud upload support.
Yet another amazing app in our list of call recorder apps for Android. Call Recorder app lets you record calls and saves them by adding them to the white list and ignoring others so that they don't get recorded.
It also provides easy sharing and saving facility and can be easily synchronized with Cloud.
Additional features include:
Easy organization of recorded calls on the basis of time, date, and groups.
Provides playback facility to the MP3 files saved on SD card.
Recorded calls can be shared via emails.
Records both outgoing and incoming calls.
An intuitive interface provides ease of access.
Cube Call Records is another call recorder app for Android available on Play Store. Apart from recording just incoming and outgoing calls, it also facilitates the recording of VoIP calls. It supports phone calls, Skype, IMO, WhatsApp, Slack, Facebook, etc.
Additional features include:
Records calls in the best sound quality.
Exclusion list to add calls to ignore list.
Automatic recording of selected contacts.
In-App Playback feature.
Provision to star mark calls for easy access.
 
Must Read: New Malware On Android That Records Your Calls And Messages
Wrap-up:
These were the best call recording apps for Android according to us. In case you use some other call recorder app and finds it to be more beneficial, do write to us in the comments section below, we will be happy to add that app too.