To stay safe and protected online most of use Google Chrome as it comes with built-in security features – incognito mode, options to control data collection by various websites and much more. But for some this isn't enough, therefore they use third-party Chrome security extensions to take privacy, security to the next level.
If you too want to add an extra layer of protection you can add best security extensions to your Google Chrome. You can find a number of Google Chrome security extensions in the market all promising prominent security level but not all can be trusted. Because they make things worse as some fail the precision and some might make the system slow and sluggish. Therefore, to avoid such a situation choosing best Google Chrome security extension is important.
Best Chrome security extensions will not only add an extra level of security but will also help to keep system and data secure from cyber-attacks.
20 Best Google Chrome Security Extensions To Boost Your Privacy
1. TweakPass- Secure Your Passwords While Browsing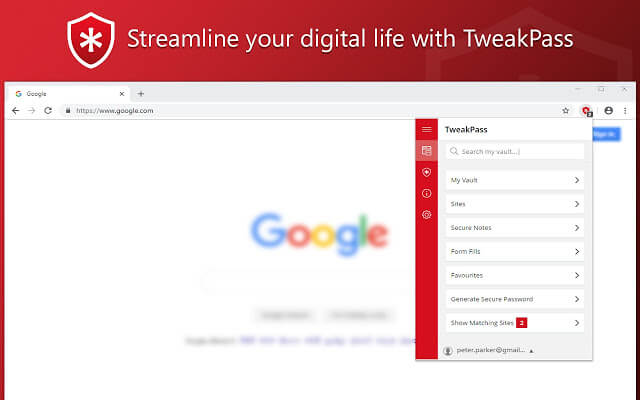 Stay secure and manage all your passwords in a single click. This robust and best Google Chrome security extension saves your passwords securely in a Vault allowing you to login swiftly by generating secure passwords. TweakPass is a free Chrome security extension that you can use to save your passwords and sync between devices using TweakPass app.
Download Tweakpass 
2. StopAllAds – Best Security Extension for Chrome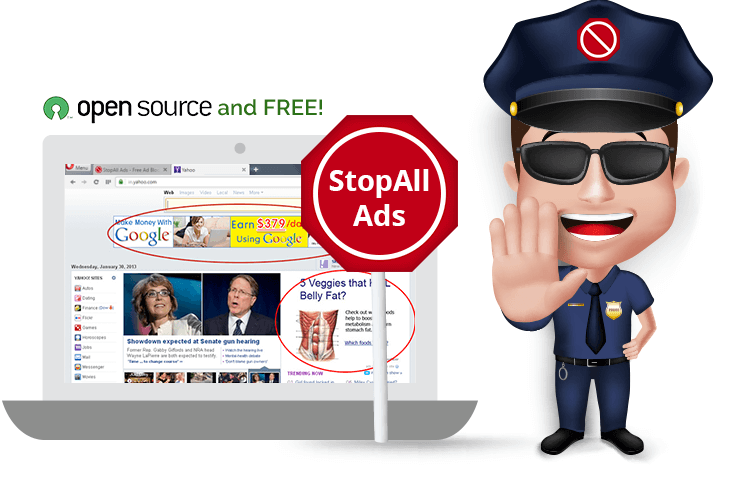 Get rid of irrelevant ads and browse safely with StopAll Ads. A must use Google Chrome security extension that allows ad-free browsing and identifies malware domains. Not only this with StopAll Ads you can deactivate social media buttons and surf freely without worrying about being tracked. It optimizes your browser and gives you faster browsing experience.
3. Ghostery – Best Privacy Chrome Extension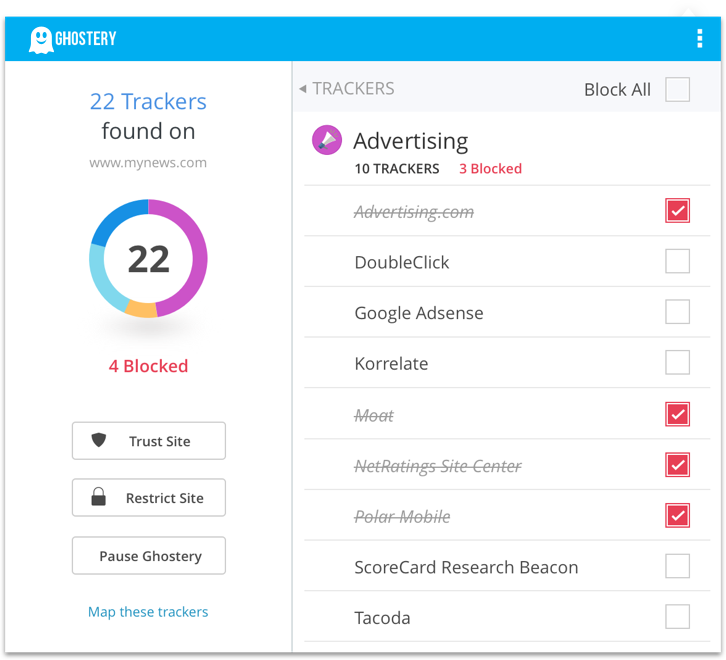 When it comes to privacy Ghostery Chrome is a powerful and one of the most reliable Chrome security extension. Its built-in ad blocker removes ads from the webpage so that you can focus on what is important. This chrome security extension works in the background and notifies the user when a tracker is found and blocked. Moreover, Ghostery best security extensions for Chrome saves information about all detected trackers and allows you to view blocked trackers. Not only this, but Ghostery Chrome also disables all type of data tracker to speed up page loading time by optimizing performance automatically.
4. Adblock Plus – Block Intrusive Ads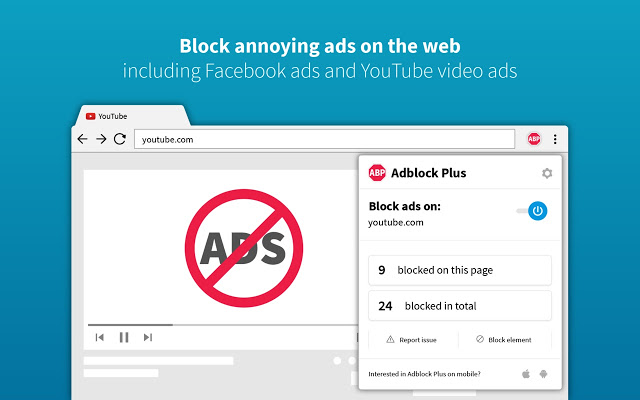 Get a faster and pleasant browsing experience with Adblock Plus. An extension that block ads, trackers, malware and much more. Adblock Plus stop companies from tracking your online activity. Besides, this it comes with preset filter list to quickly block ads. The only negative thing about Adblock Plus Chrome security extension is,  even if it considers an ad non-intrusive Adblock Plus will not block them.
5. PureVPN – Browse Web Anonymously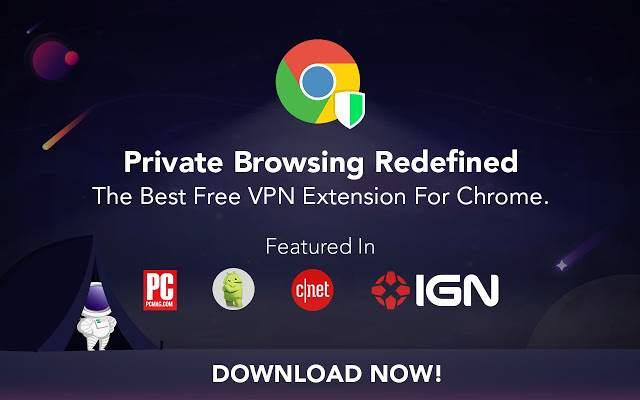 Encrypt your Internet traffic with PureVPN. This best security extension for Chrome offers the next level of protection as it uses military-grade encryption and hides your data from prying eyes. It keeps the user connected without disclosing its identity.
PureVPN fights malicious entities and masks users IP with a virtual IP to stop hacker from accessing users' real identity. Apart from this PureVPN block ad, data trackers and give protection from malware attacks and leak protection.
6. Blur – Protect Your Personal Informations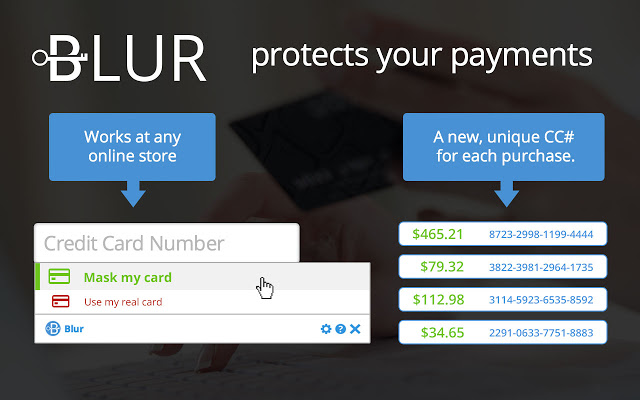 Blur best Google Chrome extension creates strong encrypted passwords in one click, saves, encrypts and organizes your password. Moreover, it blocks hundreds of companies from collecting data about your online activities. Stops Facebook and other social networking sites from tracking you even when you are not logged in. This best Chrome extension is best in class and knows how to protect account information.
7. TeamPassword- Manage Multiple Passwords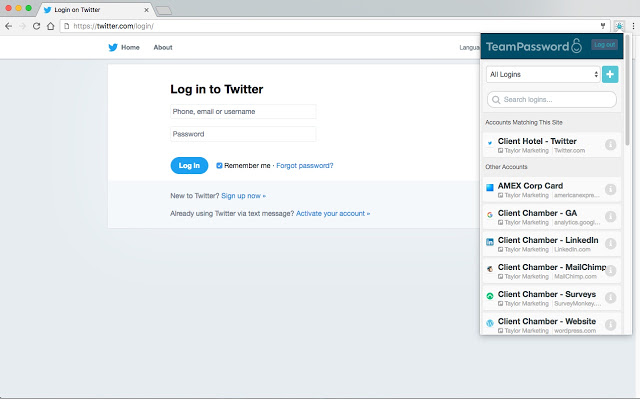 TeamPassword is the most efficient and secure way to manage multiple logins. This cloud-based Google Chrome security extension helps to manage and share access to apps and services when needed. With TeamPassword best security extensions for Chrome you can easily add more security with strong password generation.
8. Disconnect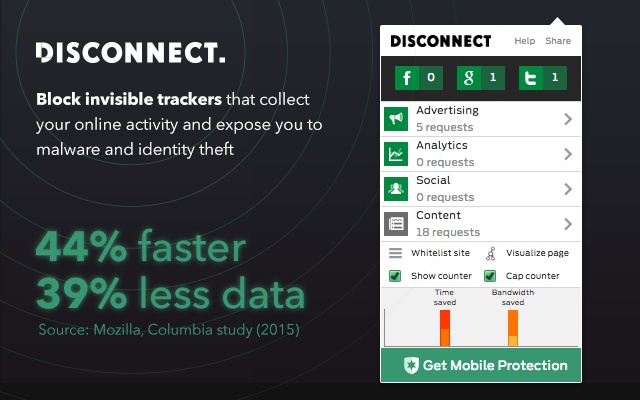 It is one of the best anti-cookie and anti-tracking Chrome security extension that lets you see and block hidden websites that track you. This means Disconnect protects you from every probable malware, data tracking attack. Moreover, it blocks third-party cookies and gives the user control to allow/disallow various website scripts. Also, this Chrome security extension stops social networking sites from collecting data.
9. Click&Clean – Secure PC from Online Threats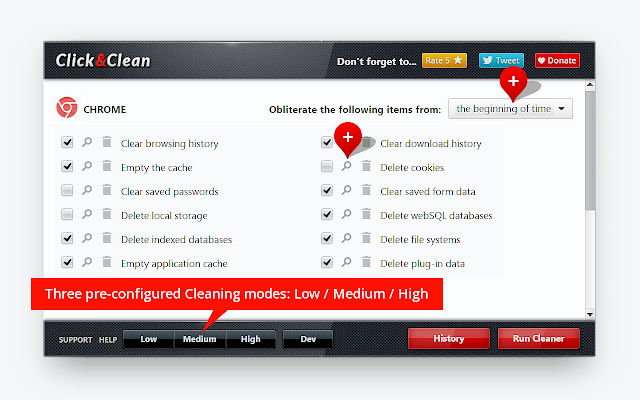 An innovative and totally free solution to scan your PC for malware, delete browsing and download history. Not only this it even erases temporary files, cookies, cache and deletes client-side web SQL database. This powerful google chrome security extension does all this instantly in a single click. Other than this Click&Clean easily access information that might be saved by other browser add-ons and provides an option to generate password and data cleaning in Incognito mode.
10. Sneekr Security Extension- Know Who Accessed Your Browser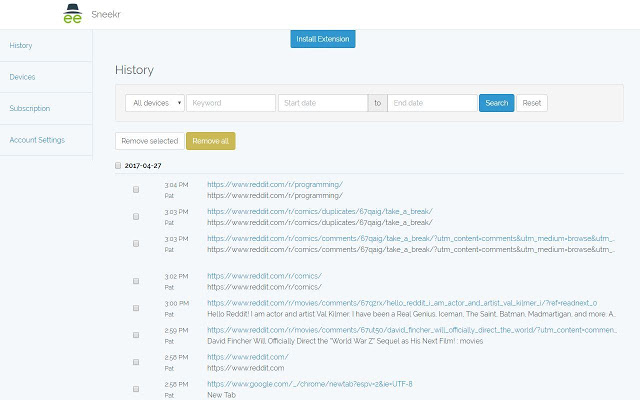 Sneekr Security Extension saves entire browsing history behind a password-protected s dashboard. Using this security Chrome extension you can access your browser history from anywhere, anytime. This extension works with incognito mode also.
11. LastPass – Secure Online Accounts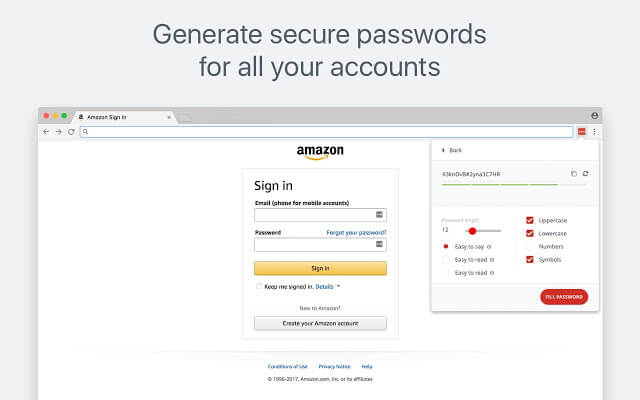 A handy tool that creates a strong password for all your accounts thus making it difficult for the hackers to hack your account. It saves all passwords in a secure vault to give secure access. LastPass automatically detects when you need to enter credentials and does the job for you. It stores login user names, passwords, makes the checkout process faster and saves you from the hassle of remembering all those passwords. A Master Password is all that you need to access LastPass secure vault.
12. Avast Online Antivirus Chrome Extension – Secure Browsing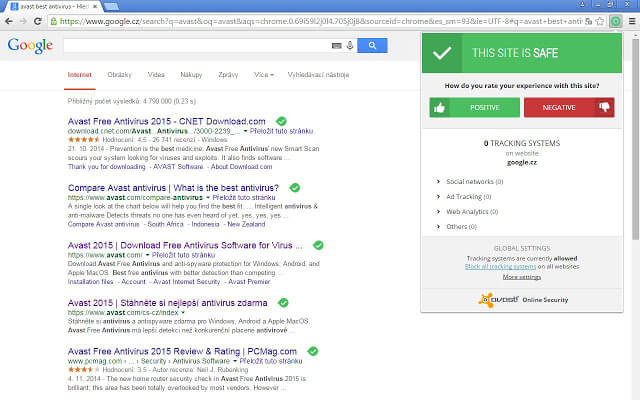 Avast Browser Security plugin ensures nothing puts your data at risk. This best security extension for Chrome stops phishing attacks, shows user reviews and shows a warning message if you try to visit an untrusted site.
13. DuckDuckGo – Privacy Simplified on Chrome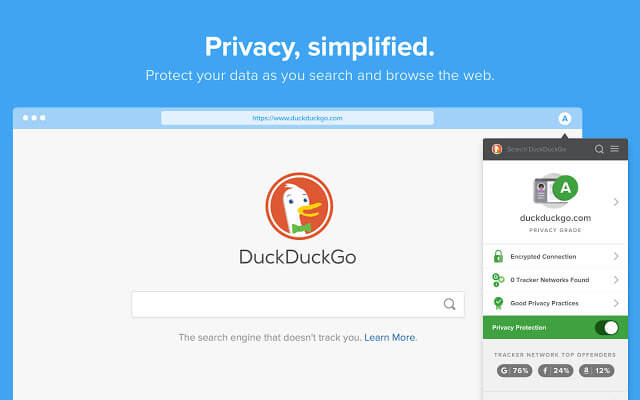 Escape advertising tracker networks, search privately, decode privacy policies and do a lot more with DuckDuckGo. With DuckDuckGo installed Internet will no longer feel creepy as this security Chrome extension will help you take control of your personal information.  DuckDuckGo increases encryption protection and forces sites to use an encrypted connection to protect your data from those prying ISPs.
14. Perspective Guard – Detect Online Fake News

First AI extension that will protect you from social media manipulation by analyzing posts, tweets, reddits and more. This  Chrome security extension will show an alert message when there's a risk of you being targeted by a negative and misinformed campaign. It keeps the user aware of fake news, social engineering, hate speech, cyberbullying and all susceptible speeches.
15. Privacy Badger – Block Invisible Online Trackers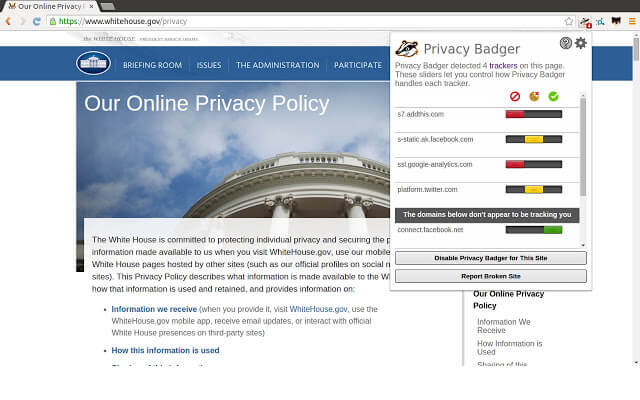 This extension automatically learns to block invisible trackers, by keeping a list of what to block. This Google Chrome security extension learns by watching your browsing history. If the same tracker is noticed on three different sites, Privacy Badger blocks it. Moreover, it removes the outgoing link and provides enhanced privacy protection.
16. Windows Defender – Safeguard Against Malicious Sites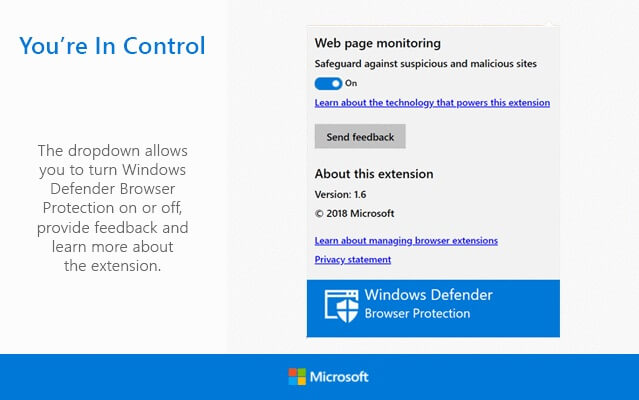 Windows Defender Browser Protection extension for Chrome helps protect you against online threats – phishing emails, malicious software, and others. This Chrome security extension shows a red warning screen when it detects you accessing a malicious site.
17. HTTPS Everywhere – Encrypt Web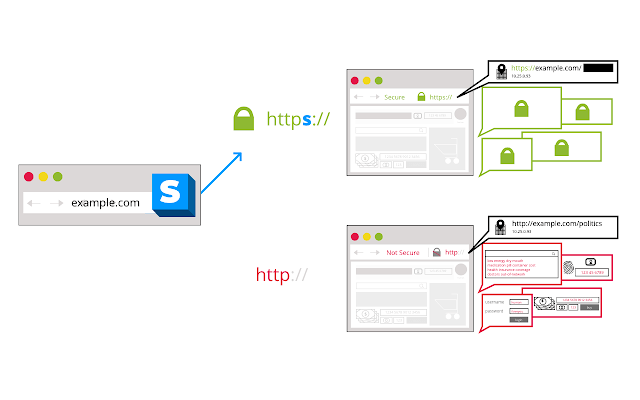 HTTPS Everywhere security Chrome extension created by EFF and the Tor project automatically insecure site to secure https. This is done to protect users from various types of online tracking and account hijacking. HTTPS Everywhere security extension for Chrome is currently in beta, therefore, you might face certain issues.
18. SurfEasy VPN – Secure Browsing with No Blocked Websites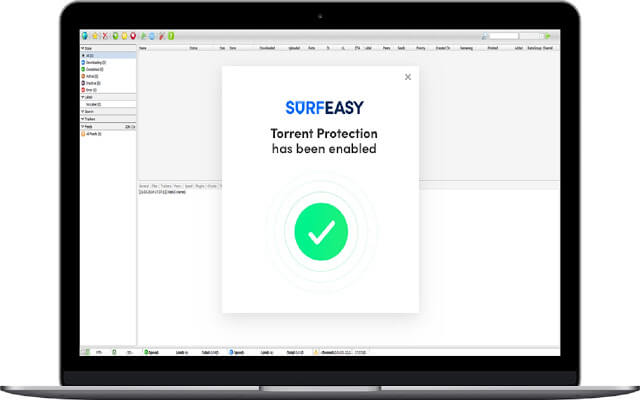 SurfEasy VPN is an easy way to access all websites. It doesn't matter if the website is blocked, SurfEasy, secure Chrome extension makes accessing it possible. With this extension, you can easily stop creepy advertisers from following you on the web. Moreover, SurfEasy Torrent hides your information from snoopy eyes.
19. DotVPN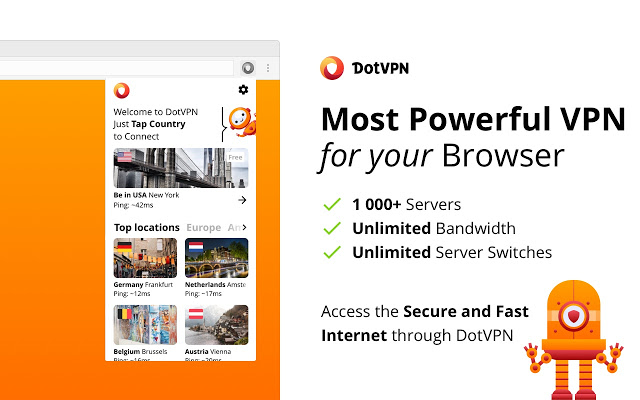 DOTVPN allows accessing blocked sites. This one is a powerful and unlimited VPN that offers online security, privacy, access to  Netflix, BBC and other websites that might be blocked. While you are connected to public Wi-Fi hotspot this Chrome security extension VPN secures device connection.
20. UMatrix

UMatrix is a matrix based firewall that comes with various privacy-enhancing tools. This Chrome security extension gives full control of your privacy as using this extension you can know where your browser is allowed to connect.
This was the last but not the least on the list of 20 best Chrome security extensions to provide security. Instead of using any random extension we suggest you use any of the enlisted extension for better security and protection. These extensions will provide an enhanced level of protection and will also optimize your browser performance.
We hope you like the list and if there is anything else you would like us to add please let us know. Also, leave us feedback in the comment box.