Weather apps are literally one of the most useful tools to have on any device you use. Be it your Android, iPhone, Apple Watch or iPad. Knowing what's happening outside before you pop-out is essential. While you can always check the Weather by looking out of the window. But wouldn't it be interesting to turn your Android smartphone into a giant Weather Station?
Check out the Best Weather Apps & Widgets To Put Into Your Android Phones!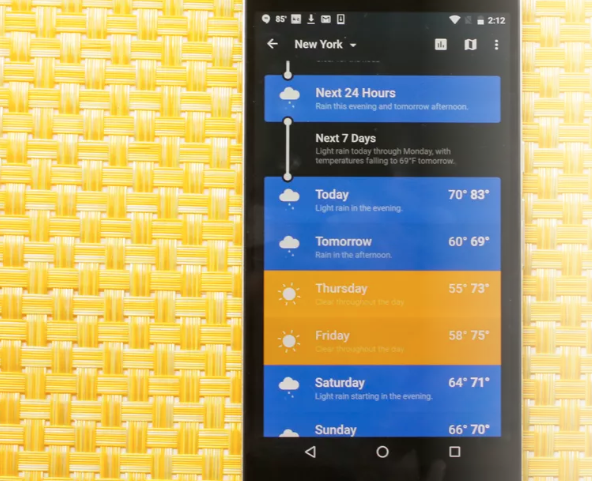 Top 6 Weather Apps & Weather Widgets For Android
You don't need to stay with your default Android Weather app, as there are several options to hunt for:
1. Today Weather – Widget, Forecast, Radar & Alert
Our top choice for the best weather app and widget for Android is Today Weather. The app works amazingly well if you wish to get an immediate glimpse of current weather conditions or check out the extended forecasts. It is capable of rendering forecasts against random photos that match the weather & location chosen from a library of over 1000 images.
Not only this, users even get the option to upload their own photos with the surroundings, which can be shared as a weather report by email or via social media channels. This feature is limited to only a few numbers of weather apps for Android.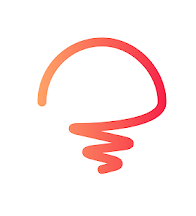 2. 1Weather: Widget Forecast Radar
One of the Best-looking Android weather apps, 1Weather features visually impressive animated icons with dynamic backgrounds. Not only this, 1Weather offers an option to use your own photos as well as background imagery. The app also features current conditions info such as Temperature, Wind Speed, Humidity, Biometric Pressure, Dew Point and much more.
In addition to providing all the usual array of weather information, 1Weather features up-to-date weather reporting video series, which also displays weather predictions for the next 12 weeks.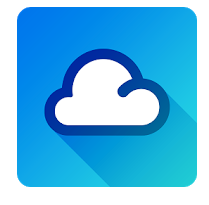 Weather App Download Link Here!
3. Dark Sky – Hyperlocal Weather
Dark Sky's claim to fame is 'hyperlocal' accuracy, which can tell you within a few minutes when it's actually going to rain. The app features one of the better radars that you'll notice when compared with other weather apps for Android. It has up-to-the-minute forecast updates along with alerts to keep you on top of ever-changing weather conditions without having to open the app.
You can sign-up for its two-week free trial to explore premium features like accessing Widgets, displaying temperature in the status bar and more.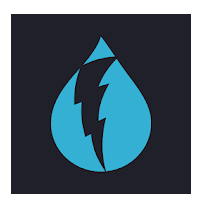 Weather App Download Link Here!
4. AccuWeather: Live weather forecast & storm radar
AccuWeather is another excellent weather channel app that provides hourly, daily and 15-day weather forecasts. You can even integrate this data with your calendar so that you can easily plan your upcoming vacation. It's 'MinuteCast' feature offers hyperlocal, minute-by-minute forecasts for the next two hours.
The application is quite comprehensive and is capable of providing forecast data for more than three million locations. With AccuWeather, you can get timely alerts for severe weather conditions such as high winds, thunderstorms or tornadoes.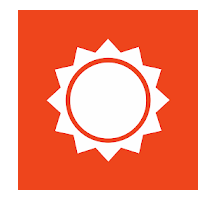 Weather App Download Link Here!
5. CARROT Weather
Though a new entry in the category of Best Weather Forecast Apps for Android, it's all because of its unique weather features set. It provides quite accurate and detailed weather data for current, hourly & daily forecasts. You can easily explore weather conditions for any location up to 70 years in the past or 10 years in the future.
Apart from offering the basics like hourly temperature & more, CARROT Weather features witty & sarcastic quotes like 'What The Forecast'.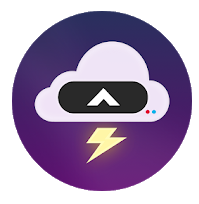 Weather App Download Link Here!
6. Weather By WeatherBug: Real-Time Forecast & Alerts
One of the oldest weather forecast apps on the list, WeatherBug claims to be powered by the world's largest network of professional weather stations. Since the application pulls data from a variety of weather services, satellites & tracking stations, it features hyperlocal real-time weather conditions along with a 10-day forecast.
The free version offers Doppler radar for North America, provides hurricane forecasts, spark lightning alerts, air quality info and other usual arrays of weather information.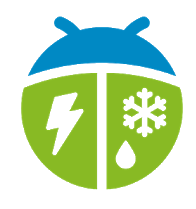 Weather App Download Link Here!
Bottom Line
Google Play Store offers a whole host of Weather Apps & Widgets for your smartphone that can deliver immediate weather forecasts and meteorological data for you. But not all the applications are well-designed or accurate, so these top six would quite help you to get the information you're looking for.