Table of Contents
Do you know that it's possible to control your TV, AC, and other gadgets with Android and iOS Apps? There are several smart remote control apps available on Google Play Store and App Store which may help you replace your ordinary TV Remote with a Smartphone.
These smart Remote Control Apps on your Android Smartphones use IR – Infrared Technology to work as an IR transmitter and control your devices. Not all developers could use the codes to their best and hence not all IR remote apps stand as per our expectations. You might want to save time choosing the right app for your device, hence we have done the research and chose the best IR remote control Apps for your devices.
TV remote apps may not necessarily be compatible with all television units, however, if you choose the best remote control app for your devices, you'll surely be able to operate your TV, smart home devices, set-top boxes, ACs and more. Mi Remote App outshined dramatically with changing technology. It's not necessary that your TV unit should be a Smart TV, even ordinary LCD, LED TVs can also be controlled along with the set-top box. Let's countdown the best Apps here.
SURE – Smart Home and TV Universal Remote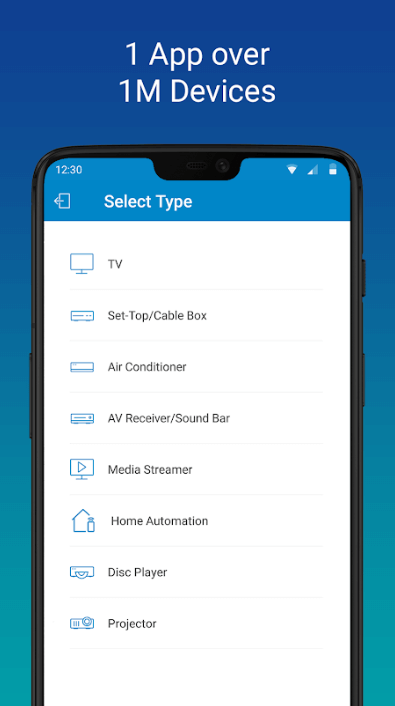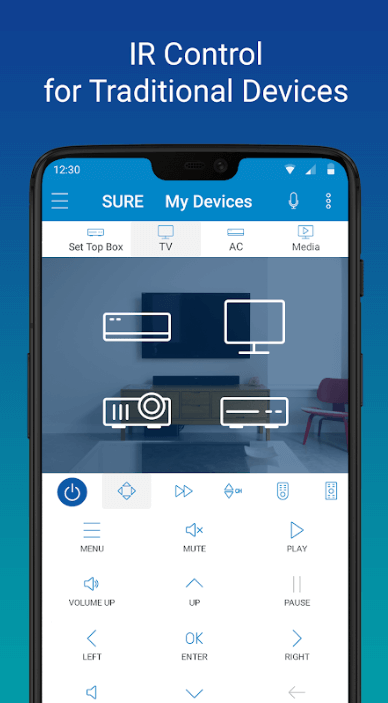 SURE Universal is one of the best remote control apps for home entertainment and smart home. SURE is the world's leading and award-winning Universal Remote Control App that won hearts of over 1 Million users. SURE is capable of sending and controlling Music, Videos, and Photos to a Smart TV and other smart multimedia devices.
SURE not only works best for Smart TVs but also works solely for your AC, Smart Light, Smart Fan, Smart Doors, Smart Garage, Media Streaming, Home Automation, and Projectors, etc. SURE Universal is best compatible with Smartphones armed with an Infrared (IR) blaster.

Technical Specifications
Updated – May 17, 2019
Size – 56MB
Installs – 10,000,000+
Current Version – 4.21.121.20190516
Requires Android – 5.0 and up
Universal TV Remote Control
Universal TV Remote Control is one of the finest developed App to connect all devices connected to the same Wi-Fi network. The only setting you need to configure is to connect the mobile device and Smart TV on the same Wi-Fi Network and you are all set to go. Once the SmartPhone is connected to the same Wi-Fi network, you would be able to take control of all the devices connected to the same network, irrespective it is a Smart TV or a Smart AC, Your Laptop, Computer or any media streaming device.
The technology, advancement, and simplicity of Universal TV Remote Control App have been recognized and appreciated by more than 60 Million users throughout the world. Now you can stop worrying about Losing your remote, Drained Batteries or Smacking your little sibling for breaking the remote. There is no requirement of any Setup, you just select your TV or device's brand and start using it.

Technical Specifications
Updated – August 22, 2019
Size – 11MB
Installs – 50,000,000+
Current Version – 1.0.71
Requires Android – 4.2 and up
Google Home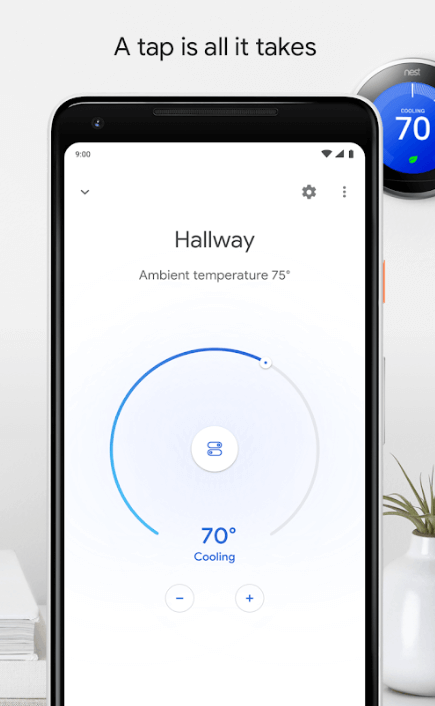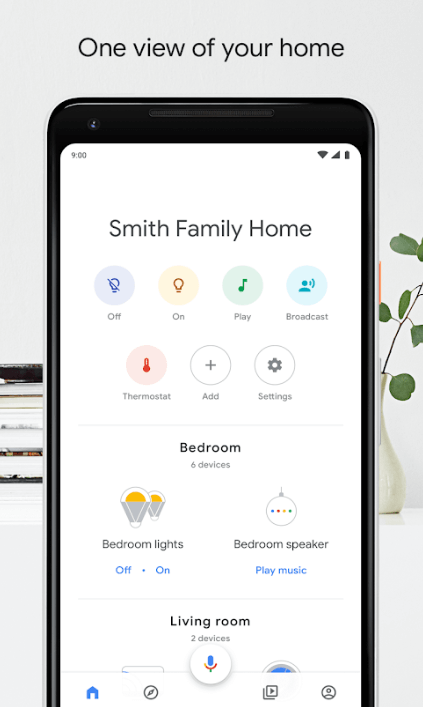 Google has given us a lot of intelligence and Google Home is one of them. Google home is a smart remote control app to manage and control your Google Home and Chromecast devices and hundreds of home products like TVs, Smart TVs, Lights, Media, Cameras, Thermostats, ACs, and other devices connected to your network.
Control your home with one view of your home with one app & Hundreds of possibilities.

Technical Specifications
Updated – August 28, 2019
Size – 25MB
Installs – 100,000,000+
Current Version – 2.13.50.15
Requires Android – 4.4 and up
AnyMote Universal Remote + Wi-Fi Smart Home Control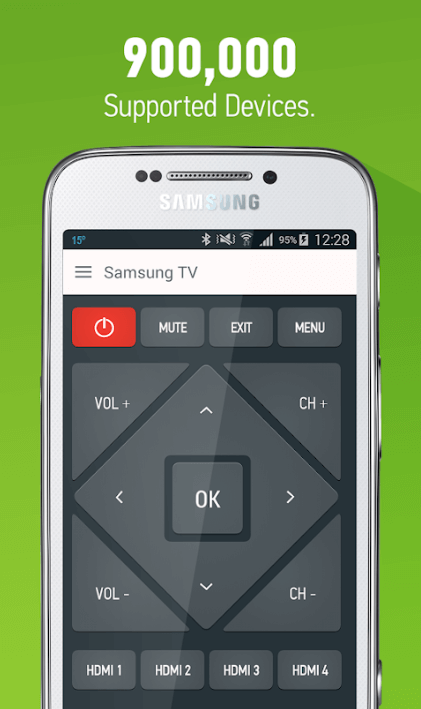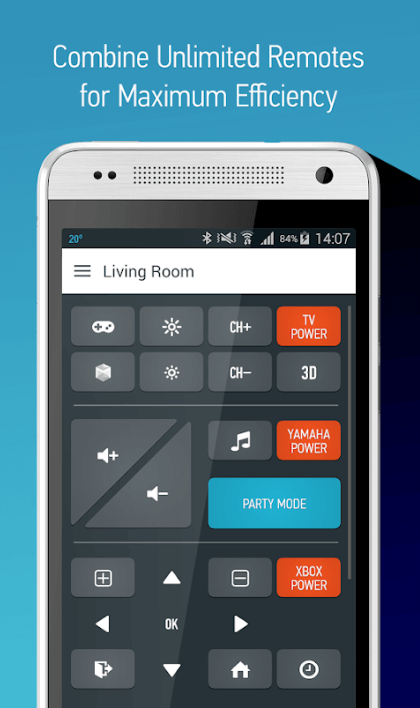 AnyMote Universal Remote App is again one of the most popular IR enabled remote control app to control your TVs and Smart Home Electronics. This smart remote control app works best with Samsung, AVR, Panasonic, Sharp, Xfinity TVs, ACs, Thermostats, Smart Lights, Smart gadgets, Xbox and other multimedia devices. As per the developers, there are around 900,000 devices listed in this app which can be controlled using this App.
The console of AnyMote remote is user-friendly enough to give you customizable interface by re-arranging buttons, positions, text, changing colors, icons & much more. You can also create macros to execute multiple commands with a single touch, for example, turn off the TV, Lights, Network and AC at the same time with one tap. It is smart enough to automate tasks without commands, like Mute TV when on a Call. You can also use voice commands to execute commands even while using other apps.
If your smartphone doesn't have an IR control, you can make use of Wi-Fi network to connect and execute commands on your multimedia devices connected to the same network.

Technical Specifications
Updated – 21 April 2018
Size – 14MB
Installs – 10,000,000+
Current Version – 4.6.9
Requires Android – 4.0.3 and up
Yatse: Kodi remote control and cast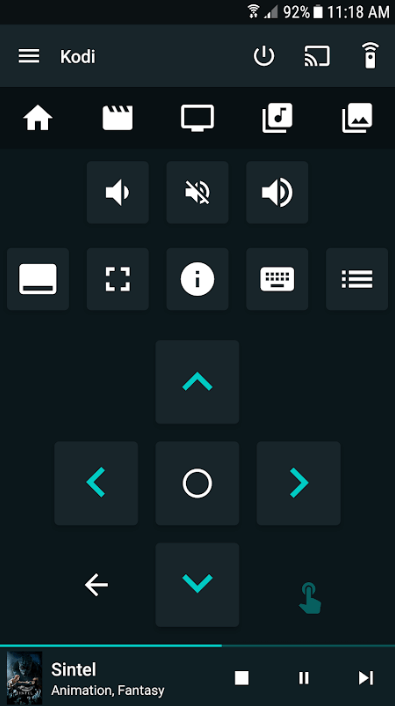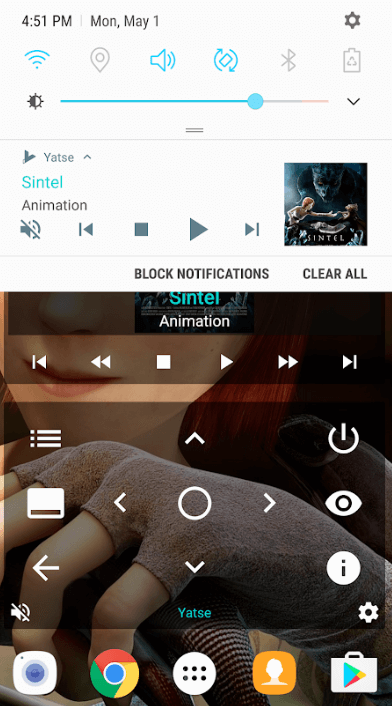 Yatse Kodi remote control app allows you to fully manage all of your devices. The interface is not only simple, fast, and beautiful but also offers everything you need to enhance your Kodi experience. There are several features that make Yatse the best original Kodi remote control app for your Android smartphone.
You can stream your Kodi, Plex and Emby media using your Android device, AirPlay, Chromecast, UPnP, FireTV, Smart TV and Roku. You can also cast your phone media to your extended screen using natural voice commands. Yatse features an integrated Audio Player with endless support. Yatse offers support on multiple widgets with cloud storage and unlimited custom commands to gain access using the most advanced Kodi remote control app.

Technical Specifications
Updated – August 9, 2019
Size – Varies with device
Installs – 1,000,000+
Current Version – Varies with device
Requires Android – Varies with device
Also Read: Best YouTube Video Downloader App For Android 2019
Mi Remote Controller – For TV, STB, AC And More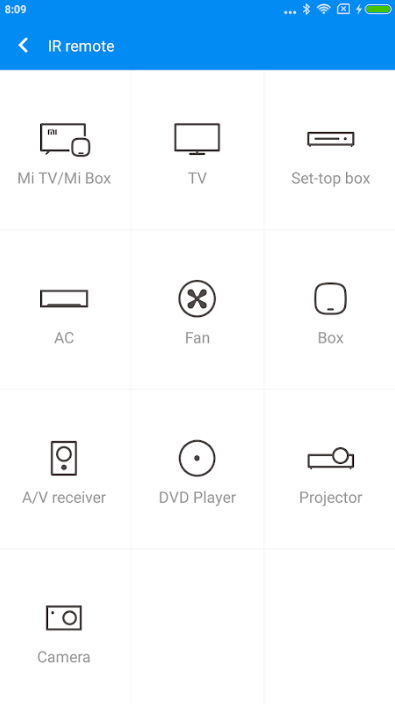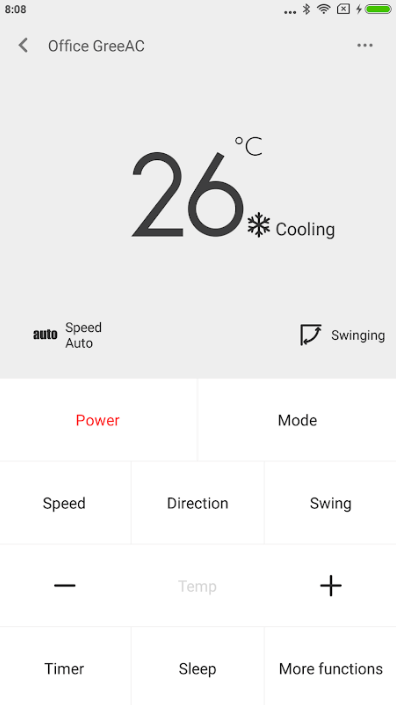 Mi Remote App is another remote control app offering control on your electric appliances using your smartphone. Mi Remote offers support on multiple gadgets like Smart TV, AC, set-top box, projector, DVD player, A/V receiver, camera, etc. Mi Remote App supports a wide range of electronic brands like LG, Samsung, Sony, Sharp, Panasonic, Haier, Micromax, Videocon, etc.
Mi Remote App is mostly supported on following smartphones: Samsung S4/S5/S6/S6 Edge/Note 3/Note 4, Mi 4/Mi 4c/Mi 5/Mi 5S Plus/Mi 5C/Mi 5X/Mi 6, HTC One Series, Redmi Note 2/Redmi Note 3/Redmi Note4/Redmi Note4X/Redmi Note5A, Redmi 4/Redmi 4A/Redmi 4X, Huawei Honor 3/6/6 plus
If your device is not listed here, don't lose your heart, you can still download Mi Remote App and use it over the same Wi-Fi connection to access your network devices.

Technical Specifications
Updated – July 17, 2019
Size – 26MB
Installs – 10,000,000+
Current Version – 5.8.4.5G
Requires Android – 4.3 and up
Best iOS Remote Control App – Universal Remote TV Smart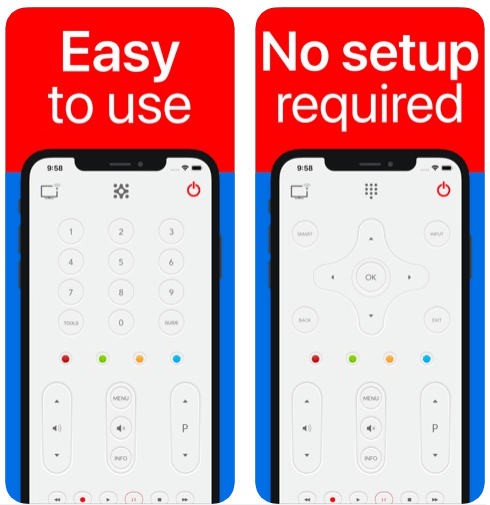 When it comes to iOS, there are possibilities that you get fewer options for a smart remote control app however whatever you will find, should be the best and compatible with almost all the devices and electronics. Universal Remote App is one such remote control app that we have found the most efficient app to control any of your Smart Devices using your iPhone.
Universal Remote App works best with Samsung, Sony, LG, Panasonic, Philips, Roku sticks, TCL Roku, Telefunken, Hitachi, Grundig, Continental Edison TV, and multiple other devices. As iPhones don't support IR, your iPhone must be connected to the same Wi-Fi network as your Smart TV. This App automatically detects your TV depending on the model of your TV. Your TV will give you a prompt message that needs to be accepted to configure the smart remote control app.

Technical Specifications
Updated – July – 2019
Size – 38.5MB
Installs – 1,000,000+
Current Version – 2.5
Requires iOS – 10.3 or Later
Summing Up
We have compiled 5 most efficient smart remote control apps plus an extra Mi Remote App for Android and a bonus app for your iOS device. We hope you make use of these smart apps and take control of all your smart devices using your smartphone. If you're looking for more functionality, choose a remote control app that works on your specific hardware. Which Remote control app worked for your Smart TV or you liked the most, do write to us in the comment section.
If this article turned out to be helpful to you, please like and share this with your colleagues. For more such tips, tricks and tech-related updates click on the bell icon to get regular updates from Tweak Library. If you are more into tech-related videos do watch and subscribe to our YouTube channel. You can also reach us on Facebook and Pinterest.