Table of Contents
What Is Kodi?
'What is Kodi?' has been in discussion for quite some time until it made its remarkable presence. Over the past few years, Kodi has been known as the best home entertainment system available for free. Kodi is an open-source, free media player which was released in 2002, originally known as XBMC (Xbox Media Center), it has become advanced leaving hardware limitations behind, now raised its bar from Xbox and made compatible with all other devices for FREE.
Yes, you read that right! Kodi is a software that is built by the community and run for the community.
Kodi got a new version called 'Kodi 18 Leia' which is the best available new edition of the evolving media center. Here in this article, we are going to explore how to install Kodi and how to use Kodi on many different hardware platforms. Kodi is available on a wide range of OS platforms and devices. Kodi's new version 18.3 Leia works on Android, iOS, Windows PC, Mac, Windows mobiles, Linux, Amazon FireStick TV, Raspberry Pi, Android Boxes and more. So, to answer what is Kodi in a one-liner, I would say
"Nutshell – Kodi is a Media Player"
How To Use Kodi?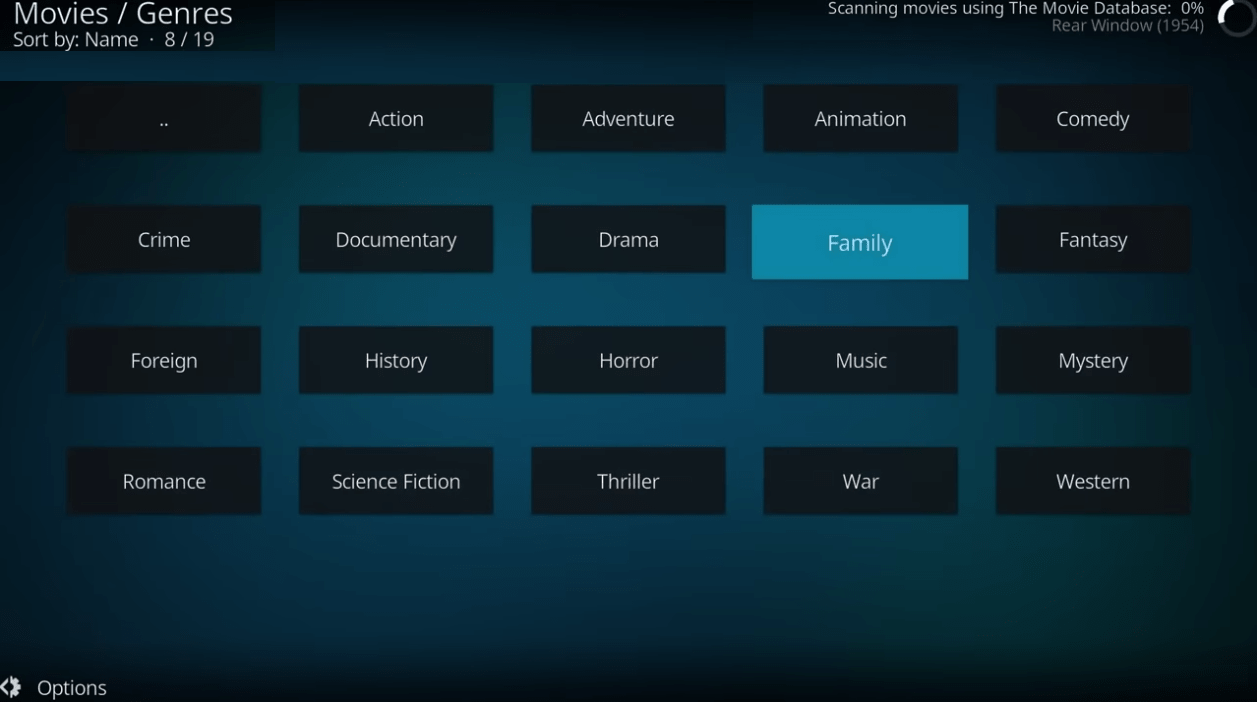 Pulling up the Kodi Context Menu totally depends on what type of device you're using, and which theme have you put on your device.
Android: Long Press
Amazon Fire TV: Menu button
NVIDIA Shield controller: 'X' Button
Mouse: Right-click on screen
Keyboard: press 'C' key
The previous versions of Kodi had their main controls in a 'ribbon' at the center of the screen which was configurable to some extent. Kodi 18 introduced several themes that displays everything at the left-hand side of the screen which looks like Netflix and Plex.
The main menu of Kodi includes Videos, Movies, TV Shows, Music, Music Videos, TV, Radio, Pictures, Add-ons and Weather as its default categories.
Depending on which skin is in use, you can add extra categories or hide unused ones as per your wish.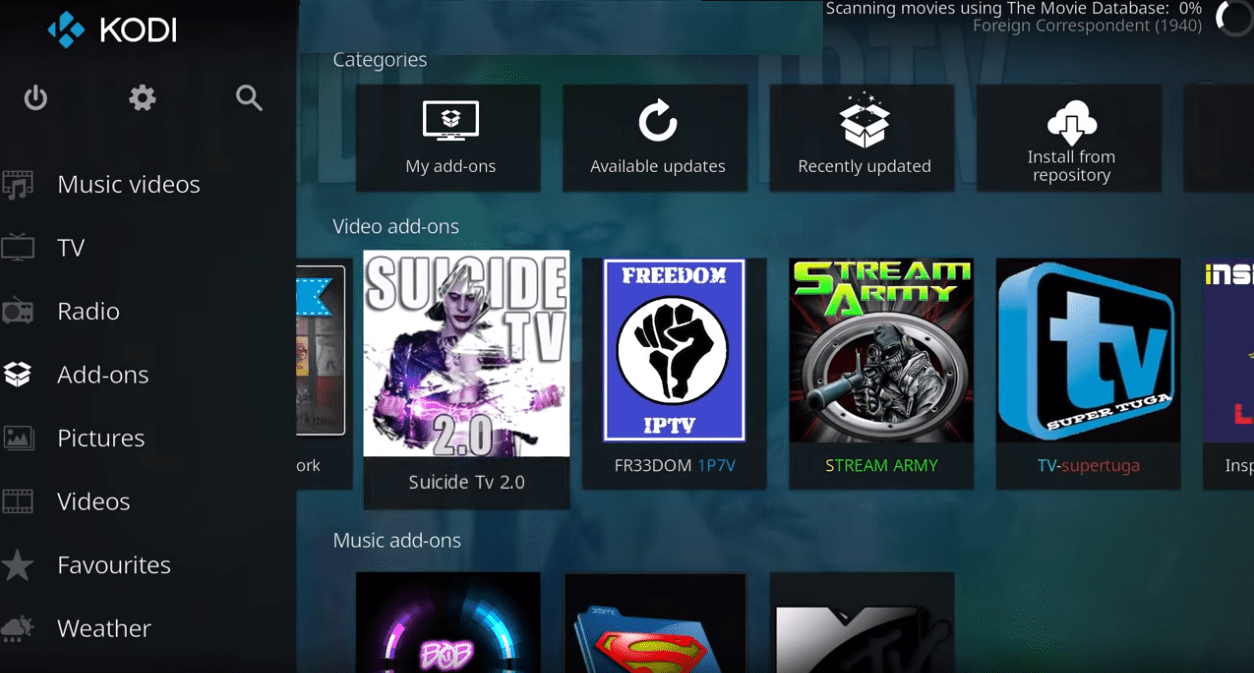 How To Install Kodi On Firestick Or Amazon Fire TV?
There have been many concerns regarding how to download Kodi on firestick, how to install Kodi on a firestick or how to update Kodi on firestick. Here is a step-by-step solution to the concern. The whole process can be accomplished in about 5 minutes.
Open your device settings à In the Settings menu, click 'Device'. Here you can control your app installation permissions.
Click on the second option on the list called 'Developer Options'.
Enable Apps from Unknown Sources if this setting is turned OFF, click on it once to turn it ON. It will give you a warning as installing Kodi on a Fire TV device involves a trade-off between security and convenience. Consider your options carefully before installing them. There are possibilities that installing third-party apps could cause your device to malfunction. If it does, simply factory-reset your device and try a different installation.
Acquire the Downloader App from trusted sources. There are multiple sources to install Kodi, however, the simplest way is to get it from Amazon Appstore. You can also use direct Downloader from the Kodi website. The best URL to use is here
Select the Android App as the Fire TV's operating system is generally an Android one, hence the Kodi Android app should just work fine for you.
Choose the 32-bit installation as a 32-bit version of the App always works best with Fire TV devices.
Click to install the App. You can also review Kodi's permissions if you wish to.
Customize Kodi as per your preferences. You can also access Kodi just as you access any other app on the Fire TV. You can also install add-ons, share your media libraries and tune-up Kodi to match your taste. Bear in mind that if you're using a Fire TV Stick, you'll probably have to use a remote media server, whereas the Fire TV has a port for USB storage.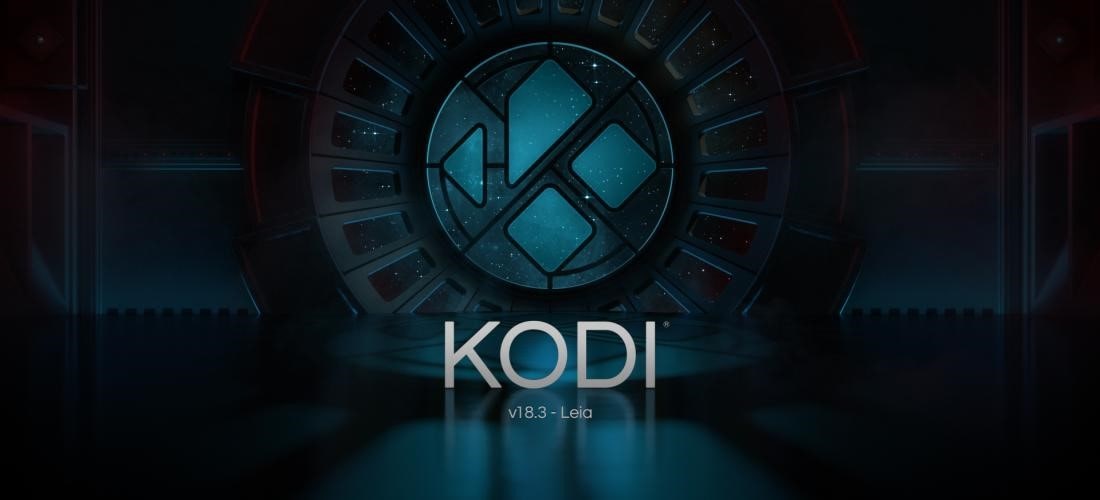 Also Read: Trick To Use Google Chrome As File Explorer & Media Player
Wondering How to Update Kodi?
Here we are going to share how to update Kodi on Android and how to update Kodi on firestick.
Android
As Android users rely on the Google Play Store to download and install apps, if you are an Android user and want to update Kodi, you will need to get it done from Google Play Store.
Open Google Play Store on your Android device.
Click on the 'My Apps & Games' from the menu on the top-left corner.
If there is a new update available for Kodi, this is where you'll see it. Click on 'Update' button and you are all done.
Amazon Fire TV / Fire TV Stick
There is no option to download Kodi on your FireOS device using the Amazon App Store. You need not be disheartened as there are several methods of getting Kodi to work on your FireOS device. After all, this is an Android app.
The sad part is that you will need to repeat the installation process to get the latest version updated on your device. You just need to make sure that you're downloading the latest available version of Kodi this time.
You can delete Kodi on your Fire Stick first and initiate the process all over again. This will eliminate technical conflicts.
Must Read: Best IPTV Players For Windows 10/8/7 Available In Microsoft Store
Is Kodi Legal?
Kodi is one of the best and most used software streaming products. Kodi is completely legal. Kodi was acquired in part by Microsoft. It is a general use product just like a web browser. streaming pirated content by using add-ons on Kodi is considered unlawful and illegal in many countries.
Summing Up
We have covered What is Kodi, how to install Kodi, how to use Kodi, how to install Kodi on firestick and how to update Kodi on firestick. If you want to learn more about how to use Kodi on a Laptop or a Smartphone, do write to us in comments and we will share a step-by-step guide for your reference. If this article turned out to be helpful to you, please like and share this with your colleagues. For more such tips, tricks and tech-related updates visit Tweak Library and if you are more into tech-related videos do watch and subscribe to our YouTube channel. You can also reach us on Facebook and Pinterest.