Table of Contents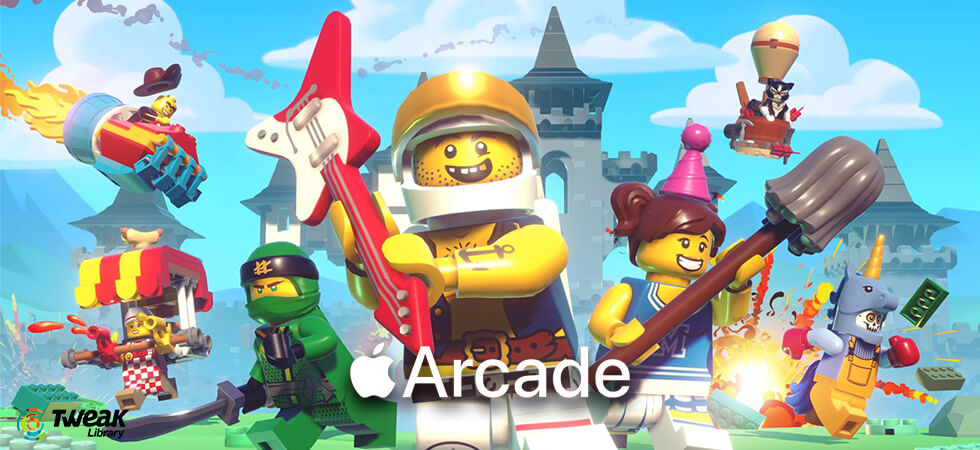 Apple products have always been great for gamers, and with Apple Arcade added to the list things get a new spin. Gamers get one-month free trial and after that its costs $5 monthly, but this gives you and your family unrestricted access to mammoth games.
Not all games will be fun to play. That's why we've spent time curating a list that has the best Apple Arcade games. These games aren't made by the biggest studios but are the games that can be played forever.
Our list includes the best Apple Arcade games that you can play with your iPhone, or your Apple TV with a connected gamepad. These superb games are waiting for you. So without further delay, let's learn about the amazing best puzzle Apple Arcade games, best RPG Apple Arcade games, etc.
Best Apple Arcade Games Worth Playing: 2020
1.   Sayonara Wild Hearts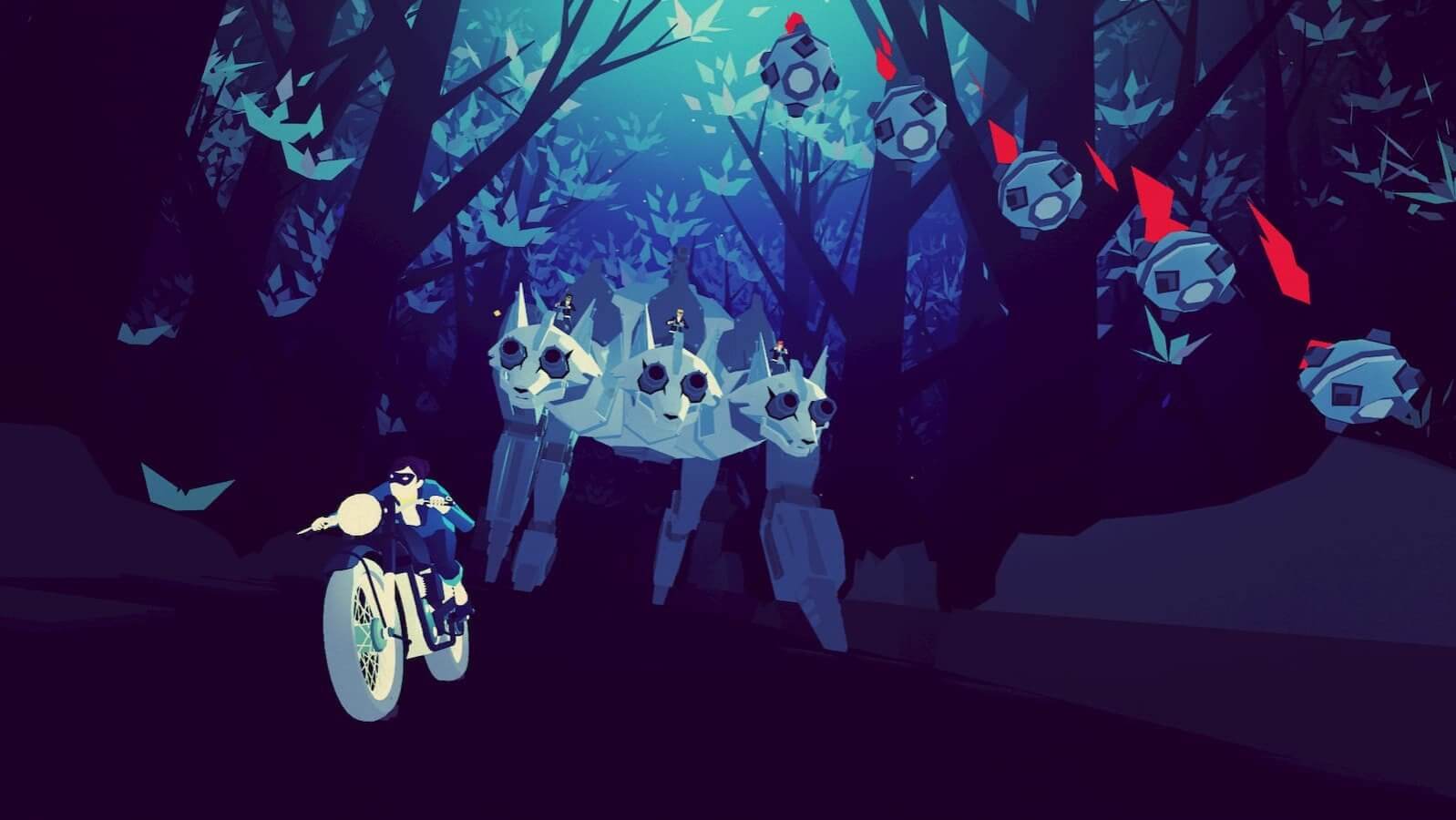 Sayonara Wild Hearts is beautifully designed rhythmic best Apple Arcade games for iPhone. This action game will hypnotize you and won't let you leave it. Sayonara Wild Hearts lets you run, fly, skateboards, motorbike along with the music. The best Apple Arcade game is based on a trippy story of a woman who is on her motorbike to save the world. The woman will fly through crevasses, collect hearts, while catchy pop songs thumps in the background.
This game requires iOS 13 or later and is compatible with iPhone, iPad, Apple TV, etc. This means if you have the Apple Arcade service you can play this best Apple Arcade adventure game on your iPhone and other compatible devices. Sayonara Wild Hearts plays out as a rhythm action game, where some levels are better than others. But static screenshots don't do much justice to Sayonara's joyous combo of speed and music. In the first look at the game it will gain all your attention. This game is made for a controller as the touchscreen controls are sub-optimal.
2. Oceanhorn 2: Knights of the Lost Realm
Oceanhorn 2 is an action adventure game that is available in 14 languages. This best Apple Arcade puzzle game brings you close to Zelda on Apple Arcade. Original Oceanhorn was a great adventure RPG game that challenges to grow from a boy into a legend. In this typical Apple Arcade RPG game you get to go to different locations, complete missions, solve odd puzzle, and a number of enemies. This game thinks you can perform certain actions on your own without telling you how to do it. But once you get to know how to play you will forget all the early flaws. There's no doubting, Oceanhorn 2 is a great achievement as an Apple Arcade game.
Get Oceanhorn 2: Knights of the Lost Realm
3. ChuChu Rocket Universe

For those who missed the 1999 original show, ChuChu Rocket Universe is the way to go. It is a 3D action, best puzzle Apple arcade game.  ChuChu Rocket Universe is based on guiding astronaut mice to the rocket that will take them to safety. A new take on the groundbreaking Dreamcast classic. Although, this ultimate Apple Arcade game does not give players the direct control of the ChuChus, but they need to rearrange the structure to provide a safe path to the goal. The mice have a mind of their own that they need to be careful to avoid obstacles, traps, and KapuKapu cats. Developed by HARDLight in Leamington spa the game features a 3D world that can slap the puzzles, and this makes it best puzzle games Apple Arcade.
4. Exit the Gungeon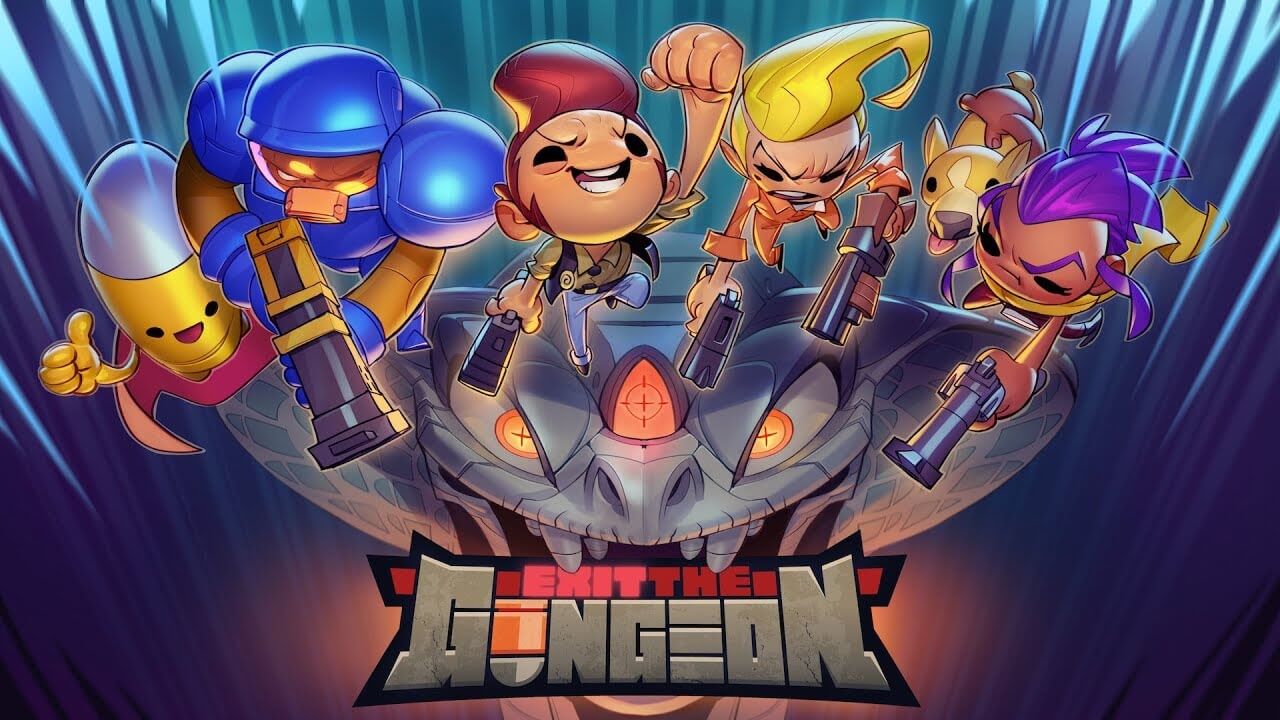 Exit the Gungeon is a Shoot 'em up type fast paced action game that would make you play it over and over again. It is a top arcade games on iOS where bullet hell dungeon climber follows the adventures of the misfit 'Gungeoneers' and their journey for personal absolution. This game is tough and is one of the most popular indie games available on almost all gaming platforms and now Apple Arcade.
Exit the Gungeon promises to be a spin off. Developed by Dodge Roll and Singlecore Games Gungeon has become a paradox and is collapsing. As you progress and become powerful so do the weapons. But there's one thing you'll eventually die there's full speed high octane that you need to control. This all makes Exit the Gungeon the best Apple Arcade game for iOS, Apple TV.
Get Exit the Gungeon
5. What the Golf?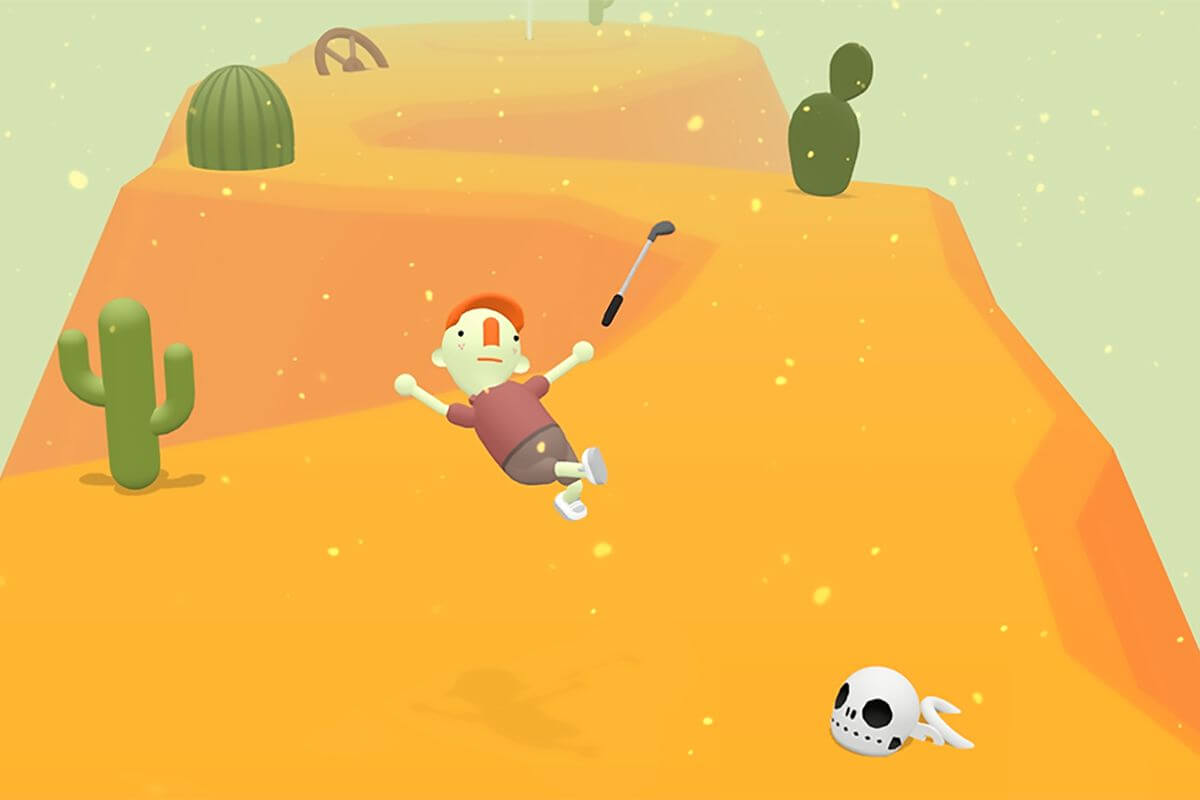 Trust me when I first tried this game I was asking the question how can this be in the list of best games on Apple Arcade?
But then I thought of giving it another try and since then getting my hands off this best games on Apple Arcade games on iOS has become difficult. Although to play What the Gold you will need to forget everything you ever know about golf. This means you can't apply the logic to guide the ball through a laboratory divided into different sections.
What the Golf lets you find a house on the golf course, so you pull back your finger. This top game for Apple Arcade gets crazier without losing much momentum. Those who don't like golf will start liking it after playing What the Golf.  To progress in this amazing iPhone game you need to go through each falgopole. However, you need to play every level on each flag this gives a reason to replay the game.
Basically it is a physics-based game which means you need to get back to your physics lessons. The gameplay is simple but when 3D levels come you need to apply certain physics.
Get What the Golf?

6. Bleak Sword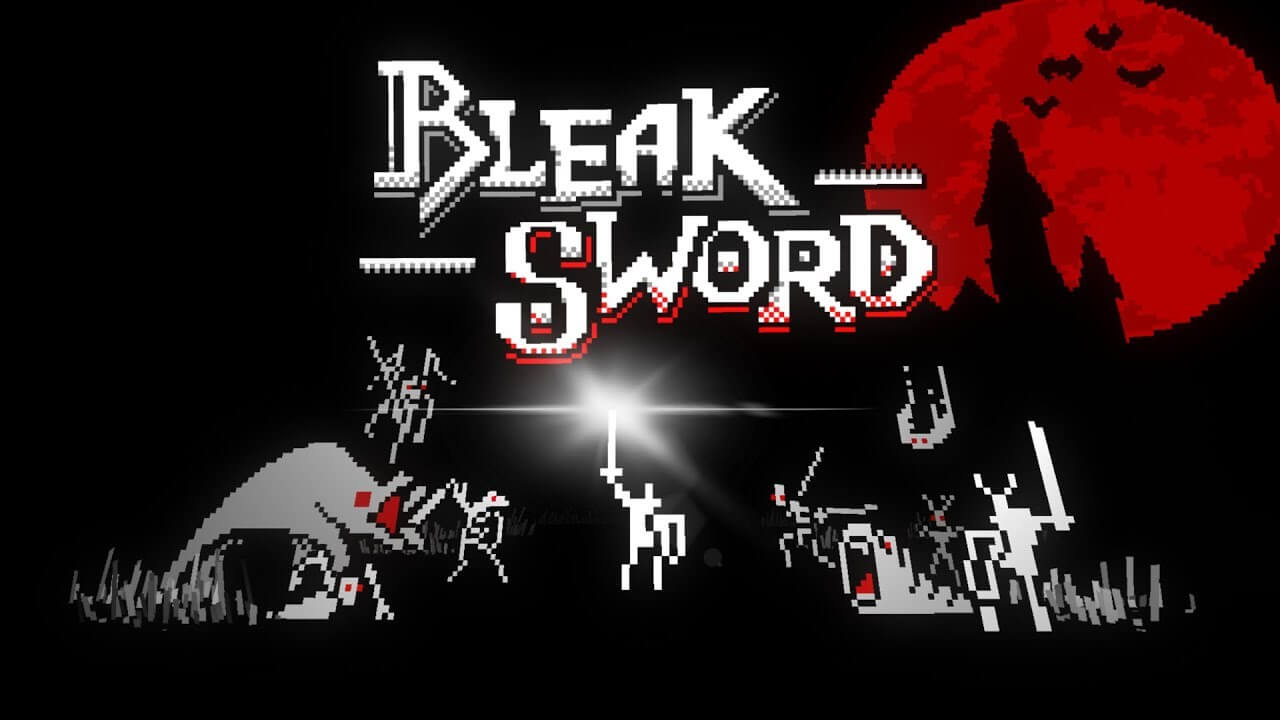 This is one of the best simple looking Apple Arcade games with ultra-realistic graphics. Bleak Sword might look like love spawn of early '80s, but it's different. Here you need to fight off the bats, zombies, etc with a stamina bar.
Each level of this best arcade style game for iPhone is filled with different types of monsters who will be seen across the battlefield.  You can attack counterattack them and to win items & survive through difficult levels. It might look simple but this best Apple Arcade game has different twists that you will need to go through as you play. You will only get a chance to beat a level you died before you lose what you learned and the weapon you picked.
It's awesome soundtrack is a boomer. Developers of Bleak Sword have taken inspiration from the style and environment of Dark Souls. This game is fast, exciting and fun to play. It is a supercool and one of the best Apple Arcade games.
Get Bleak Sword
7. Mutazione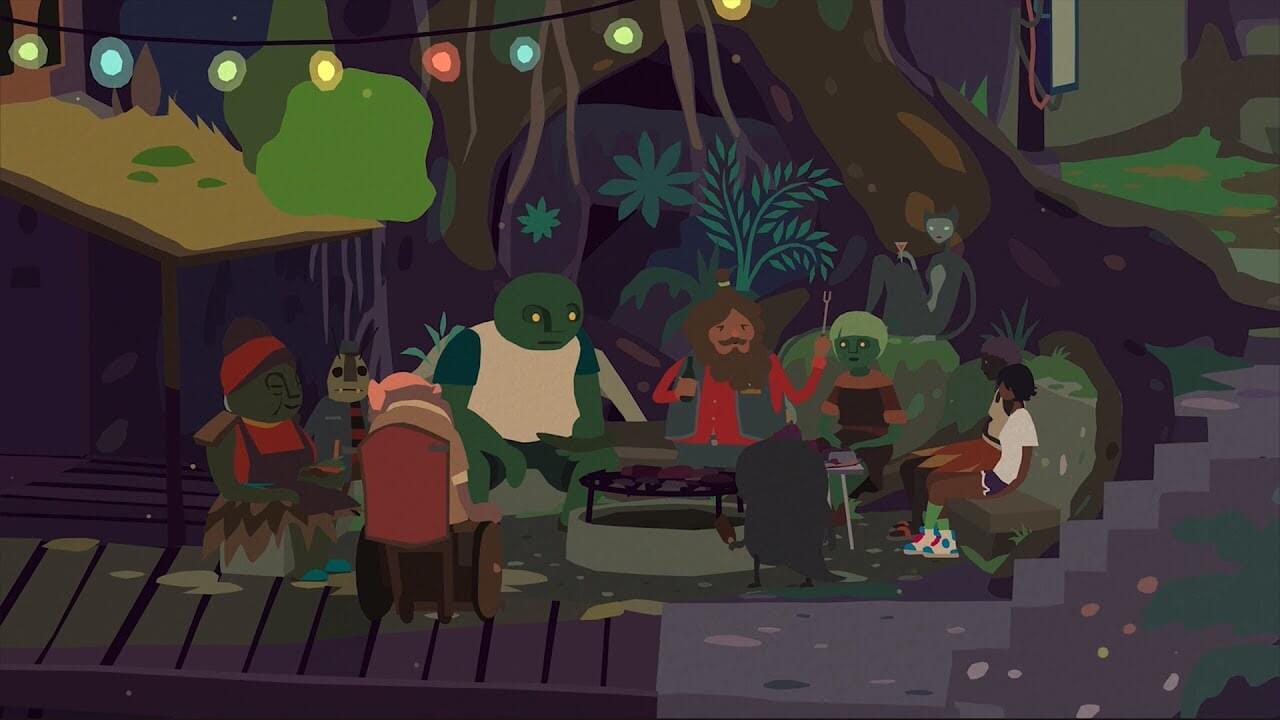 This adventure mutant soap opera game is places on the 7th number on our list of top arcade games. Here small-town gossip meets the supernatural.  Hundred years ago, a meteor strikes a holiday resort and people who survived showed strange mutations. Kai a 15-year-old travels through this strange island to visit a dying relative. Here she makes new friends, plant musical gardens, attend BBQsm boat trips.
Every inch of Mutazione Apple Arcade game is exploratory adventure. As you proceed you will learn how the island functions and how to survive. Sometimes this best Apple Arcade game for iPhone becomes slow paced so the ones those who like fast forward game this might not be for you. But should you want a relaxing life where you can garden an element you should take a journey to Mutazione.
Get Mutazione
8. Pilgrims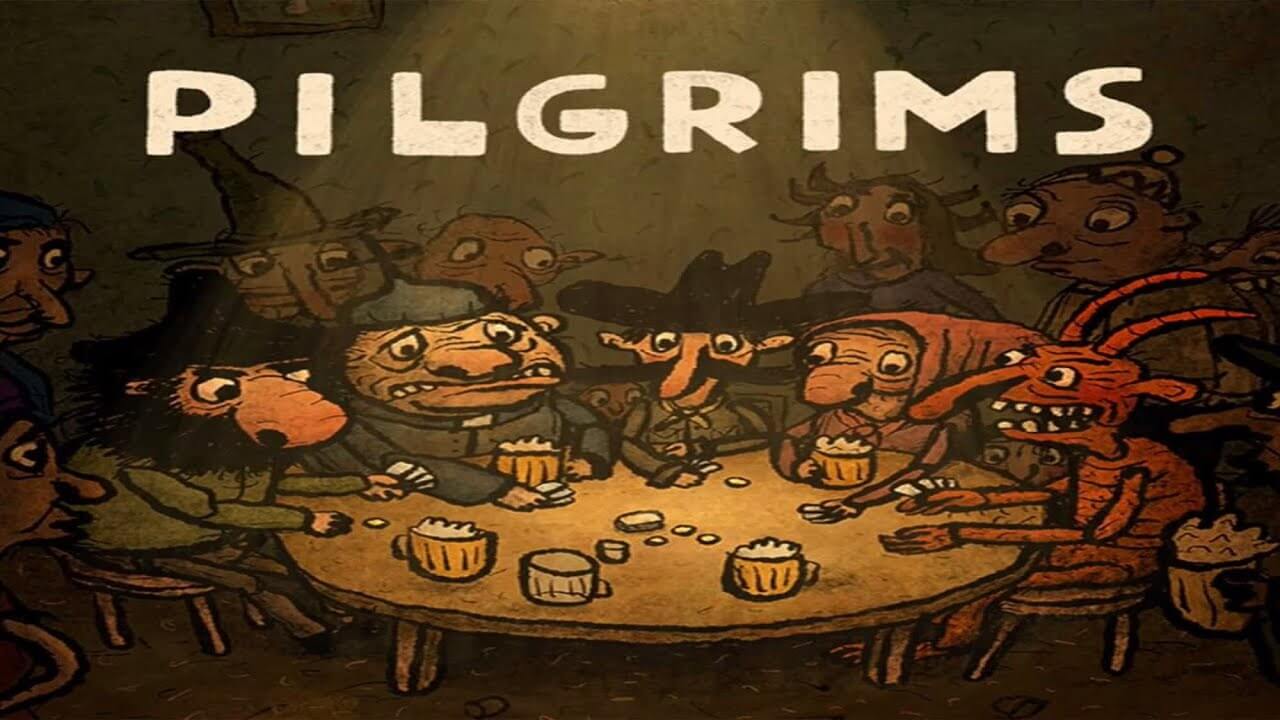 A playful point-and-click Apple Arcade adventure game that was released on 6th October 2019 without an initial rollout and can be played on Apple Arcade. It is one of the first games distributed through Apple Arcade.
Pilgrims is a game where card represents characters and items in short you can say it is a game that clicked with a card game. Using the map you can travel to different locations, make new friends, help travellers complete their stories and a lot more. You will have to solve various tasks by hearing to the story or looking at pictures.
If you tap a worm or acron you it will be added to your playable card. As you move in the game you will have to figure out how to catch and cook fish, trade it for wine etc. this games looks like a classic storybook as everything here is hand drawn. You get different cards to collect and play this amazing best Apple Arcade game.
Get Pilgrims
9. Spek
To see how good you are with puzzle games you must play Spek. This best puzzle Apple Arcade game challenges you to work your way through string of colorful puzzles that blend into one another as you solve them.
This creative brain teaser at first has many whole space and subtle black lines. Spek is all about moving around shapes so that they can blend into other shapes. This game only has 50 levels, but their ingenuity will surprise you.
Get Spek
10. The Pinball Wizard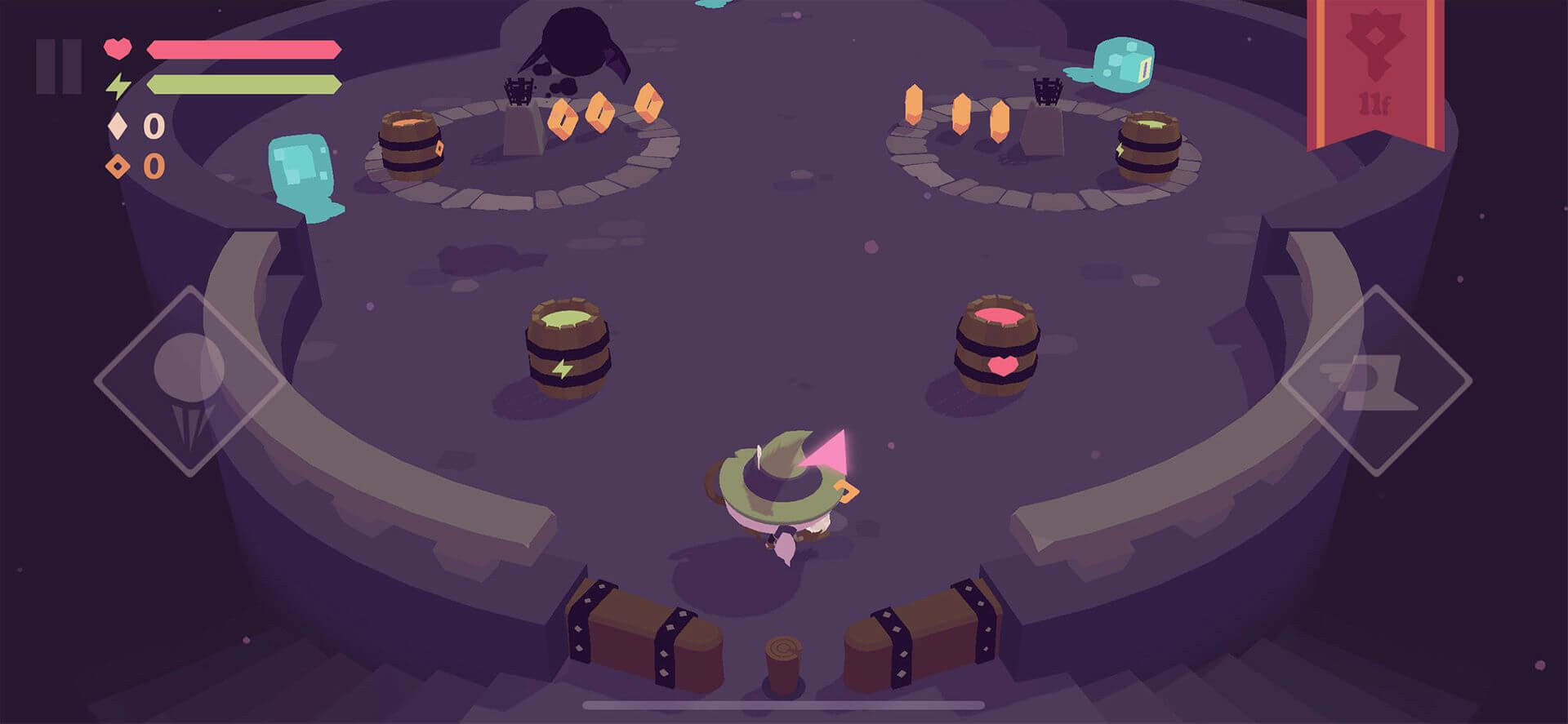 Pinball wizard is a best arcade adventure Apple Arcade game where a wizard needs to climb a tower filled with ghosts and monsters, casting magic spell. I never thought a Pinball game can be that amazing. But when it is one of the best Apple Arcade games then you cannot doubt.
Frosty Pop Games are the developers behind this game and they make Pinball Wizard a fun blend of RPG and pinball mechanics. Don't think there will be no Pinballs, basically there will be pinball with spells. Your wizard is the ball and you need to use it to knock off all the doors.
To advance to the next round you need to unlock new abilities and progress. Moreover, you will need to knock off the wizard into barrels to restore health or magic. This is what makes Pinball so addictive.
So this was a small list of best Apple Arcade games that you would love to play. The idea of playing these amazing games on my Apple Arcade makes me go crazy. Hope the same is the case with you. You love playing them and have fun. Do let us know which game you think is the best and why by leaving sharing your feedback in the comments section.