Three outstanding streaming services that stand out and everyone likes are Netflix, Amazon Prime, and Hulu. But choosing one amongst the three isn't easy. And unfortunately subscribing for all three is also not an option because the cost you'll need to pay for all three isn't worth it.
That's why it's essential to understand what you need from these video streaming services.
How are Netflix, Amazon Prime, and Hulu, Different?
To set itself apart, each platform offers a unique number of features, as none of the companies can defeat another without staying one step ahead. Hence each of them offers thousands of different titles, program hours and exclusive content in their catalog. This not only confuses the user but also makes it difficult to decide which one to choose.
If you're trying to decide which one to go with or if it's your first time with these video streaming services, we've listed the pros and cons of these best streaming services that will help you decide which is the right option for you.
Why Choose Netflix
Netflix, as we all know, is a quite popular name and the list of programs it has to offer is vast. But still, there are certain places where Amazon Prime, Hulu wins the race. Before knowing what those points let understand what Netflix has to offer and how is it superior to other streaming services.
Trial version and Price: Netflix offers a one-month trial version that helps users understand this streaming service. In addition to this, Netflix offers three paid plans starting from $8.99 per month that goes up to $15.99 per month. The price changes depending on the number of devices and type of content you want to watch. Remember Netflix is an ad-free video streaming service. This is where it has an upper hand over Amazon Prime and Hulu.
Compatible Platforms: You can run and use Netflix on PC, laptop, smartphone, tablets, game consoles, smart TVs, Blu-ray players, and streaming media players. Moreover, you can watch Netflix simultaneously on up to four devices at a time depending on the plan you choose.
Biggest Advantage: Netflix offers tons of exclusive original programming. This is best for viewers who like fresh content with variety.
Biggest Disadvantage: The seasons of currently-airing non-exclusive TV shows are usually a year old, this means you will not get the latest content to binge.
Why Amazon Prime Video
Trial version and Price: Amazon Prime Video, like Netflix, also offers a one-month trial version. If you purchase Amazon Prime membership you get to enjoy this service along with the Prime Subscription. If you want to watch channels like HBO, Showtime, etc., you can do so by paying an additional monthly charge. Amazon also has exclusive content developed for their users. It is currently not as much as being offered by NetFlix but with the investments in the service by Amazon, it seems that Prime Video will soon catch up with the top players!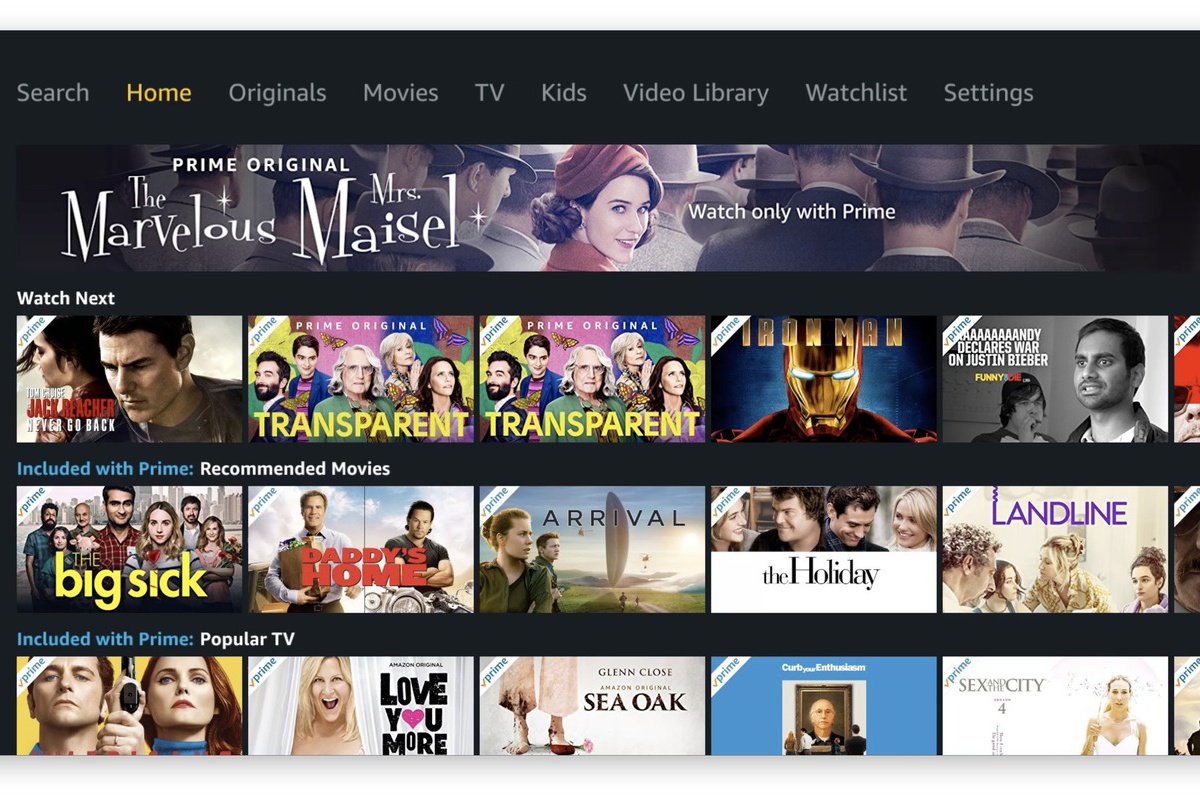 Compatible Platforms: Amazon Prime Video is available on PCs, laptops, smartphones, tablets, smart TVs, Blu-ray, streaming media players, and other similar platforms.
Biggest Advantage: The X-ray feature allows you to access an actor's background information, bio, trivia, music info, and other show-related information. Also, with Fire TV and Fire TV Stick, it is clear that Amazon will continue to invest heavily in the service in the future.
Biggest Disadvantage: Identifying content included in subscription becomes difficult and there is no easy way to know the extra cost that a user might need to pay.
Why Hulu
Trial version and Price: In this section, all three streaming services are the same. Netflix, Amazon Prime, Hulu all three offer 30 days trial version. Although plan pricing is different. For Hulu, the plan price starts at $5.99 monthly with limited commercials, $11.99 monthly ad-free & $44.95 for Hulu +,  Live TV and cloud DVR storage. In this, as add ons you get HBO, Showtime, Cinemax and Starz. Multiple devices can be added but streaming can be done on only one device at a time. (Live TV subscription can be used on 2 machines.)

Compatible Platforms: Hulu is available on PCs, laptops, smartphones, tablets, smart TVs, Blu-ray, streaming media players, and other similar platforms.
Biggest Advantage: Current TV shows are available the next day they are aired. Those who watch a lot of US-based TV, Hulu is the best streaming service.
Biggest Disadvantage: Less range of programs as compared to the other two streaming services.
Still not convinced need more pointers to decide which one is the best streaming service amongst Netflix, Amazon Prime Video and Hulu? Worry not we've got it covered. Here we have put together a detailed comparison of these services.
Price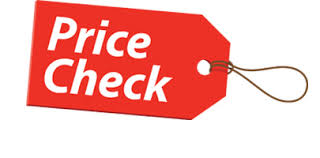 Amazon offers two versions of Prime subscription. One is for 119 dollars annually and $13 monthly. In addition to this, students who signup using a valid student email address, need to pay only $59 annually.
The services offered under both versions are the same, you get two-day shipping for free, one day in a few cases, cloud storage, discounted pricing on certain items and most importantly you get access to on-demand video and music streaming. Moreover, you get 4K Ultra HD content with HDR without paying anything extra. Not only this you can share your Amazon Prime account with friends and family.
In comparison to this Netflix offers different subscriptions ranging from $9 to $16 depending on the selected video quality.
In $9 you get Netflix's one device SD resolution stream service. If you want to use two devices simultaneously, you will need to pay $13 monthly for this streaming service. Whereas to watch 4K Ultra HD content you need to pay $16, in which you can access streaming service on four devices at a time. In addition to this, if you want to watch DVD/Blu-ray quality the price for its streaming will go up.
Hulu, as compared to both streaming services is high on price. For $12 you get Hulu+Live TV.
Those who want to stream 4K without paying the extra price, Amazon is the best and cheapest bet. Moreover, the extra benefits included in Amazon, especially early access to sale, video, and music, are attractive add ons.
Content Library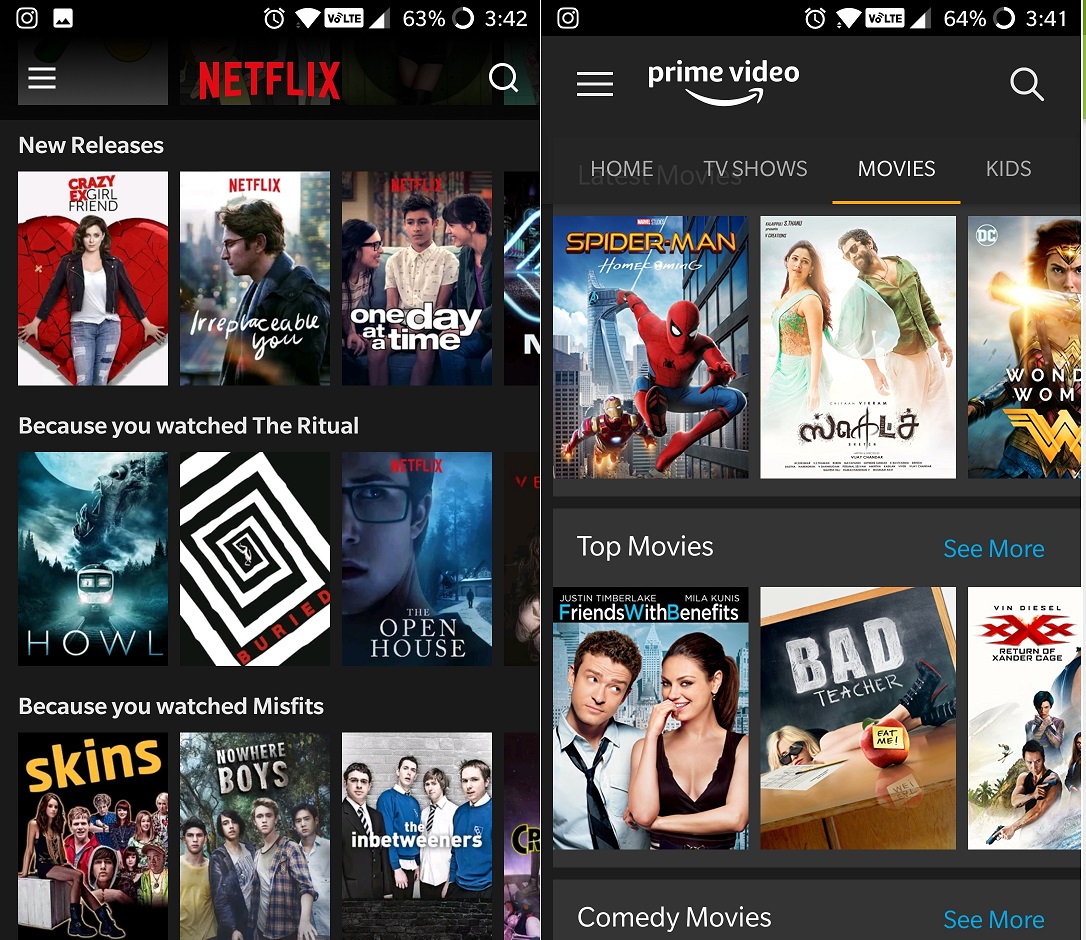 When we talk about the content library, Amazon is the indisputable winner. As it has the largest collection of content. Wait don't think Amazon wins the race. There's a difference between quantity and quality. Anyone can give quantity, but things change when you get both quality and quantity. Amazon fails with a great margin here and Netflix tops both Amazon and Hulu.
Netflix offers popular movies, original series and a lot more that you would like in a streaming service.
Another key point worth paying attention to is the content outside the original shows and movies. Hulu, due to its tie-up with major broadcasters shows the latest series and episodes.  But this doesn't mean it is the best. Amazon offers the same shows without any additional charge. Netflix, on the other hand, is always a season behind.
Amazon is a clear winner, but still, it's up to the viewer to decide which one is the best streaming service. We put Netflix at the top here as it offers a quality library with the latest and best TV shows, movies, etc. This means Netflix will never run out of shows even if you sit day and night watching shows.
Compatible devices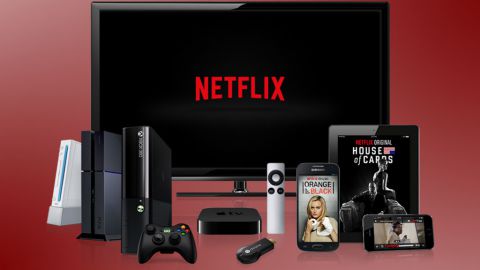 All three streaming services are compatible with a great number of devices. Netflix is everywhere, even on the TV remote. Hulu and Amazon can also be installed just about everywhere.
Interface and ease of use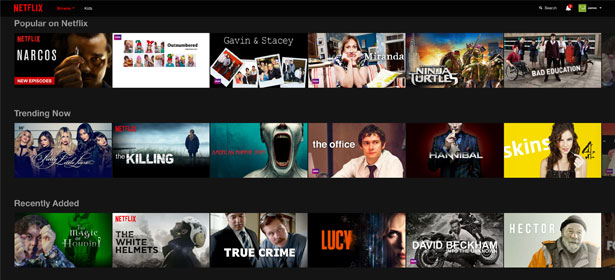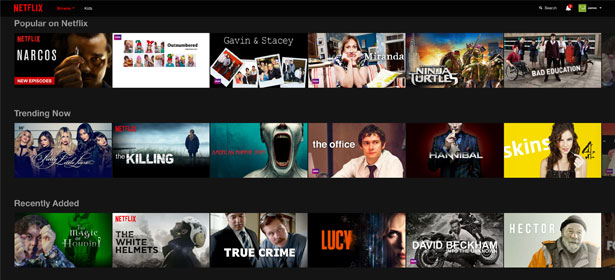 Amongst the three streaming services, Netflix has an intuitive interface where finding movies, TV shows, or exclusive content is very simple. It even creates a personalized top picks category on the home screen based on your past viewing pattern. This makes using Netflix on different platforms easy.
Amazon is a new player so it's learning from its own mistakes and is constantly improving its interface. The plus point for Amazon is you can access Amazon Prime Video directly from the homepage of  Amazon. Moreover, if you have Amazon Fire TV stick then it works with it too and you can operate it with voice commands. The new Fire TV Stick 4K allows you to install multiple apps, making it easy to watch the content in the highest quality available across all subscribed services.
On the other hand, Hulu has updated its interface to be used on different devices. It now shows different categories like TV, Movies, Kids Keep Watching, thus making it easy for the user to navigate and use Hulu. Premium channels like HBO and its shows are also highlighted on the home screen. Sometimes this can confuse the user but its quick interface and ability to incorporate premium channels make it win the race in this section.
Congrats Hulu!
Audio and video quality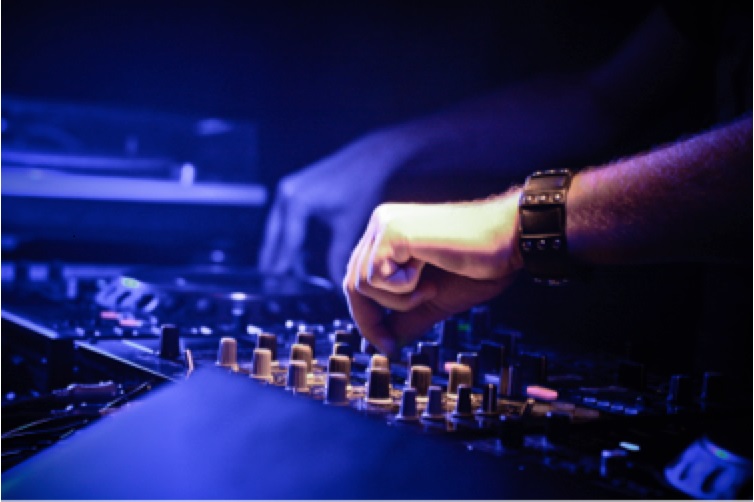 All three streaming services along with offering 1080p streams, also offer 4K Ultra HD resolution and HDR streaming support. But Netflix charges extra for this, while Amazon Prime Video and Hulu offer 4K for free.
Amazon offers to surround sound content including Dolby Atmos, while Netflix offers selected titles in Dolby Atmos. Things don't change here, you need to pay extra to access Atmos content on Netflix. Hulu, on the other hand, is limited to stereo sound. In addition to this, Amazon offers 4K, HDR, and offers titles in HDR10+, a real competitor of Dolby Vision.
Latest content
Want to watch the latest episode of your favorite series? Nothing can be better than Hulu in this case because the Hulu streaming service is the only one amongst Netflix and Amazon Prime Video that shows new episode one after the date they are aired.
On the flip side, Netflix has enough series, but when it comes to adding the latest seasons, Netflix fails. The latest season is added only after the new season begins.
Original content
In this section, Netflix is a clear cut winner as it offers huge original content. Amazon Prime Video and Hulu are trying to catch up with Netflix by offering quality original content, an example of it for Hulu is The Handmaid's Tale. For Amazon, Good Omens, The Man in the High Castle, Jack Ryan, and The Marvelous Mrs. Maisel, are a few worth mentioning.
Both these streaming services are growing their library to give strong competition to Netflix and stand out.
Are there any alternatives to these Video streaming services?
If you aren't satisfied with the original series, movies, network shows, and licensed television content, offered by these streaming services, you can try Vudu. It offers a wide range of 4K, Dolby Atmos, and HDR movies. Vudu even gives a grace period of 30 days to watch a movie before it expires. Moreover, you can save titles as you do in other services like iTunes, Google Play and others. In addition to this, you even try Disney+, Disney's own streaming service that offers TV shows, movies, from its vast collection of Marvel, Star Wars, and other movies.
Further, HBO and Showtime both giants offer standalone apps for $15 and $12 monthly. Not only this, you can add these services to Hulu or Amazon at a lesser price.
Other features worth considering: Netflix, Hulu, and Amazon Prime Video
Want subtitles? Go with Netflix, Amazon Prime Video. Both streaming services offer subtitles. Netflix has subtitles for all of its content.
Need parental control? Netflix has it. You can create a separate profile for your kids, ensuring your child sees only the content made for them.
Want Live TV? Nothing can beat Hulu. It is the best streaming service that offers live-TV streaming without needing to pay extra for cable.
Certainly, by now you must have got the answer to the question which is the best streaming service. If not, here is a small comparison between these streaming services.
Is Netflix better than Hulu?
If you are looking for an alternative to cable services and "cutting the cord", then Hulu is the best choice, as it will show you the latest episodes just one day after they are aired. But if you want an extensive library of content then Netflix is the indisputable winner. Hulu, on the other hand, is cheaper than Netflix but its starting plan is ad-supported. Deciding which one is best amongst two streaming services is not possible. Hence you can use the trial version of both and decide which one is the best streaming service for you.
Is Amazon Prime better or Netflix?
If you want more content then Netflix is better than Amazon Prime Video whereas if you look at the services Amazon Prime offers like one-day delivery, Amazon Music is the winner. Not only this Amazon Prime Video is cheaper as compared to Netflix.
Conclusion
If you want our recommendation, then Netflix is the king so far in the world of streaming services. With that said Hulu and Amazon Prime Video also offer great benefits. And of course, soon both of them will add more content to their library. This means things are going to become more difficult if you have to choose one of the best streaming services. Hence if you want to save yourself from this trouble then try using multiple services as it will give you access to a variety of services. But if you have limited resources then you can choose from these three streaming services as they are the best.
Follow Us: