There are hundreds of email service providers however, only a few of them are popular and known. The reason behind this is the services that made them unique and a brand that offers the most popular email providers.
Here in this article, we'll talk about a few of the most popular email providers that made a huge difference just with their email accounts.
Difference between Email Clients & Email Service
We have seen a lot of people getting confused when it comes to an email client and email services. Email clients are application software or web portals on which we configure our email services. Microsoft Outlook is an email client however Outlook.com is an email service. Here is a list of a few of the best email clients available for 2023.
Best Email Clients
'Microsoft Outlook' famous for reliability
'eM Client' best for multilingual email exchanges
'Windows Mail' known for simplicity and minimalism
'Thunderbird' suitable for echoing the browser experience
'Mailbird' for people who spend a lot of time with their Inbox
'Postbox' best suitable for using personalized templates
'The Bat!' perfect for high security and encryption
'Front' used for team collaboration
Best Email Services
Now, as we have understood the difference between the email clients and the email services, here we will list the best email services of 2023.
1. Gmail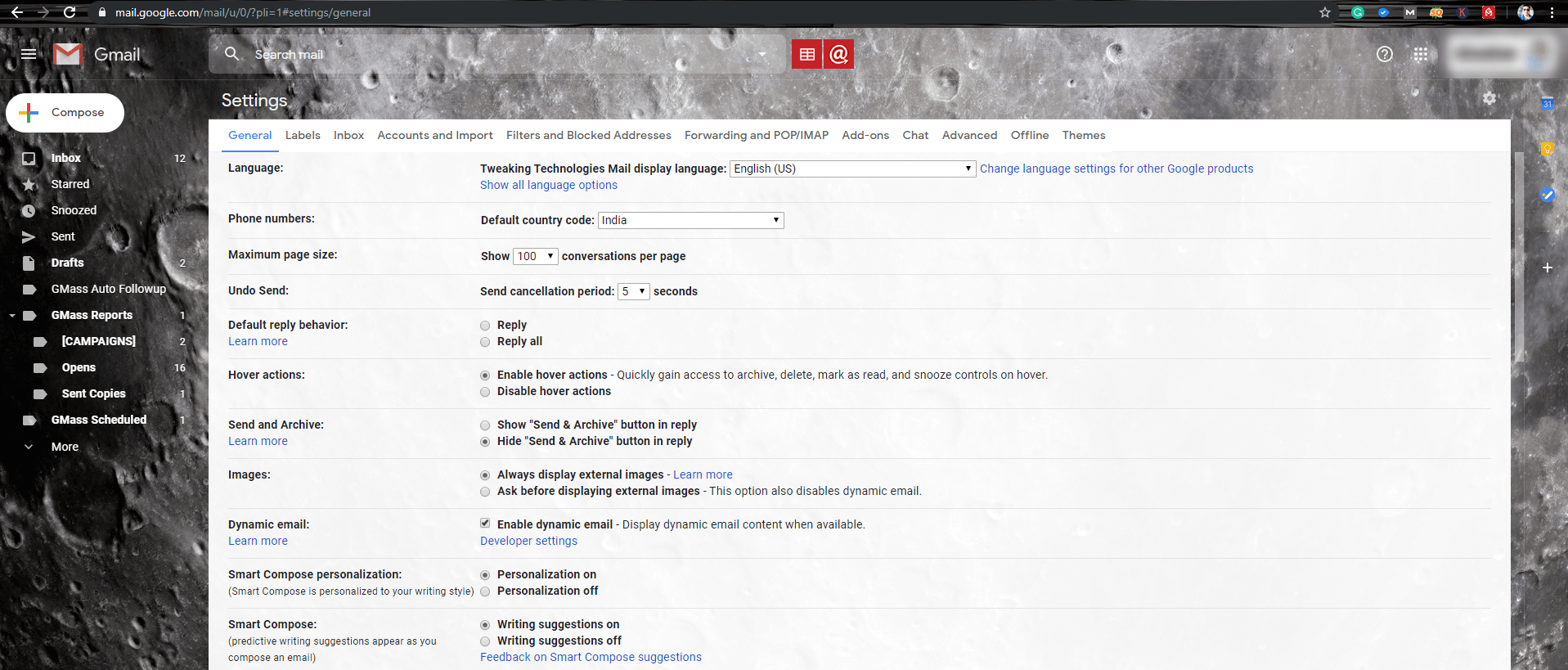 With the widest range of services and the highest popularity, Google's Gmail is unconditionally the most widely used email service provider.
Gmail allows us to create a free email account for regular use. In addition, it offers a paid (G-Suite) plan for business users. It is available for Android, iOS, Mac, Windows, and webmail platforms. Google's Gmail was introduced way back in 2005 and since then, Gmail has been recognized as one of the most used email services in history.
Gmail Features
Powered with a lot of AI features it assists with email drafting.
Gmail offers up to 15GB of free cloud storage space via Google Drive.
Gmail has an automatic email sorting filter to sort emails into different categories like primary, social, Promotion, Updates and Forums.
It is an easy to use email service that offers other Google products within the same account like Google Drive, Sheets, Docs, Calendar, and Contacts.
Gmail is one of the secured email providers with multiple two-factor authentication methods like OTP, hardware-based 2FA and Authenticator apps.
Easy to set up with third-party email clients like Microsoft Outlook with its popular email protocol services like SMTP, POP3, and IMAP.
The sad part is that Gmail's free version contains ads and it scans all the emails that mean, nothing is confidential.
It is compatible with 72 different languages spoken around the world.
2. Outlook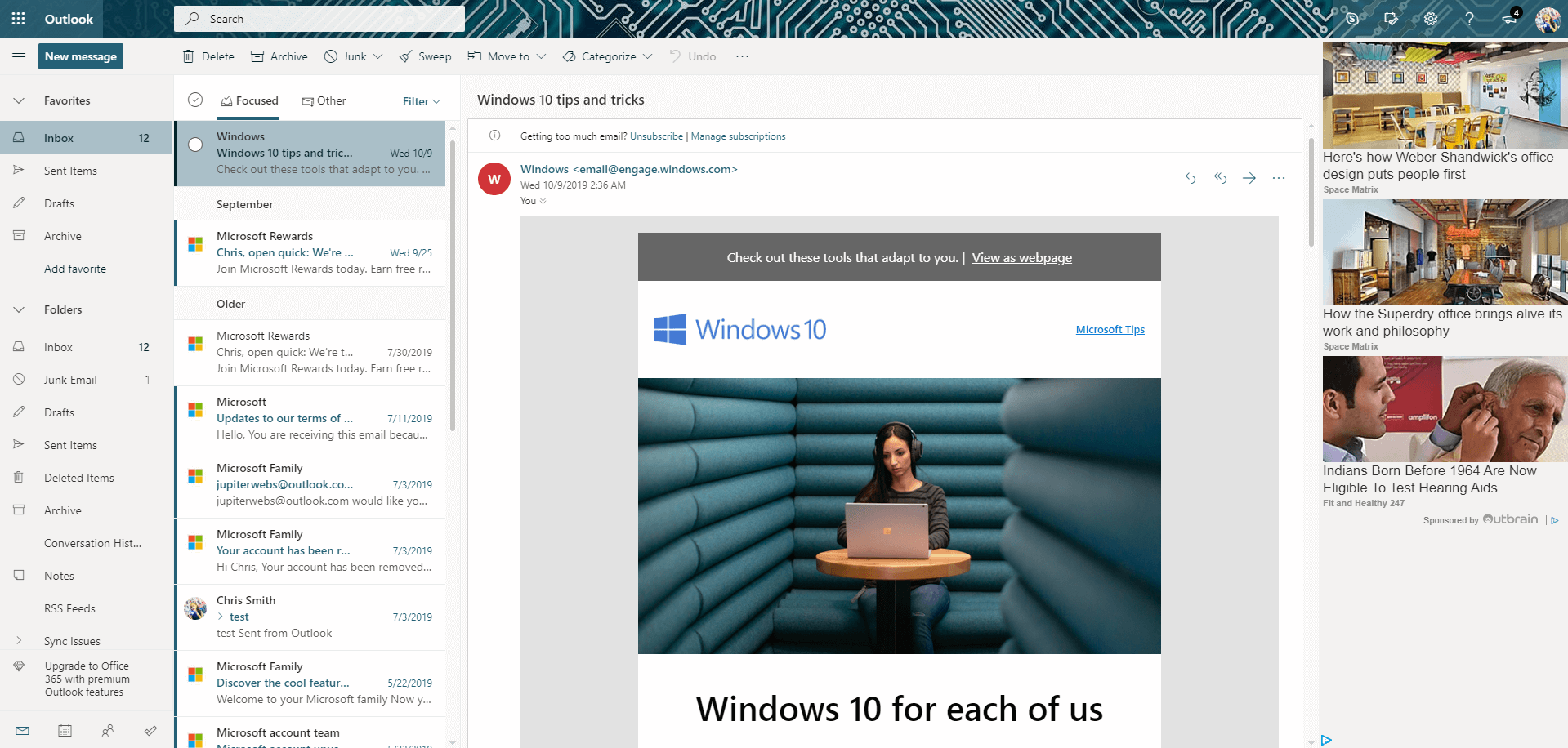 Outlook is one of the most popular email providers by Microsoft Windows. It is the best free email account compatible with platforms like Android, iOS, Mac, Windows, and Webmail that can be configured in Microsoft Outlook. Just like Gmail, Outlook also has a paid plan with  Office 365 and is a popular email service provider with a huge Microsoft fan following.
Outlook.com was earlier known as Hotmail that changed to Outlook after Microsoft purchased it in 1997. Though Outlook faced tough competition from Google's Gmail, it still is among the best email service with its intuitive features.
Outlook Features
Outlook has a user-friendly, neat and clean interface.
Like Gmail, Outlook also offers 15 GB of free storage space.
It offers dark mode and allows you to pick different themes from available options.
Outlook has built-in email protocols like IMAP, POP to support multiple email clients.
Similar to Gmail, Outlook is also a combination of other Microsoft apps and services like Calendar, OneDrive, People, etc.
The sad part is, its web interface becomes less friendly on small screens as it is occupied with lots of ads. The advanced settings can also be more spontaneous.
Outlook has a Focus mode to automatically filter important emails in your inbox and other folders.
Multiple rules can be created to automate the process as and when an email arrives.
There can be multiple functionalities extended by adding different plugins.
Outlook is powered up with 2FA for extra security.
3. iCloud Mail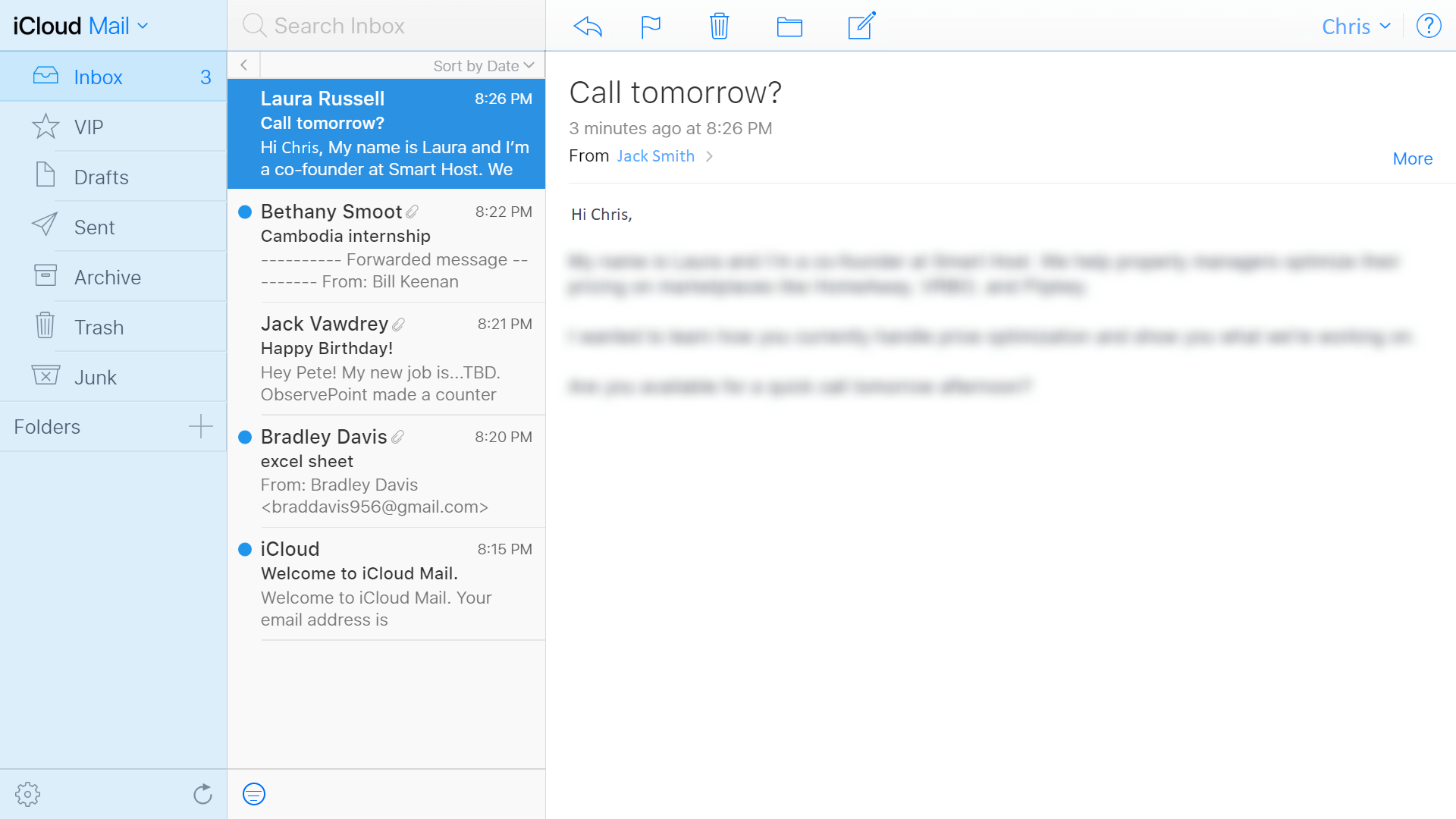 There are millions of Apple users in the world and with increasing Apple's fan falling, iCloud mail is also winning the heart of consumers. Unlike other email services, iCloud mail doesn't have any paid plan. It offers free email services on macOS, iOS, Android, webmail and Windows platforms.
It works flawlessly within the Apple Ecosystem and other platforms. This email service is branded and offers a lot of amazing features to meet all your needs.
iCloud Mail Features
The graphical user interface is very classic and user-friendly.
iCloud mail also offers to set different rules and automate your tasks.
Apple offers flawless technical support to set up iCloud Mail on MS Outlook or other email clients.
iCloud mail can be set up on Macbooks, iPads, iPhones, and Apple TV. It can also be configured with Windows-based systems.
The sad part is it doesn't support POP email protocol and you can't create an account without an Apple device.
iCloud's Maildrop feature allows you to share huge attachments of up to 5GB in one go.
Unlike others, iCloud mail doesn't populate any ads.
Also Read: Configure Gmail and Windows Live Hotmail with Microsoft Outlook
Summing Up
There are several other most popular email providers like Yahoo, Zoho Mail, AOL Mail, ProtonMail however we have listed the top 3 email services that are the best around the world. Regardless you go for a free email account or a paid one, these best free email providers have tagged their names with their features and services rendered. Using a webmail email account was never so easy without these email providers.
If this article turned out to be helpful to you, please like and share this with your colleagues. For more such tips, tricks and tech-related updates, click on the bell icon to get regular updates from Tweak Library. Do share your thoughts about this article in the comment section.