The first web browser I explored was Microsoft Internet Explorer, which was almost like 25 years ago. There might have been other web browsers available at that time however, I was only aware of Microsoft Internet Explorer as it was at its peak.
What happened in these recent years? Why Microsoft is struggling to keep its existence in terms of web browsers? There are hundreds of web browsers, though the top competitors to Microsoft Edge are Google Chrome, Mozilla Firefox, Opera web Browser, Safari Web Browser, Brave Browser, Vivaldi Browser, Internet Explorer, Slimjet Browser, Maxthon, Slimbrowser, Netscape Browser, UC Browser.
Here in this article, I am only going to compare Google Chrome browser & Microsoft Edge browsers and authenticate why Edge Browser can get me to dump Google Chrome or Mozilla Firefox Web Browsers. What made Microsoft Edge so strong now?
Looking for a more secure browser than Edge and Chrome?
Experience the world's most secure and advanced browser, Brave Browser has default in-built Ad Blocking, Cookie Control, HTTPS Upgrades, Script Blocking, Site specific content blocking, Incognito Browsing and lot more.

Rise and Fall of Google Chrome Browser
I stopped using Mozilla Firefox and Safari browsers for the Google Chrome browser as it grabbed my interest so dense with its features that I couldn't resist. Like millions of Google Chrome fans, I also got comfortable with Google Chrome browser over all other web browsers for its performance, sleek design, and ease of access with the Gmail account. It has too many features to overcome for other browsers.
I continued to research other web browsers and also kept an eye on major updates of top web browsers but Google Chrome was just too good to abandon. When Microsoft Edge released its new updates, it grabbed my attention and after hours of testing, I finally thought that's what I was looking for! Finally, Microsoft was able to nail it with Edge Browser and I started giving it a thought to switch back to Microsoft Edge. What got me into it? That's what we are going to reveal over here.
Microsoft Edge Chromium Based Beta
Microsoft recently launched its first Chromium-based Edge browser for Windows and Mac users. This new version will be powered with new updates every six weeks and will be a part of existing canary and dev channels for daily and weekly updates to be powered.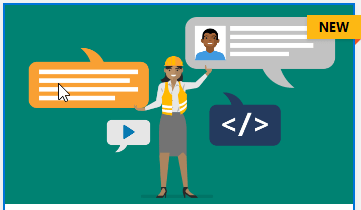 Microsoft has gathered around 140,000 feedbacks in the last couple of months and worked on the same to get an entirely new version of Microsoft Edge. The company now has got the pulse of users and knows well what they want and how well Edge works on a wide range of machines. Microsoft is listening to web developers, enthusiasts, and business users to experiment with these updates.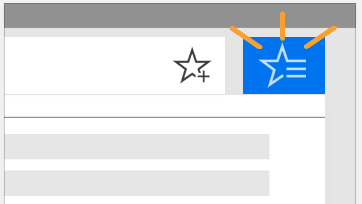 Share functionality is now available on Microsoft Edge.
Microsoft has added a button a Favorites Button on the address bar to access favorites.
Microsoft Edge has a built-in enabled ad blocker to bard abusive adds. It's a Chromium feature.
Microsoft has enabled a new function of caret browsing in IE mode windows.
Microsoft Edge has added a policy to use separate site lists.
"Caret Browsing is a Firefox feature that allows you to navigate within a page just like a Word document in MS Word."
Microsoft has also removed below mentioned features.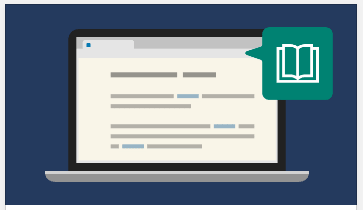 The default theme alert in the F12 Dev Tools has also been dissolved.
Chromium-based Edge will not show you an annoying prompt that asks you to restart Edge to install any updates.
Zoom Function and other context menu items have been disabled from the menu in Reading View.
Microsoft has also removed the profile sign-in button from Application Guard windows.
Microsoft Edge was using EdgeHTML, which was used in the older version of the Internet Explorer rendering engine. Though EdgeHTML got rid of a lot of its legacy problems and works faster as well, Microsoft has now switched to Microsoft Edge Chromium.
Also Read: Make Microsoft Edge More Secure By Enabling Application Guard in Windows 10
Microsoft Extensions
Like Google Chrome Browser, Microsoft Edge also offers a separate section in Microsoft Store to look for your favorite browser extensions you may need. It is loaded with almost every famous and big extension however, it may disappoint you while looking for extensions from smaller developers, or looking for options for a particular type.
Default Settings of Microsoft Edge
As expected, Microsoft will always favor its own services for its Edge browser:
Home Page: Whenever you'll open a new tab or window, Microsoft Edge will open a page populated with a search box by Bing and the latest stories from Microsoft News.
Default Search Engine: Edge Browser uses Bing as the default search engine for any searches in the address bar.
Casting: Mirroring is easy as Microsoft's Edge allows you to cast to any device supporting Miracast or the DLNA protocol. This feature of Microsoft Edge is more efficient than Google Chrome's casting or mirroring option in terms of different types of hardware.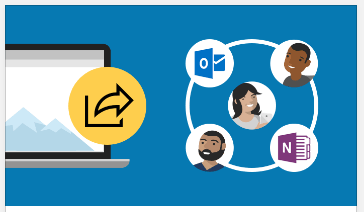 Microsoft Edge vs Google Chrome
Microsoft Edge
Google Chrome
Rendering Engine
EdgeHTML (proprietary)
Blink (open source)
Default Search Engine
Bing
Google
Default Home Page
Bing Search box with Microsoft News content
Google
Extension Marketplace
A variety of extensions, though less than Chrome, available through the Microsoft App Store
Many extensions available at the Chrome Web Store
Casting Protocol
DLNA, Miracast
Chromecast
Availability
Windows, macOS, iOS, Android
Windows, macOS, Linux, iOS, Android
Also Read: How To Import Favorites Into Microsoft Edge
Microsoft Edge Newly Added Features
1. Speedy Performance
With the Chromium engine, Microsoft Edge is getting more faster than the Google Chrome browser. With this new platform, Edge Browser will be able to give a lightning-fast performance while opening new tabs and browsing through multiple tables.
2. Welcome Chrome Extensions
With the new Microsoft Edge, you will be able to use almost all the extensions available in the Google Chrome library. It will be able to adapt to all the add-ons and extensions available with rival browsers. The partnered program with Google Chromium will enable you to not only access extensions from Microsoft Store but also from the Google Chrome Web Store library.
3. Stability
With this developer built of Google Chromium, Microsoft Edge will show more stability and consistency. You can browse through websites and stream YouTube, and other online streaming sites without any hiccups. The tests proved that you can browse through web pages while the streaming and downloads are going on in different tabs.
4. Edge Edges Up With Chrome Finish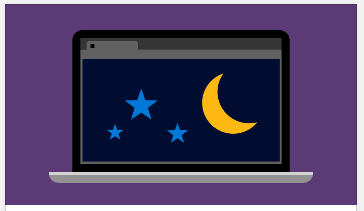 The all-new looks of Microsoft Edge will meet all the style ranks of Google Chrome browser. Although the three browsers, Edge Browser, Google Chrome, and Mozilla Firefox are almost similar in terms of user-interface. A lot of changes are in process before the final launch of Microsoft Edge Chromium in terms of Home button, Templates, Background, Appearance, Dark Mode, Reading Panel, Grammar Tools and way more.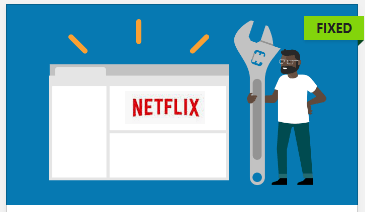 5. 4K Commercial Streaming Media Services
Now Microsoft Edge Chromium is going to be the only chromium based browser that will support Google's Widevine DRM and Microsoft's own PlayReady DRM.
"4K Streams on Netflix will only be possible with Microsoft Edge as even Google Chrome, Firefox or any other browser can only support 1080p even with the extensions but can't display 4K videos."
6. Integration of Internet Explorer
Microsoft Edge Chromium will support organizations with an option to access Internet Explorer optimized or exclusive content to be used in Edge Browser. Internet Explorer content hosting is possible in a separate tab.
7. Mute Tab, Not Site
Microsoft Edge will support muting a tab rather than muting a website. If there are 3 different tabs streaming 3 different videos, you can directly gain access to mute the tab you don't want to concentrate on. Simply click on the sound icon right next to the tab title and the tab will be muted.
Google Chrome had this feature earlier but they changed it to mute the site instead of muting the tab. Muting a site disables voice everywhere automatically in Google Chrome. Microsoft Edge will still allow you to mute a site if you wish to do so.
8. Integration of Windows Defender SmartScreen
Google Chrome browser and most of the other Chromium-based browsers use Google's safe browsing security feature however Microsoft Edge will let Windows Defender to take care of the security part. This feature will protect against threats from malicious sites and unwanted and unauthorized downloads.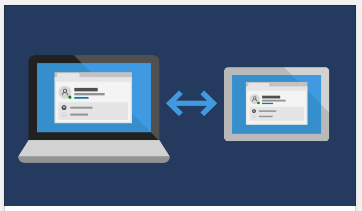 9. Microsoft Account and Azure Active Directory as Primary Account
To kill your surprise, it's good to early announce that your Microsoft account and Azure Active Directory for authentication will be used as the single sign-in to access web browsers. Google Chrome uses the same with your Gmail account.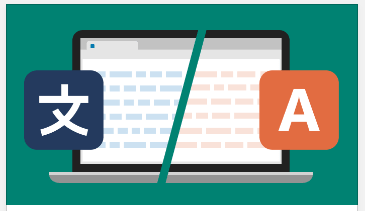 10.  Replaced Or Turned Off Google Services
With the launch of the Microsoft Edge Chromium browser, Microsoft has disabled a few of the Google services and replaced others. For example Google's (Google Translate) will be replaced by (Microsoft translate) Microsoft has launched a list of such Google services.
Disabled Or Replaced Google Services
Safe browsing
 Spellcheck
 Push Notifications
 Single sign-on (Gaia)
 Data Reduction Proxy
 Speech input
 Google Maps Time zone
 Address Format
 Content Hash Fetcher
 Chrome Cleanup
 Nearby messages
 Suggest
 Web Store
 Flighting Service
 Developer Tools Remote
 Google Pay
 Google Cloud Storage
 Network Location
 Component Updater Service
 Debugging
 Link Doctor
 Translate
 Extension Store
 RAPPORT service
 iOS Promotion Service
 Drive API
 Cloud Print
 Network Time
 Chrome OS monitor calibration
 One Google Bar Download
 Ad-blocking
 SmartLock
 Maps Geolocation
 Chrome OS device management
 Brand Code Configuration Fetcher
 Chrome OS hardware id
 Google DNS
 Favicon service
 Android app password sync
 WebRTC Logging
 User data sync
 Form Fill
 Google Now
 Offline Page Service Feedback
 Captive Portal Service
 Device registration
 Supervised Profiles
 Google Cloud Messaging
 Domain Reliability Monitoring
Conclusion
I guess these reasons are more than enough for me to switch back to Microsoft Edge and prove loyalty to the Windows Operating System. I am waiting and excited for the final release of the all-new Microsoft Edge chromium version.
If I missed out on any information in this article, please share your thoughts in the comments section. If you like the information, please share it with your friends or someone who thinks Google Chrome browser or Mozilla Firefox is still better in any of the aspects.
Follow us: