Microsoft Edge: the new default web browser for Windows 10 users, has come up with some amazing features. From an over sophisticated user interface to its ability to making notes on webpages many features are taking over the old browsers prevalent in last years. One of the most amazing features is its lightning speed in loading webpages, which leaves behind all the other browsers till date. Not only this, it can also save and manage web passwords.
For all these years if you were using Google Chrome, Mozilla Firefox or Microsoft's own Internet Explorer as your default web browser but recently switched over to Edge. You probably will want your bookmarks/favorites to come with you.
Instead of creating the favorites all over again in Edge, just importing the web favorites from other browsers will save you both time and energy. The process is quick and supports browsers that are installed on your device.

Import Favorites into Edge

Here's how to do it:
Open Edge browser.
Click More actions (…) button in the upper-right corner and then choose Settings.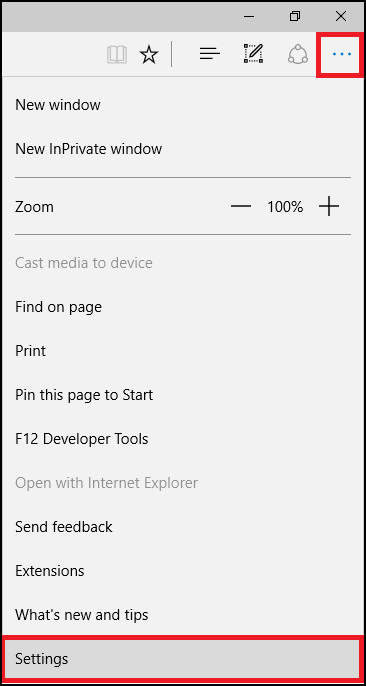 Here select the option Import favorites from another browser.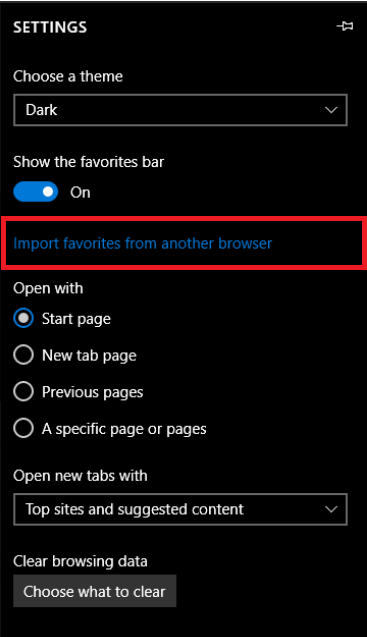 Additional web browser installed on the device will show up in the Import favorites. Check mark the browsers from which you want to import the favorites, then tap the Import button.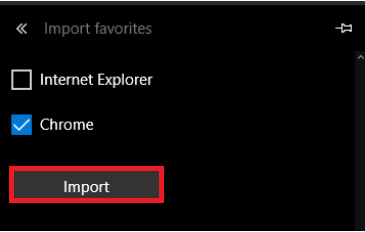 That's it! After a few seconds, your favorites should appear in Edge.
Note: If your web browser isn't shown in this list, it's either because Edge doesn't support importing bookmarks from that browser or because it doesn't have any bookmarks saved to it.

Now that you know how to move your favorites to Microsoft Edge, you will never have to worry about losing any of your favorites.
Also Read: Windows 10 Creators Update Adds More to Microsoft Edge