Table of Contents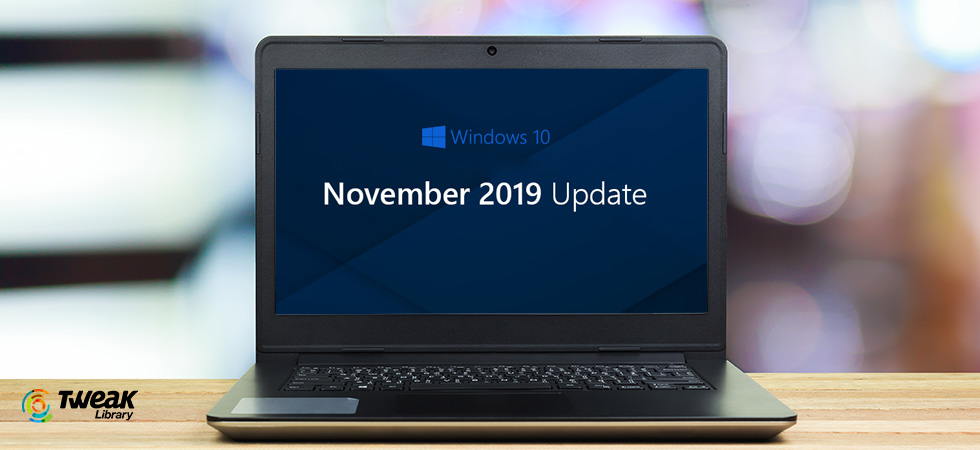 Microsoft is committed to launching two significant updates every year, and this year's second update is released. Users can download and install it by updating to the latest November 2019 update. This one is much more like a service pack which you might have seen with the previous version of Windows. Since this is a minor update, you will not experience a lot of changes as the update includes improvements converged on performance and stability.
Features Of Windows 10 November 2019 Update
Notification access bar- This includes a new button at the top of the action center, and has the ability to sort most recently shown notifications.
Start Menu and Taskbar– The navigation panel of the Start menu will expand when the user hovers the mouse without clicking on it.
Calendar layout- Users can easily add events directly from Calendar on the Taskbar.
Digital voice assistant- Users can now activate third-party digital assistants using voice on Windows 10's lock screen.
How To Get The Update
Since the update is already rolled out and users can download the update by going to Windows Update Settings(Settings>Update & Security>Windows Update)
Select Check for updates. Once the updates appear in the system, Select Download & Install Now.
Once the system updates are downloaded and installed, users have to restart the system to complete the process. Before that, users have to save all files and close all the open applications. Once it is done, select Restart Now.
If users don't want to restart their system in the middle of something, don't worry, they can Schedule the Restart, pick a day and time which is convenient for them and complete the installation process. If a user doesn't have time to schedule the process, Windows will automatically schedule for her/him, outside active hours. Users can also choose a time which is convenient for them, and pause the update for up to 35 days(7 days at a time, up to 5 times).
Note: While following the steps, if you don't get "Features update to Windows 10, version 1909", then don't worry, currently you might have a compatibility issue, and Microsoft will release an update for your system when they could provide good update experience.
November 2019 update is a minor tweak, with it comes, changes in Windows search and interface along with the promise of better battery life for your laptop using precise processors. Microsoft attempts to provide more control and transparency through updates. So far, Microsoft has been doing a good job with Windows 10. With every update, Microsoft strives to provide enhanced features and better user experience.
Additional Tip:
If you are using Windows 7 on your system, we would suggest them to upgrade their PC to  Windows 10 as Microsoft will not provide support for Windows 7 after 14th January 2020. It isn't that users won't be able to operate it but, there will be no security patches and updates from Microsoft. This could leave your PC vulnerable to security threats, malware.