Table of Contents

The People Bar, commonly known as MyPeople, provides a much easier and quicker access to your most important contacts right from the taskbar, which makes it quite simple for you to connect with your family and friends. The People Bar introduced with the Windows 10 Creators Update provides several useful actions, like sharing a photo, making plans for dinner with your family friends, or getting an answer from a friend or coworker. MyPeople take it to the next level and bring the people you care about most to the center of your experience.
The MyPeople feature adds a people bar to Windows 10 taskbar. When you click on People bar icon on the taskbar, you will see your important contacts. By default, it displays the most frequently interacted contacts in the people's list.
Follow these simple instructions to add or remove People bar from the taskbar.

Click on the Start button. (i.e. Windows icon on the bottom left corner of your screen).
Go to Settings, and click on Personalization.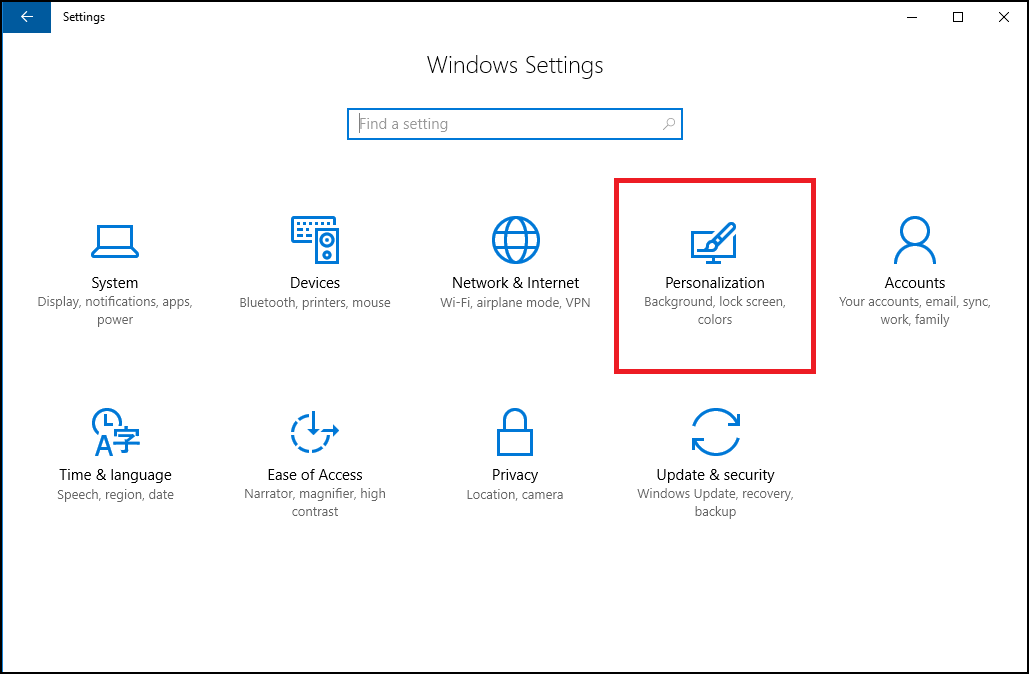 In the Personalization window, click on Taskbar on the left pane (It will open all taskbar settings).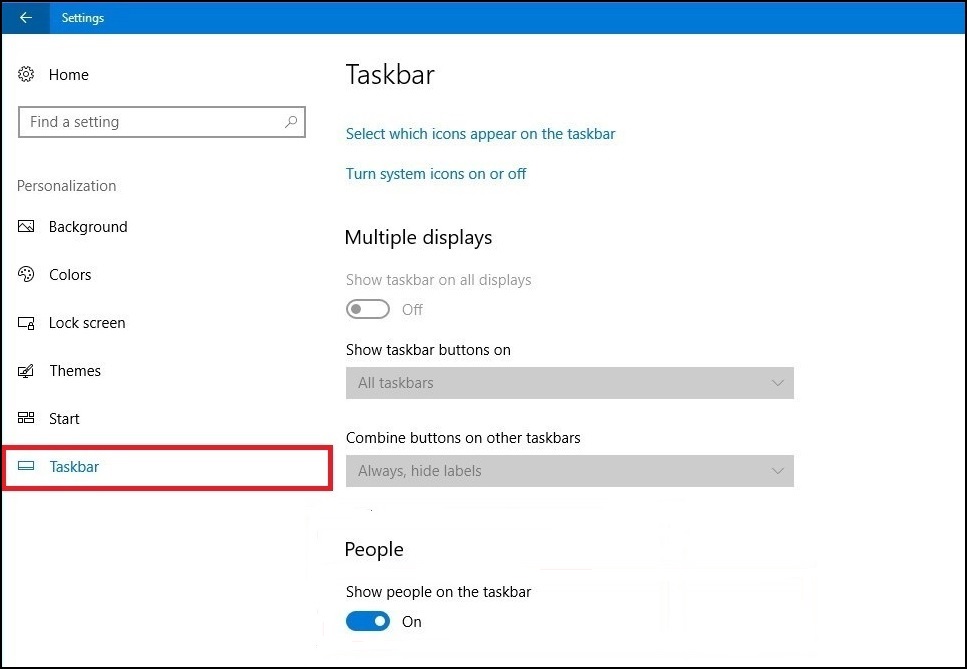 Tip: You can also open the Taskbar Settings by right clicking the taskbar and selecting "Settings" from the context menu.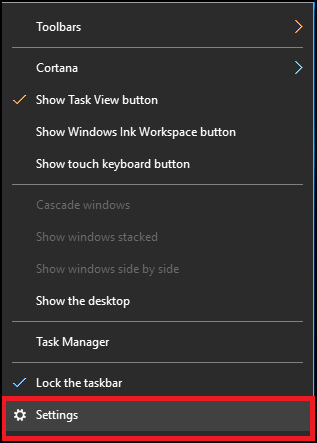 Toggle On Show people on the taskbar from the People section.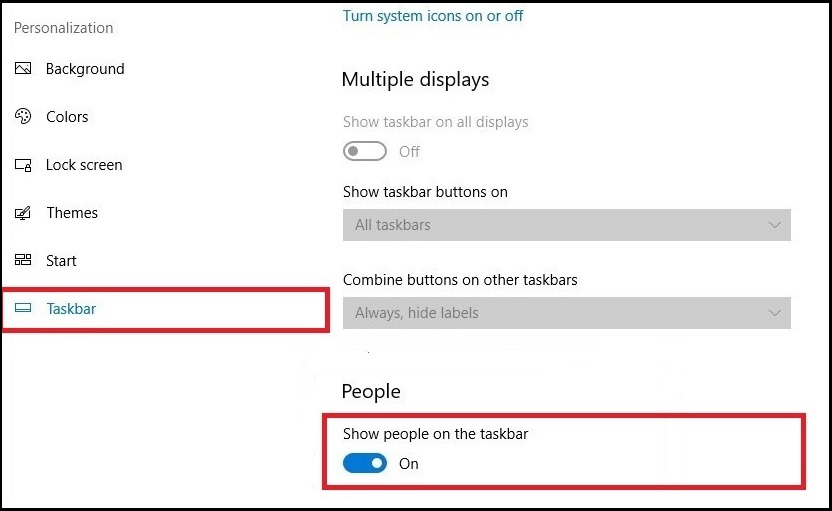 Now, you will see the People bar icon on the taskbar.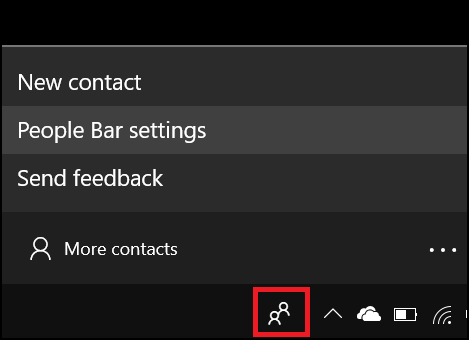 Similarly, Toggle Off the same option to hide the People bar on the taskbar.



What makes this interesting is that the feature makes it pretty easy to switch between communications apps. You can interact with your contacts from different apps of your choice such as Skype, Xbox, Outlook Mail and much more right from the taskbar.