Ever since Instagram hit the market, it has become the biggest photo-sharing social media service across the globe. Indeed, it is one of the great places to stay connected with dear and near ones. Thanks to Instagram stories, you can update what you're up to without clouding other people's feed.
If you're a creative person, you can bring the best out of your photos by using captions on the pictures. Whether, you want to draw something, write a text, change the background, use gif or emoji, Instagram offers you almost everything. So, here are some of the untouched features that you all should know.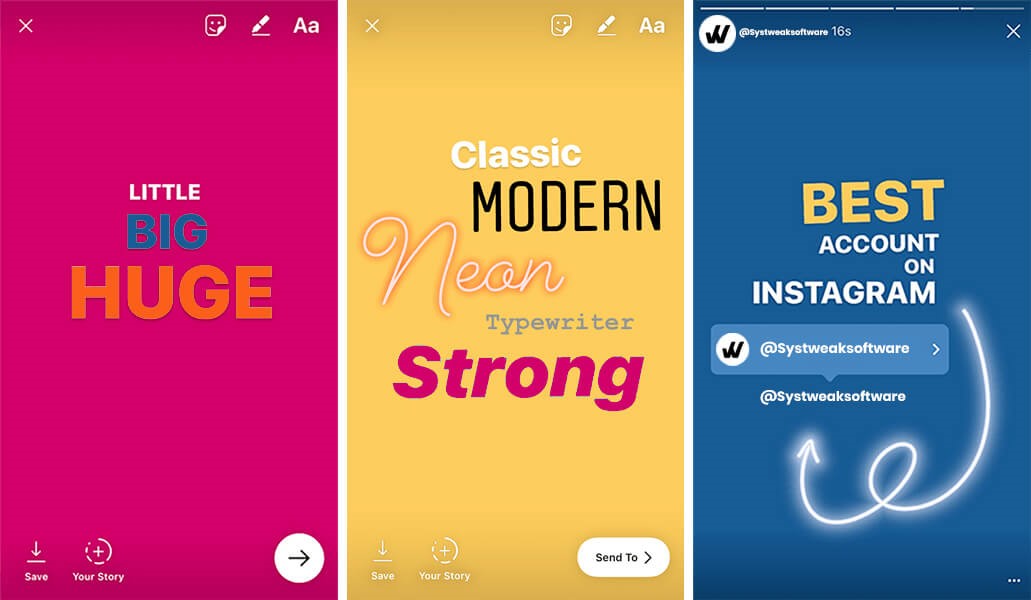 In this post, we're going to talk about how to modify your font size, how to use color wheel, how to change the alignment of your text, how to change the text background color and how to use shadow to text?
Also Read: Amazing Instagram Features To Make Your Image Sharing Experience Easy
How to Modify Your Font Size?
Instagram offers five different font style named Neon, Modern, Classic, Strong and Typewriter. However, classic is the font that let's show your creativity. Well, it is possible to zoom in & out with all the fonts but when you want to fit your content just in one line then you need to go with Classic font. So, let's learn how to modify your font size:
Step 1: Select the image to set as your story and go to the Story mode.
Step 2: Select Text icon and type your text.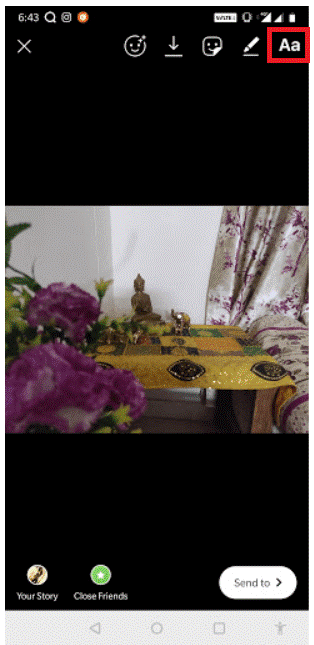 Step 3: Click on the Font style mode which is available at the upper part of your screen. Hit Classic.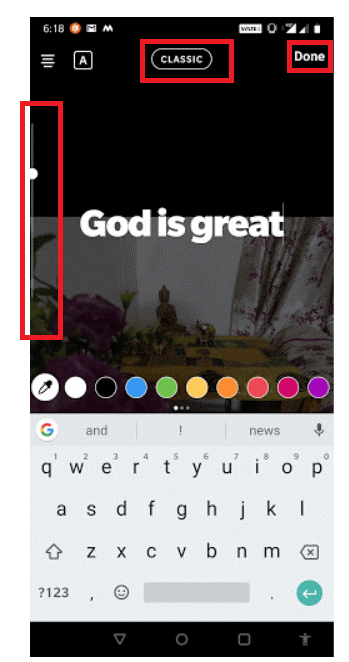 Now, on the left side of the screen, you will get a slider that will let you modify font size as per your requirements.
How to Change the Alignment of Your Text?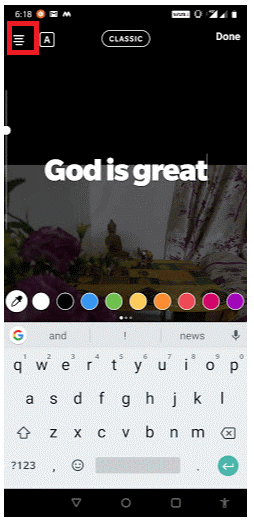 Normally when we want to align your text, we easily hold the text and keep it on the preferred place. But do you know Instagram has provided an inherent alignment feature that can get the work done in a better way. You can enjoy this feature in the Classic and Typewriter font style. To use this feature, all you need to do is hit the alignment icon which is located at the upper-left corner. You can tap on the alignment icon to change the position on the text.
How to Use Color Wheel?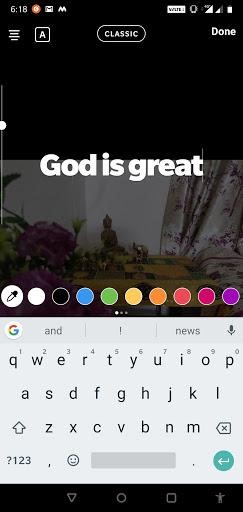 Many of Instagram users are still not using the full-color wheel. If you're the one who likes to experiment with colors, bring colors to your text as well. Switch the color wheel and make your text more-lively.
Go to the story mode and hit text icon of your choice (it has a small "A" square icon).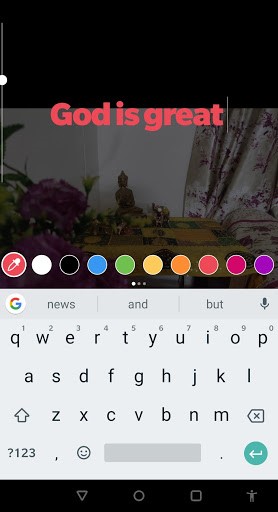 At the bottom, you will a small color circle. You need to select the color that you would like to use.
How to Change The Text Background Color?
You can change the text background color only in three font styles Typewriter, Classic and Strong. To change the background of the text, tap on the font-mode icon which is available at the upper-left corner. Now, you need to use the same color wheel to change the background color. You can tap on the color that you want in the background.
Note: You need to select a font-mode icon (small A square icon) to change the background color. When you want to change the color of the text then also you need to hit the same font-mode icon.
Must Read: Cool Instagram Hacks You Can't Afford To Miss – Part 2
How To Use Shadow To Text (Two-Color Shade)?
You can use unique and eccentric ways then it makes your posts look tempting. You can bring the most out of your text by using various approaches like shadows and rainbow text. As Instagram doesn't offer any filter, you need to do it manually. Steps to use shadow to text:
Step 1: Access Story mode and enter your preferred text.
Step 2: Once you're done hit Done.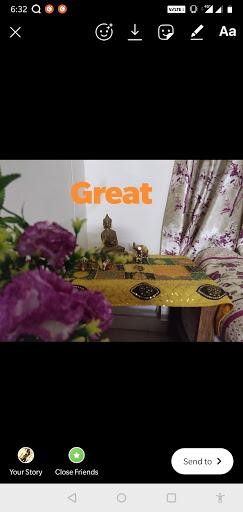 Step 3: Now, one more time you need to enter the same text with different color. Tap on the done button, when you're done.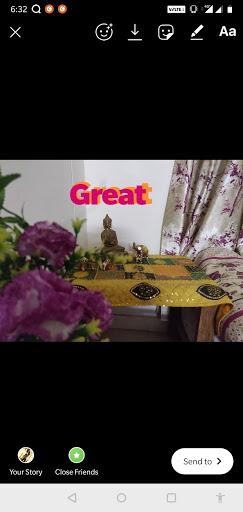 Step 4: Now, you need to drag your second text on the same text. You need to make sure the text size is the same.
And that's it! We hope you will find this article useful. If you want to add any other trick to this blog, please drop a message in the comment below.