If we talk about the most powerful smartphones with unmatched features, then Samsung Galaxy S9 is undoubtedly one of them. But this doesn't mean that it is free from glitches and problems. Like other Android Smartphones, Samsung Galaxy S9 users to face problems like – frozen screen, crashing of apps, unresponsive touchscreen and many more. When these problems start prevailing in quick succession the very first resolution that strikes our mind is to reset the device. But how to hard reset, factory reset a Samsung device is what comes to our mind.
In this article, we will not only discuss how to reset Samsung Galaxy S9 but will also help you know the right reset option.
Before that, if you want to take a backup of your complete data can try using RightBackup: cloud backup tool. This application is compatible with all platforms i.e. Android, iOS, Mac and Windows. This means you can use it anywhere anytime.
If interested download RightBackup Now!
Now, let's proceed
Soft Reset Your Samsung Galaxy S9 :
You can use this option when your Galaxy S9 stops responding due to malfunctioning of a faulty app, and you are unable to reboot the Samsung device. In other words, a soft reset is a way to hard reboot Samsung S9, when you are unable to reboot it in a conventional way.
To soft reset, Samsung Galaxy S9 hold and press the volume down button (located at the upper left side, above the dedicated Bixby (Samsung voice assistant) button) along with power button for 10 seconds. Your phone will become blank and will start to reboot. Now release the button and let it reboot.
Once the device reboots, check if the app that was causing problems on your Samsung Galaxy S9 is working normally or not. If the app crashes again uninstall it or either contact the app developer to resolve the problem. However, even after doing all this if your Samsung S9 still freezes while calling, messaging, continue reading.
In such scenario question like will there be any data loss while performing a soft reset of Galaxy S9 comes to mind?
The answer to it is a clear cut No. All your data like the messages, files, apps installed by you, pictures, music/video files, etc. remains intact. However, after doing a soft reset of Samsung phone you might have to restart the game or conversation that you were in the middle of.
Factory Reset Samsung Galaxy S9 :
When Soft Reset for Samsung doesn't resolve the problem then you'll have to hard reset, or factory reset Samsung Galaxy S9.
But before you factory reset a Samsung device you'll need to deal with, i.e. Factory Reset Protection.
What is Factory Reset Protection and how to disable it?
Factory Reset Protection is an additional security feature that prevents unauthorized access to your Galaxy S9 even after a factory reset. If factory reset protection is enabled on your S9 you'll need to enter Google account details to continue using the phone after a factory reset. Therefore, it is advisable to disable factory reset protection before continuing with factory reset on Samsung Galaxy S9
To disable factory reset protection remove your Google account associated with it. To do so, open Settings, navigate to Cloud and accounts > Accounts > Google. Now tap on the menu button and select Remove account option to remove Google account linked with the device. If you have multiple accounts linked, repeat the process.
Once you have successfully disabled factory reset protection, you are good to go for the factory reset of Galaxy S9:
Tip: If you want to sell your Samsung S9 or want to give it away to your family and friends you'll need to reset it. This means you'll need to delete all the data stored on it.  To do so follow the steps below:
Open Settings on your Samsung S9 device and scroll down till General management.
Now select Backup and Restore > Reset.
Tap on Factory data reset option, scroll a bit and tap on Reset > Delete all.
This will reset your device leaving no data traces on it.
So there were the steps to factory reset Samsung Galaxy s9.
But these steps will only work if you have a responsive Samsung Galaxy S9.
Read here: Samsung Galaxy Note 10: Everything You Need to Know
Steps to Factory Reset Samsung Phone
If your Samsung Galaxy S9 is totally unresponsive try following the below-mentioned steps:
1. Press and hold the volume up key button along with Bixby button. While pressing these two buttons press and hold the power button at the same time.
2. Now with all these 3 buttons, i.e. volume up button, Bixby button and power button pressed at the same time, the device will vibrate and the Samsung Galaxy S9 logo will appear. You can now release the buttons.
3. After 30 seconds your Galaxy S9 will enter to Android system recovery.
4. Since the touch screen is not responsive in Android system recovery mode, you need to access the menu via volume up/down button (to move up and down in menu) and power button (to make the selection).
5. In the Android system, the recovery menu move to Wipe data/factory reset option and press the power button to make the selection.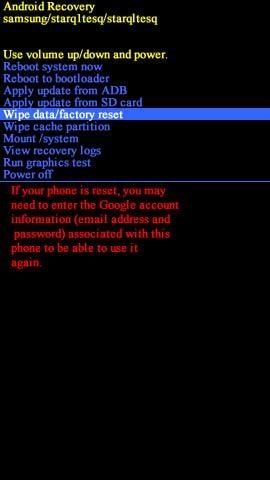 6. A warning in red text will be displayed stating that this process can't be undone. Move to Yes with the volume down button and press the power button to select it. Now, wait for some time for the factory reset to complete on Samsung S9.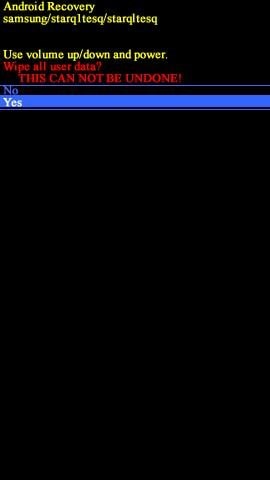 7. Once done select Reboot System now to reboot your Galaxy S9. Please be patient while reboot process as it can take up to 8-10 minutes.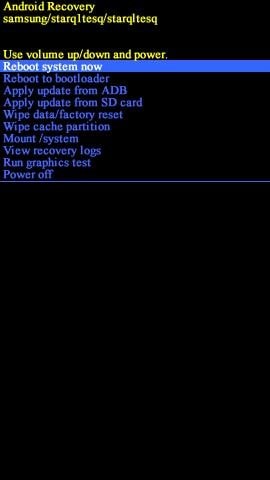 Once this process is completed your device will be reverted to the day you have purchased it.
Also Read: How To Reset Pixel Phone To Factory Settings
This might raise a question in your head Will all my data be lost after performing a factory reset on Galaxy S9?
Yes, all your files, emails, contacts, images, music, videos, messages, apps installed all will be deleted after a factory reset. Therefore, it is strictly recommended to perform a factory reset only when you are sure of it.  To resolve common issues like lagging of your Samsung S9, or space clogging on Samsung S9 we recommend optimizing it. For this, you can try using an optimizing app like Smart Phone Cleaner. This is free to use app that will help you optimize your Samsung Galaxy S9 device in no time.
So, guys, that's it from our end. Hope by now you have a clear idea of how to factory reset Samsung Galaxy S9. If you have more questions, feel free to drop your query in the comment box below. Also, visit our YouTube Channel to watch out videos on the latest trending topics and troubleshooting.