Table of Contents
Storage space in smartphones is one of the biggest issues till date. Had there been an option to move Android Apps to SD card things would have been much better. The below article does the same, it will educate users how to move apps to SD card.
While having phones with a huge storage space, they usually lack external storage. Downloading innumerable apps and saving every moment in form of videos and pictures eats up storage space in no time. One solution to this is to put a big hole on your pocket and buy a phone with more storage space. Sadly, the solution is possible only for special category of people.
For people, who do not wish to spend a lot of money on buying a phone, presence of SD card slot is lifesaving. With heavy apps and hefty games, running short of storage space is totally uncommon.
For people who suffer from this problem, there is good news. If their smartphones have an expandable storage slot, they can easily install app on SD card. Having the ability to download apps to SD card not only solves the storage scarcity is also light on pocket.
On the other hand, big brands are providing both a huge internal storage as well as expandable memory to their flagship phones.
So, if you want to extend your storage space and have your phone equipped with the external memory slot, here's how to move apps to SD card.
Learn How to Transfer Apps to SD Card On Android Device:
It may sound difficult, on the contrary it is very easy to move Android Apps to SD card.
Let's have a look at the steps below and learn how to move files from internal storage to SD card.
1. Navigate to Settings on your Android device.
2. From the Settings page, scroll down and look for Apps and Notifications.
3. Here, tap on App Info.
4. On the App Info page, look for the option that reads Storage, tap on it.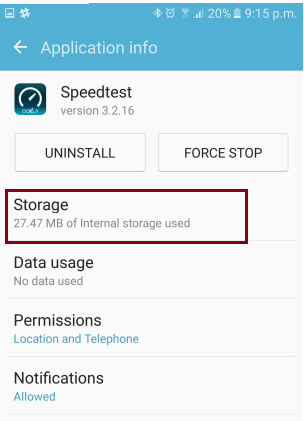 5. Just below this option you will see another option that reads Change.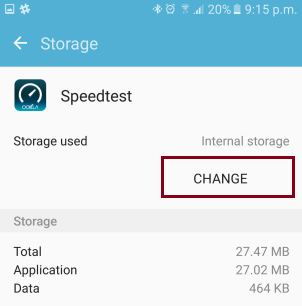 6. As soon as you tap on Change you will be asked to save the app to either Internal Storage or SD card. Choose SD card.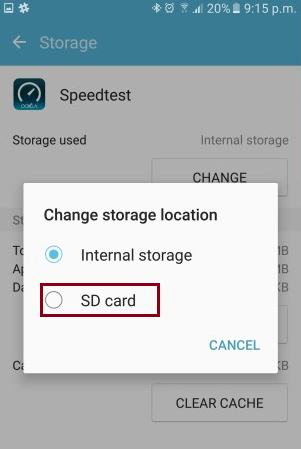 7. Finally tap on Move.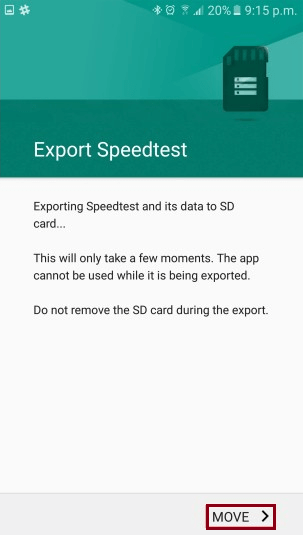 That's it. Wasn't learning how to move apps to SD card easy.
Similarly, if any fine day you wish to move back to the Internal storage, you can follow the same steps and move the app to Internal storage.
While trying to download Apps to SD card, there may be instances where you may not find the option to change the Storage. This happens when you are trying to move pre-installed apps. In some cases, if there is a bloatware installed that is occupying unnecessary space you will not be able to transfer it to SD card.
While the above-mentioned steps to install Apps on SD card are similar for most of the manufacturer smartphones, Honor and Huawei phones does not follow the same.
However, there is nothing to worry, in these phones, you can simply edit the location where you want the apps to be installed.
Navigate to Settings > Memory and Storage. Here select the Default Location and change it to SD card.
Upon restart, apps will be stored on the External storage.
These were some simple to steps to move apps to SD card in Android phones. Another method to transfer apps to SD card is to make the SD card storage behave as Internal storage. This technique is commonly known as Adoptable Storage and is available on Android phones running on Android Marshmallow and later version of Operating System.
Also Read: How To Fix Storage Space Running Out Problem on Android
Know How To Use SD Card As Internal Storage
In order to enable Adoptable storage, follow the steps wise guide given below:
1. Navigate to the Settings of your Android Smartphone.
2. From the Settings window, scroll down to look for Storage option and tap on it.
3. Here tap on SD card and then tap Storage Settings.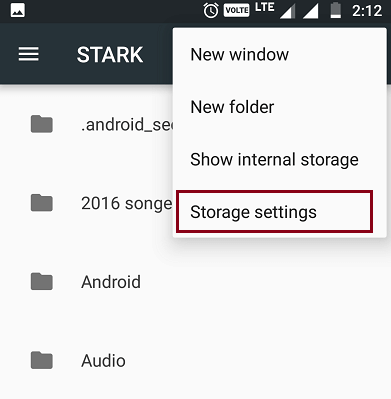 4. Finally tap on Format as Internal.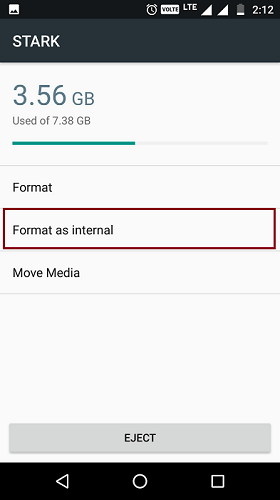 As soon as you tap on Format as Internal, the SD card gets formatted, so backup all the data prior to performing this step.
One more thing to remember is that not all Android phones support Adoptable Storage. So, only if you phone has the option, you will be able to perform the above-mentioned steps.
Wrap Up:
While many phones come with a very good internal storage space, they are expensive and not everyone can afford them. For those who want a not so expensive phone yet expect all the features and a good storage space, choosing one with extendable storage is always a good option.
In this article we tried to let our users know how to move apps to SD card, however with a few limitations this is a good option. In case you are looking for a software to clean up storage space occupied by unwanted apps you can try Android Cleaner.
We hope that the article is useful, and any suggestions are welcome. Please key in your valuable suggestion in the comments section.
Follow Us: