WhatsApp notifications sometimes are a real frustration. Lately, managing WhatsApp notifications was a hell lot of task as it required various technical steps and was troublesome for the end user. Thankfully with the release of Android P, managing WhatsApp notifications have become a cake walk.
With Android P, user can manage WhatsApp notifications on an Android device by streamlining notifications with the native APIs. Not only this, even WhatsApp comes out with simple settings such as granular controls using which WhatsApp notifications can easily be managed. These settings help manage user notifications from independent users as well as group chats with different notification tones as well as customized time.
Having said that, a user can now use any of the settings, whether Android Settings or WhatsApp Settings to customize WhatsApp notifications on their Android device.
How to Manage/Customize WhatsApp Notifications:
This simple guide educates users about how they can manage WhatsApp notifications using in-app settings and through main settings. Let's have a look at them one by one:
How to Customize WhatsApp Notifications using Notification Channels on Android:
Follow the steps below to see how notification channels can be used to manage notifications on an Android device:
1. Launch Settings on your Android device.
2. From the Settings window, scroll down to locate Apps & notifications and click on it.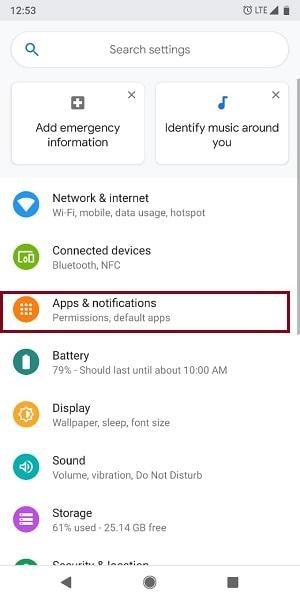 3. From the Apps & notifications window, tap on See all apps and scroll down to look for WhatsApp, click on it.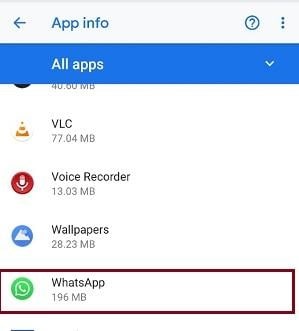 4. This will open the App info for WhatsApp, here click on Notifications.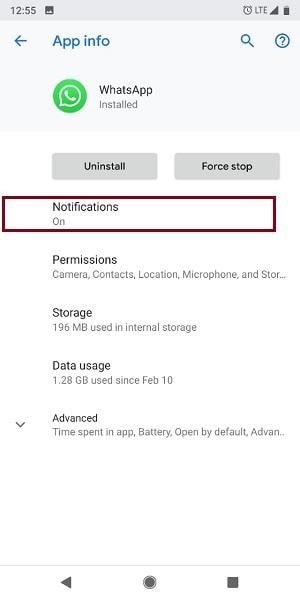 5. Once you are on the Settings page you can customize WhatsApp settings for Group chats and individual chats as per your choice.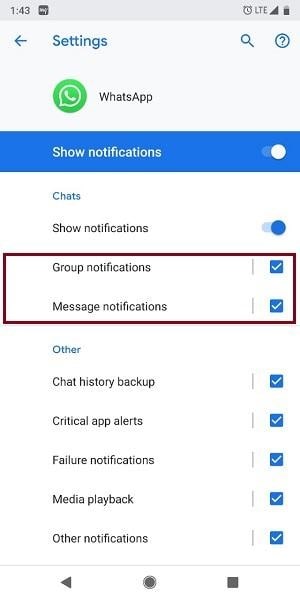 For Group Chats:
1. To make modifications in Group Chats click on Group notifications. The group chat can be managed in two ways depending upon the behavior and advanced settings.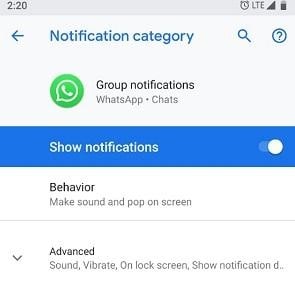 2. Behavioral settings lets you manage the sound of notifications, varying from Make sound and pop on screen, Make sound, Show silently and Show silently and minimize.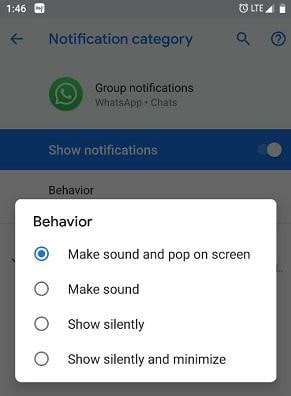 3. Using the Advanced Settings you can manage the notifications based on multiple attributes such as the content, notification dot, vibration, message on lock screen etc.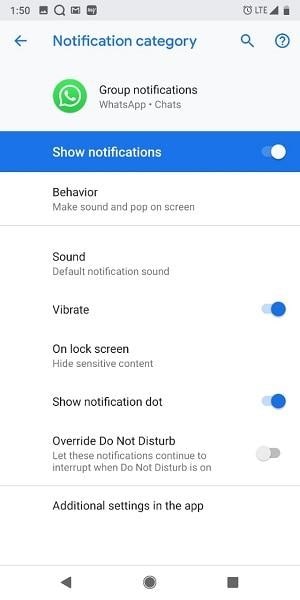 Also Read : How To Use Picture-In-Picture Mode In WhatsApp?
For Individual Chats:
Similarly, you can click on Message notifications to make changes to WhatsApp Message notification from individual users.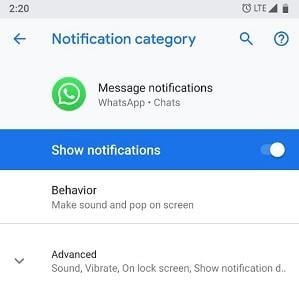 This was how a user can customize WhatsApp notifications on Android from the Android settings.
This, however, is not the only way to do that, a user can also manage WhatsApp notifications from the app itself, let's read how it can be done.
In the meantime, if you are concerned about your privacy on WhatsApp, this article may surely help.
How to Customize WhatsApp Notifications From WhatsApp App:
WhatsApp notifications can also be modified from the app itself, let's see how it can be done.
1. Launch WhatsApp on your Android phone.
2. If you want to customize WhatsApp notifications for individual users, open the desired contact and click on the three-dot icon present on the top-right corner. From the drop-down menu click on Mute notifications.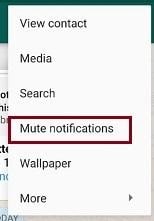 3. Here you can mute the WhatsApp notifications from the desired contact for 8 hours, 1 week or 1 year.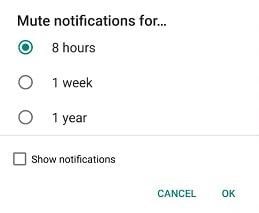 4. In case you want to manage custom notification for individual chats, click on the WhatsApp contact and then click on Custom notifications.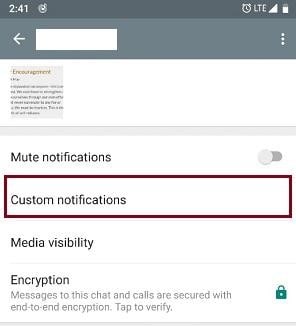 5. From the notifications, window click on Use custom notifications.
6. Here a user can opt for different choices such as Vibrate, Popup notification, Light, Ringtone, etc.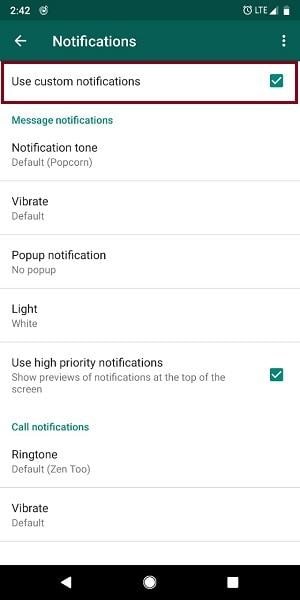 7. Now if you want to manage WhatsApp notifications for the entire contact list, navigate to WhatsApp setting by clicking on the three-dot icon on the main screen.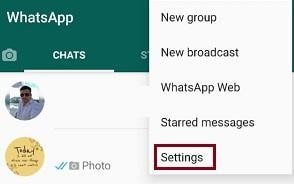 8. From the Settings window, click on Notifications and choose from the different criteria like Vibrate, Notification tone, etc.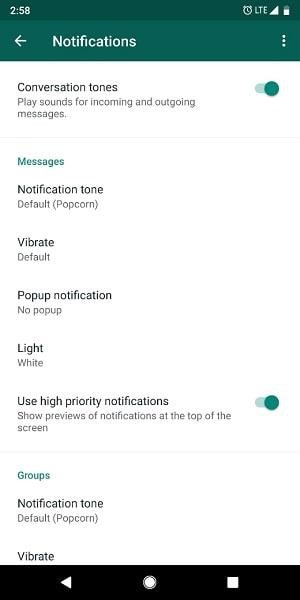 Not only does customizing WhatsApp notification saves you from the frustration of popping up notifications, it also saves time that gets wasted in checking unwanted messages. We hope the article was descriptive enough to make you aware of how to customize WhatsApp notifications on your Android device. In the meantime, if you are also looking for the steps to hide WhatsApp status, you have landed at the right place.