The internet is surely becoming more and more engaging and informative by each passing day. Sadly, it has also become base for several hazards as scammers, cybercriminals and several other miscreants plant websites with everything to dupe visitors. Therefore, it is very important for every visitor to be careful when surfing websites and visit only safe websites.
 However much you try, the danger of you landing on a malicious website constantly looms over. To save you from this minefield there are tools like Advanced identity protector which ensure that all your personal information like passwords, credit card numbers, social security number, contact information and others are protected.
Download Advanced identity protector to secure your information
There are several signs that can tell you that you have landed on a safe website. Here are a few ways you can differentiate between a website which is safe, and which is not.
You must take every possible step to preserve your identity on the internet. Let's make things easy for you and list out some of the easiest ways to identify a legit website from an unprotected one.
Important Points to check Website is Safe or Not
1. A Safe Website Has "S" in the "HTTPS"

To know if a website is safe, something that should immediately catch your eyes is the "HTTPS". The "S" indicates that the website is well encrypted by an SSL certificate which is a security certificate for a website. This SSL certificate makes sure that none of your critical or confidential information is exposed to a cybercriminal. The SSL certificate in a safe website does this by protecting any confidential information when it goes from the website to the server.
2. A Safe Website Has Clear Privacy Policy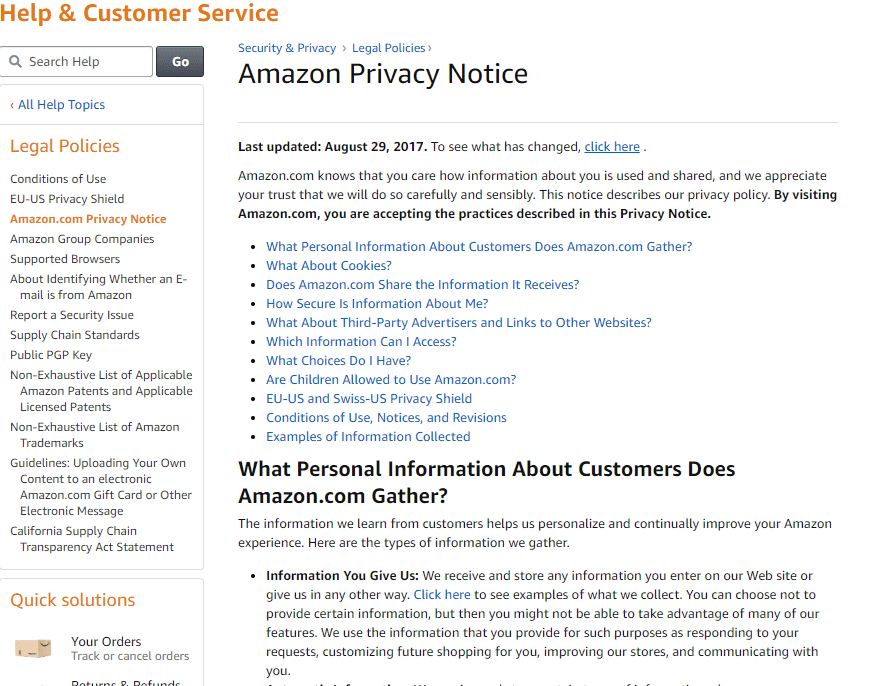 There are some malicious websites that cash in on a visitor's private data and use it for ulterior motives. A safe website has a very clear privacy policy for a visitor's private data. The privacy policy is one of the best ways to check the website reputation because you know what details the website expects you to furnish. A safe website on the other hand clearly communicates to its end-users.
What data it may collect
How will that data be used
What all measures it will take to protect user data
Every country prompts websites to furnish privacy policy and as a user even if you don't read the complete policy, you should skim and scan through these policy points.
3. A Legit Website Doesn't Shy From Furnishing Its Own Contact Information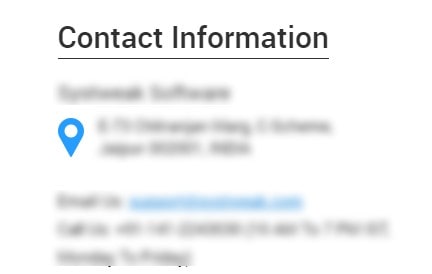 If you are baffled by how to know if a website is legit. Here's something that can help. Almost every legit website provides their contact information.
In fact, according to a survey, almost 44 percent visitors would be inclined to leave a website if it doesn't display its contact information.
 Though the contact information, email address or social media links are not proof that a website is secure but it's a kind of reassurance to the visitor that he or she may contact someone for assistance which further strengthens a website's credibility.   
4. You May Locate the Trust Seal At The Website's Bottom
 If you wish to check website trust especially on an e-commerce website, you can always try and locate the "Verified" seal which is usually present at the bottom of a website. On the website's end, it is used for increasing sales and conversion rates as this sign shows that a website is credible and that other visitors trust the website.
It is always important that if you are able to locate the verified seal, you should also make it a point to verify that badge comes from a legitimate source. All you have to do is click the badge and you will then be redirected to another website from where the badge might have been attained.
5. Check if the Website Has Malware or Not
One of the qualities of a safe website is that it is malware free.
Here are a few ways using which you can check the presence of any malicious malware on the website –
●     Malicious Website May Redirect You To Suspicious Websites
If the website you have visited redirects you to another suspicious looking website or URL, you could be in for danger. Immediately close the website as you could be trapped by phishing kits.
What are Phishing Kits?
Websites that mimic websites which are frequently visited are called phishing kits. These include copies of banking websites, government portals and several other E-commerce websites. One way you can spot them is by checking the content. You will, in most cases find that the content in these websites contains a lot of spelling and grammar errors.
Scams can come in all packages and installing a protective shield against scams is better than falling for these and exposing every ounce of precious personal information.
●      Website is Defaced
If you see any unusual change in the website's content, imagery or functionality, chances are that the cybercriminals have infused the website with malware. The cybercriminals generally with their own content or place their own logos.
●     Suspicious Pop-Ups Should Be Avoided At All Costs
If you see pop-ups that are making huge promises and are not related to the website, you have visited. First, don't click on these pop-ups and second, move away from the website as soon as possible. The pop-ups might infect your PC with malware.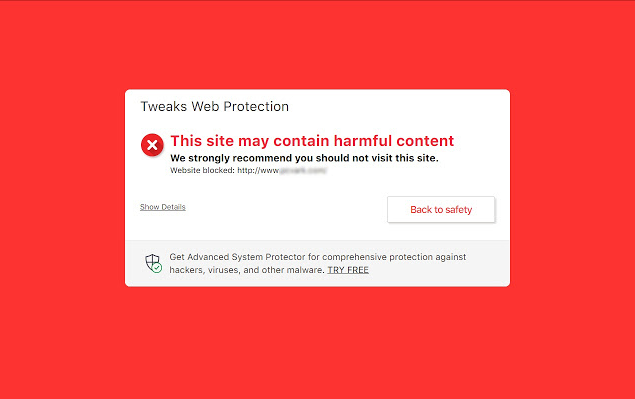 If you use Chrome (which is quite likely) you can always install extensions that help you block malicious domains. Tweaks Web Protection is a chrome extension that helps you get rid of unwanted content, URLs and pop-ups clicking on which you might end up being a soft target of a fraud using smart analytics.
●     Pay Heed to Search Engine Warnings
The popular search engines usually scan websites for malware and if they find one, they generally place a warning on that site. If you see a warning – better close the website.
6. Check for Suspicious URLs
Your check for security should not start from the website, in fact, you should scan through the URL first.
●     You might consider reviewing your own browser's security settings first –
For instance, if you use Google Chrome here's how you can review your settings –
Settings > Advanced > Privacy and security
●     Be Careful With Hyperlinks
When you hover over a link the URL appears at the bottom left. Make sure it's a legit URL and most importantly, it should appear. In case a URL doesn't appear, there could be a problem.
●     Misspelled or Funny Looking URLs
Just because the URL names a brand doesn't mean you will land on the brand's website. Check if the spelling is right. There are times when by using misspelt URLs, a scammer steals all your credit card details or break into your privacy.
To Conclude
If you are not sure that the website you are visiting is safe or not, better bounce away. It's good to stay careful and not fall for fraudulent websites that may run away with not just your data but even your privacy too.
Do you have more ways through which one can check website trust or ascertain that a website is safe? If yes, do mention it in the comments section below. You can also reach us on Facebook, YouTube, Flipboard and Pinterest.