YouTube playlists are a great way of keeping a stock of your choice of songs or videos. That's the reason why many of us accumulate songs and videos in playlists over days, months and even years. But what if you couldn't have access to some or all the contents of your YouTube playlist for some reason? It's very likely that someone from who's playlist you had taken a song removed it from the playlist or Maybe, you want to have your playlist somewhere else. Then, what would you do? The best way is to export a YouTube playlist. Then, you'll be able to create a backup of your playlist and export it in cases when required.
Also Read: 10 Lesser Known Entertaining Sites Like Youtube
Let's consider two cases–
(I) When you want to export a YouTube Playlist from a YouTube account to another audio streaming service. E.g. export YouTube Playlist to Spotify.
(II) When you have two YouTube accounts and you wish to export a YouTube Playlist from One YouTube Account to Another YouTube Account.
1. Export YouTube Playlist from a YouTube account to another audio streaming service
There are many online playlist converters that can help you extract playlist from YouTube. You can then upload the playlist on a streaming platform of your choice. Let's have a look at three such platforms.
We shall be looking at aspects like –
Platform's features
The way it converts a playlist
If the platform is free or not
1. TuneMyMusic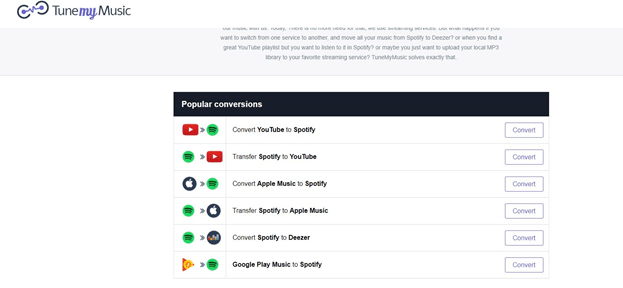 Features
Easy to use online interface
It supports almost all possible platforms like Spotify, Apple music, YouTube, Deezer and many more
There are separate conversion tabs for all platforms
You can export the playlist either in excel or text format or you can directly transfer the playlist from one platform to another.
Free or paid: free
2. Soundizz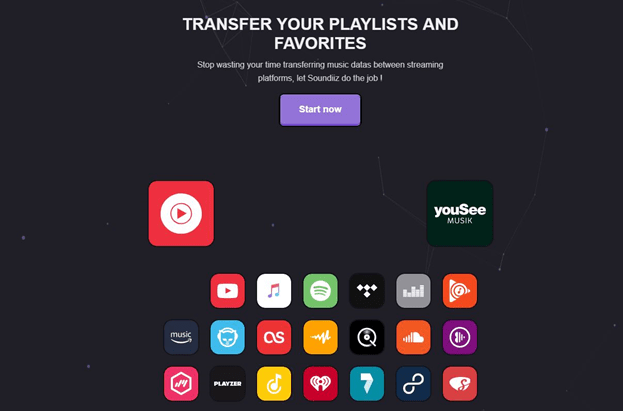 Features
An interface that allows you to have a glance at all your playlists
You can edit playlist details like title, privacy, and description
Sync playlists between several streaming services (available in paid version)
Choose the format of the playlist (available in the paid version)
Free or paid: free
3. iTube
Features
It comes from a popular brand "Aimersoft" that is trusted by millions of users
It's the ultimate batch downloader for playlists from over 10000 websites
It supports several audio and video formats
Free or paid: both the versions available
2. Steps to Export YouTube Playlist from One YouTube Account to Another YouTube Account
1. Log in to your YouTube Account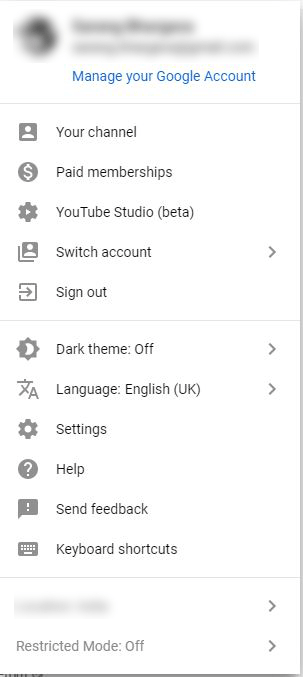 2. Choose the playlist that you wish to export. You can do this by going to the library option that can be seen towards the left-hand side of your account.

3. Under your choice of playlist click on view full playlist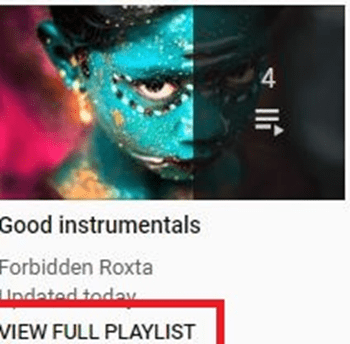 4. Then, click on the edit icon that can be seen next to your account's profile image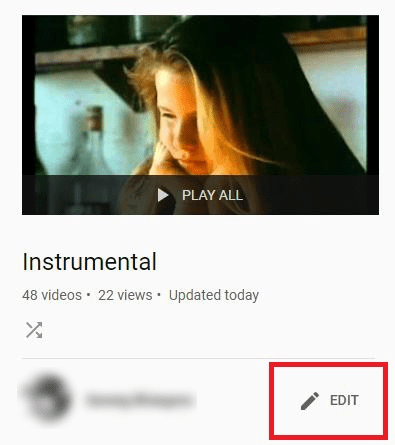 5. Next, click on the Playlist settings

6. You'll see three tabs under Playlist settings namely "Basic", "Auto-add", "Collaborate". Under Basic tab Choose Public from the Playlist Privacy dropdown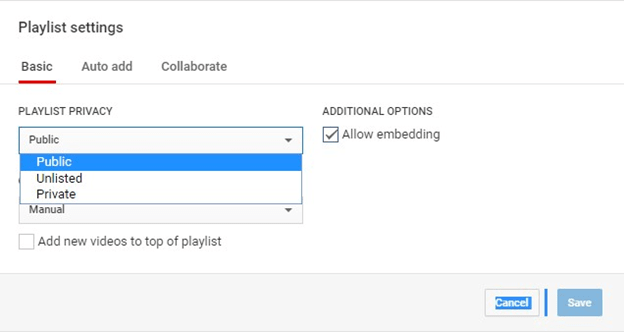 7. Then click on the Collaborate tab and swipe the "Collaborators can add videos to this playlist" to the right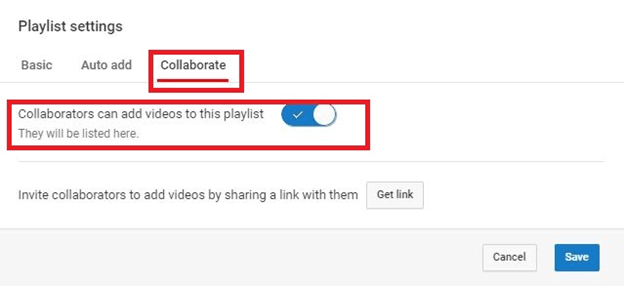 8. When you'll do this, the "Invite collaborators to add videos by sharing a link with them" will get enabled. Click on the get link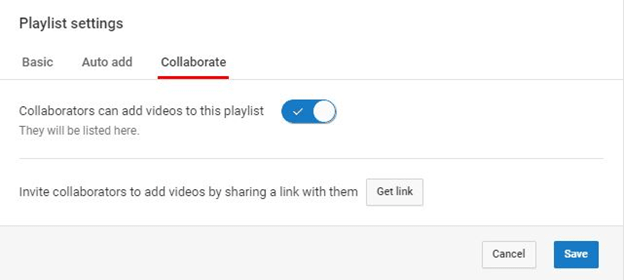 9. Copy the link and hit the save button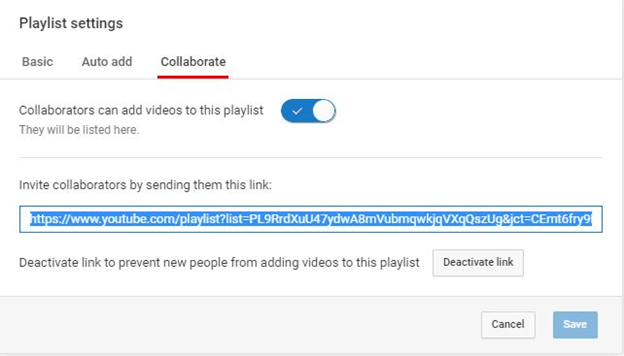 10. Now, click on the switch account option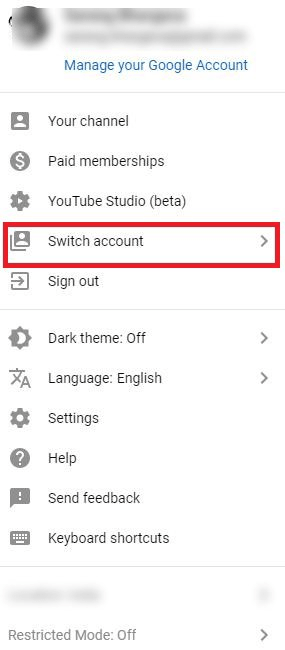 11. When you'll switch account and land on your second account, you'll see the playlist has a save button. Click on that.
Now, since the playlist belongs to an account (even if it is yours), you won't be able to remove songs from the playlist.
Also Read: Top 5 Music Players for Windows 10 in 2019
Gone are those days when you had to bear the baggage of heavy music file. Online streaming is the way to go today. Now, your music goes with you anywhere you move. Using the above ways, you can export a YouTube playlist to whichever platform you wish to.