How To Do Screen Mirroring From iPhone/iPad To TV
Want to view your iPhone, iPad content on a bigger screen?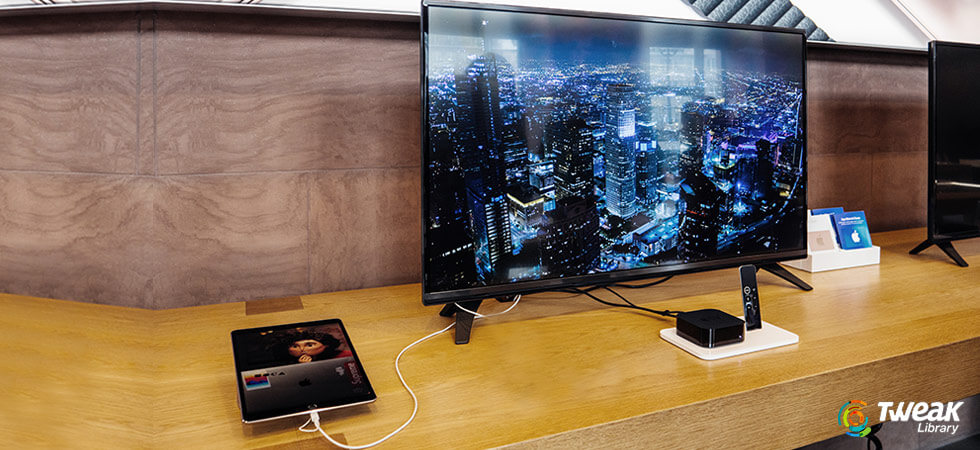 When you want to show off your photos, videos and other visual stuff, your iPhone & iPad's small screen doesn't really cut it. As the screen is too small and at a time not more than 2 people can see the visual content. This spoils the complete experience.
Fortunately, this problem can be resolved by screen mirroring iPhone or iPad to big screens.
Here, we will explain ways how to connect your iPhone or iPad to your Samsung and other TV's. In our previous article, we already discussed How to Mirror your Windows 10 Screen on your TV.
What is screen mirroring the iPhone or iPad?
Screen Mirroring as the name suggests is a mirroring device display. It is a feature for apps that don't support video output. This means you can do anything on your iPhone or iPad like playing games, updating Facebook, browsing the web, etc using your HDTV as a display. Sometimes screen mirroring is also referred to as display mirroring.
To get screen mirroring working you need to connect your iPhone or iPad with your HDTV. For this, you can either use Apple TV or can use Digital AV Adapter i.e. HDMI adapter.
The benefit of using Apple TV is you can connect your iPhone or iPad wirelessly. For this, we will use AirPlay.
What is AirPlay and how does it help in screen mirroring iPhone?
AirPlay is a method provided by Apple to share audio and video wirelessly between devices. When Apple TV is used for screen mirroring iPhone or iPad AirPlay is used. To set up AirPlay no special equipment is required, as it is built-in iOS. This means your device is ready to use AirPlay without any special setup.
How Screen Mirror iPhone or iPad using Airplay?
Before we learn how to screen mirror iPhone or iPad let's know if your device meets the requirement.
AirPlay system requirements:
Now that we know if your device is compatible or not let's learn how to screen mirror iPhone or iPad.
1. First, make sure your Apple TV and iOS devices both are connected with the same Wi-Fi.
2. Swipe up to open Control Center.
3. Tap AirPlay Mirroring button > choose Apple TV from the list.
4. On your iOS device when asked for entering 4-digit code that appears on your Apple TV for pairing. You will have to do this only once.
Your device will not be connected for screen mirroring via AirPlay.
To disconnect the device, follow steps from 1-3, select and tap Turn Off AirPlay Mirroring.
Note: You might not need to mirror for each video and audio apps. Instead, you can simply tap AirPlay during playback and get to see the content on your television.
What if you don't have Apple TV then? Don't worry you don't need to spend that much just to get your stuff screen mirrored. If you have a Samsung Smart TV you can do screen mirroring.
For this, you just need to install Mirror for Samsung TV app. Once it is installed follow the steps below to screen mirror iPhone to Samsung TV.
Steps to screen mirror iPhone to Samsung TV
1. Make sure your iPhone and Samsung TV both are connected with the same Wi-Fi.
2. Launch mirror for Samsung TV app.
3. Choose your TV and select Mirror Samsung TV.
4. You will not see a prompt on your Samsung TV asking if you want to connect the device. Use TV remote to select Allow option and press Ok/Select button.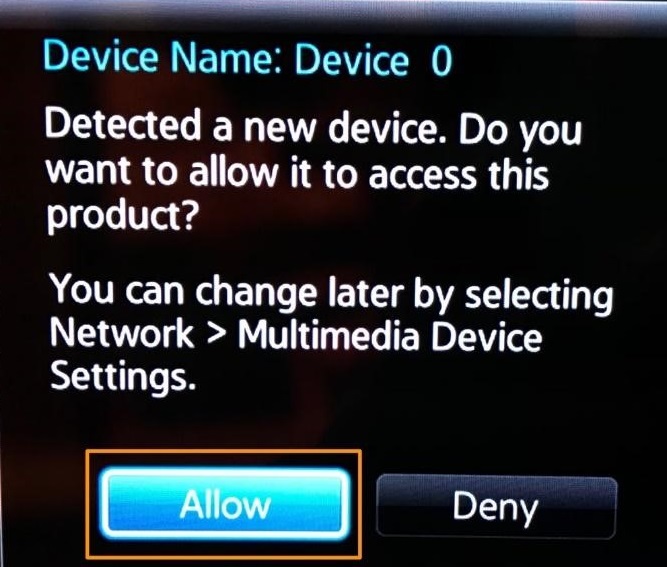 5. If you want push notifications to allow them.
Now, you will be able to see your iPhone or iPad screen on your Samsung TV.
Note: To stop screen mirroring iPhone on Samsung TV simply tap the red bar at the top of the screen and press stop broadcasting.
You will receive a notification confirming screen mirroring is stopped.
Using any of the above two methods you can screen mirror iPhone or iPad. But if you don't have a Samsung TV or Apple TV then you can use an HDMI cable.
Connecting iPhone or iPad with HDMI cable for screen mirroring
Although this method is wired it is the most straightforward way to screen mirror iPhone. If you are using iPhone 5 or later, a fourth-gen iPad or later you can use Apple's Lightning Digital AV adapter.
To connect simply plug in the HDMI cable into the TV and other end into your iOS device.  Make sure you set the TV to the appropriate input.  You can also plug the charger to keep the iOS device's battery from draining.
Using these simple steps, you can easily screen mirror iPhone be it screen mirroring iPhone to Samsung TV, Apple TV or any other TV these steps will help. Do let us know what you think about it and share your feedback in the comments.
Follow us on: