Android phones are nothing less than something magical as they allow you to achieve several tasks just with a few taps of the screen. Yet sometimes, many concerns rise amidst this situation that may include website blocking for your kid or maybe for yourself to control the excessive dependence.
Also read: How Apps and Websites Harvest Information and What They Do With It
The reason could be anything, but the real concern is to block websites on Android phone. Interestingly, you do not need to ask anyone or be tech savvy to perform the action while staying away from unnecessary content. Be it with app downloading or direct blocking from the browser, the options are quite many and easy to grab the pace of blocking.
Method 1:  How to block websites on Android using the Mobile Apps
1. BlockSite: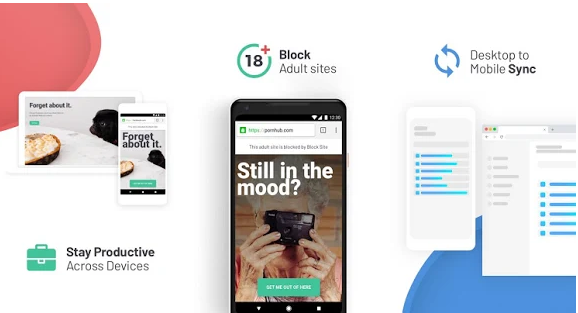 Easy and quick to use, you can download this app from your Google Play Store, to begin with. This app is smart enough not just in website blocking but also in setting up the time when you can access it and when not.
How to use?
Step 1: Click 'Get started' to access the inner pages of the app that redirects you to the mode of Accessibility. Drive it on to start blocking the websites.
Step 2: On the bottom right, '+' sign pops up which needs to be tapped on.
Step 3: Here, you need to write the full URL of the link you are willing to block. For example, www.facebook.com to block the website.
Step 4: If you are willing to restrict the website for a particular time only, say 8.00 am to 6.00 pm, you can click the clock logo on the top right. Here, you can set the willing time easily.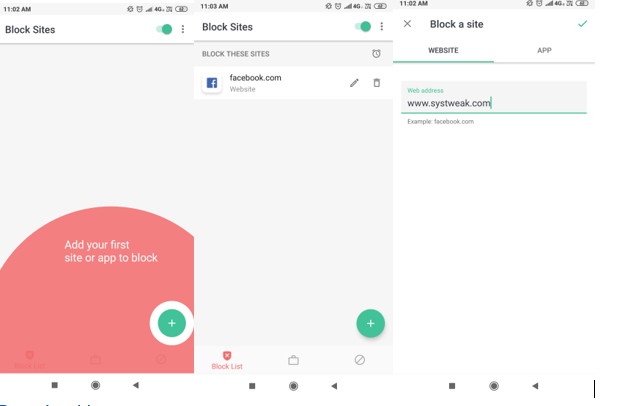 2. Mobile security by Trend Micro:
Block any kind of inappropriate content with the use of Mobile Security which is swift to use and contains Wi-Fi checker, privacy scanner, Lost device protection and features like more that are perfect for your regular benefits.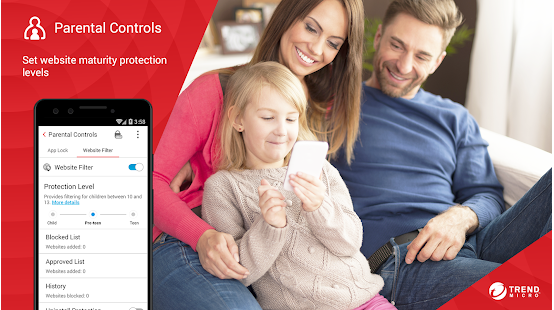 How to use?
Step 1: Open the homepage of Mobile Security where you can find an option of 'Parental Controls'
Step 2: Drive the 'website filter' on while clicking on Website FIlter option.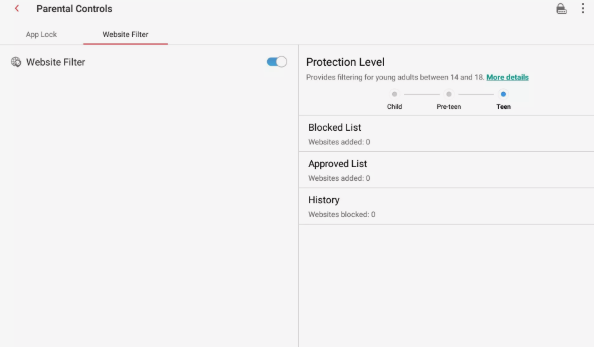 Step 3: On the other side, you can find the tab of 'Blocked List'. Open it up and 'add' the descriptive name of the website that you are willing to block.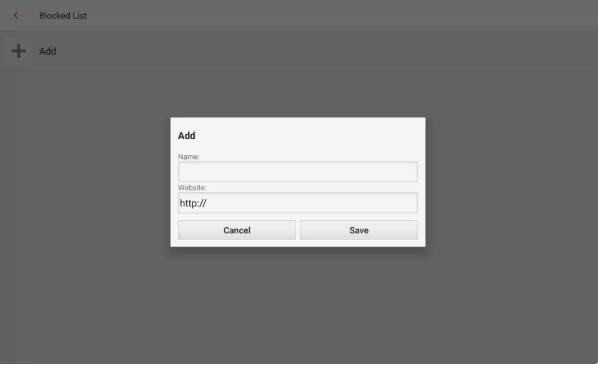 Step 4: Tap 'Save' and enjoy a stress-free time.
Method 2:  How to block websites on Android using the Firefox Browser
You might call this method a little longer than above, but Firefox provides you hundreds of other options to explore as well on the other side.
How to use?
This method needs you to access Firefox by installing it through the play store for the first.
Step 1: As the browser opens up, click on the top right side and choose the option of 'Tools' which leads you to 'Add-ons'.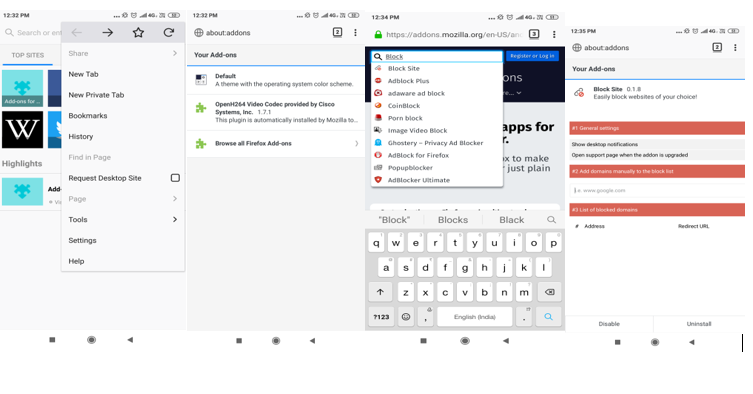 Step 2: While you select the 'Add-ons' option, you will be directed to the page that looks like this.
Step 3: Search Blocksite here and install the plugin that pops up.
Step 4: On this page, add the domain name you are planning to block.
Method 3: How to block websites on Android using the Firewall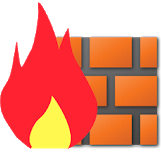 Firewall is literally a fence system is between your phone and internet reach. To reach the right version for your Android, NoRoot Firewall is one of the best options to block websites on Android.
How to use?
Step 1: Once you open the homepage, tap on 'Global Filters' tab from the leaderboard.
Step 2: On selecting, New Pre-Filter, you get to see the image like below.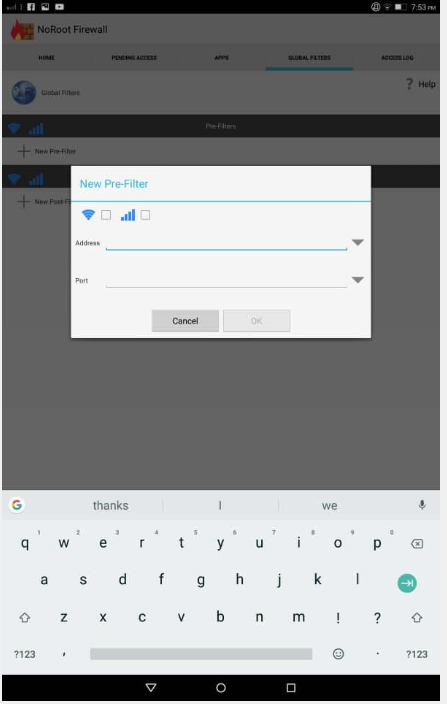 Step 3: Write the URL of the unwanted website using HTTP and select '*' in the option of Port. Click OK afterward.
Step 4: After finishing with the above step, select the tick boxes of both the accessible sources i.e. Wi-Fi and Mobile Data.
Must Read: 5 Must Have News Apps For Tech Lovers
To conclude:
Blocking a site is just a matter of a few minutes now. However, it is always best if your device is already rooted so as to avoid any kind of risks in the near time. These simple steps above shall surely help you in deciding the access and making life more simpler.