Certainly, no one likes limitations and boundaries. They are annoying especially when you are trying to browse the web to find out that the site or social media platform you want to visit is blocked.  Of course, there are reasons for blocking or filtering Internet access, but sometimes this goes wrong and legitimate stuff gets blocked.
Whether you are a victim or looking for a workaround to open blocked sites. Here, are a few ways to access blocked sites in Chrome and other browsers. Using these 12 ways explained below you can unblock sites and access whatever content you'd like.
Also Read: Best VPN For Windows
How to Open Blocked Sites: 12 Useful ways to access blocked sites!
Here are easy ways to bypass restrictions and open blocked sites.
1. Use VPN To Open Blocked Sites
VPN (Virtual Proxy Network) allows establishing a secure connection by hiding your IP address. This means you can not only access blocked sites but can also download apps.
VPN acts as a tunnel that alters your data into garbage value that's difficult for anyone to recognize. There are a number of VPN services that you can choose from. Check out our detailed article on:
Best VPN services for Travelers
We recommend opting for NordVPN. One of the best and secure VPN service that will help you access blocked sites in Chrome and other web browsers.
2. Use Proxy Websites
Another way to access blocked website is to use a dedicated proxy site. Often in organizations, boundaries are drawn to restrict access to video streaming, social networking, and similar site.
During this time using a proxy website is the safest way to access blocked websites. Proxy websites behave as a moderator between the user and the website thus camouflaging the blocked site to the Internet provider. This method isn't as secure as a VPN but it will allow you access blocked sites. If you are security paranoid using a VPN is the method for you.
You can find hundreds of proxy site on the web to open blocked site.  Few examples of which are – ProxySite, hidemyass.com, etc.
3. Use IP as Opposed to URL to Unblock Website
Each website URL has a unique IP address and authorities blocking sites sometimes forget about it. Instead of blocking the site using IP they might have blocked URL only. In such cases, the quest of how to access blocked sites ends here.
To get IP address of a site and access it you need to ping website domain name in Command Prompt window. To do so press Windows Key + R. Here type cmd. Once Command Prompt window opens type ping followed by website domain. For example, ping tweaklibrary.com and press Enter. This will return the IP address.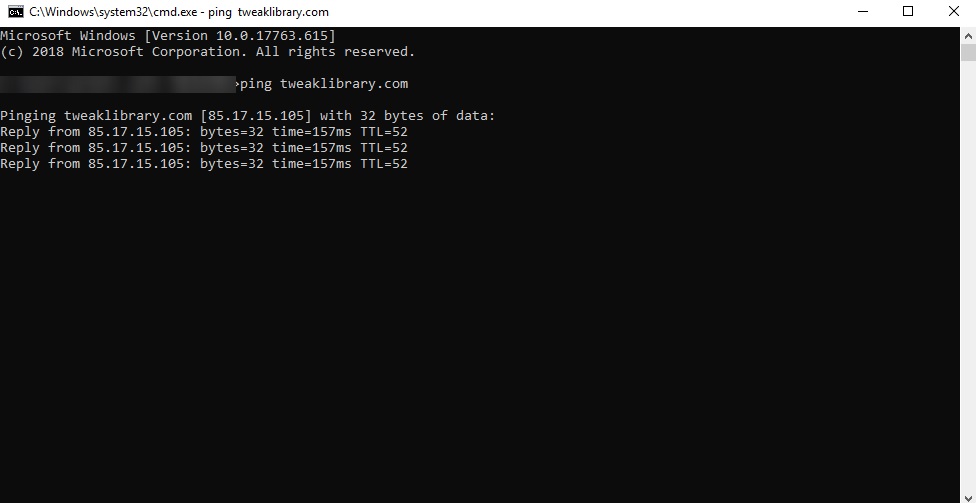 Now enter the obtained IP address in your browser's address bar and press Enter. This will help you access blocked site.
Note: If you are unable to get an IP address it means it is hidden. In such cases, this method will not work for you.
4. Edit Network Proxy
There's a possibility that the organization or institute blocking the website is using more than one proxy. In such a case, try using another proxy as there are chances that you are able to access the blocked site using other proxies.
To disable network proxy settings in your chrome or any other web browser search for connections/network/Proxy setting option in browser settings. Here, select no proxy option or if you know another proxy use that to access blocked website. Here's an example screen showing how to change the settings:
Also Read: How to Reduce Receiving Spam Mails in Your Inbox?
5. Use Google Translate
Network admin or even the countries generally block sites they don't block Google translate. So to access open blocked sites try using Google Translate. All you need to do is enter blocked websites URL in Google Translate > select another language that you know.
Google translate will give you a link for the translated version of the website. You can use it to access blocked sites. So what are you waiting for try Google Translator today and access blocked sites.
Note: This method is helpful only when you know the translated language.
6. Use Extensions to Bypass Blocked Sites
If you are trying to access sites like – Facebook, YouTube, that are dynamic in nature try using extensions.
Extensions like ProxMate, Hola are worth giving a try. These extensions can be used to access blocked websites on Chrome and other browsers. In addition to this, UltraSurf is another extension that can be used to access blocked sites using an encrypted proxy network.
7. Recast URL
When a particular website is hosted on VPN and it does not have a verified SSL, simply replace www.url.com or http://www.url.com with https://www.url.com  This change might help you access the blocked site. Also, you might get a security warning, click Proceed Anyway if you really want to access the blocked site. This method isn't sure-shot but it proves to be handy sometimes.
8. Replace DNS Server
Some Internet Service Provider (ISP) use their own DNS to block websites. To access such a site, you need to use public DNS and bypass the restriction. Google Public DNS can be used for this purpose.
Under your DNS configuration what you need to do replace DNS server settings with Google's Public  DNS IP address as your DNS server.
IPv4
IPv6
2001:4860:4860: :8889
2001:4860:4860: :8844
This will help you access open blocked sites.
9. Use Wayback Machine
Wayback Machine is an online service used to archive websites from the day they were started. It saved several versions of a website that can be used to access the older version of the website. Using this method, you can access only the blocked sites, not social networking websites.
10. Use site's RSS Feed
RSS readers help in getting fresh website content and reading it. To access the content of a blocked site grab the RSS feed of the blocked website add it to your reader. If the website doesn't have a feed you can use online services to create the feed. RSS readers are making a comeback due to the increase in fake news on social platforms. You can use one like Feedly and get all the content delivered from your trusted sources.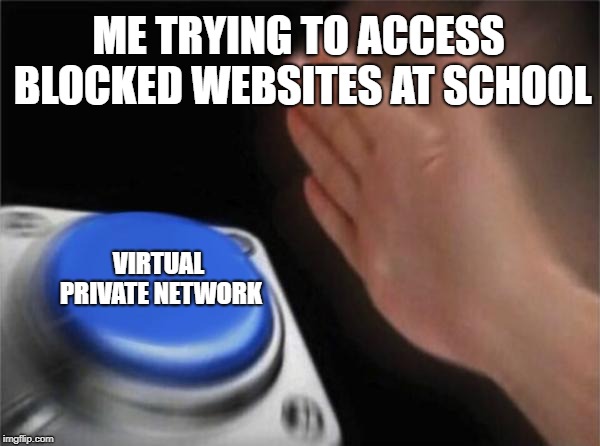 11. Use Web Browser like TOR
Another successful method that allows you to access a blocked website is a TOR browser.
TOR browser can act as a bypass tool that allows browsing the web anonymously. This browser provides dual benefits – it not only lets you open blocked website but will also let you get rid of any surveillance.
To use TOR you need to download and install the browser. Once installed click Connect to start connected with TOR network, now try to access the blocked website. Apart from this, you can even try using Opera browser with the deadly combination on VPN. This will help you access blocked sites. NordVPN uses Onion technology that adds an extra layer of protection.
Must Read: How To Protect Your Small Business From Cyber Threats?
12. Use HTML to PDF converter
HTML to PDF converter like SodaPDF provides free online service to directly download a web page on your computer without even accessing it.  Visit the site and enter the desired URL to convert HTML to PDF. There are some services that need your URL and they simply mail the unblocked webpage. Using this method you can read the site content and access the blocked sites.
Using the above handy ways you can easily and quickly access blocked websites. There are certain conditions you need to keep in mind while using the ways. The best way that will help you open blocked sites is VPN.
If you have any other suggestions besides the one we discussed please share with us using the comment section.