If you think since you are Mac users, you're immune to online threats then you are mistaken. Recent Zombieloa attack shows no longer mac machines are under the radar.
An increase in the number of cyber-attacks is one of the reasons responsible for hundreds of VPNs floating in the market. Where all these VPNs claim to be the best Mac VPN in safeguarding online identity, choosing the right one is a big job.
Hence, here we have compiled a list of the best Mac VPN that you can trust and use to protect online traces and add an extra layer of security to your online browsing. For users who value their privacy, who want to access blocked data these VPNs will come handy. Moreover, unlike a few VPNs, the listed VPNs do not leak your IP address or compromise your privacy.
What is a VPN?
VPN stands for Virtual Private Network that is used to encrypt the device's internet traffic and redirect it via an intermediary server to a location of your choice.
The VPN apps for mac listed below can unlock geo-blocked websites, securing public Wi-Fi, bypassing censorship, and more.
What makes VPNs important for Mac?
Undeniably Mac machines are less susceptible to malware as compared to Windows, but they too are at risk when it comes to online threats and Cybersecurity like:
Spying by government agencies and threat actors.
Malware attacks that change, redirect, modify internet connection.
Geographically blocked content like videos that can be viewed in certain countries.
Location tracking by websites and apps.
In the above-mentioned cases, Virtual Private Network plays an important role and helps bypass these obstacles.
Now that we know what a VPN is, how important VPNs are for Mac, let's dive and learn about the best VPN client for Mac.
Those who want a quick summary here's a quick bite.
If you want to learn details keep reading.
NordVPN: This one is our top pick for Mac VPNs. NordVPN most secure VPN has a large server network for faster routing and it helps to unblock sites like Netflix and other streaming services. In addition to this NordVPN offers zero logs and strong security.
ExpressVPN: Although placed at the second position this amazing VPN beats others because of its amazing security features, speed, geo unblocking and more. Moreover, it offers 30 days money-back guarantee.
CyberGhost: Beginner-friendly VPN for Mac that will help to keep your connection private even when unblocking Netflix.
IPVanish: Torrent-friendly one of the best VPN for Mac offers strong security and speed. It is very popular among Kodi users.
PrivateVPN: This is a lesser-known option, yet it has made its place in the list of best VPN clients for Mac due to its extraordinary speed, security, unblocking streaming services feature and a lot more.
Why these are considered as best VPNs for Mac?
While we were looking for the Mac VPN server, we came across with multiple best VPNs for Mac. But only a few were able to pass our criteria like:
Compatible with the latest Mac operating systems i.e. Mojave, High Sierra, and El Capitan.
Strong encryption and no-log policy.
Speed, faster connectivity, vast server network, and no data caps.
Unblocking geo-locked content that includes video streaming services.
How to choose the best VPN for Mac?
With hundreds of VPN available in the market finding the best, reliable, most secure VPN, and mac friendly VPN isn't easy. You can find a VPN that offers pre-configured client but that alone is not enough. Therefore, a VPN that offers strong security, no logs, encryption, and an easy to understand privacy policy, speed is the one that can be considered as the best VPN for Mac.
Our guide on the best VPN clients for Mac has VPNs that fulfill all these criteria.
Further, you can also check out our guide on the best VPN for travelers.
The Best Mac VPN 2023
Unlike Windows, there aren't many choices for Mac users when it comes to VPN. Therefore, the task becomes difficult and we need to choose the ones that are worth spending time and money.
VPNs with speed, unlocking features, security, and privacy, are the best VPN services that are worth trying.
Here we enlist all such VPNs that you can use on your Mac and secure your online browsing data.
1. NordVPN
Easy to use and most secure VPN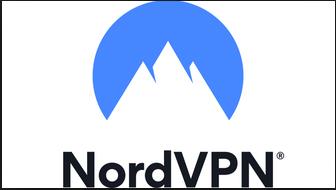 When it comes to NordVPN there's no one like it. With 5400+ servers, 60+ server locations, double data encryption, and more NordVPN tops the list of best Mac VPNs 2023.
NordVPN most secure VPN is available for mostly all the OS including Mac, iOS, Windows. It's simple to use interface makes things simple and advantageous for novice users. But this doesn't mean Mac users don't get many options. NordVPN provides 2 versions to its users:
IVEv2 for App store clients
OpenVPN for Mac can be downloaded directly from NordVPN homepage.
A Mac user can manually set up and use OpenVPN without installing any of the clients. This VPN is worth giving a try.
Features:
Encrypts data twice for better protection
Good speed and better performance.
Easy to use interface.
Vast servers.
Mac apps work seamlessly
Capable of unblocking most geo-blocked sites and video streaming services.
24/7 live chat support
Further, NordVPN best VPN service offers a free 7-day trial. If you want, you can purchase from any of the packages available at the NordVPN site.
2. ExpressVPN
One of the best performer VPNs for Mac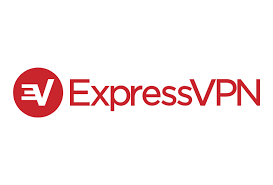 ExpressVPN is one of the strong contenders among the best VPN for Mac 2023. With 3000+ number of servers, 160 server locations, 30,000 IP addresses, and up to 3 devices support it holds the second position. This makes ExpressVPN Mac a smart choice for anyone looking for a solution to unblock sites and streaming services.
This best VPN service is intuitive and user-friendly. Further its one-click option to connect and advanced options are an add on. For example, if you connect to the Internet on Mac via wired connection you can set up a wireless hotspot for the local device.
Express VPN by default uses 256-bit encryption over OpenVPN UDP. It even provides a great iOS app and browser extension for Safari.
Features:
It offers a slew of smart features.
Great speed and good performance levels.
Supports Torrents.
Fully compatible with macOS.
Express VPN for Mac offers great download speed.
Streams HD video seamlessly.
Easy to use.
The only drawback of Express VPN – one of the best VPN for Mac is, it does not offer a trial version. Although it does have 30 days money-back guarantee.
3. CyberGhost
Hide your digital footprints effortlessly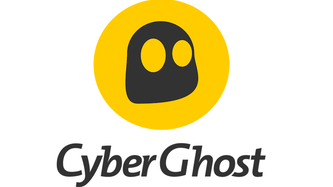 Enjoy your privacy on your own terms with CyberGhost. It is the smart VPN for Mac with more than 3,600 servers from across 60 countries, no bar on torrents, live chat support and a lot more.
CyberGhost VPN for Mac guarantees no log, strong encryption, and a kill switch to handle security breaches. The little added extra that makes CyberGhost stand out of the crowd is the capability of allowing you to connect to most video streaming services like Netflix, Hulu, YouTube, and others. Further, CyberGhost also blocks ads, trackers and malicious websites.
Not only this with CyberGhost best VPN service for Mac you can hide your digital footprints, get complete privacy, transparency report, live customer support and more.
Features:
Strong encryption.
No log policy.
Wi-fi protection.
Secure transaction and conversation.
Global servers.
Access blocked or restricted content.
Blocks ads, malicious content, online tracking.
CyberGhost VPN for Mac offers 24 hours trial version with a 45-day money-back guarantee.
4. IPVanish
Excellent and reliable VPN for Mac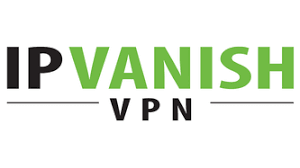 IP Vanish with 1300+ servers, 60+ server locations, 40000+ IP addresses, and maximum devices support 10 holds 4th position. This Mac VPN lets you surf the web without a trace. It makes the Internet connection secures by removing the middleman. IP Vanish understands when you connect with public Wi-Fi you put your personal information at risk. Hence it encrypts your data and keeps it out of reach of hackers. A nifty design of this Mac app makes it's easy to use VPN on Mac.
Moreover, IP Vanish best VPN service supports protocols like OpenVPN, PPTP, and L2TP, allows you to access censored apps and websites.
Features:
Excellent performance.
Unblocks Netflix.
Split-tunneling function.
Words well with macOS/OSX.
Advanced security and privacy features.
10 simultaneous connections on multiple devices.
Unlimited server switching.
Unlimited P2P traffic.
Doesn't offer a cryptocurrency payment method.
Anonymous torrenting.
IPVanish offers a 7-day money-back guarantee but no trial version. However, you can choose from the three plans available to use this amazing VPN on Mac.
5. PrivateVPN
Protect everything unlock anything with this fastest-growing VPN.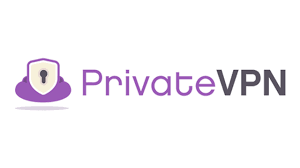 Stay private and enjoy browsing with PriavteVPN having 2,500+ servers, 50+ server locations, and 5 device supports.
PrivateVPN best VPN server for Mac offers strong encryption to protect data, personal information, speed, and privacy. Although it is in the 5th position still it is a good option to try. PrivateVPN uses 2048-bit encryption to secure connection and connect quickly with the servers
Features:
Affordable pricing.
Access blocked sites.
User-friendly app.
Super-easy to use.
Secure VPN.
This VPN tool doesn't offer any trial version. Instead, it has a 30-day money-back guarantee.
So, this was a comprehensive list of best VPN for Mac 2023. You can try using any of them all are best in their own. However, if you are still not satisfied and have a question like why to pay when you can get VPN services for Free?
Here are the answers.
Why Pay when we have free VPN available for macOS?
Certainly, who would like to pay for a thing that they can get for Free. But are these free VPNs worth trying? Do they do what they say?
We do not recommend using so-called "free" VPN for Mac services because of the following reasons:
Free VPNs are slow and have a download limit.
They have a cap for data transfer and offers only basic web browsing.
Free VPNs keep a log and have poor privacy practices.
Free VPN for Mac use outdated encryption
Sell and share your data with third parties.
Do not block ads.
Free VPNs often have malware attached and can infect your Mac.
Whereas, paid VPN can be trusted they have a strict privacy policy, good encryption method, and advanced security features.
The problem with free Mac VPNs
VPNs like GoVPN, Fresh VPN and others that claim to be a free VPN for Mac aren't what they claim. Instead of hiding your IP address they make it visible. In the name of a free trial version, they collect your data and share it with third parties. Have malware attached to them, data transfer caps and other restrictions.
Why Mac owners should use VPNs?
macOS, in general, are considered secure, but still, a number of Mac owners use VPNs due to the following reasons:
Enhance privacy – Mac's security and privacy is limited to data stored on it. Once you are online it is no longer that secure. If you are connected to a public Wi-Fi a hacker can easily snoop on your online activity. This puts your data at risk but if you use a VPN this can be avoided.
Accessing geo-blocked content – When you want to access a site that is blocked in your location VPNs are helpful. Using a VPN, you can connect to a country's server that allows accessing that site and can enjoy the site in your country even when it is blocked. This means you can watch videos streamed on Netflix, Hulu even when they are blocked in your country.
How to manually configure a VPN on a Mac
OpenVPN is a preferred VPN protocol, but Mac's don't come with in-built support for it. To configure an OpenVPN you'll need third-party software. This means you'll need to manually configure individual servers. Indeed, this a complex process and it can be avoided by using an app that comes pre-configured with all the OpenVPN servers. But if you do not prefer using third-party VPN software, then you can follow the steps below and manually configure a VPN.
Here, we will explain how you can set up two of the most popular VPN connections:
Built-in VPN support (L2TP)
Tunnelblick (OpenVPN)
How to set up an L2TP VPN connection on Mac?
L2TP is a VPN protocol that comes with in-built support on Macs. It offers a comparable speed and security to OpenVPN. To set up a VPN connection that uses L2TP protocol, the following information is required:
Note: You can get it from your VPN provider:
Username or email and password of your VPN.
VPN server addresses for each location you want to connect with.
VPN provider's certificate or secret code.
Once you have all this information follow the instructions below:
Head to Apple menu > System Preferences > Network icon
Create a new network interface by clicking + at the bottom left corner.
Choose VPN from Interface drop-down list.
Select L2TP over IPSec from VPN Type drop-down list.
Give a name to the VPN > click Create.
You'll now see VPN settings use the default configuration.
Type VPN server address in Server Address field.
Type your VPN account username > click Authentication Settings > enter VPN password.
Note: If you have shared secret details select Shared Secret. If using a certificate, select a Certificate.
Click Apply to save changes.
The VPN is not set up, connect to it by heading to Apple menu > System Preferences > Network icon. Select the VPN connection in Network box > click Connect.
How to set up a VPN with Tunnelblick on Mac
Tunnelblick VPN client for Mac works well with the OpenVPN protocol. To configure it you'll need an OpenVPN configuration file for each server location.  You can download Tunnelblick from here. Once downloaded, install it and follow the steps below to setup Tunnelblick
Launch Tunnelblick > click "I have configuration files" button.
Head to the location where .ovpn files are downloaded.
Double-click them and install them.
Once installed, click Tunnelblick icon > select Connect
Enter VPN username and password.
Once a connection is established you will receive a notification.
Using these simple steps, you can manually configure a VPN on Mac. Hope you liked this guide and found it helpful. If there is anything that we missed do let us know.
Follow us: