Table of Contents
There's not many of us that haven't battled with adware in some form or another, at one or more points in our online lives. We all recognize adware for its ability to drive us insane, slow our computers down to crawling pace and generally destroy our ability to enjoy the Internet. But what's in it for the cyber-villain?
To understand how malware distributors, use adware to make millions online, it is important to understand the basic concepts of online advertising.
Vendors and webmasters that want to advertise their product are normally charged in one of three ways: –
1. Pay-Per-Click (PPC) – In this form of advertising, merchants are charged an amount whenever someone clicks on their ad. This method was popularized by Google's AdWords program that charges an advertiser anything between a few cents to a few dollars every time their ad is clicked.
2. Commission Basis – In this form of advertising, the advert is displayed for free, but the referring site picks up a commission every time a sale is made on the merchant's website.
3. Cost-Per-Mille (CPM) – In this form of advertising, the merchant pays money for every thousand visitors that view their ads. In this form of advertising, it is all about the numbers: getting hundreds of thousands of people to just look at the site.
Also Read : 3 Reasons Why Cyber Criminals Love Social Networking Sites
It is in the last advertising model that adware distributors use to leverage the profits made from infecting PCs with unwanted adware. If you've ever thought "who the heck clicks these ads anyway" as you close down another pop-up window, you've already missed the point: The distributor has already earned themselves a couple of cents by showing you the ad.
Another sneaky way that adware developers show you ads every day is by changing your homepage to a similar, but commercially supported alternative. Let's just say that you have Google as your homepage. Your PC is infected with adware. Suddenly your homepage changes… It is still a Google search page, but this time a group of ads runs down the side of the page. Because you can still do what you want to do (i.e. search the web), you put up with the ads. Of course, each and every time you bring up your homepage, the adware developer is rubbing their hands with glee, watching the advertising revenue tumble in.
Although most online companies that connect people that want to advertise with webmasters with advertising space are well aware of adware and this type of scam, there are still other less reputable companies quite willing to pay for adware-displayed commercials for their product.
In short, although the adware game has changed over the years, it still remains a real threat and it provides incentives for malware developers to keep creating more and more sophisticated adware programs intended to infect as many unsuspecting PCs as possible.
For protection against adware while surfing online on Chrome, Firefox or Opera, use StopAll Ads extension. It's free and blocks all unwanted video ads and pop-ups, tracking and any hidden malware. You can also enable relevant ads by selecting "Acceptable Ads" option in the extension. Again, StopAll Ads works on social media channels.
However, if you want extensive protection for your system, install a good antimalware program. Systweak's Advanced System Protector for Windows and Systweak Anti-Malware for Mac are two complete system security solutions that offer ace protection against any kind of malware threats.
Advanced System Protector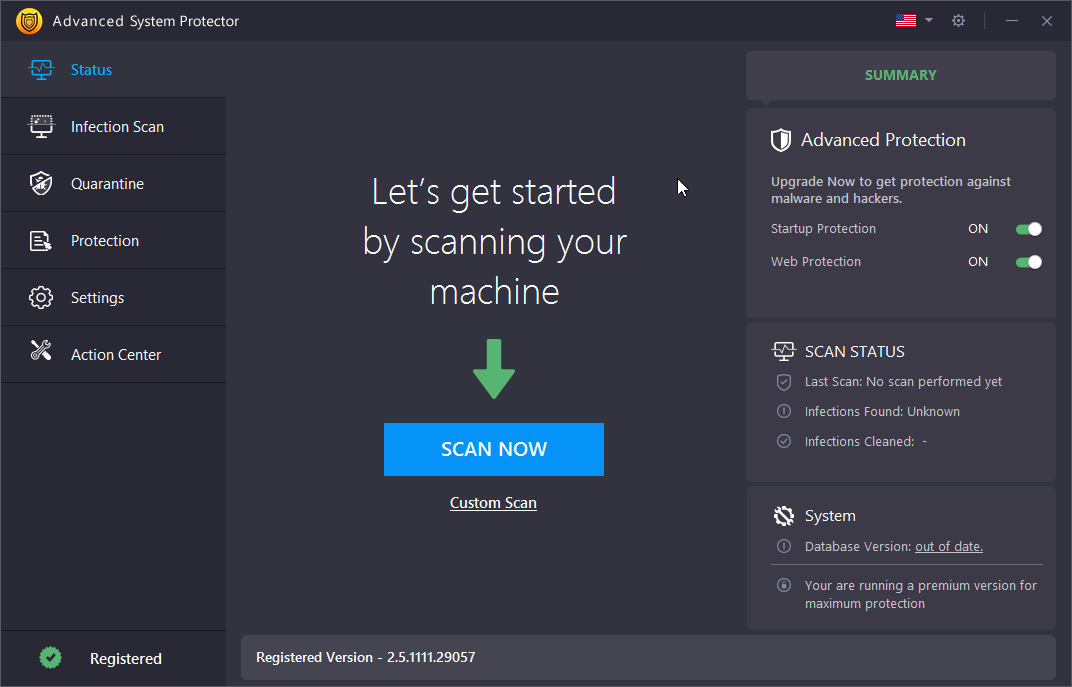 Advanced System Protector is an advanced security software designed to detect and delete malicious programs from PCs.
Shields your PC against adware, spyware, phishing attacks and other malware
Is fast and offers multiple scan modes such as Quick Scan, Deep Scan and Custom Scan according to your requirements
Click on the button below to install Advanced System Protector.
Systweak Anti-Malware
Systweak Anti-Malware shields your Mac computer against adware, spyware, trojan and other malware programs. It ensures complete safety from malicious threats.
What Systweak Anti-Malware Does?
Scans for Malware Threats with one-click
Scans Startup Items and detects vulnerabilities if any
Scans browser plugins and acts if any suspicious browser add-ons or plugins are found
Click on the button below to install Systweak Anti-Malware.