We open our email inboxes and find them stuffed with tons and tons of promotional emails asking you (almost nagging you) to buy their stuff. Why did that happen? Because you probably gave away your email address at an unfamiliar shopping website. The deal was just so tempting, and the website too didn't look that intrusive, But, poor you!  Little did you know that your inbox would be swarmed with promotional emails
A temp email could be your savior, the protector of your identity (and your inbox). So you must be wondering "can I have my temp email" by any means?
Are Temp Emails Safe?
In most cases, temp emails are safe as you are not providing any information. Here's a word of caution – if you create a temp email ID, it could be safe provided you are not expecting some critical or confidential information as a receiver. Also, you should try to keep the access of these temp email IDs.
Which Are The Best Websites Where You Can Create Temporary Emails?
Here are some of the best temp email services that you can use to create fake email IDs most of which last for minutes
1. 10 Minute Mail

Don't want to give your real email-id to a website that's asking you to log in? You don't need to, says who? 10-minute email does. It provides you with a secure, anonymous, free and absolutely disposable email address. The website destroys your temporary email address and emails in 10 minutes
So no more spams coming your way!
2. FakeMailGenerator

Maybe not in minutes, but in a day your temporary email address is all gone! This means whosoever tries to send emails on your temporary email address will receive a message of rejection.
Even though you have the luxury of creating a disposable email address, the website absolutely gives you no right to send spam messages. So if you have any desires of doing that, go somewhere else instead.
Here's a slight downside that you shouldn't overlook, if anyone has your temporary email address, he or she can access your mail. So, it's advisable that you log in only on websites that don't send any critical information to you at least for 24 hours.
3. E4ward

Every service brings something new to the table and so does E4ward. E4Ward as the name suggests, forwards all the mails to your primary emails. In that case, after your disposable email address is gone, you still have the mails intact.
E4ward has 2 variants – free and premium. As a free user you can have only one temp email id but if you are a premium user, you can enjoy multiple temp email IDs.
4. Guerrilla Mail

It takes a considerable amount of time to set up a normal email ID but not when you are setting up a temp mail login with Guerrilla Mail. It's all done and dusted for you here. Here you have a mailbox like an interface but with no hassles of signup or making and remembering passwords. All that is required to set up a temp mail login is clicking on WTF button. Once you click on the WTF button, things again are at your whim, you can change the fields (or choose not to).  Each temp mail that drops in your inbox stays there for at least an hour
Now, you must keep in mind that if someone has access to your temporary email ID, that person can access your emails too.
5. Temp Mail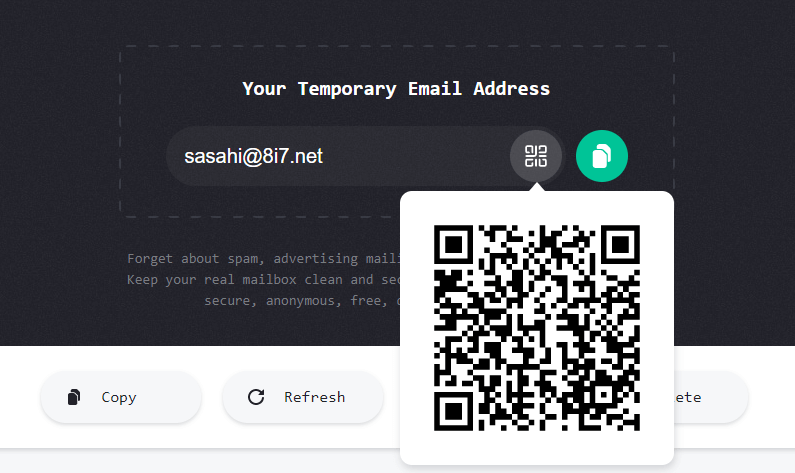 Registering on a website with a regular email ID can reveal a lot about you. Also, your mail ID does not get deleted from the website's contact address for a long time. Now, here is a temporary email address creating service that lets you create disposable email addresses and even lets you download attachments too. The temp email service is available for both Android and iOS as an application too.
Here is a fun part, if wish to open the website on your Android browser, you needn't spend time typing the entire URL. All you need to do is generate a QR code with the help of a QR code generator app.
Download for Android      Download for iOS
Website Link – Get Set Temp Mail
6. Trash mail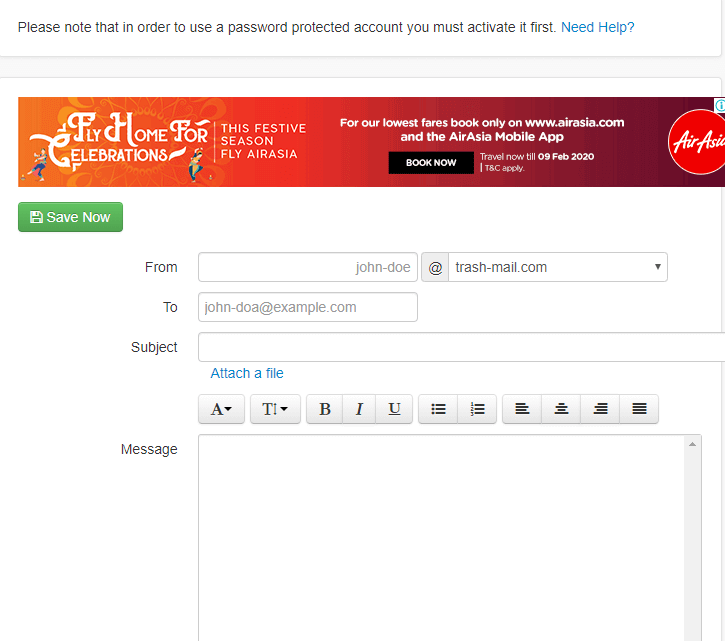 Trash mail stands apart from other temp email creating services in a way that to send temp mail using this platform (i) You can either choose to have a password protection or (ii) Not choose to have a password protection. The latter lets you use temp emails as conventional emails. These emails are protected with a password.
7. Mailinator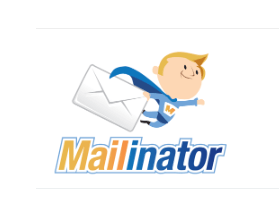 As a free temp mail provider Mailinator provides temporary and free inboxes that don't require you to sign up. When you upgrade Mailinator to premium, you can access your emails via API and Web. You could also apply rules to route messages and read, receive unlimited emails per day. You won't be able to forward or send emails. It deletes the mail received after a few hours
Final Words
Did you find the above list of disposable email creators useful or are there are other platforms that you use to create disposable email addresses? If yes, do mention them in the comments section below and stay tuned to Tweak Library for more fun and engaging tech related content.
Follow Us: