Table of Contents
If you have recently switched to Mac and are looking for word processing software, alternatives to Microsoft Office on Mac? This guide will help you to find the best open office alternatives on Mac.
Microsoft Office longtime leader in productivity apps is liked by both Mac and Windows users. But sometimes due to performance, cost, dislike of Microsoft products or desire to try another tool user look for alternatives to Microsoft Office. Therefore, for those users who look for Microsoft alternatives for Mac. Here we enlist best free MS Office software alternatives for Mac users.
MS Office is a renowned name in the category of Best productivity apps compatible with both Mac and Windows platform. However, as efficient their products sound for high performance and other benefits, sometimes Mac users face hassle in using it. Therefore, they look for Microsoft alternatives for Mac. Hence, here we enlist best free Word Processor alternatives for Mac users.
Best Free Office Alternatives for Mac Users: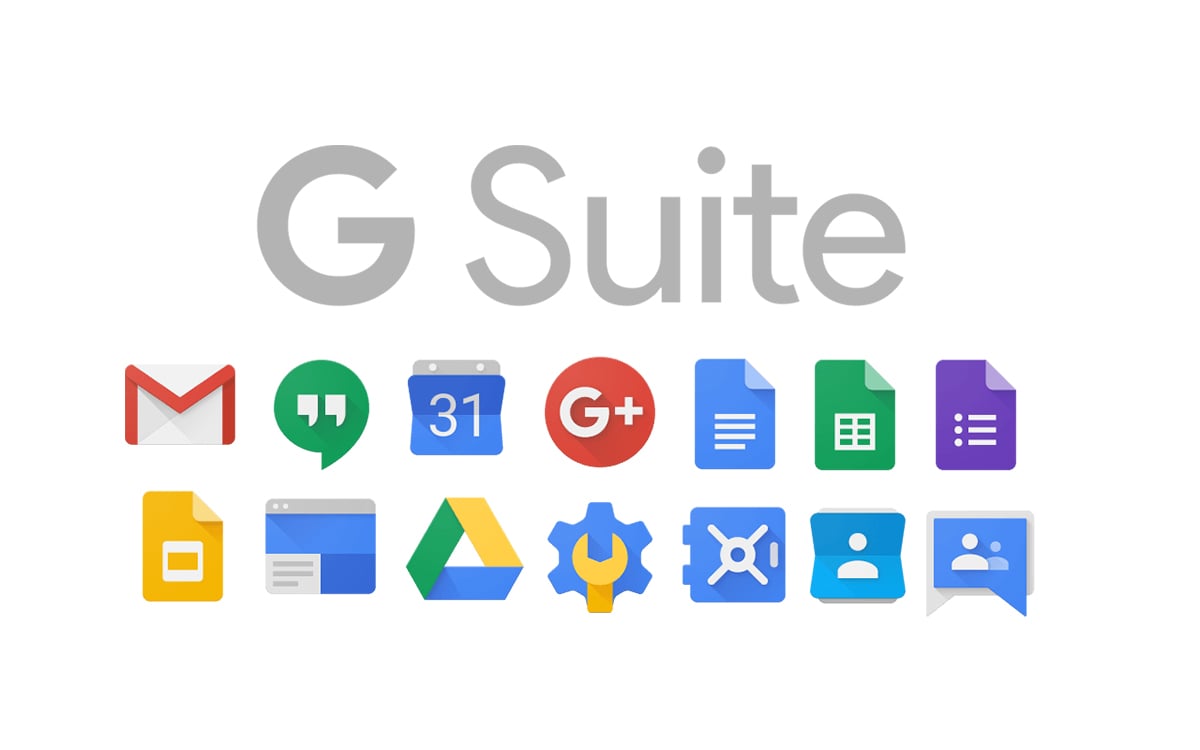 If you have finally decided to let go of Microsoft Office. GSuite is your best bet. This one is the most widely used alternative of Microsoft office and word processing software. It provides Mac users with Google Sheets, Docs and Slides, three alternatives to Microsoft Excel, Word Processor, and PowerPoint. However, if you are looking for an alternative for Outlook then the only alternative you've is Gmail and OneNote for Mac users.
What makes Google's Suite best? 
Its integration with Google account is what makes it stand apart from other alternatives for MS Office. If you have a Gmail account, that most of us have you'll be able to access Google Doc, Excel sheet and PowerPoint presentation. Simply click on the file received via Gmail to access either Word document, Excel sheet or PowerPoint presentation.
Also Read: Unable to upload files on Google Drive? Here're The Fixes
Moreover, you'll be able to access your word file, excel sheet, and presentation on the go. Plus, you can import and export Microsoft Office files. In certain ways, Google's Doc that you get to use in GSuite is better than Microsoft Word. Google Doc offers research built-in tools, extensive gallery, templates and more. Not only this Google Suite is free office software to use, and you get 15GB of storage. The only drawback is, there's no desktop app, Google Docs, Sheets, PowerPoint all are online, and you can share them with anyone on the go to boost work productivity.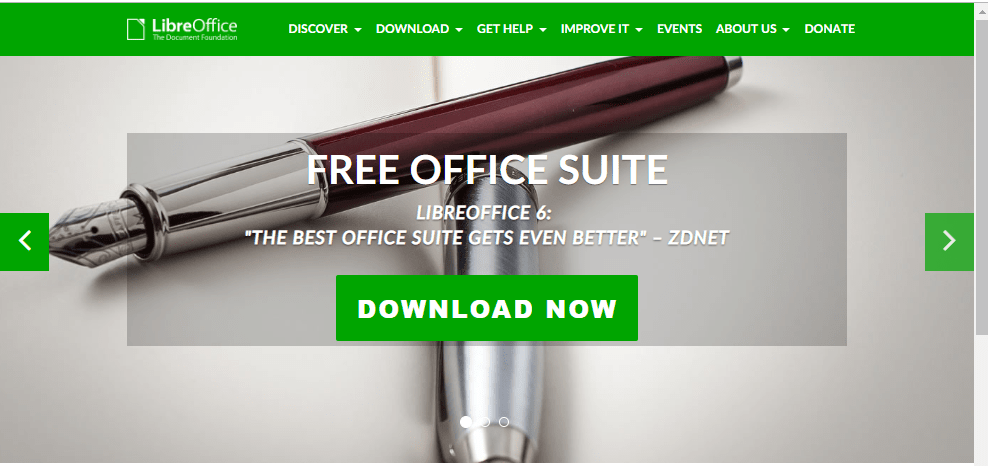 Another best open source alternative to Microsoft suite is LibreOffice. This tool is the best alternative for MS Office and is used by millions around the globe. Unlike Google's Suite, LibreOffice comes with offline desktop apps. It's easy to use interface boosts productivity and gives users maximum control over data and content. Moreover, LibreOffice allows users to sync files using OneDrive, Google Drive for ease of sharing, editing, and file import exports. This free Word Processor tool helps the user to make the best use of LibreOffice tool without missing MS office on Mac.
LibreOffice successor of Open Office offers extensions to add extra features like templates to documents.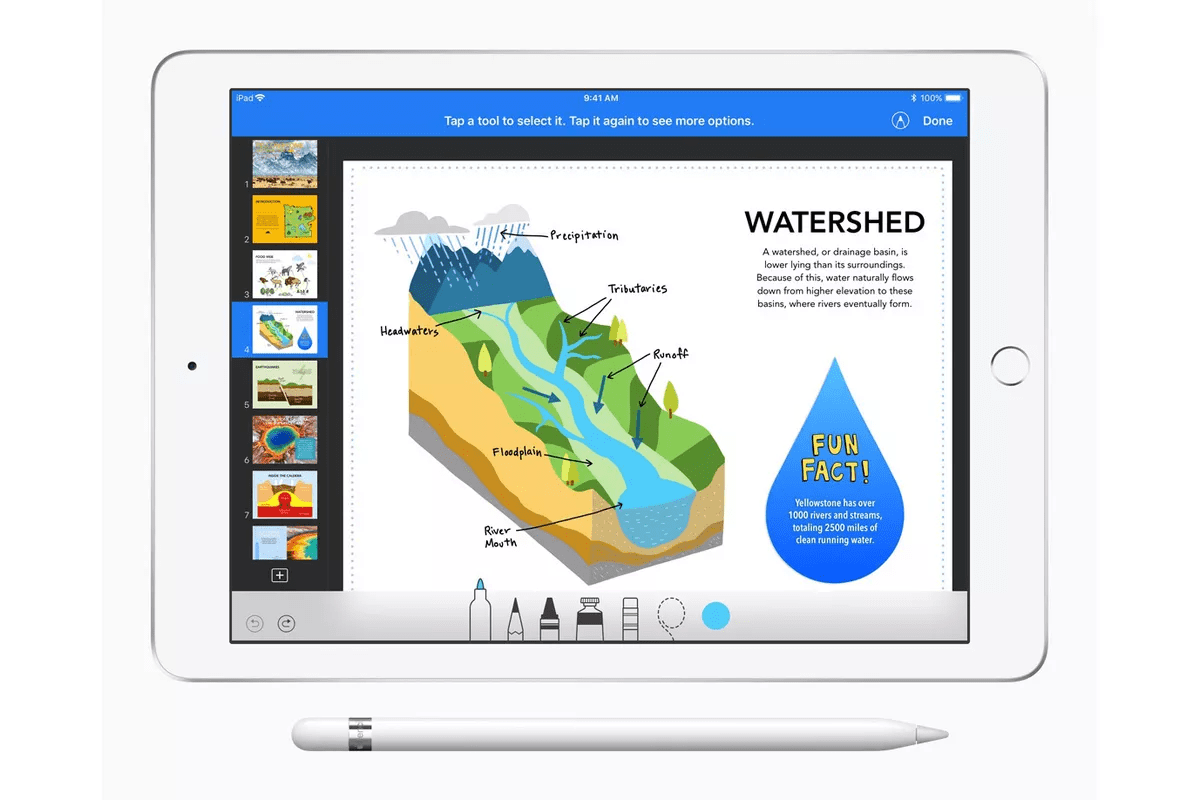 Apple's in-house Microsoft Office alternative is iWork Suit. It consists of Pages, Numbers, and Keynote to help you create a document, spreadsheet or presentation.
iWork is free office software and can be downloaded from the App Store. This free Word Processor software is a lightweight alternative of MS Office for Mac users, that can be installed locally. In addition to this, you can use iWork's cloud version on other platforms too.
An ultimate alternative of MS Office, word processing software for Mac users. This free Word Processor, office suite is an integrated solution for Microsoft Word, Excel, PDF and PowerPoint. Used by more than 86 million users Polaris Office is popular among businesses like Amazon and Samsung.
Polaris Office allows you to edit different file formats like PPT, HWP, DOCX, and others. All files created on this tool can be accessed from anywhere, plus the data is secured by AWS (Amazon Web Services). The only drawback of this tool is ads that you encounter while using the free office software version of Polaris Office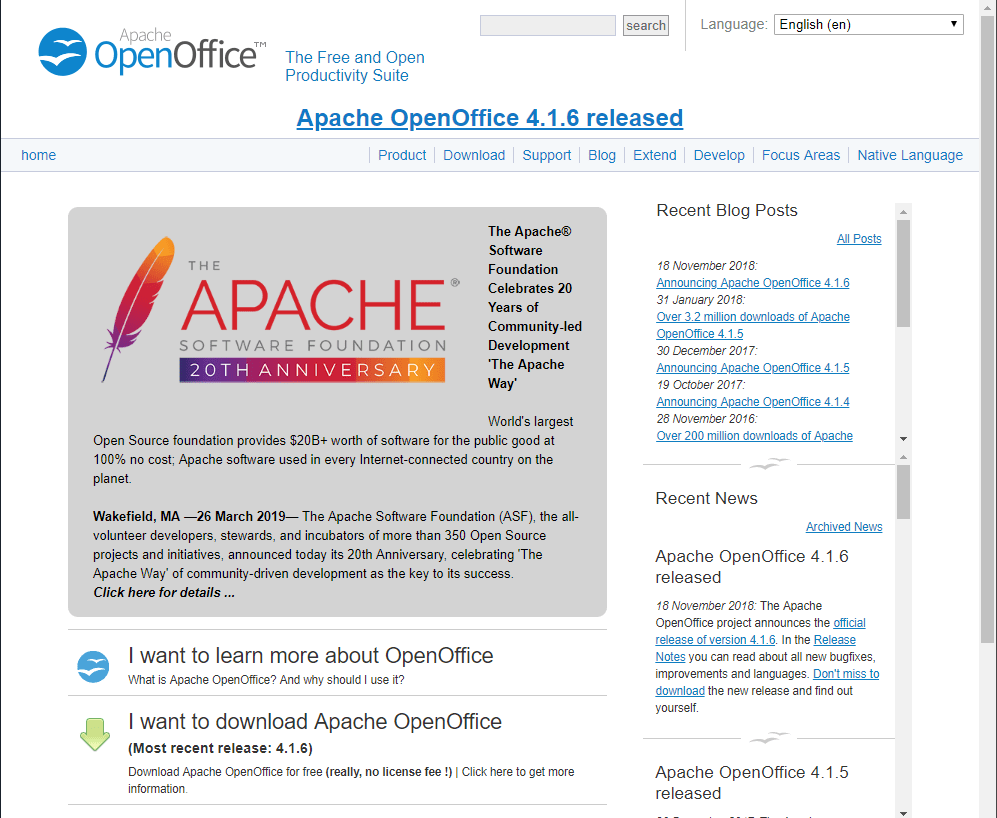 Apache Open Office is an open-source and reliable word processing software and Microsoft office alternative for Mac users. It is probably the most similar tool to Microsoft Office. Open Office resembles LibreOffice as it too uses Open Document Format (ODF). Moreover, it comes with a word processor, spreadsheet maker, and presentation designer. Plus, Apache Open Office includes vector graphics editor, formula editor, database manager and other. Also, it is the first software package to use OASIS OpenDocument Format as the native file format.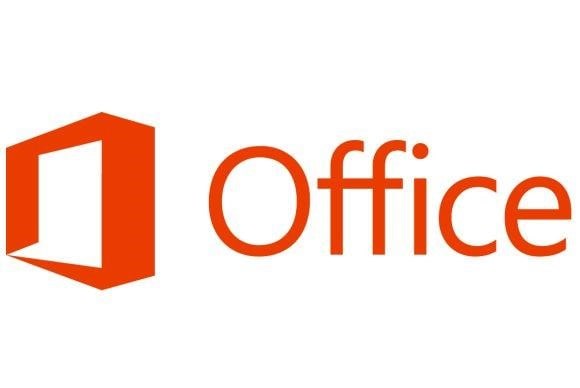 When nothing works, head to Office.com. This free Word Processor online tool offered by Microsoft provides access to Microsoft Office services that works in any browser and is free office software for Mac users.

However, the features provided in this word processing tool are limited but all basic features like document editing, spreadsheet formulas, are all available. Once accustomed to this tool you'll forget that you are using an alternative of Microsoft Office on Mac.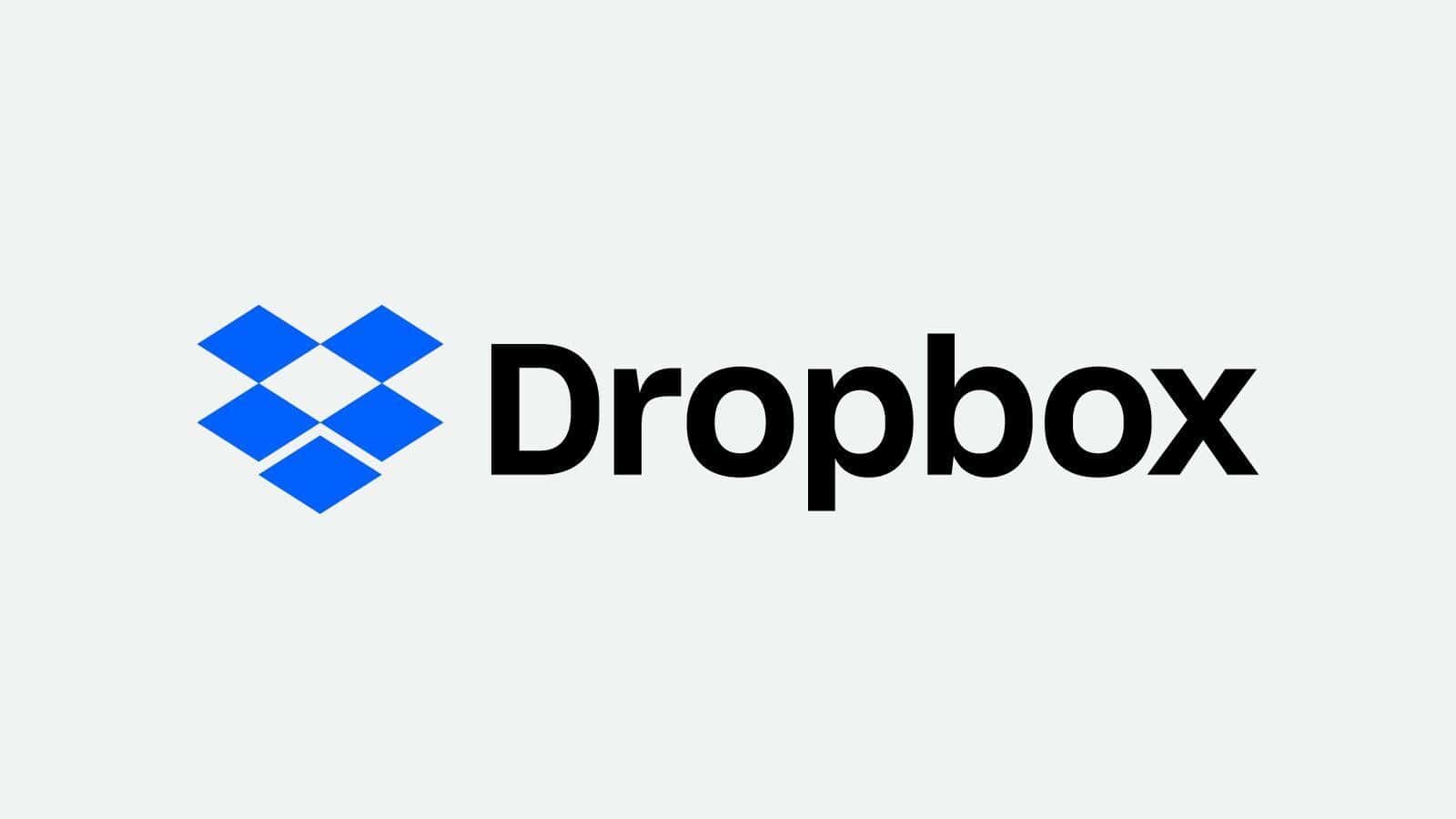 Dropbox's partnership with Microsoft is what makes it an easy to use the tool and the best alternative to word processing software and Microsoft Office. Any Word, Excel, or PowerPoint document shared on Dropbox can easily be accessed if you have a Microsoft account. It is a free Word Processor tool.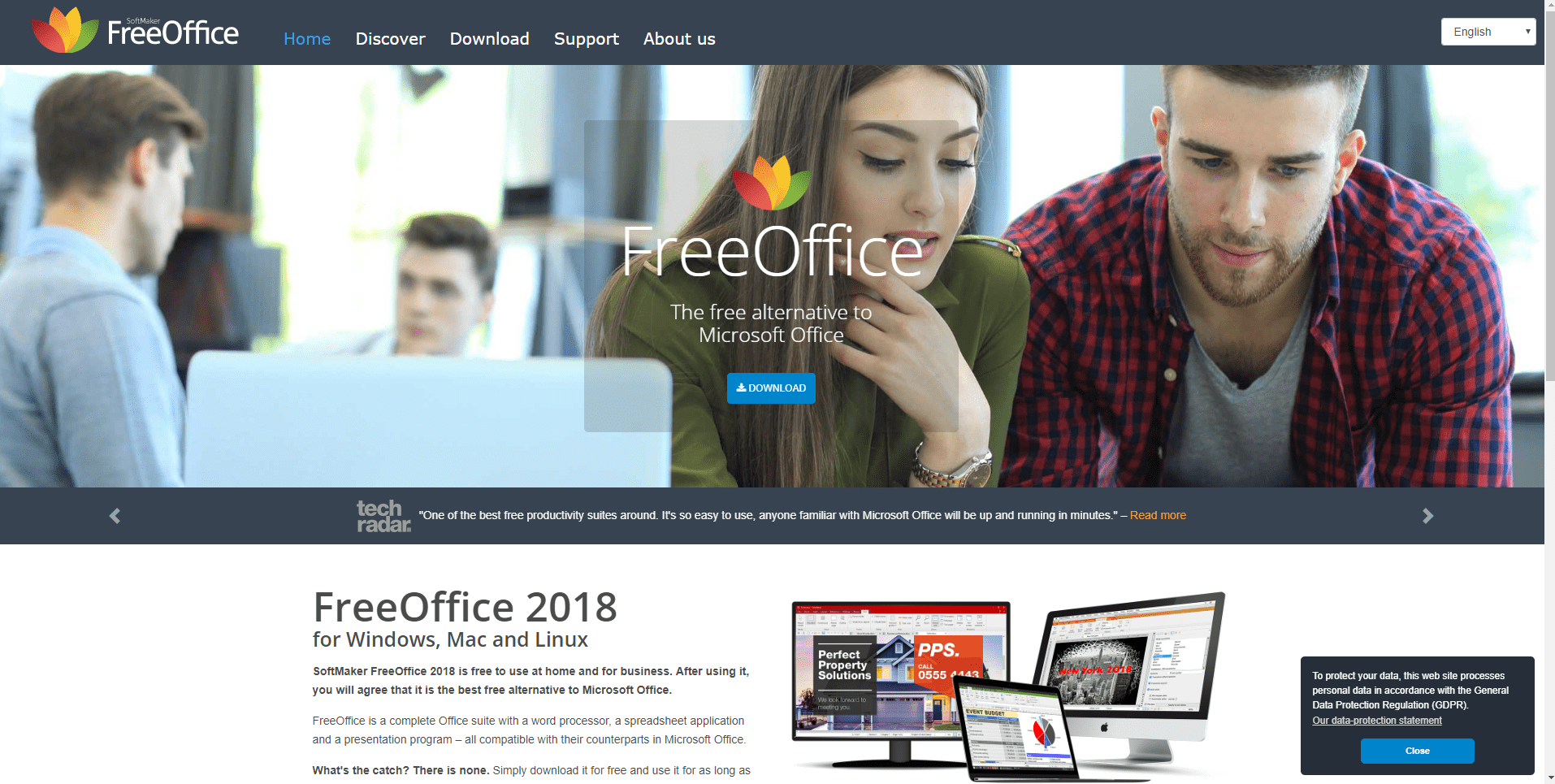 A complete Office suite provided by SoftMaker is one of the best alternatives to Microsoft Office for Mac users. This tool comes with a word processor, worksheet application and presentation program. To download the tool, you need to first provide your email address. Then only you'll receive the key to register the FreeOffice software.

FreeOffice software gives you the option to select the interface that you would want to us. The suite is very much like Microsoft Office and it is the flagship product of SoftMaker.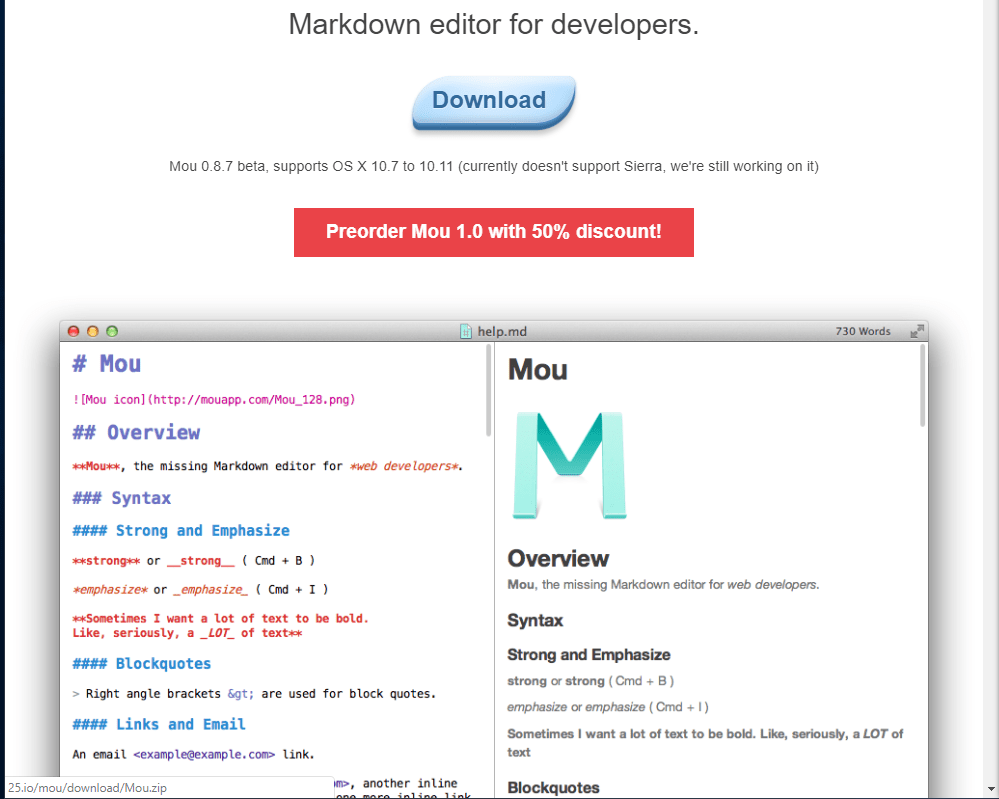 A tool like HTML that works wonders when you are looking for an easy and best alternative to MS Office. This tool offers 25 writing options along with multiple editing options. In addition to this, you can also create PDF files using Embrace Markdown.
What's your pick?
Do let us which Microsoft Office alternative you used and would recommend to your friends and our readers to use on Mac. Leave your suggestions, comments and let us why did you choose any of the above mentioned free Word Processor tools.