Telling your device 'Alexa, Play Summer in November by SiR' and then waiting for it to play the song? No response? Aaarghhh! Alexa won't connect to Wi-Fi again. I know this could be so annoying. One time I was cooking in the kitchen and blabbering loudly 'Alexa, Turn the living room lights off', and nothing happened. Oh dear, it was so frustrating to wash my hands loaded with dough and complete the task that Alexa was supposed to do for me.
Anyway, I understood that connections were blocked due to distance and interference, which I corrected later. Similarly, there could be the same problem at your end or even if there is any other, I will help you with a compiled guide here.
Also Read: How Google Assistant is Better Than Apple Siri & Alexa
Fix: Alexa Won't Connect To Wi-Fi
1. Restart The Router As Well As Echo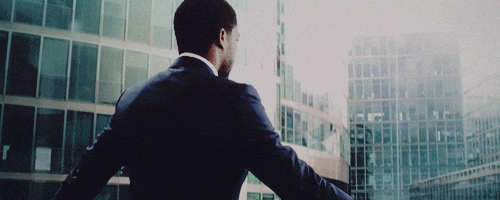 Yes, you need to restart the router if your internet connection is slow or Alexa can't connect to the internet. It's a small but universal fix to try as many of the technical glitches solve when you shut down the router and restart again after 1-2 minutes. Similarly, try restarting Echo or Alexa enabled devices, and you can be hopeful of setting up the connection between the two once again.
Also Read: Comparison: Apple HomePod Vs Google Home Vs Amazon Echo
2. If Wi-Fi Password Entered Is Correct?
If your Wi-Fi password has been recently changed and you have not updated the same password for your Echo, it's time to update it. For this, open Alexa app > go to the Echo device settings >  tap on Change beside Wi-Fi Network. Now follow the prompts on the screen and update your Wi-Fi password.
In case you want to recheck, try using the same Wi-Fi on another device. Enter the same password you are using for an Alexa enabled device and see if the connection is done rightly or not.
3. Move The Device Closer To Router Or Remove The Blockages
As the Wi-Fi signals travel long distances, their quality falls off. You might think that Alexa won't connect to Wi-Fi, but in reality, the weak signals are the reason behind. Remember that concrete walls or wooden-packed doors restrict the connection and act as a potential barrier between device and signals.
In this case, you can either expand the reach of the Wi-Fi signal by creating a mesh network (interlocked routers for increasing network coverage) or move the Alexa enabled device near to the router. At the same time, turn down any other interferences like FM radio for some time.
4. Update Alexa App
Too many connection issues or Wi-Fi connecting-disconnecting by itself? Check if your Alexa app needs to get updated. Once updated, you will be able to clear out all the bugs, technical interruptions and most importantly, the problem of Alexa not connecting to the internet.
5. Delete All The Pre-Saved Passwords On Amazon
Since we are asking you to run your Wi-Fi setup once again over the Alexa app, it needs to be started with clearing your passwords on Amazon website. It is because Amazon is capable of remembering all your passwords for the ease of switching between various devices. To dive through this process:
Go to Amazon website > Click your name and select Manage your Content and Devices.
Now go to Preferences from the top bar and go to Saved Wi-Fi Passwords.
Beside 'All Devices', hit the Delete button and all your saved Wi-Fi passwords would be removed.
After this, you can set up your passwords once again.
6. Re-check Wi-Fi Frequency Band
Won't Alexa connect to Wi-Fi or fluctuate itself very often? You can go through your router settings and check if Wi-Fi frequency bands (2.4GHz or 5GHz) are defined here or not. As Alexa enabled devices are meant to connect both the bands, you can try switching between these for connection.
7. Reset Alexa Device To Factory Settings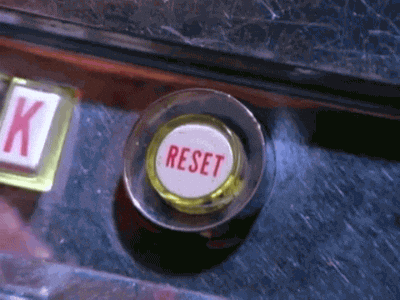 In case, all the above-mentioned methods to fix the situation when Alexa can't connect to the internet doesn't work, resetting the device is the last resort option.
To reset First Generation Echo: Bring a thin pin or a paperclip to press the button at the bottom of the device. The Echo dot turns orange and then blue. Now release the button and light will turn off and automatically turn on.
To reset Second Generation Echo: Press and hold Volume down button along with the Microphone off button simultaneously. The light ring turns orange and then blue after a few seconds.
To reset Third Generation Echo: Locate the Action button and press it for approximately 25-30 seconds. The ring light will turn orange and finally turns off. Please wait for some time as the light will turn blue in some time and once changes itself to orange color. Now you are ready to set it up once again.
Connection Stable!
As I told you earlier as well, my Alexa won't connect to Wi-Fi until I brought them closer and removed the interruptions in between. That's why I am so sure that one of the methods above will work for you too. Now which of them suits you, write us down in the comment section below.
Next Read:
How To Make Phone Calls Using Alexa
Best Alexa Skills for your Amazon Echo Speaker