With summer vacations approaching, tension among parents are on the rise as to find activities for their children during the holidays. The trend of physical activities is on a decline with more and more kids using the smart devices connected to the internet. This brings a genuine concern related to the type of content which the kids can access. YouTube may boast of the largest video content library online but not all content is monitored. And it takes days before irrelevant content is reported and then deleted. With that as an issue, most people search for alternatives where appropriate content is hosted by a team and there is no risk of our children viewing irrelevant videos.
A monotonous activity will soon bore your children out. Apart from watching videos, playing online games and reading interesting articles not only help your kids pass the time but also induce school related knowledge into their subconscious. For that very reason, I have compiled a list of trusted websites which can be surfed by children in our absence.
Games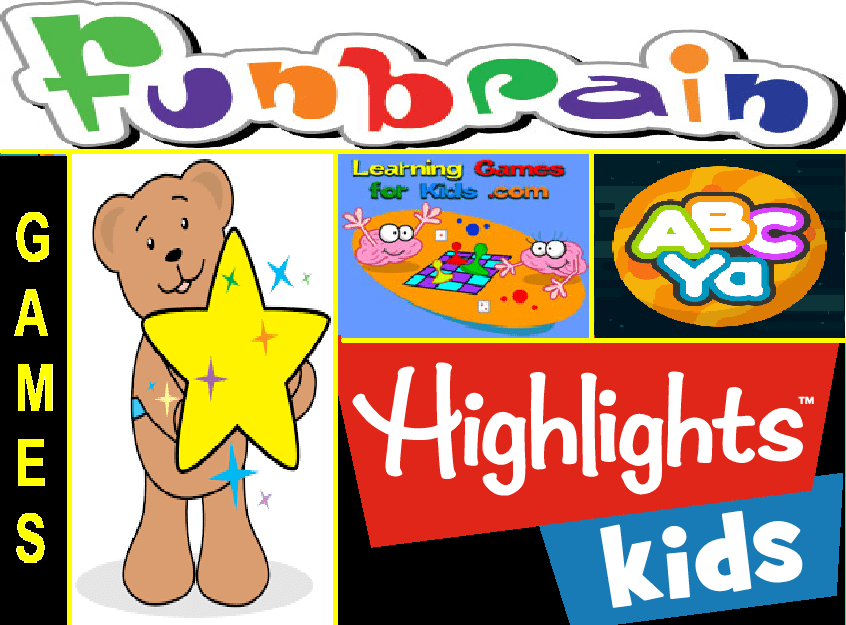 With books, games and videos sorted by grade, 1st till 8th, Funbrain has a vast collection of stuff for kids that will help exercise their mind. Though it has a variety of stuff, but the extensive collection of games is what this website is popular for. The games not only entertain but induce knowledge and facilitate learning for all age groups.
This website focuses only on one aspect i.e. Games. The games are well organised by school years and even includes games for pre-kindergarten. The games are also sorted into various categories like Grammar, Puzzles, Number and Shape patterns. The games not only help in curriculum learning but also develop computer skills.
Starfall established itself with the sole purpose of helping children to understand their syllabus properly. It includes interactive games covering topics such as language, arts and mathematics from Preschool to third grade. The content is such designed that it encourages children to be motivated and confident. It also has a tie-up with many schools who use the program to educate children.
The project initiated as a magazine for kids and later developed into a website with a ton of games, activities and experiments. It features kids stuff not easily found on other websites like tongue twisters, jokes and podcasts. The website content follows the 'learn with fun' principle.
As the name suggests, this website features games which focuses to induce education through games. The games are developed on almost all subjects like science, social studies, geography, spelling, vocabulary and many more. The interface is very easy to use. Click on a game and start playing.
Educational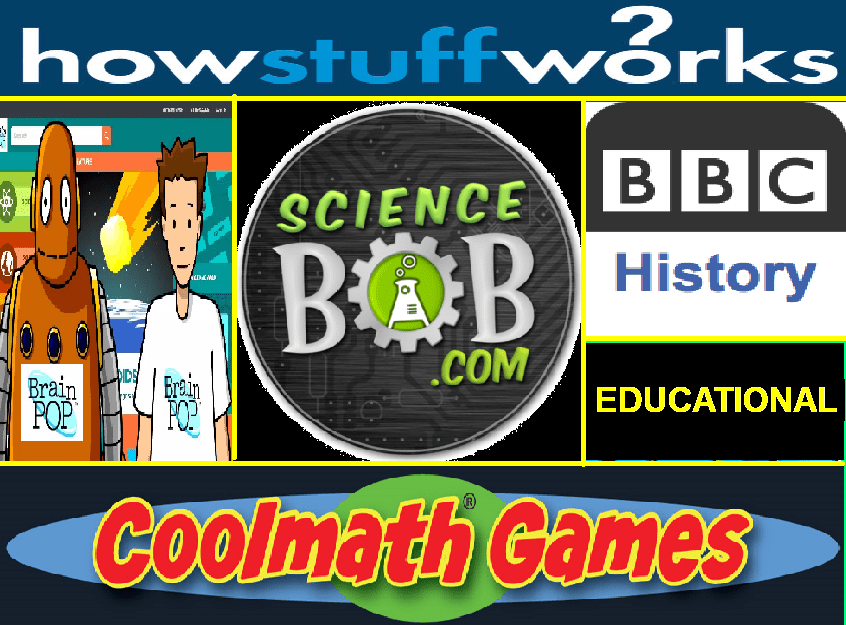 The name gives it all but does sound contradictory. How can Maths be cool? The website has focused to implement mathematical principles into short games and animations. It also features puzzles and quizzes inclined to remove the fear of the subject of numbers. With the games sorted into categories like strategy, skill, numbers, logic and trivia, your child will not feel bored (and scared) but will develop mental toughness.
For all the inquisitive kids out there, this is the best website you can use to quench your thirst for knowledge. It includes articles about countless topics including the ones you never thought about. The articles posted comprise of illustrations and images, written in simple and plain English, making it easy for anyone to understand.
This website hosts a library related to science which includes experiments, science fair ideas, Q&A and research. The content is available in the form of articles and videos. The Experiments have detailed steps of how to conduct the experiment with a summary of the reason as to why the experiment works. It is a perfect stop for all you ever wanted to do with science.
With a tagline "A Universe of learning", this website features tons of content in the form of articles, quizzes and videos. Though it is not completely free and requires registration, yet it features tons of free stuff that can be easily accessed. Brain POP uses a different website for children from Kindergarten to Grade 3 by the name of Brain POP Junior.
History, being one of the most dreaded subjects after maths can become interesting after all. We can be sure of the authenticity of the information as this website is one of the offshoots of the original BBC website. It features many articles about different timelines of world history. The website is well designed keeping in mind about the nature of the audience.
Also Read: Best Games To Play With Your Kids On Your PlayStation 4
Videos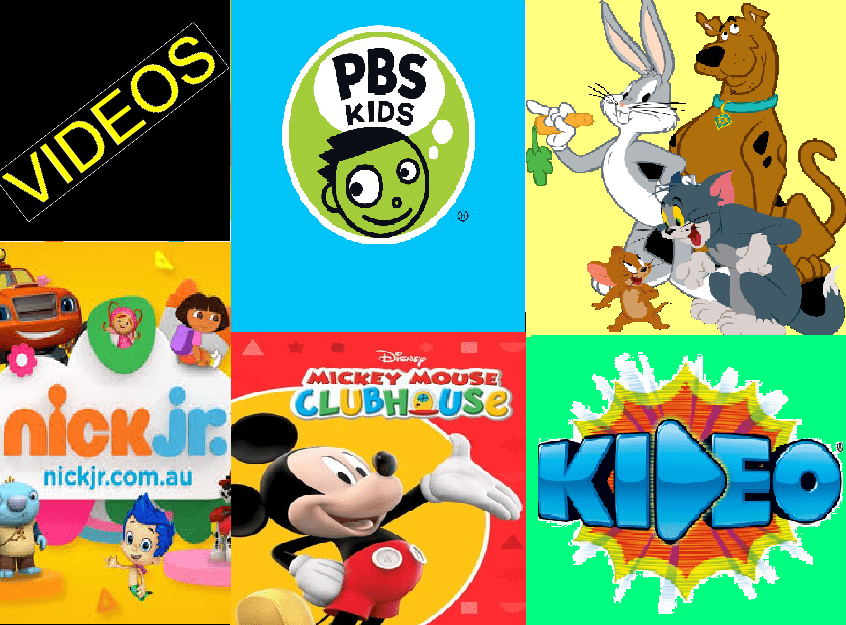 Based on the Kids channel by the same name, this website contains shows of the famous cartoon characters like Dora, Paw Patrol, Monster Machines and Blaze. It also features games designed on the same characters. Although it does not feature all the episodes, but it has enough content to entertain children who sometimes get addicted to a particular cartoon character, especially when it is not being telecast on TV at a particular given time.
One of the best online portals to visit for classic cartoons, this site is popular not only with children but adults also who can get nostalgic, viewing the cartoons dating back to their childhood. The massive collection includes episodes from all-time favourites namely, Tom & Jerry, Looney Tunes, Scooby Doo, and Batman among others. Warner Bros has also provided a games and comics section where users can play games and read comics related to their favourite characters. The Flintstone comics are a must read.
Kideo is a YouTube Channel that host videos featuring Blippi and the Toy Scouts unboxing toys and reviewing them. The channel also features videos of children activities like craft, drawing and painting. With more than half a million subscribers, this site is a must visit especially if you want to those exclusive toys.
This website is a treat for all the Disney fans out there. One can view short episodes of your favourite characters like Mickey Mouse, Chip N Dale, Duck tales, Elena and many more. It also has a few games developed on famous characters including The Lion King. The site is also interlinked with other Disney's websites like Disney Junior, Disney XD, Radio Disney and others. It boasts of a vast interesting content which is also very addictive and will keep you absorbed for many hours.
Dedicated to Children with easy navigation, PBS Kids helps kids to view famous cartoon characters like Curious George, Elmo and Sesame Street along with teaching them concepts to help them familiarize their syllabus. It also features games and various activities like sorting, counting and sing-along songs. The site also has a massive collection of printable material for your child's educational improvement.
Must Read: Best Parental Control Apps
All-in-one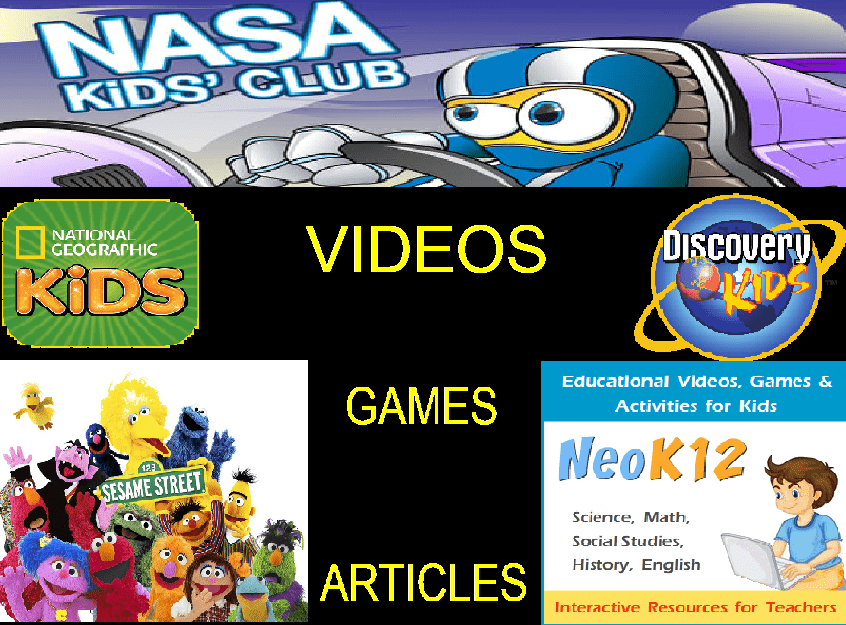 As the name suggests, NASA's website provides information about its space programs and missions. It features real images taken by astronauts, videos and podcasts. Visitors can also download apps, e-books and ringtones. As NASA has designed this page especially for kids, it is very easy to navigate and requires a few clicks. It is a perfect website with ample of updated knowledge about our earth and beyond.
It is a website with all you wanted to know about nature. With focus on animals and birds, the information is available in the form of videos, games and articles. It consists of many interesting articles like weird facts, dinosaurs and others with eye-catching titles. Children love to see the animals and learn facts about them. It also displays images about rare and prehistoric animals. The content has been simplified from the original TV channel to suit children. It can be described as one of the best ways to learn about our planet with an interactive world map.
A compendium of educational videos and games teaching younger children about the alphabet, colours, numbers, rhymes and more. The unique Art section helps children to paint on screen and take a print out of     the coloured image. The interactive site is quite simple to navigate and appealing to kids and parents alike.
NeoK12 also contains educational videos and games. The interface is very simple and could do with a revamp. However, the content is sorted under various categories of subjects of the school curriculum. Physical Science, Earth, Human Body, English and Maths are a few among them. When you click on a particular topic, it takes you to a new page with all the games and videos listed under that topic. Some of the topics also contain actives and presentation aids along with games and videos.
It is the discovery channel revamped for kids online. Games, activities, puzzles and quizzes make children learn about our world without the feeling that they are studying something.
"All work and no play make Jack a dull boy", so goes an old proverb which implies that children tend to be bored off if they study their lessons only. But parents today have other concerns due to high competition in the academic world. To overcome this, these websites offer educational videos and games designed in an enjoyable way. As they are safe to browse, parents need not monitor constantly and be assured that the kids will be protected from undesirable content.