More than half the population on Earth uses Android. It owes its popularity to many things – ease of accessibility and functionality. However, even after being a fast operating system, issues are bound to happen. There could possibly be times when you might just not be well equipped to deal with an issue. That is when inherent diagnostic ways such as the safe mode on Android can come handy.
Let's say your phone, was working quite swiftly until one point when you installed a graphic intensive game from an unknown source and then the performance of your device just went down. You tried everything from head to toe, nothing seemed to work.
In situations like these, one way is to get rid of all the junk that's making your device heavy.
While safe mode on Android could be your bet to tackle the issue, you can also try apps that make it easy for you to get rid of junk out of your smartphone in no time at all.
How to Get Rid of Junk in Android Using Apps?
Smart Phone Cleaner is a magnificent app that can help you analyze all kinds of files on your device and clean all the unnecessary cache and junk. You can also schedule the cleaning of your phone and timely stop background processes, thereby freeing your RAM and boosting your device's performance.
Click Here To Download Smart Phone Cleaner
Safe Mode, A Special and Powerful mode on Android
Another great way of dealing with issues is to turn on safe mode in your Android phone.
Click here to know the Best Android Hacks – No Rooting Required
This can prove to be quite medicinal, read on to know why?
1. First, What is Safe mode on Android ?
Third party apps like calendars, widgets, heavily skinned launchers and other such apps can slow your Android phone down or worse, they could become a major cause of why your Android phone may be crashing down abruptly. Safe mode on Android prevents any third party apps from popping up on your screen as soon as you turn your smartphone on.
When you boot your Android device in safe mode, your device will only run default apps. It will not run any third-party apps such as any highly intensive widgets that could be crashing your device.
Note: While it does prevent your device from running slow or crashing down, it should not be treated as the final solution.
Having said that, Android safe mode can be considered as a mode using which you can get a clear picture of the issues pertaining to the software of your device that are making your device slow or causing any other issues which can't be tracked when your device is running under normal circumstances.    
2. How to Turn Safe Mode On in Android ?
The process of turning on the safe mode on Android may differ from one device model to another. Here's a probable way you can turn on the safe mode –
1. Long press the power button.
2. From the options that pop up on your screen and which prompt you to either "Power off", "Restart" device or choose "Airplane Mode", long press "Power off".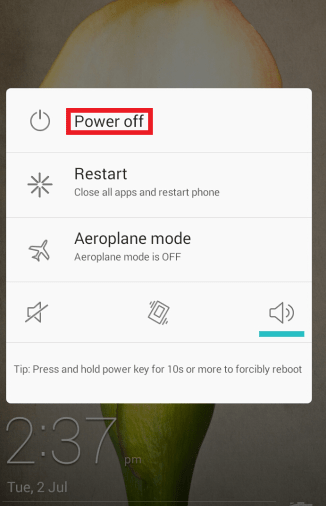 3. You will now be prompted to "Reboot to safe mode" and you'll also see a message as mentioned in the screenshot below. Click "OK".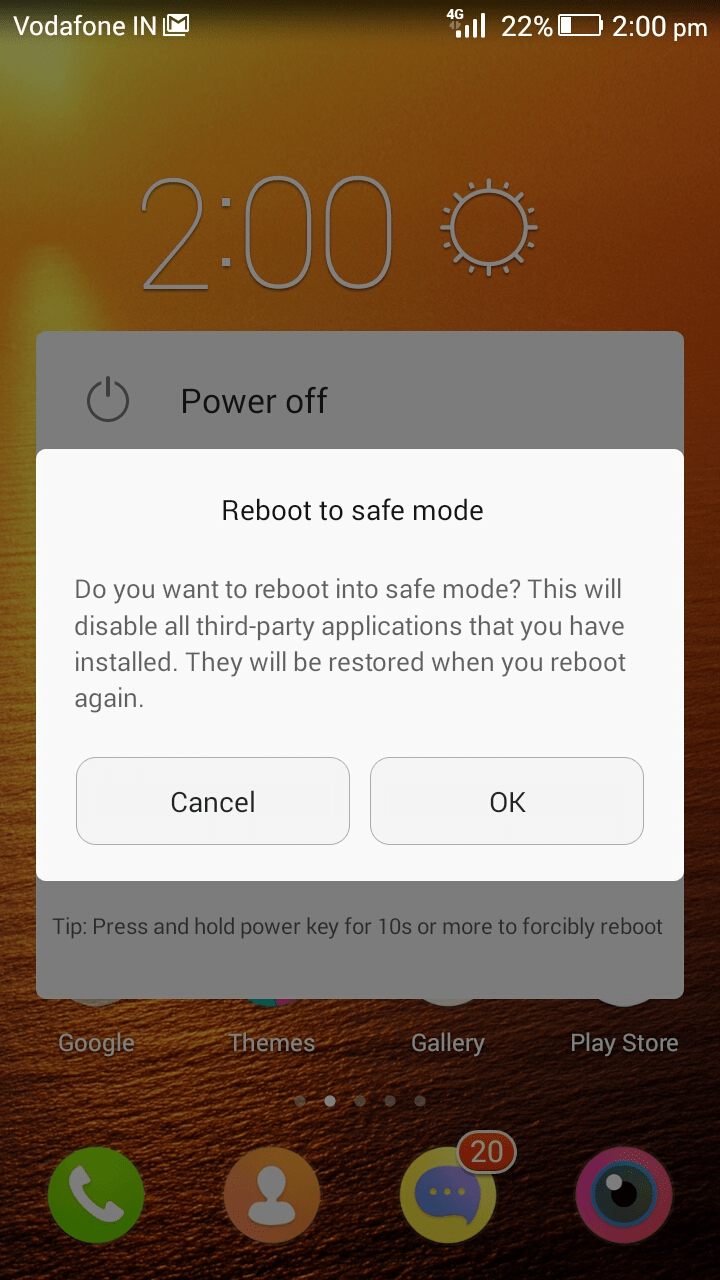 3. What Can be Done In Safe Mode?
As mentioned earlier, Safe mode makes it easy for you to zoom into problematic apps and uninstall them one by one. You can also test your apps to check if they are running smoothly or not. You can particularly uninstall those apps that automatically pop up when you boot your device such as calendars, clocks and other widgets.
You may also have a look at the recently installed apps. This can be useful if you have very recently started to observe issues.
4. How to Turn Off Safe mode on Android?
After you are sure that the safe mode has worked out the magic for you and that now your phone will work smoothly, you may exit this special mode on Android.
To get out of the safe mode on Android follow the simple steps as mentioned below –
1. Long press the power button
2. Select "Restart"
That's it, the device will now run in normal mode.
To Conclude
Safe mode is a special mode on Android that might not just help fix small issues like testing faulty operations or helping detect faulty apps, it can even detect grave problems like why there's unusual loss of battery or why the call button is not functioning.
In case you are still facing issues, it may be time to perform a factory reset or contact your phone's manufacturer.
Subscribe to our YouTube channel to stay updated with tech related information