Table of Contents
Don't want to miss a deal this Prime Day Sale? Use the tips explained in the guide.
Stay on top of live Prime deals on Amazon during July 15th and 16th.
Amazon Prime Day sale is almost here. So what are you waiting for? Start making your shopping list and strategy to get the most from this 48-hour sale.  Amazon Prime Day sale is your chance to get the newest AirPods, Amazon Kindle, wireless headphones and more.
During the 2 days, sale Amazon will put tens and thousands of branded products so get ready to get the most from it.
At Tweak Library we keep a close watch on all Amazon Prime Day deals. So stay connected, bookmark this page and get information about the latest deals. We will make sure that you do not miss anything.
To get a Prime Day deal you need to have an Amazon Prime subscription. Hence make sure you have one or subscribe one before the sale begins.
Smart shopping tips to help you grab the best deals.
How to get alerts on Prime Day deal?
As there's no specific time when the deals will take place. Therefore, it is best to identify the items you wish to buy and watch for the deal.
Users using the Amazon shopping app can use the following steps:
Note: If you haven't installed the one you can do so from App Store and Play Store.
1. Once you have the app downloaded, sign in to your Amazon account.
2. Next, tap three horizontal lines in the left corner > Today's Deals.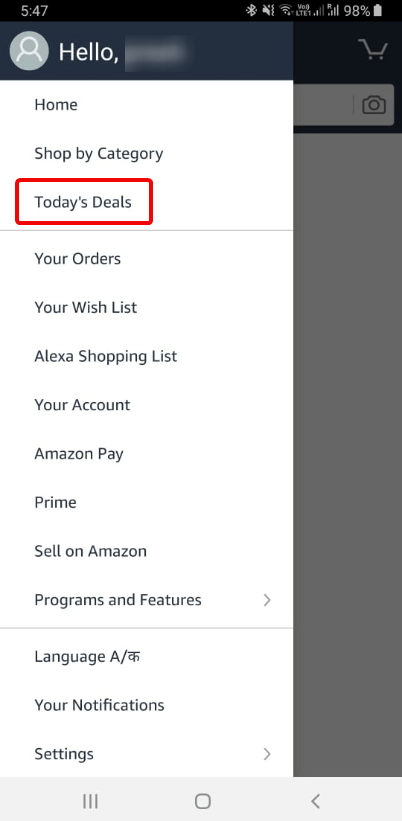 3. Here, tap the Upcoming tab and check out for all the upcoming deals.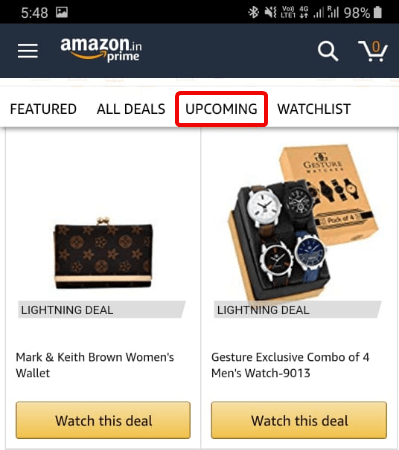 4. When you find an item that interests you, tap on Watch this deal.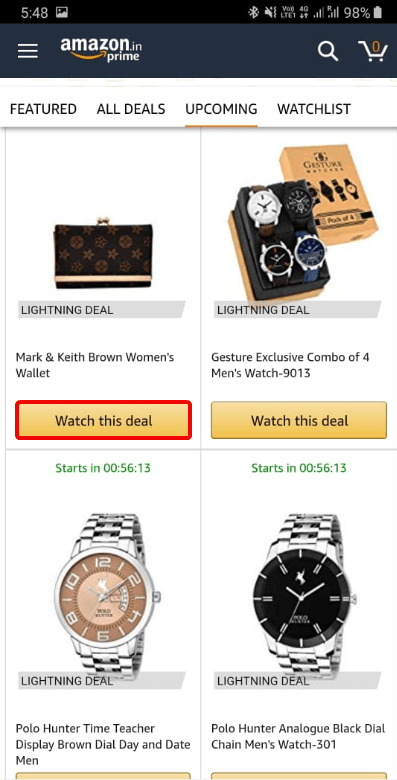 If this is your first time the app may ask you to allow notifications.
5. Next, tap on Watching tab to check the status of the items you are watching.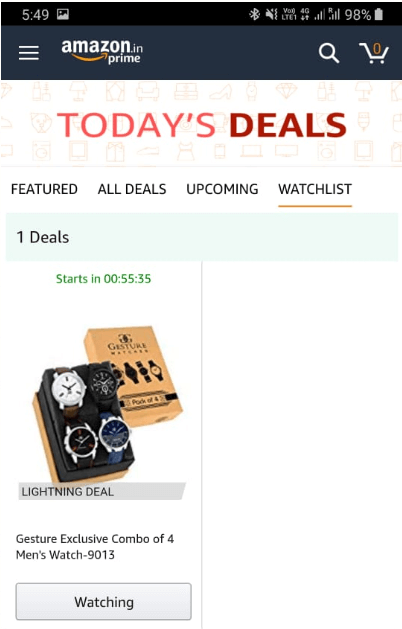 6. This will help you to add the item to your card in 1 click as the items are under your Watching tab.
Note: You can remove the item if you change your mind.
These steps will help you receive notifications when the deal goes live on Amazon Prime Day Sale.
When the deal goes live, the app will display a system notification alert and show the deal live on its home screen.
However, if you don't feel comfortable watching deals on the smartphone you can keep a tab of Amazon deals on your computer too.
To monitor Prime Day Deals on your computer follow the steps below:
Note:  You can also use Amazon Assistant browser extension for Chrome and Firefox to check out the deals.
Here's how to watch deals this Prime Day using Amazon Assistant browser extension.
1. Install the Amazon Assistant extension. This will add a button in your browser.
2. Once the deal goes live, you'll be able to see notifications of live deals. Click on it to view watched deals.
3. In addition to this, using Amazon browser extension, you can keep a check on other deals too.
Not only this, if you are headed to another site for a better price, the extension will alert you if Amazon offers a better deal. Isn't it great? With this, you'll never lose any deal and will get the items you want at the best price available.
In our opinion, using the Amazon shopping app to get a deal notification is easier than using the browser extension. We hope you enjoyed and loved the tips to stay ahead of everyone this Amazon Prime Day Sale. Stay tuned to get more such tips and to know more about the deals. Do like our Facebook page and if you like the tips consider sharing them. Also, leave us a comment, this will help us know what you think about the guide.