Imagine, your favorite movie is streaming on Netflix, but you are unable to watch it because there is no sound! What if some battleground game is gushing online and you wanted to play it passionately. However, helpless to play because there is no gunshot noise or no audio on your Windows 10.
If you are experiencing this problem, you are not all alone. Most of the time, when we update to the latest version of Windows 10, the most common problem we encounter is related to audio. 
Well, you don't need to be baffled because these audio issues are pretty easy to fix.  All you have to read this article, in which we have mentioned some simple troubleshooting steps to try on your own.
1. Start With Sound Settings
There may be a chance when we unintentionally mute sound and blame your computer system for not playing audio. Other possibilities could be, when you forgot to turn on Bluetooth speaker or headphone's toggle is turned off. If everything seems okay, then you have to check through Settings. 
Find the procedure below to follow the steps:
Go to Windows Settings (Press Windows and I together) > System > Sound.


Look at the option which says, "

Choose your output device

". Use the drop-down menu to choose the correct device. Don't forget to check the volume too. 

Try by checking the audio, whether it's working or not. If the issue is still there, read more.
Also Read: Fix Device Driver Issues In Windows 10
2. Update Your Sound Card Drivers
If you have tried your hands-on Windows Settings by choosing the correct output device but unable to resolve the Windows 10 sound problem, then try using updating the system's sound card drivers. Sometimes, there may be a poor interface between sound card and Windows 10. 
Hence find the steps below to ease this issue: 
Open

Device Manager

by typing in the search box.

A new window will appear with a list of programs icon.

Find

Sound, video and game controllers,

written below Software devices

.

If there is a sound chip inserted in your system, it will be shown there under the icon.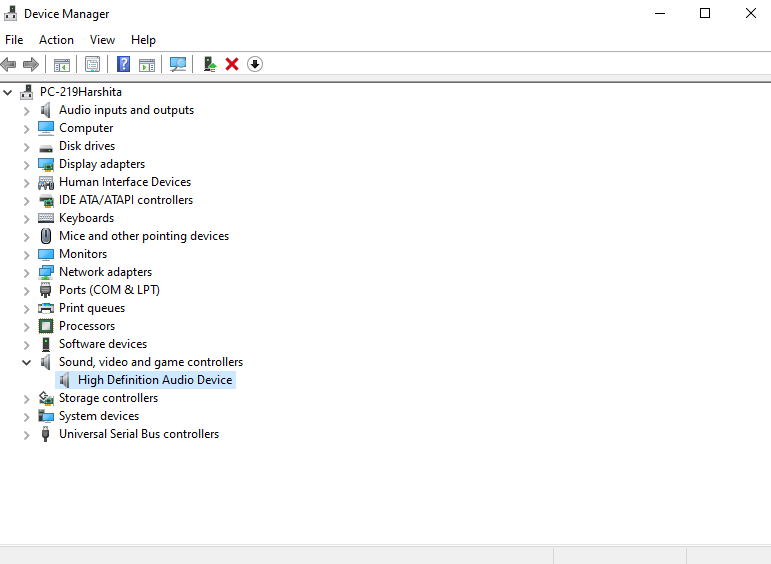 Choose a sound card and click the Driver tab and update the driver. The driver search will start automatically and download the driver.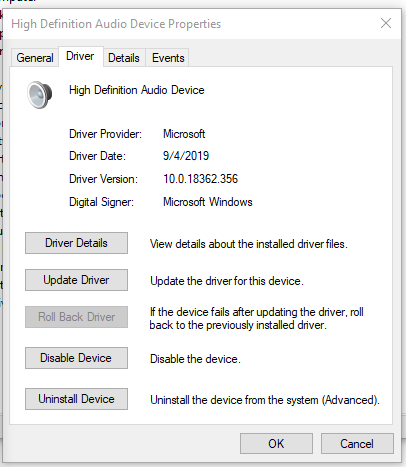 If still, Windows 10 sound is not working after experimenting with these above methods. It's like you are using the wrong audio driver. No problem, we have a perfect solution for this too. 
Sometimes what happens, if we are encountering hardware issue then there might be possibilities of an outdated driver. Moreover, it is so annoying by manually updating the drivers every time. 
But, we have the option of Advanced Driver Updater to keep the system drivers totally updated with a few clicks. 
To proceed with an automatic driver update, follow the steps below:
Download and install

Advanced Driver Updater. 
After launching the tool, a new screen will appear where all the information will be there including system information, driver's status, backup, restore and so on.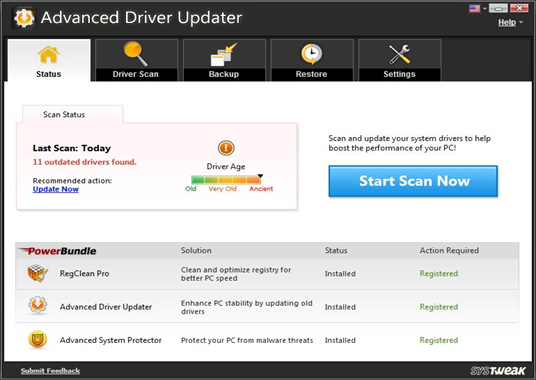 In the Driver Scan tab, find all the outdated drivers list and start scanning to update them.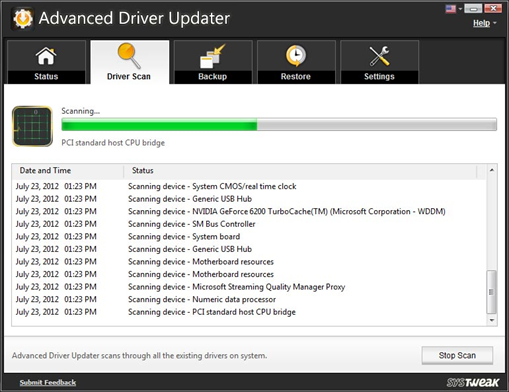 After the complete scan, this tool will itself download the outdated drivers.

Once the downloading of the drivers is complete, a new window will appear which says  "Drivers Updated Successfully".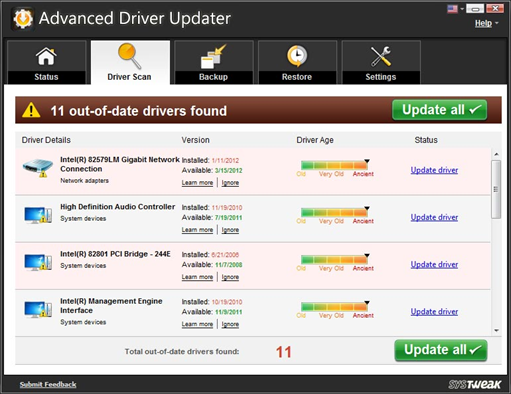 Some other features of Advanced Driver Updater:
Restore
If you want to restore your driver's previous configuration, then click on the Restore button next to the backup. You will get the list of backup points with date and time so that you can easily identify and restore them. 
Settings
Under the Settings option, you can select the language according to your preferences. Moreover, you can even use this application to run on Windows Startup through the Settings menu.
You can download Advanced Driver Updater from here
Final Word
Restart your system and check whether the audio is working or not. Most probably after downloading this tool, you will not get any hassle Windows 10 for sound problem Moreover, don't forget to try some basic troubleshooting methods to resolve this concern. 
This application will automatically download outdated drivers from your PC. It boasts all the chief features of a perfect driver updater software. For audio-related issues, we have listed methods to fix this trouble. Don't forget to upvote, share with fellow technophiles. Subscribe to our Newsletter for some helpful tips and tricks.