Table of Contents
As far as internet connectivity is concerned, there are several options. For instance, a mobile hotspot for Windows 10 PC is an option that many people might overlook but it can come in very handy.
Let's put things into perspective and see how mobile hotspot for Windows 10 PC can prove to be medicinal.
Think of a situation when you are unable to access the Internet or WiFi on your Windows 10 PC or laptop. It could be that your ISP (Internet Service Provider) is going through a downtime. Or, maybe you haven't paid for your internet bill. But there are situations where you can't just give an excuse. Say, there is an urgent assignment that you have to submit and, but you can't do it without the Internet. In cases like these, you can setup a hotspot for Windows 10 using your smartphone.
A mobile hotspot is an option using which you can share WiFi with Windows 10. Great! Now, you are all set to get back on your assignment. Imagine if you are unable to connect to Windows 10 hotspot then?
If that's the case, worry not! Here are some easy steps using which you will be able to smoothly use the hotspot for your PC.
1. Try Updating/ Installing Or Roll Back Network Adapter Driver
It could be that mobile hotspot in Windows 10 is not working because of one of the following reasons-
(i) You either need to install the network drivers from the manufacturer's website or
(ii) You need to update the network adapter driver
We will address each of these issues and see if resolving these can help set up hotspot for your PC.
Using A Driver Updater Utility Can Resolve Mobile Hotspot Issues In Windows 10
You can update outdated drivers using driver updater utility such as Advanced Driver Updater. It is a driver updater that scans, downloads and installs the latest driver for your system. And, you wouldn't have to manually worry about scanning your PC for updating or installing Network driver updater. Advanced Driver Updater lets you schedule driver scans and update drivers as per your wish.
Download Advanced Driver Updater 
Manually Update Network Adapter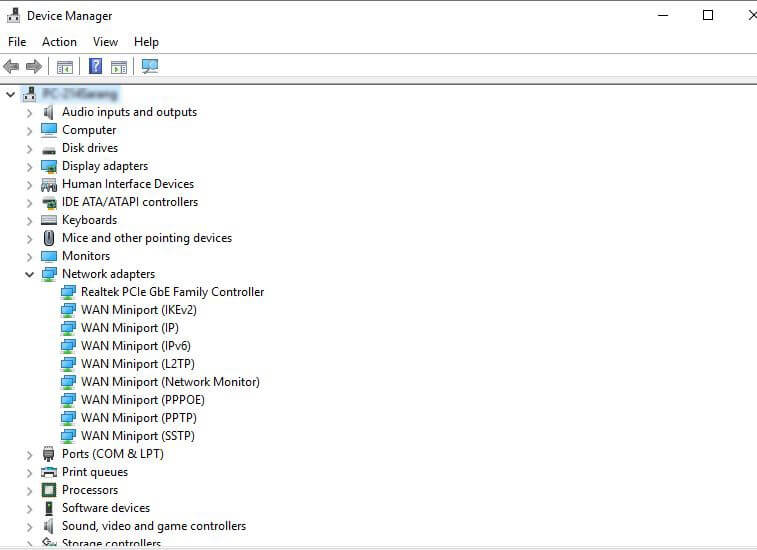 While the above solution would resolve your issue, you could also try the manual steps to update network adapter-
For this, first, you will have to find the name of your network adapter. To find the name of your network adapter, follow the path mentioned below –
Start > Control Panel > Network and Internet > Network Connections
Under Local Area Connection, you will find the name of your network adapter. Once you have found the name of your network adapter follow the steps mentioned below –
Press Windows Key + R
Type devmgmt.msc  and press enter
From the given options in the window that opens, select your Network Adapter

Right-click on the adapter and choose Update driver
Roll Back Driver
Rolling the network adapter driver back to a previous version may also help in resolving the WiFi hotspot in Windows 10.  
2. Resolve Network Adapter Issues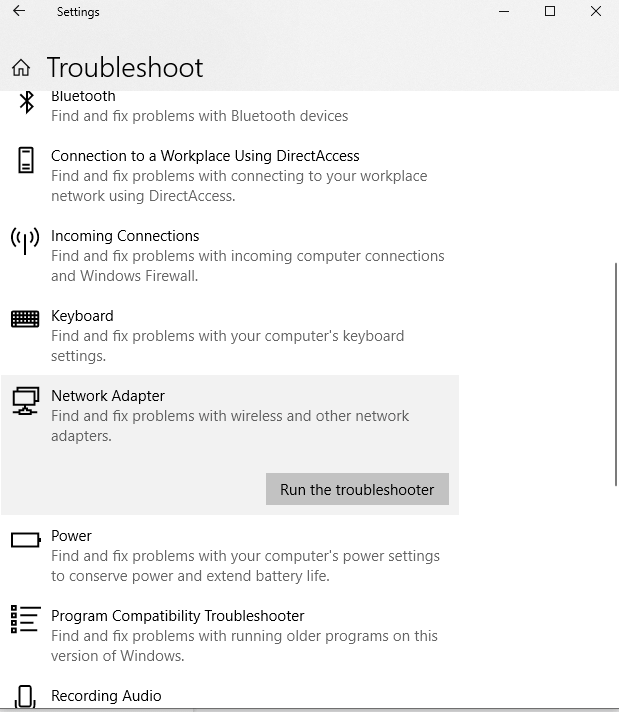 For fixing Windows hotspot issues, to start with you can take the help of in-built Windows tools that are capable of fixing common network adapter settings. It checks if there are any glitches with the network adapter hardware and if the network adapter drivers are updated or not.
Steps to fix mobile hotspot in Windows 10 by resolving network adapter issues –
In the search box next to the start button type troubleshooting
Now click on Troubleshoot
From the right-hand side from the pane that opened, locate Network Adapters under Find and fix other problems
3. Temporarily Disable Firewall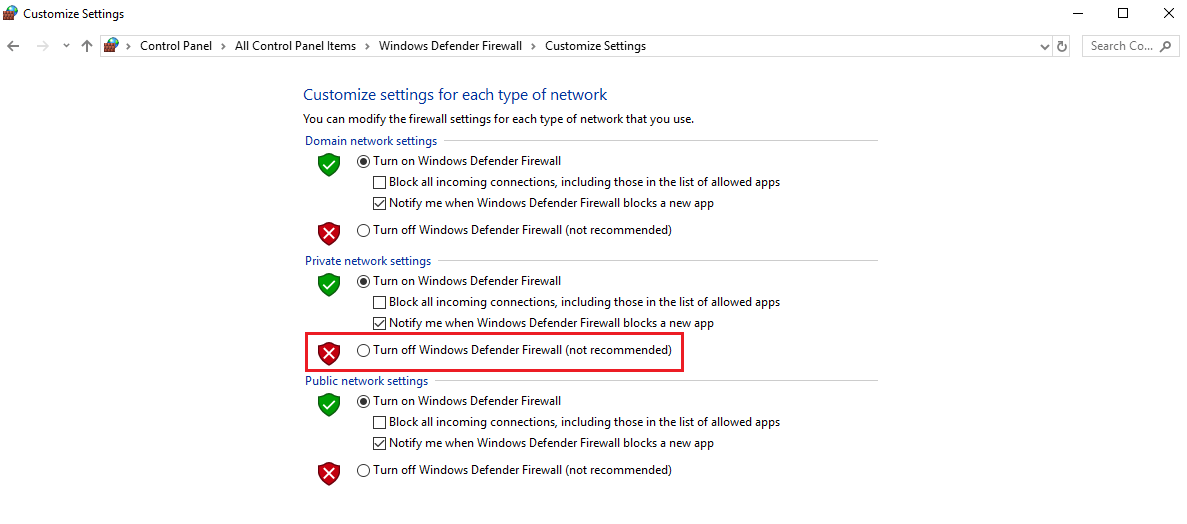 Every modern operating system has a firewall and it is indeed very beneficial as it protects your computer, laptop, the smartphone from impending malware dangers.
Sometimes, instead of being productive, your firewall can cause hindrances in the hotspot setup in Windows 10. In that case, you can turn off any antivirus software or firewall temporarily and check if you can access the mobile hotspot in Windows 10.
 Here is how you can temporarily disable firewall –
Press Windows Key + S and type control panel. Press enter
From the given options select Windows Defender Firewall
From the left-hand side, choose Turn Windows Defender Firewall On Or Off
Select Turn off Windows Defender Firewall
Restart your PC
Hope the above solutions have proved to be helpful or do you have other ways up your sleeves which could help others easily setup hotspot for Windows 10. For more such tech related updates, keep reading Tweak Library.
Follow Us: