Think of a scenario when you have to send large files from your computer to Android. Would you be able to conduct the transfer just like that?  No! That is when you will be required to compress the file, which is a more technical lingo is called zipping. But, what would you do after the transfer? The question that arises is how to open  RAR file on Android?
While most computers have preinstalled RAR or.RAR format files extractors, there are no specific extractors for Android. In that case, to open a RAR file on Android you will need an app that can help you extract RAR files. Here is a list of some of the must-have RAR and zip extractors for Android.  Such extractors are also commonly known as RAR file opener apps for Android –
1. WinZip – Zip UnZip Tool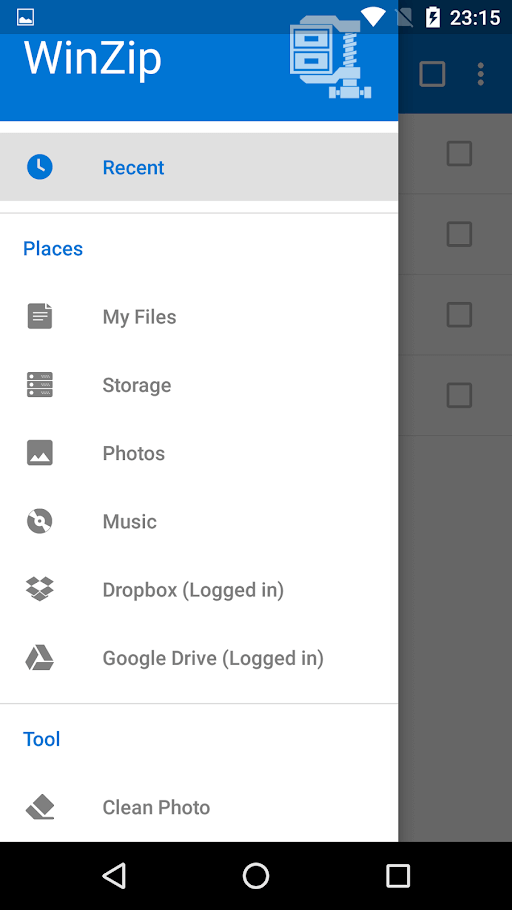 If ever you are bugged by how to open RAR file on Android, this app can be the answer you are looking for. The app touts itself as the number one zip file opener app for android and handles all the major compressed files on your Android device. First, the app protects your file with a powerful 128 or 256-bit encryption.
With this app, you can unzip file-formats like.RAR, .ZIP, .7Z and many others with just one tap. It also has a dedicated image viewer where you can view all your zipped files. And, if all this was not enough, you can directly open and save files to your cloud accounts and share files from the app itself.
2. RAR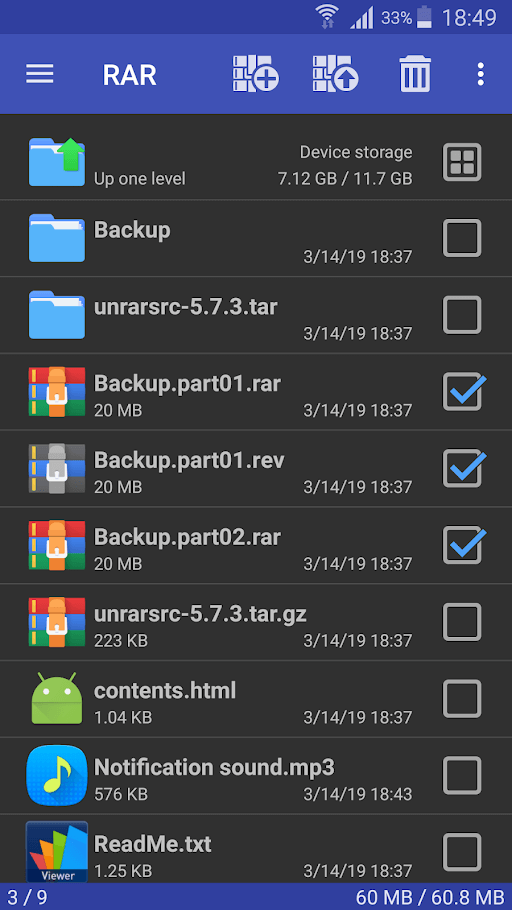 For a RAR file opener for Android, this is so many things packaged into one. With file compressor, extractor, archiver, assistant, and even an explorer, what more could you ask for? And, throw in any compression format RAR, TAR, ZIP, ISO, GZ, BZiP2 or any format for that matter, it'll do the job for you.
And, if your file is damaged, worry not, this RAR file opener for Android is benchmark function compatible with RARLAB's WinRAR benchmark   
3. Easy UnRAR, Unzip & Zip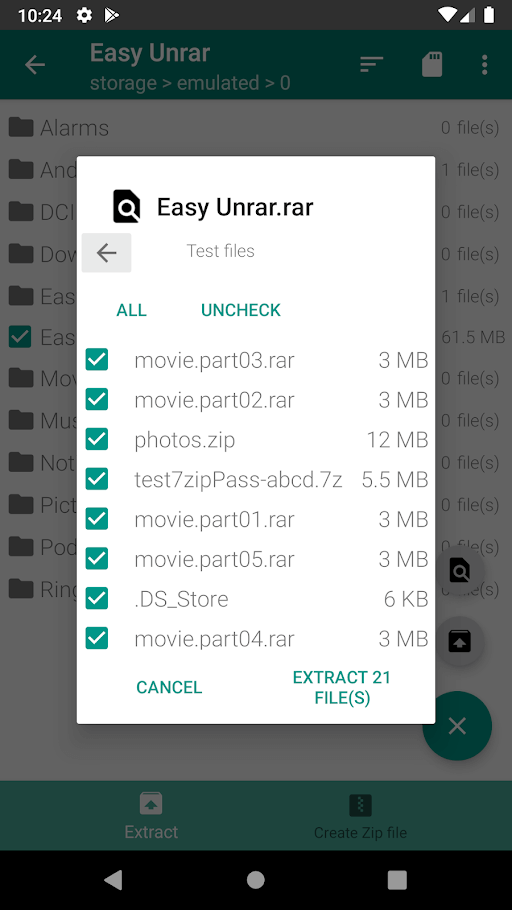 Easy Unrar & Zip is yet another brilliant solution to how to Open RAR file on Android. A simple yet effective RAR and ZIP compression and extractor app that can extract or compress something as big as a movie and that too in a matter of minutes. It doesn't matter if the compressed file has a password on it, it'll still be supported.
Talking about compression it offers multi-part as well as simple ZIP compression while securing it with AES encryption. While the free version comes with ads, The premium version is completely ad-free and requires no permission at all.
4. B1 Archiver zip RAR unzip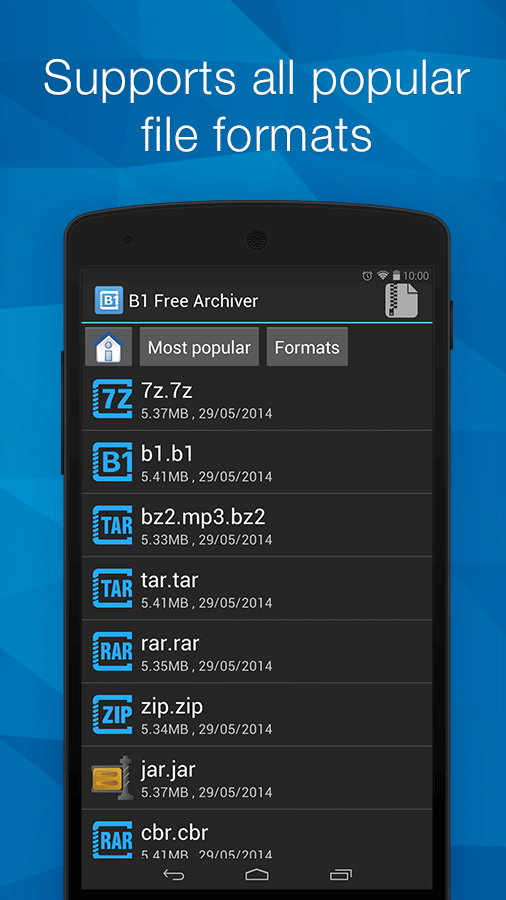 With B1 Archiver zip RAR unzips you can easily compress and open RAR in any Android smartphone along with ZIP, B1, and 34 other formats. Since it might get difficult for you to decide which all files you want to extract, the app offers you to browse archived files without extraction. Also, this ZIP extractor for Android lets you create and open password-protected RAR, B1, ZIP, and 7Z archives.
5. ZArchiver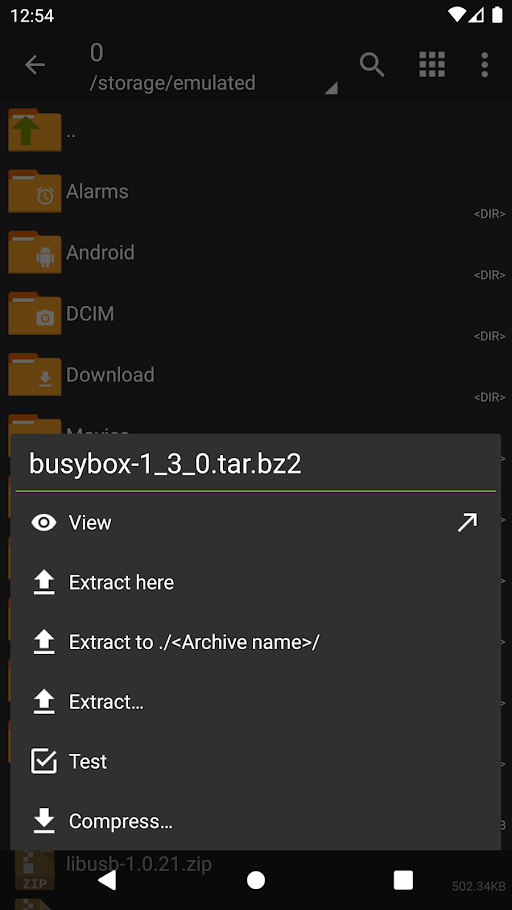 This particular app here is an archive beast! Whether you wish to create archives, view them or secure them with a password, you'll have no hassles at all.  And not just that it even helps you compress and decompress password protected files as well. It supports the file formats the likes of ZIP, 7zip, XZ, tar, dmg, mtz, xar, izma, you name it.
There is no need of enabling multi-select mode as you can select files by clicking on the icon present on the left of the file name.
In The End
There are countless times when we have to compress files and send them to someone. On the receiving end, we might be on the go and might receive a compressed file that we might have to decompress promptly. Those are the times when we can't afford to go to our computers every time, open a RAR extractor and work on such files. That is the time we need RAR file opener for Android.
The above-mentioned apps will help you compress files, transfer files from computer to phone and vice versa. Though, you may notice a difference in the speed. Hope the apps have been able to answer the prime question i.e. how to open RAR file on Android. If you have better apps or better ways to open RAR android, do let us know in the comments section below.
For more such content keep reading Tweak Library and follow our YouTube channel as well.