Wasn't everything just normal, until one fine day your iPhone just stuck on the Apple logo and you could not even reach till the home screen. You may think it's fine and maybe just taking longer this time to start. Alas!! It's more than you guessed, something more serious has made your phone unresponsive.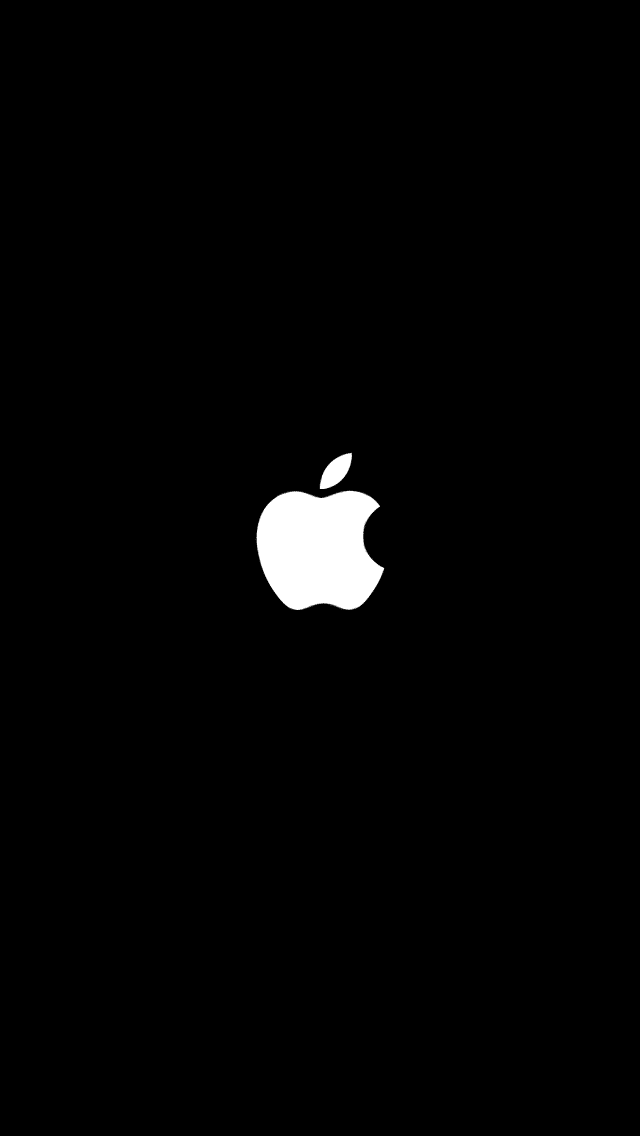 So, what could be the reason behind Apple logo stuck error? Well, a probability is that there's a problem with the operating system which is preventing the phone from booting up normally. It is very difficult for an average user to figure out the exact cause of the problem, however, we have tried jotting down the most common reasons:
Problem while upgrading to a new version of the iOS.
Problem while jailbreaking the phone.
Running a beta version of the iOS that has been expired.
No need to get troubled thinking that your iPhone has completely ruined. Here are some easy solutions you can take to get your iPhone out of a startup loop.

1.       Restart Your iPhone
The first thing you should do is to restart the iPhone and try to resolve the problem. Press and hold on the ON/OFF button and slide to power off.
This trick sometimes works, however, in some cases it fails. This simple trick doesn't give any sigh of relief if your iPhone is completely frozen and won't respond to pressing the sleep/wake button. In such cases, a hard reset is required.
To do so follow these steps:

Press and hold the sleep/wake button and the Home button at the same time.
Don't let go of the buttons, when the power-off slider appears. Keep holding both the keys until the screen goes black.
Wait until the Apple logo appears. If it does, it a win-win situation and you have your problem resolved.
But if it fails, try the further solutions.

2.      Use Recovery Mode
If the above solution doesn't fix your problem, try putting your iPhone into Recovery Mode. It's a simple process and solves the problem in some cases.
To put an iPhone into recovery mode please follow these steps:

Turn Off your iPhone by pressing and holding the ON/OFF button for 3 seconds and slide to power off.
Now press and hold the Home button (in the case of iPhone 7/7 Plus, press and hold the volume down button).
Now connect your iPhone to your computer. Make sure iTunes is running on your computer.
Release the Home button (volume down button on iPhone 7/7 Plus) when Connect to iTunes screen appears.
A pop-up window will appear in iTunes and lets you Update or Restore the phone. Click on Update, this tries to resolve the problem without erasing your data.
If Update fails, put your iPhone again into recovery mode and this time click Restore.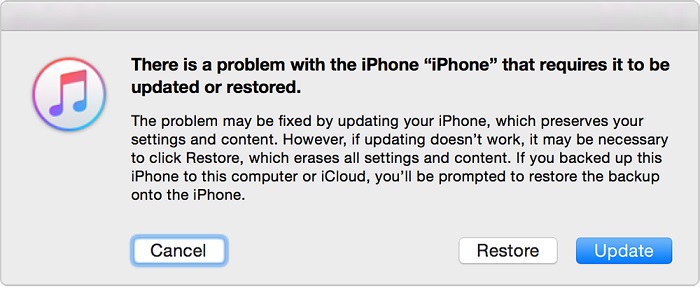 3.      Use Device Firmware Update (DFU) Mode
If still, nothing has worked for you, then there's a problem booting up your iPhone. DFU Mode will let you completely reload your iPhone's firmware when you connect to iTunes and restore the iPhone.
To enter DFU Mode, follow these instructions:

Connect your iPhone to your computer and launch iTunes.
Turn Off your device. (Press and hold the ON/OFF button for up to 3 seconds.
When your device turns off, press and hold the ON/OFF button for 3 seconds.
After 3 seconds, press the Home button while still holding ON/OFF button (On iPhone 7/7 Plus, press the volume down button along with the ON/OFF button).
Hold both the buttons for 10 seconds. Then, leave the ON/OFF button but keep holding the Home button. (volume down button on iPhone 7/7 Plus)
If the screen of your iPhone remains black, it means you have successfully entered the DFU mode.
Note: If there is Apple logo or Connect to iTunes prompt, it means you are not in the DFU Mode. Keep trying the same procedure as it requires precision and you may get lucky after a few tries.
Once you're in DFU Mode, a pop-up window will appear in iTunes which prompts you to restore your iPhone. You can either restore your iPhone to factory settings or restore from a previous backup.

To your luck, the above-mentioned solutions may work in 90% cases. However, if you fall in the remaining 10%, it's time to take your iPhone to the Authorized Apple Service center and get a repair done.