Instagram is undoubtedly one of the most popular hubs to grab major traffic from youth these days. Since it's all about capturing perfect moments and sharing it with one's favorites, the recent statistics show that users upload over 80 M photos per day.
So, there might be times when you find something hilarious on Instagram that you really want to save into your collection.  If it's a photo, you can simply screenshot it, but if it's a video, things get trickier. The platform offers an option to bookmark a post you like but the limitation here is that users cannot access those photos or videos if they do not have Internet access.
Hence, there's no direct way to download the Instagram video but if you've spotted a content that you need offline, here are some hacks to put into use.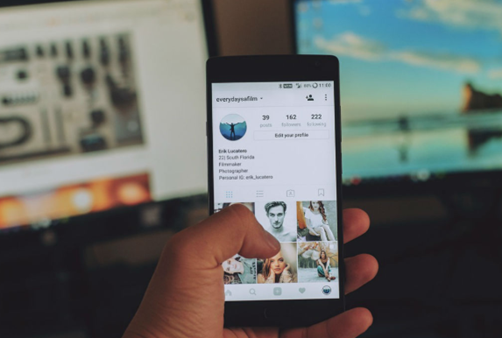 How To Download Instagram Video On Android?
Like in most situations, Google Play Store is your friend when you're trying to solve a problem related to your Android smartphone. You can search for the third-party Instagram Video Downloader that can help you achieve the tasks in a few moments.
Step 1: You can download Video Downloader for Instagram app, it's free & the ads are not too annoying.
Step 2: Open the Instagram app on your phone, find the video you want to save in your Camera Roll and Copy its link.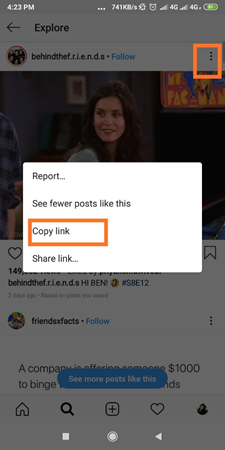 Step 3: Now, launch Video Downloader for Instagram and tap on the Paste button.
Step 4: As soon as you paste the Video Link in the app, your Instagram video will automatically be downloaded and saved your Camera Roll.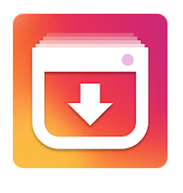 How To Save Instagram Video Offline On iPhone?
They are literally dozens of third-party Instagram video downloader apk that allows users to save photos and videos from Instagram to your iPhone.  One of the most popular choices in the category is Regrammer & it's available absolutely free.
Step 1: Here's the App Store link to Regrammer Insta video downloader application.
Step 2: Launch Instagram on your iPhone and locate the video you wish to download > tap on the Share icon (…) located above the video and choose the option to Copy Link.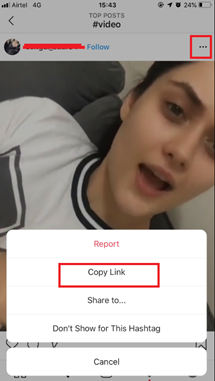 Step 3: Now open Regrammer Instagram Video Downloader apk and paste the copied link > hit Preview to proceed.
Step 4: Now here's the trick – tap on Repost button, this will redirect you to the Instagram Share screen & the video will automatically be saved to your Camera Roll.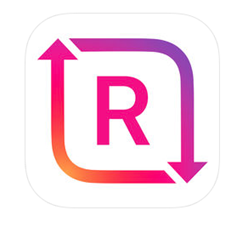 How To Download Instagram Video Using PC?
If you're using Instagram on your laptop or PC, take the help of an Instagram Video Download Online service.
Step 1: For the purpose, try using Download-Instagram-Videos or DownloadGram online tool. The service features some extra tools that you might find useful.
Step 2: Open Instagram on your PC, copy the link for the video you want to save on your gallery.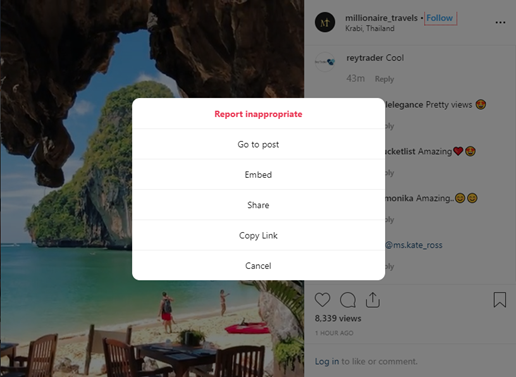 Step 3: Paste the URL into the text field of Download-Instagram-Video main page. 
Step 4: You'll get different options to download the video as MP4. The online service is available in more than 15 languages.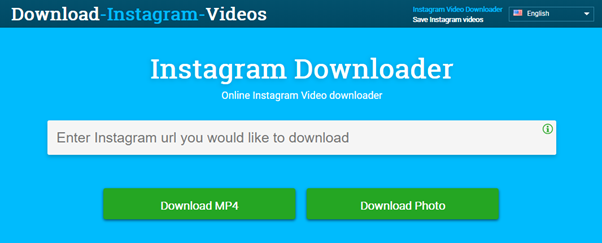 That's all! These were some super-easy methods to save Instagram videos offline. All you need to do is copy the link of the video and paste it into the respective Insta Video Downloader app or online service.
WARNING!
It's illegal to download Instagram Videos without permission or to share them as your own. You can use the aforementioned Insta Video Downloader apps for personal use only. If you violate any copyrights, Tweak Library will not be responsible for any actions taken against you!
Have any other queries or feedback? Connect with us on our Facebook Page & Subscribe to our YouTube Channel!