It's official: Finally, on Tuesday, October 15th, Google announced Google Pixel 4 XL and Pixel 4. The new Pixel phone has a square dual rear camera just like iPhone 11. Alongside it offers great photography features, including machine learning and Artificial Intelligence. Motion sensors to detect hand movement, face unlock, and other amazing specifications can also be found.
We have all the details about these two smartphones Google Pixel 4, 4 XL that will help decide whether to buy or not.
But before that one shocking news.
Google's Pixel 4 is not launching in India. So, if you have been waiting for it then your wait is not going to get over anytime soon.
What! You read it right, but why?
Why Google Pixel 4 and Pixel 4XL won't launch in India?
"We decided not to make Pixel 4 available in India," a Google spokesperson said.
Google Pixel's 4 best feature and some other addons are the reasons why it will not launch in India.
Here's The Reason
The main reason for Pixel 4 not launching in India is its "radar sensor" which is called Motion Sensor. This allows Google Pixel 4 Pixel 4XL to support air gestures and it requires 60GHz mmWave frequency. But the Indian government has not opened the frequency for commercial use. So, launching Google Pixel 4 without activating radar chip will make no sense as Google has ditched rear-mounted fingerprint scanner. This means there is no alternative to the motion sensor/ Project Soli chip-based face recognition feature.
India is not the only country where Google Pixel 4 will not be launch. Other countries where due to either frequency issue or poor sales it will not launch are Japan, Australia, New Zealand, and Mexico.

With this news will it be right to say that Google is discriminating but Apple is not?
We would like to know what you think about it, please leave us a comment.
Now, let's come to the main point what is Google 4 and 4XL offering and what Google announced at its Pixel event.
Announcements made during Pixel Conference: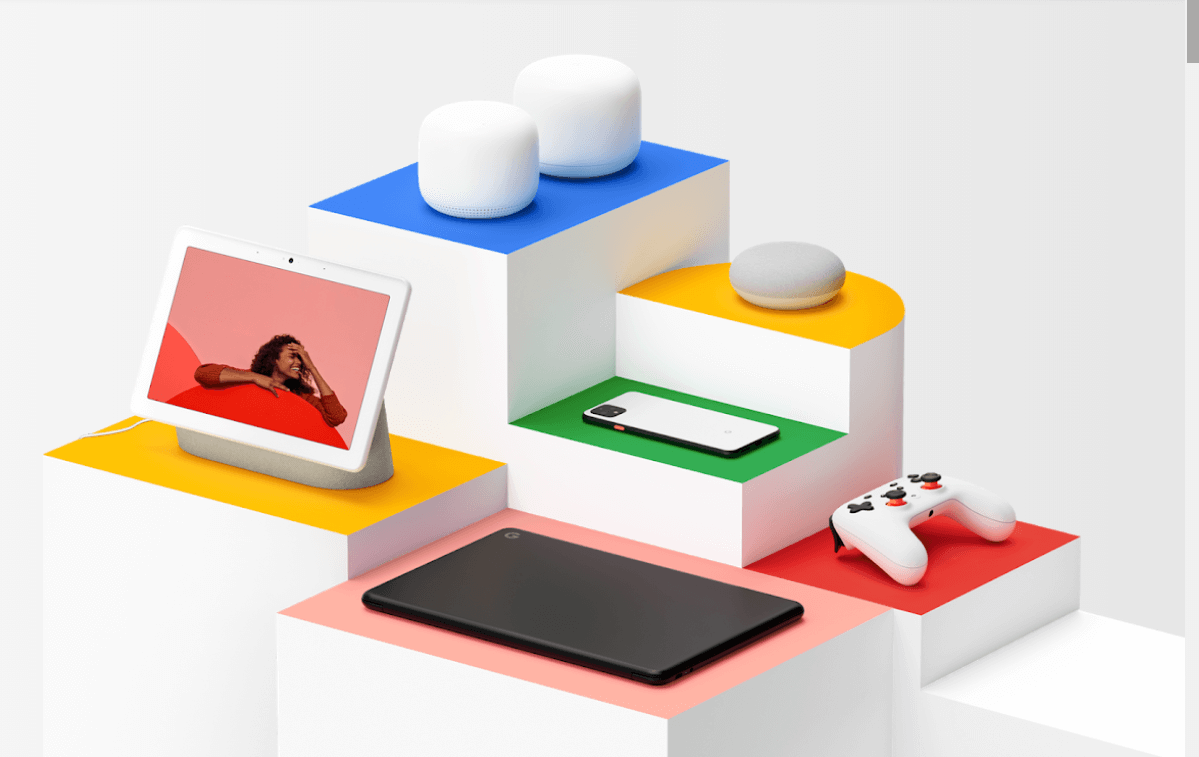 Pixelbook Go
Wire-Free Pixel Buds
New Nest Mini
Nest Wi-Fi devices
And of course, the most awaited of all Google Pixel 4 and 4XL.
Price: $799 (roughly Rs. 57,000) and Pixel 4 XL for $899 (roughly Rs. 64,000). The phones will be shipped on October 24 in multiple countries.
Moreover, the launch date of the Google Stadia cloud-based gaming platform was also announced.
What Google Pixel 4 and Pixel4XL has to offer?
Google Assistant
New-and-improved Google Assistant with quicker response time. Both new smartphones will have an on-device version of Google's language models. This means Google Assistant's interactions will take place on the device without sending out requests to Google's data centers. But for complex things like weather, getting flight information, the Assistant will outsource this work to Google's data centers.
Moreover, for the first time, a voice assistant will support continued conversations. This means users will be able to ask follow-up questions without a pause.
Outstanding Display and Screen Size
Google nailed it! Pixel 4 and 4 XL's display will vary from 60Hz to 90Hz leaving iPhone 11 behind. Not only this Pixel, for this has been awarded the Best Smartphone Display Award.
You get a 6.30-inch touchscreen display with a resolution of 1440×3040 pixels. The pixel density of 537 pixels per inch (PPI) and an aspect ratio of 19:9.
Motion Sensor
This is the most extraordinary feature of Pixel 4 and Pixel 4 XL, and it makes both smartphones the fastest face unlock system.
Project Soli one responsible for not letting Indian users enjoy Pixel 4 has made this possible. Alongside, Pixel 4 phones will have no fingerprint scanner instead users will get face to unlock IR cameras, a dot projector, and a flood illuminator, like iPhone 11.
Motion Sense will allow Pixel phones to sense users' motion.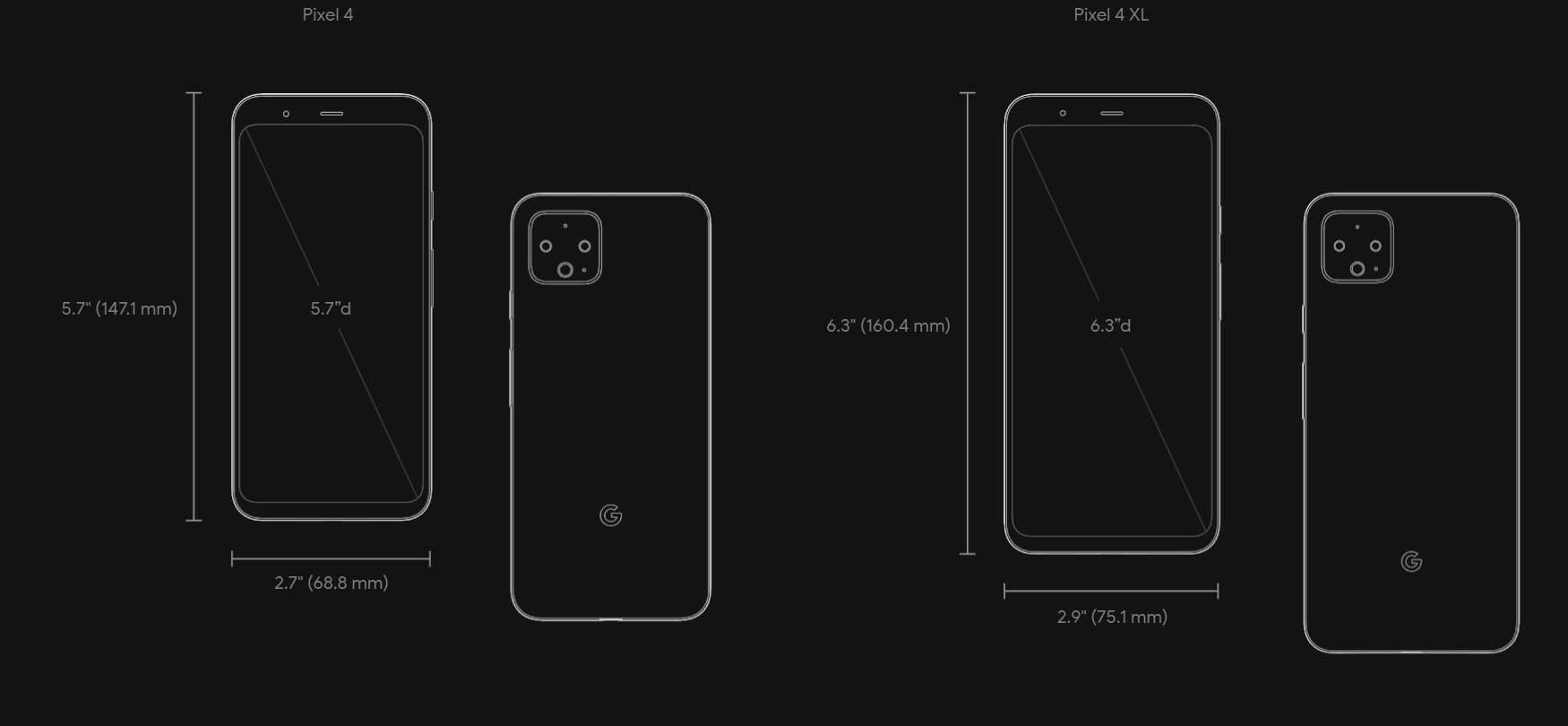 Pixel 4 4XL Specifications
Pixel line has always focused on photography and this year is no different. If you are expecting top-tier specs, then don't keep high hopes. More or less Google Pixel 4 and 4 XL share the same specs. Both Pixel 4 and 4XL have Qualcomm Snapdragon855 SoC, 6GB of RAM, 64 or 128GB of onboard storage, no option for micro SD card, no headphone jack.
Sadly, this time there is no pair of headphones in the box.
Google Pixel 4 and Pixel 4 XL will be Android 10 based. Google Pixel 4 XL is a dual-SIM phone that will accept Nano-SIM and eSIM cards.
Connectivity
Wi-Fi 802.11 a/b/g/n/ac, GPS, NFC, USB Type-C, 3G, and 4G with active 4G on both SIM cards.
Pixel 4 has a 2800mAh battery while the Pixel 4 XL has a 3700mAh battery. Google Pixel 4 XL supports fast charging.
So, does this mean we need to carry the charger always? 90Hz display will not be easy on the battery.
Camera
Finally, Google has jumped on the dual-camera bandwagon. Both Pixel 4 and 4 XL have 12MP rear-camera, Dual Pixel sensor and a 16MP telephoto lens for 2x zoom.
Live HDR+, Dual Exposures is two new features coming to the Pixel 4 and 4 XL.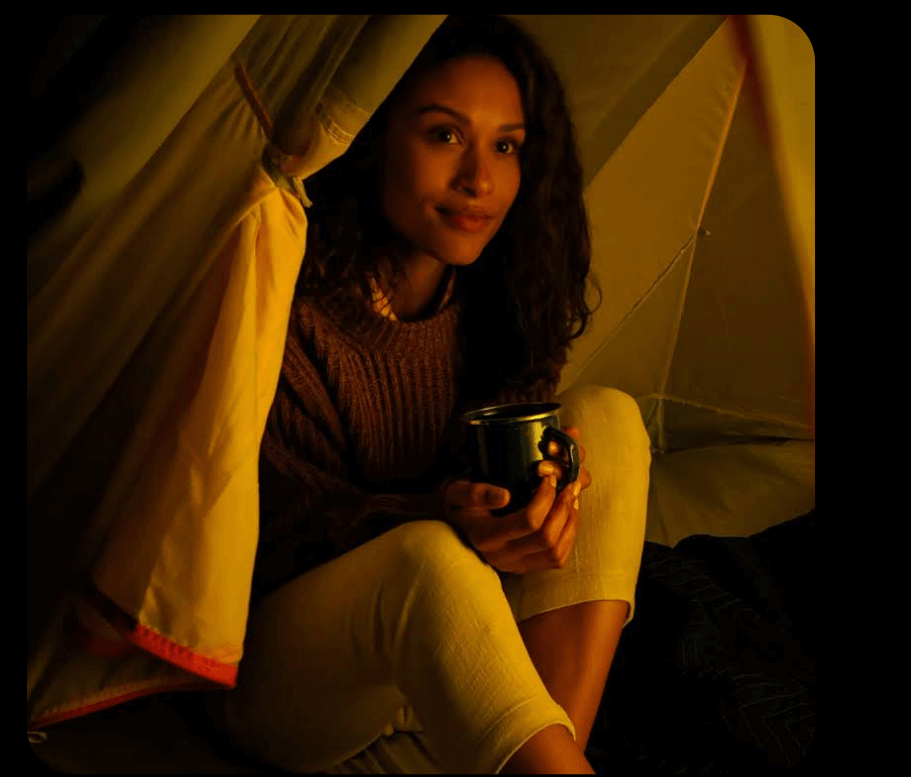 HDR+ will allow the user to preview HDR+ processing before taking the photo. Dual Exposure controls will let users tweak shadows and highlights in a shot before taking the photo.
How can we buy Pixel 4 and Pixel 4XL?
Both devices are available for pre-order and will be shipped by October 24. If you pre-order Pixel 4 and you get $100 to spend on accessories at the Google Store.
Both Pixel 4 and 4 XL will come in three colors: Just Black, Clearly White, and a limited edition Oh So Orange.
So, this was all for the long-awaited phone Pixel 4 and 4XL. Although being the successor to Google Pixel 3, Google Pixel 4 and Pixel 4XL has nothing extraordinary to offer. But to the disappointment of Indians Pixel 4 and Pixel 4XL will not be launched in India anytime soon.
Is this any kind of discrimination or its just the Motion Sensor? Was Google not aware of the frequency restrictions or Google is ready to sacrifice the largest market? What do you think, share your feedback in the comments?
Follow us: