Emails short for electronic mails have become an important way to communicate messages with people. They are almost like how we conduct ourselves in general. In real life, whomsoever we might communicate with, we are expected to show a certain level of decency. For that we structure our conduct, our mannerism to come across as polite and courteous.
Although the structure and guidelines on how to write an email may be subjective and might depend on your organization (if you are a professional). But there are common email etiquettes that you should try and adhere to.
1. Fonts do leave a profound impact, make sure they are decent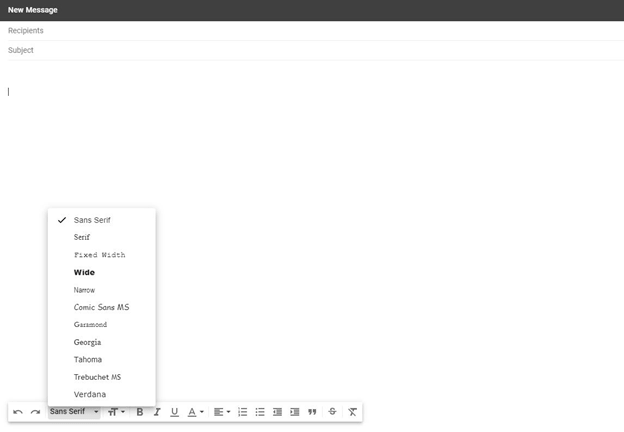 A font is the kind of text you would use in your email. Make sure the font you use is light on eyes and is not offensive to the reader. Should there be a need to use multiple fonts, try to stick to two fonts when writing an email and refrain from using a lot of colours for making the Email more stylish.  Examples of decent looking fonts are Times New Roman, Calibri and Courier New.
Also Read: How Does Gmail's Scheduling Tool Work?
2. The subject line should be short and should match the body of the email
One of the most important email etiquette tips is to have a clear subject line that matches the body of your email. Lengthwise it should just be long enough for the reader to get the crux of what is written in the body.
Just saying "Hello" or "Meeting" in the subject line won't suffice. Also, don't put everything in caps just because you want your subject to be loud and clear.
3. Language should be clear, crisp and formal
One of the good email etiquette tips is to use a formal and succinct language that is tailored for your audience. Now, this covers two aspects – first, you should know your target audience and then use a language that they use. Second, use a decent language that'll attract more seriousness to what you have written.
Also, make sure to check your email for any grammatical mistakes. You might not be a grammar Nazi but make sure to take care of basic grammatical errors else your reader might think that you haven't bothered to proofread the mail or you don't know how to speak the language.
4. Be careful with how you use "Out of Office"
An automatic response that says "I am out of office, will get back to you once I return" is not enough. Here the end reader or a person who wants to conduct business with you doesn't know how long he or she would have to wait to again get in touch with you and resume business.
One of the best email etiquette examples is to maybe share an alternative contact whom you can pass the responsibility should a query for you arise.

5. Format
Format your email in such a manner that the points are structured in paragraphs. If you are drafting an email on behalf of your company, you may obviously pay heed to the format that is prevalent in your organization. Also, you would want to make sure that you have attached all the files that you have mentioned in the body.
6. Check your mail before hitting the send button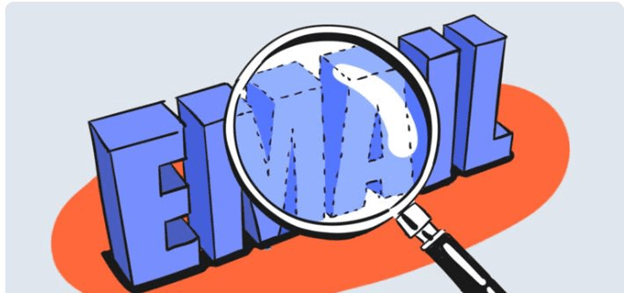 You might not be able to write a perfect email and let's face it nobody can. But, the least we can do is eliminate all the possible errors on our end. It could be anything. For instance, you might have forgotten to attach a file or made a few grammatical errors. So, read and re-read your emails. You could even make use online plagiarism and grammar checkers that efficiently eliminate the major flaws out of the content. After all, an email establishes your image in the eyes of your target audience.
7. Choose an appropriate "sign off"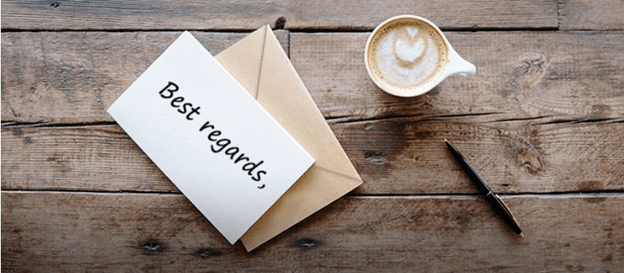 An email without an appropriate sign off or email closing is like ending a conversation abruptly with a person. In  real life scenario just as you would conclude your meeting with a person by saying "bye" or "have a nice day". In a similar fashion, sign off is used to smoothly conclude your mail.
While we may be habitual to use a certain sign-offs, it is important to note that each closing has a relevance. For example, sincerely yours, kind regards, and best regards are very formal email closings but if you are addressing someone who is more of "semi-formal kinds" you could conclude by saying cheers or warmly.
8. Signature block cements your identity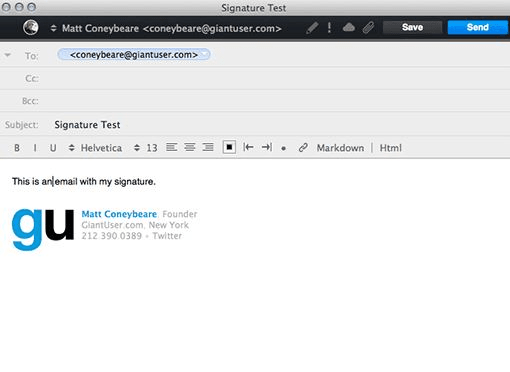 Maybe that's an overstatement but your signature block should leave a lasting impression on your reader's mind. In fact, this can be used if the reader wishes to get in touch with you or your company. Your signature should preferably have
Your name
Your Email ID
Your phone number and
The website and the logo of your company
Social Media Icons
Must Read: How to Protect Your Gmail Account: A Quick Guide
When you write an email to someone, it's your email that represents you or your company. A well written, well-structured email might not win you accolades, but it will show that you are a thorough professional and an effective communicator.