Table of Contents
We have reviewed a lot of Disk Defragmentation software and compared the best of them to list out the best Disk Defragmentation software for computer users. A good disk defragmenter software's task is to reduce the degree of fragmentation in the file system of a hard drive. It performs optimization on the file system in the most effective way. Defraggler is a successful Disk Defragmenter that extensively defrags the disk to speed up your computer performance.
About the Company & Product
Piriform Ltd. is a London based British software company which is owned by Avast since 2017. CCleaner is one of the most popular products of this company with over 2 Billion downloads worldwide. In over 14 years, Piriform has developed a lot of cleaning and optimization software for Microsoft Windows, MacOS and Android operating systems. Piriform has developed many renowned tools including CCleaner, Recuva, Speccy, and Defraggler is one of their top selling products.
Defraggler is a freemium Disk Defragmentation software utility designed by Piriform. This product is compatible with all versions of Windows including Windows XP for both 32-Bit & 64-Bit versions however it is not compatible with RT tablet editions. Defraggler supports FAT32, NTFS, and exFAT file systems to defrag HDD, SDD, Portable, and all readable storage devices. This product can also be used as a portable application using a USB flash drive and can also support Disk Defragmentation on RAID disk drives. Defraggler has won many awards and has always been rated as one of the best disk defragmenter software for Windows systems. Now there is no need to be a professional on how to defrag windows 10 as you can rely on Defraggler to defrag and speed up your computer.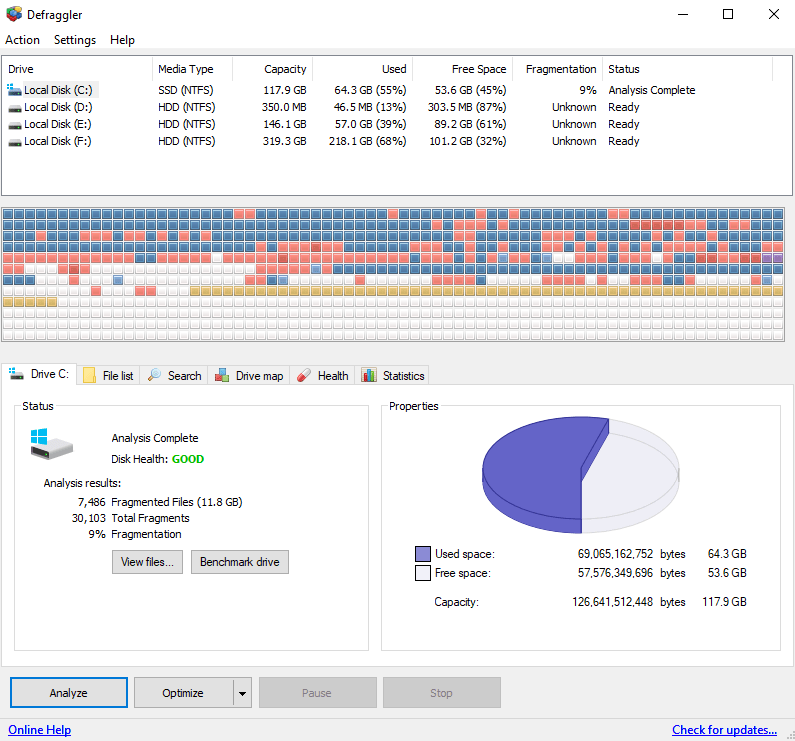 Defraggler – Product Features
Special server support on Windows 2008 and 2003 Servers.
Manual scan or Automated scheduled scan can be initiated on a daily, weekly monthly basis.
Compatible with Windows 10, 8.1, 8, 7, Windows Vista, and Windows XP on 32-Bit or 64-Bit versions.
Defraggler can be used to defragment individual files, groups of files, a disk partition or entire hard drive.
Intuitive disk defragment console displays drive information, like power on hours, temperature, serial number, etc.
Performs disk defragmentation on files that are locked or hidden by Windows during the reboot process.
Perform disk defragment on more than one drives one after another but not simultaneously.
Configure rules to perform quick disk defragmentation by skipping certain system files.
Custom fragmentation setting to exclude System Restore points & hibernation files.
Schedule defrag to trigger only if the specified fragmentation level is hit.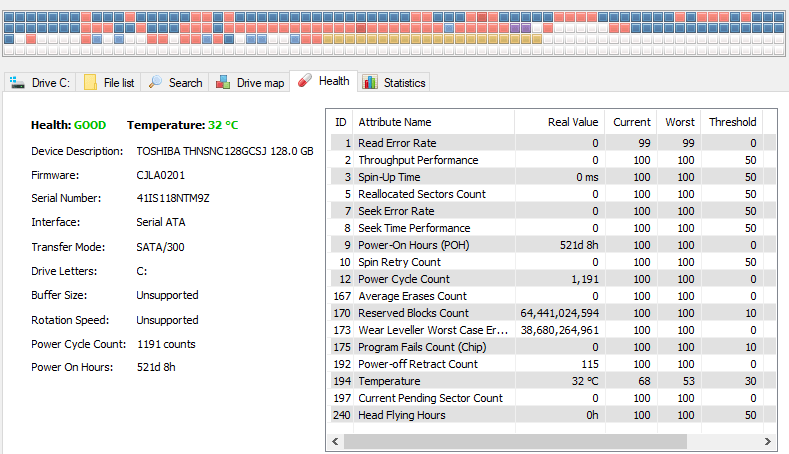 Pros & Cons of Piriform's Defraggler
Pros:
Quick defrag save productive time
Best for defragmenting Hard Drive
Option to defrag single file or folders for fragmentation
Integrates well with Windows Shell for right-click context menu
Option to exclude file types, files or folders from being defragmented
Option to selectively move files and folders towards the end of the drive
Automatically shuts down the system after defragmentation is complete
Reminds to empty the Recycle Bin before initiating the defrag process
Defrag when the system goes into screensaver mode or idle mode
Can be used as a portable program to run without installation
Supports disk check for errors on the drive
Available in 37 + languages
Cons:
By default installs Google Chrome (If not unchecked during setup)
Prompt to install CCleaner on the system
Defraggler Specifications
FULL SPECIFICATIONS
GENERAL
Publisher
Piriform
Publisher Website
https://www.ccleaner.com/
Release Date
3/16/2016
Date Added
5/22/2018
Version
v2.22.995
CATEGORY
Category
Utilities & Operating Systems
Subcategory
File Management
OPERATING SYSTEMS
Operating Systems
Windows 10/8.1/8/7/Vista/XP
Additional Requirements
None
DOWNLOAD INFORMATION
File Size
4.32MB
File Name
dfsetup221.exe
PRICING
License Model
Free to try
Limitations
Only Optimize Hard Drive
Price
$24.95
Product Highlights
Extreme Customization – Schedule Defraggler to defrag as per your preferences.
Experience Faster Computing – Speed up your computer performance using Quick Defrag.
Schedule Defraggler to run automatic disk defragmentation on a daily, weekly or monthly basis.
Safe & Secure – Defraggler works on the same procedures as Windows for Disk Defragmentation.
Defrag Free/Used Space – Defraggler classifies the entire disk to avoid further fragmentation.
No need to be a Professional on how to defrag windows 10.
Supports 37 major languages to cater worldwide.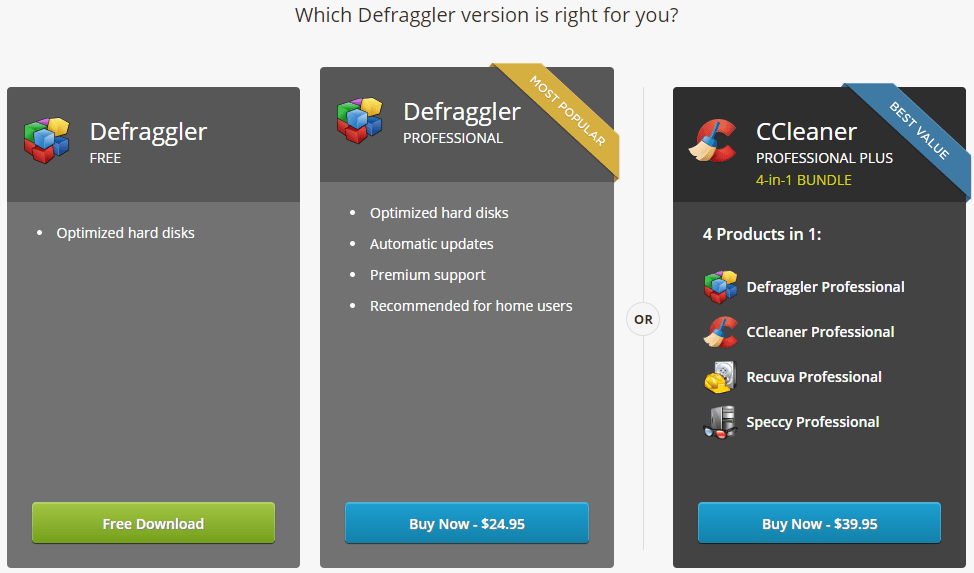 For more such tips, tricks and tech related updates subscribe to Tweak Library and if you are more into tech-related videos do watch and subscribe to our YouTube channel. You could also reach us on Facebook and Pinterest.