All of us have been in situations when a soothing soundtrack suddenly drifts into our ear, maybe from radio or someone humming passes by. But before identifying the song name, it's gone.  
It's annoying when we might not recall the lyrics and artist. Moreover, if we try to search for that song on the internet, we don't have the exact keywords to run a Google search.  
So your whole day will go like "What song is this? I don't remember its lyrics." Hence, how will you identify this song? 
Well, take a deep breath! You are in the era of a smartphone. With the help of these smart devices and in-built microphone, you can easily track down that pleasant tune you heard in the metro today.   
In this article, we will sort out your worry with the best song identifier apps for Android & iOS, from which you will not miss any single unknown soulful song.
Also Read: Best Podcast Apps for Android
Best Song Identifier Apps For Android & iOS
1. Shazam
Shazam is the song finder that holds a top list in this count and used by millions of people around the globe to identify the song.  This app offers an easy user interface and a blue icon that needs to long-press to identify the song. 
You can discover the Shazam chart to listen to the famous song around the corner. Additionally, you can discover movies using the camera, the embedded QR code reader, magazines and ID posters. This app is available on both platforms, iOS and Android.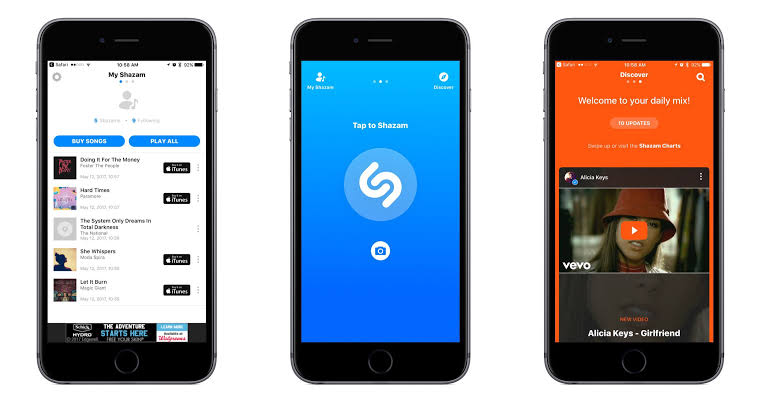 Android: Download here
iOS: Download here 
2. SoundHound
SoundHound is another key player in the family of the song identifier apps. You can easily discover music or songs playing around you with a single orange tap. With the single orange icon, this app will identify which song is being played. Moreover, simply connect your Spotify account to create playlists. 
Meanwhile, search music across the vast space of genres with real-time lyrics. This app also empowers voice recognition in the feature of "OK Hound…", an amazing way to interact play and find music with your voice. Are you looking to share your favorite song with your family or friends? 
This app also enables sharing options via Instagram, Snapchat, Facebook, Twitter, messaging services and email!
Android: Download here
iOS: Download here 
3. Musixmatch
Musixmatch is a music recognition app that boasts the largest collection of song lyrics listened by millions. The app is enriched by lyrics feature and music synchronization from Spotify, Youtube, Pandora, Google Play Music, and streaming services. 
Additionally, you can easily search your favorite title, artist, and song with a single tap.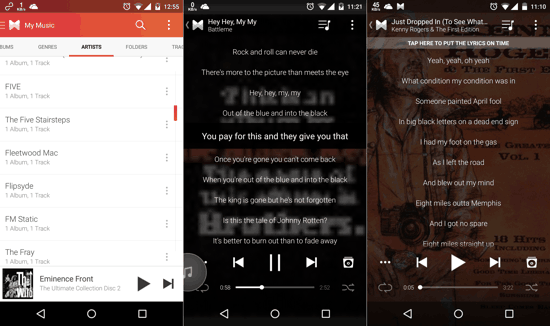 Android: Download here
iOS: Download here 
4. MusicID
Music ID is a song finder app to which song is playing around you. This app offers a decent assortment of features such as, you can view similar songs of your favorite artists.  Moreover, there is an option to view biological data, artist pages, and information about the musician.  
Apart, adding comments on the discovered song is another good option to choose the app. This app is available on both platforms i.e. iOS and Android.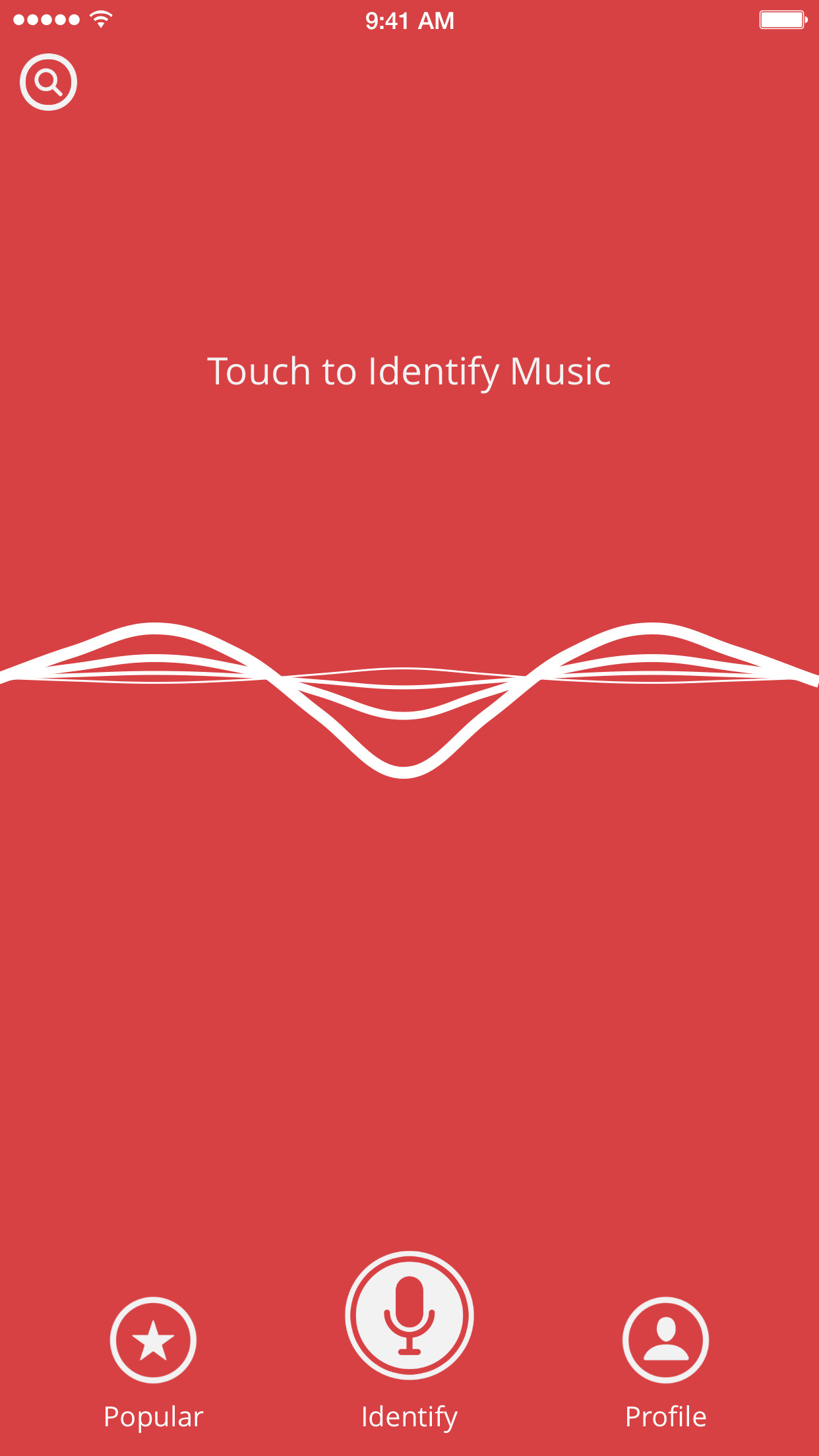 iOS: Download here 
5. Genius
The name says a lot about the app! This application owns crowd sourced musical knowledge. After installing and opening the app, there is a list of song playlist which is most identifies songs.  There is a floating icon that helps in recognizing the song. 
Moreover, simply tap any song to see the lyrics or share your favorite track.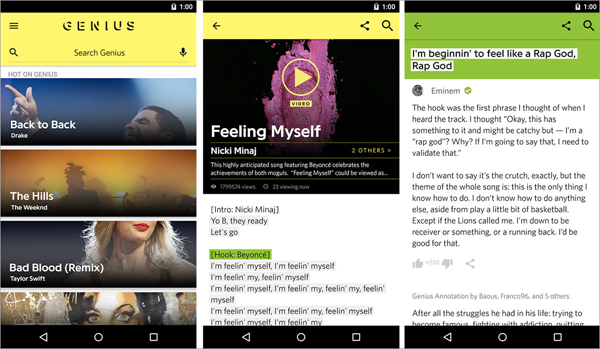 Android: Download here
iOS: Download here 
6. Spotify
Spotify is yet another song finder app, which offers millions of songs and podcasts from all over the globe without any charge. This app enables to customize the song playlists. You can discover music according to your daily activity. 
Moreover, run this app and listen to songs from PlayStation, Chrome cast, TV, mobile, tablet, desktop, and speakers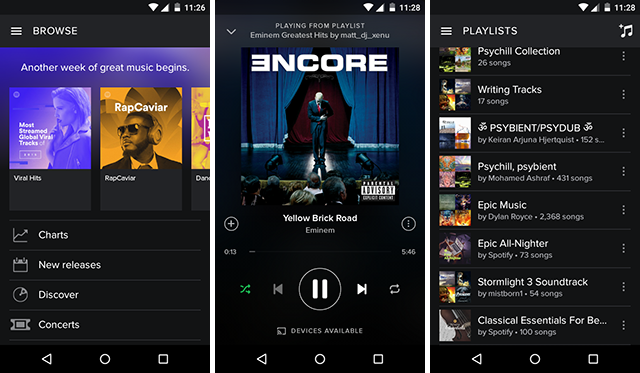 Android: Download here
iOS: Download here 
Final Word:
If you are humming a song but don't know the artist.  Here we have listed the best song identifier apps for you to stop this musical confusion. Music identifiers are there to discover any song you want to listen with real-time lyrics.  As always, we would like to know your views on this music identifier apps. Also, you have any other option to find out the song don't forget to tell us in the below comment section. And yes, don't forget to subscribe to our Newsletter.
Follow us: