Netflix is an extensively popular online streaming platform with a broad range of movies and TV series for a monthly price. The best part is you can watch the entire series in one go as it releases all the episodes together.  What else do you want?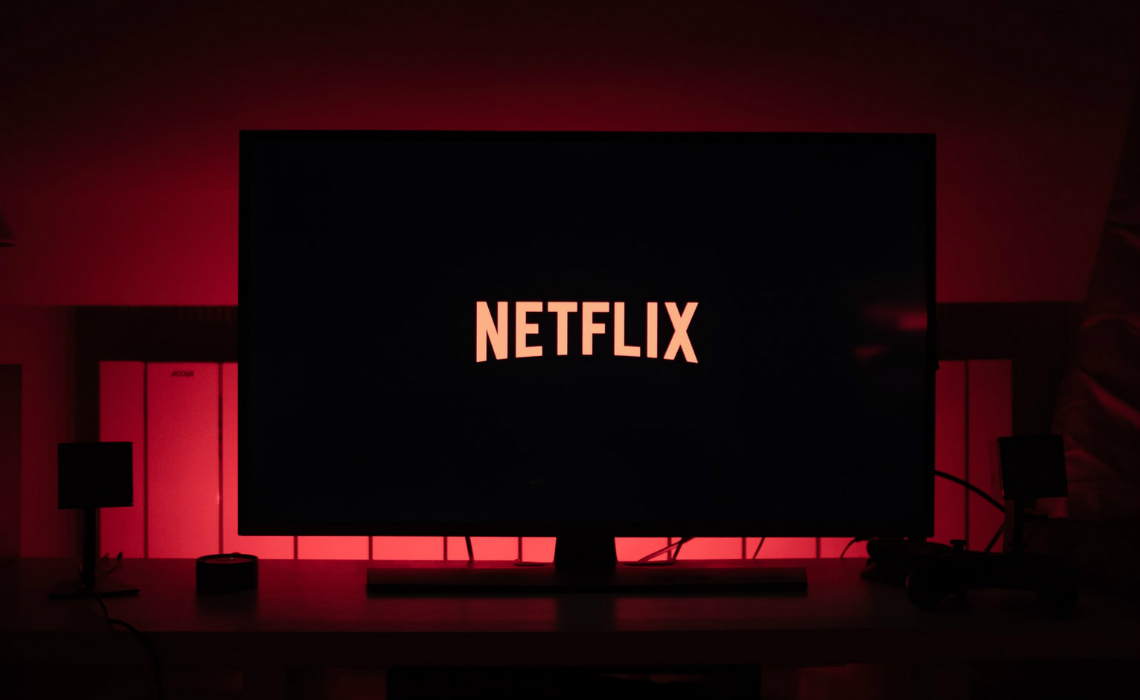 No matter where you are, or what you do! Netflix is one of the biggest video streaming platform, which has the best collection of television productions. You can find rich content, from recent movies to upcoming popular series along with a broad collection of animated movies too!
So, are you into animated series and looking for a platform to binge watch amazing TV series? In this article, we will cover the best Netflix animated series for you. So get ready and make yourself comfortable with a cup of coffee and start covering these series one-by-one.
Best Netflix Animated Series
1. Ultraman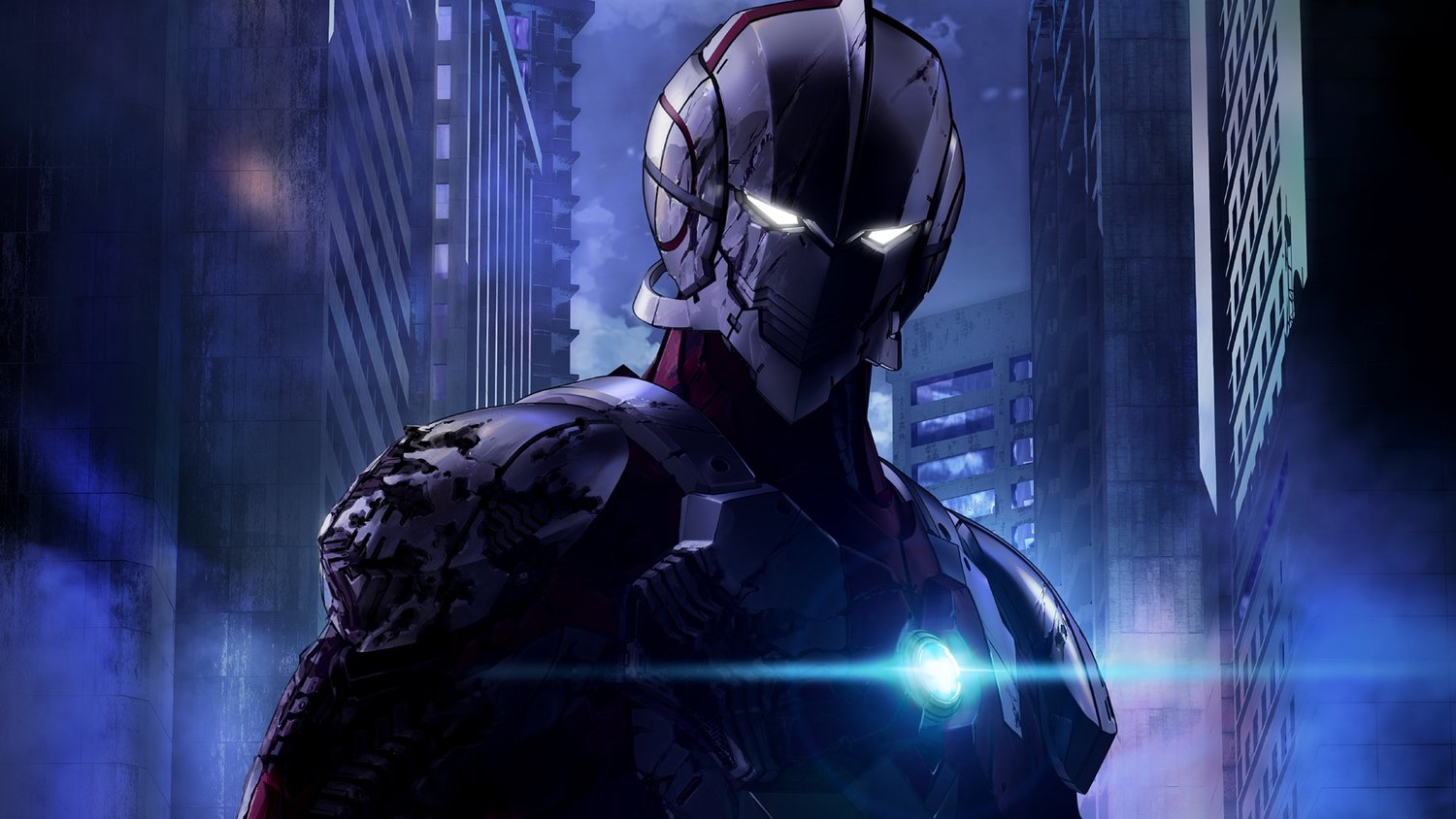 Created By– Eiichi Shimizu, Tomohiro Shimoguchi, Eiji Tsuburaya
Starring– Ryohei Kimura, Takuya Eguchi, Megumi Han
Genre– Anime Action, Imaginative
Synopsis-In 1960, a man named Shin Hayata is connected with Ultraman to save the earth from giant monsters and aliens. Now, in 2019 his son- Shinjiro takes his father's responsibility on his shoulder and became Ultraman in the process.
But here Shinjaro has to identify good and bad guys in the world amidst aliens and monsters. Now, how Ultraman will find out evil faces behind the mask, excited to know, watch Ultraman on Netflix
Spoiler Alert- Hey, who's Ultraman Ace? Well, he is Yapool. Now, eager to find out Yapool watch Netflix. You can find out here
2. Miraculous: Tales of Ladybug & Cat Noir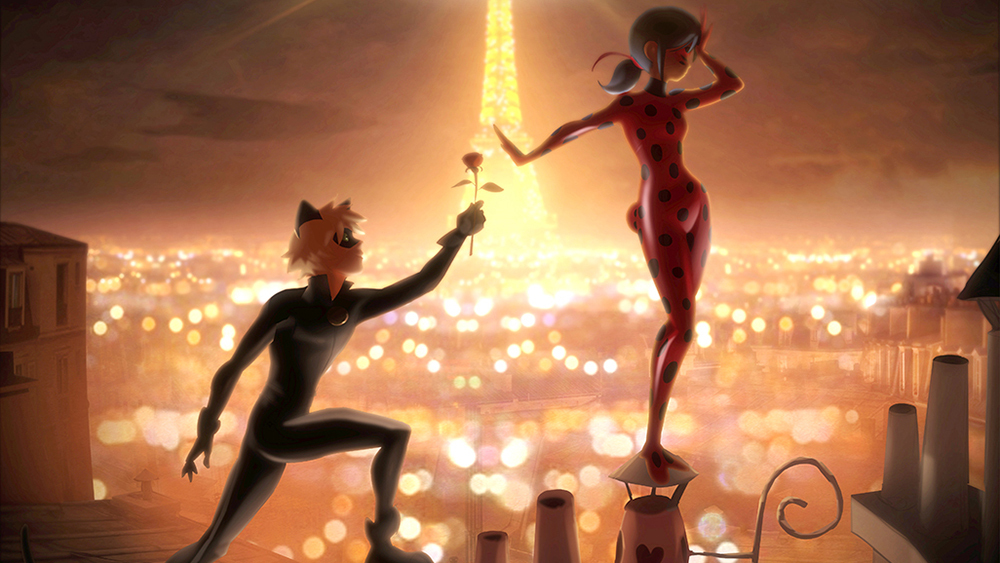 Created By– Thomas Astruc
Genre- Animation, Action &  Adventure
Cast- Cristina Valenzuela, Bryce Papenbrook, Keith Silverstein, Mela Lee, Max Mittelman, Carrie Keranen, Selah Victor, Benjamin Diskin.
Synopsis-  In Paris, there are two high school kids, Marinette and Adrien. They have to save Paris from an evil war. Both of them are assigned an important mission to arrest Akumas, who has transformed innocent people into a villain.
Marinette and Adrien transform into Ladybug and Cat Noir, consequently.  Both of them are unaware of their superpower identity. Marinette's owns beautiful ladybug shaped earring, which grants the superpower to the wearer.
Spoiler Alert– One of them has a crush on the other, to find out the secret admirer watch the series. You can find out here
3. Spirit Riding Free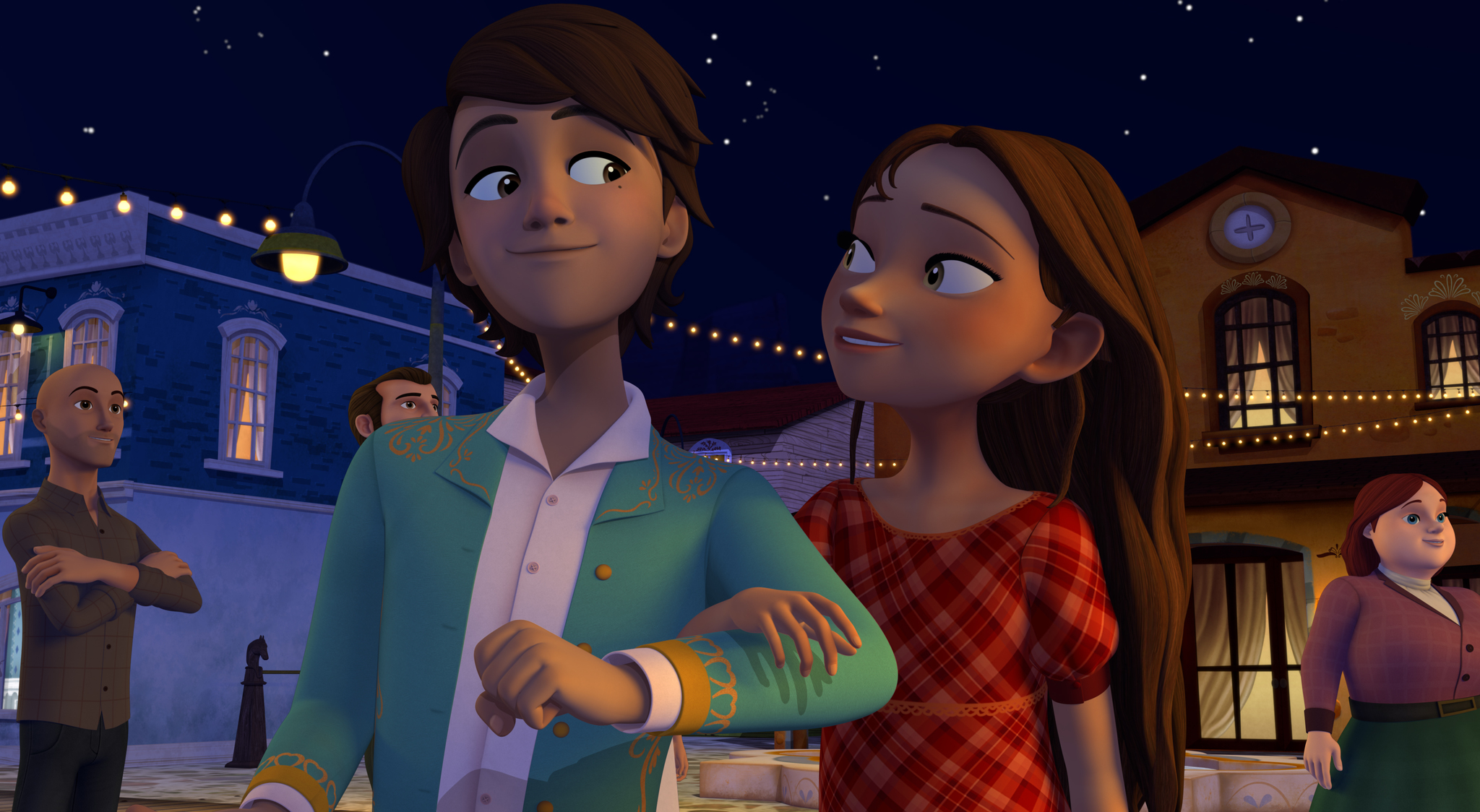 Created By- Aury Wallington
Cast- Amber Frank, Bailey Gambertoglio, Sydney Park, Nolan North, Andy Pessoa, Kari Wahlgren, Tiya Sircar
Genre-  Anime tales, TV Cartoons
Synopsis- The story revolves around the girl (Lucky), a horse (Spirit) and a beautiful bond they share. Everything was going well but, in between Spirit is caught by Wranglers and they took him to the Miradero for training.
Meanwhile, Lucky met with two other girls Pru and Abigail who owns horses too. Their horse named Chica Linda, a palomino, and Boomerang, a pinto horse, respectively.
So, Lucky will be able to Save Spirit? To know the conclusion proceed with the series.
Spoiler Alert- There is a beautiful wedding between two horses. To find out, watch the series.
4. All Hail King Julien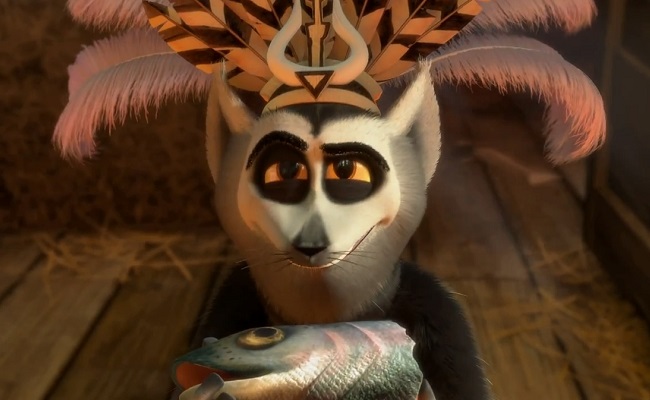 Executive Producers: Mitch Watson, Bret Haaland
Cast: Danny Jacobs, Andy Richter, Kevin Michael Richardson, India de Beaufort, Jeff Bennett
Genre-  Family-friendly, TV Cartoons
Synopsis – King Julien XII is a coward lemur, who avoid himself and his kingdom from the attack of Foosa. Meanwhile, Masikura predicts that Foosa will eat King Julien XII so he should give kingship to his nephew King Julien XIII to save the kingdom.
But, XIII turns out to be a notorious and selfish king. Confronting all these XII regret his decision and tries to take his throne back. What ups and downs Julien XII faced, or who was playing conspiracy against him. To know all this chaos, head to Netflix.
Spoiler Alert-Well, you can capture cute & flirty moments between King Julien XII and Crimson. You can find out here
5. Castlevania Season 2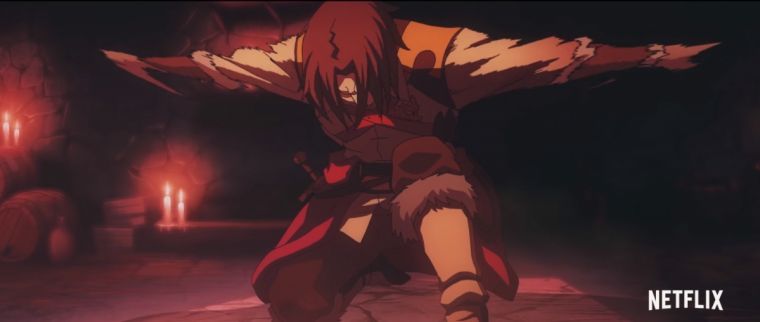 Created By- Warren Ellis
Cast- Richard Armitage,  James Callis, Graham McTavish
Genre- Anime based on Video games, Anime Horror
Synopsis- Castlevania is a dark fantasy that follows around surviving members of the Belmont Clan. Here, Vlad Dracula Tepes is all set to destroy Eastern Europe and but Trevor Belmont will do everything to save his place.
Dracula wants to destroy the human race and establish a vampire clan. But, Belmont is not alone, he and his fellows will find a way to save mankind from the evil force of  Vlad Dracula Tepes. But, how? Watch Netflix and don't forget to share with us too.
Spoiler Alert-  The death of Dracula's wife, made him destroy mankind. But what about him? Did he die or Was he left alone?
You can find out here
6. Violet Evergarden Season 2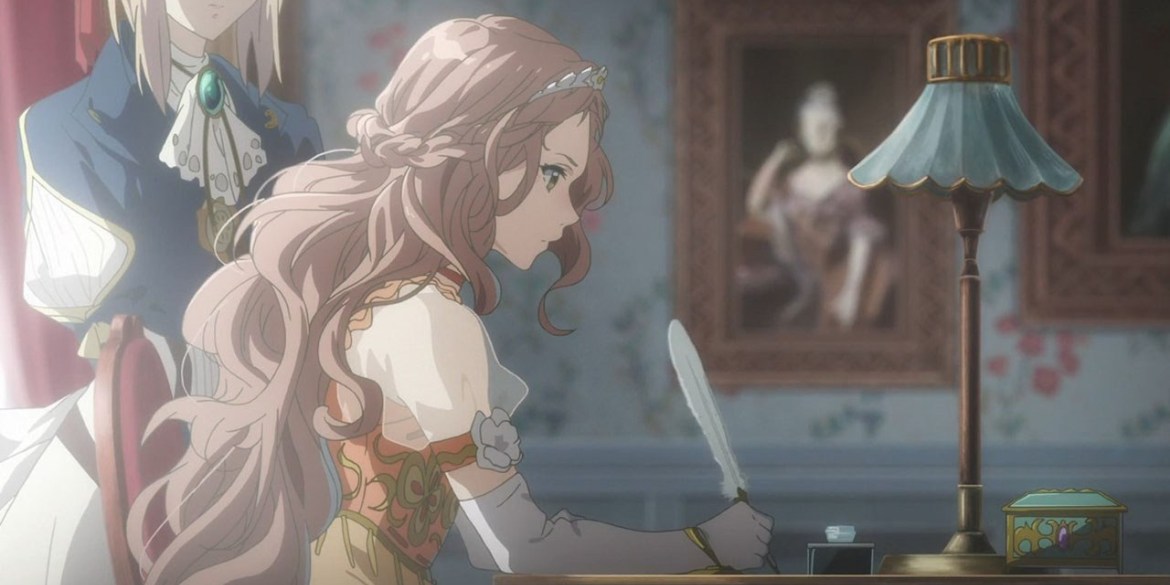 Created By- Kana Akatsuki
Starring-  Yui Ishikawa, Takehito Koyasu, Daisuke Namikawa
Genre-  Tv programmes based on Books, Anime based on light novel
Synopsis-  After the end of a great war, Violet Evergarden, a beautiful and young ex-soldier gets employment in a writer's agency and starts her work in creating letters to connect people.
In between, Violet enrolled in a Doll training course. Everything was going well, but what made her quit the job? Why she has returned to the military base again? To get the answers, watch the series on Netflix.
Spoiler Alert-  You can glance, a beautiful love story between Violet and Gilbert. But Gilbert is dead. To find out how he died, go to on Netflix.
7. Attack On Titan
Created By- Kana Akatsuki
Starring-  Yui Ishikawa, Takehito Koyasu, Daisuke Namikawa
Genre- Adventure, Japanese Films, Action
Synopsis- The story revolves around a boy Eren Yeager, and his childhood pals Mikasa Ackerman and Armin Arlert.They decided to join the military in order to take revenge from Titans because they ate Eren's mother.
Moreover, there is a large gigantic wall that no human has ever crossed because they wanted to hide from Titans. Titans are a large humanoid creature that eats humans. The name of the walls is Wall Rose, Wall Maria, and Wall Sina.
Spoiler Alert- Eren's father promised him that once he is back from the scout training. His dad will reveal some truth lies in their house basement. To unleash the suspense watch Netflix.
8. The Little Prince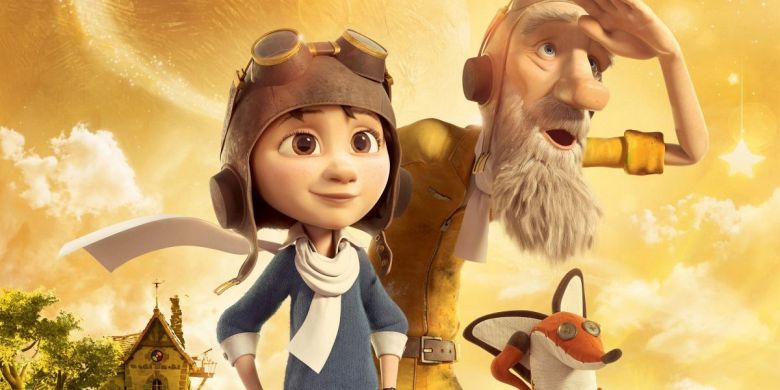 Directors: Mark Osborne
Starring-  Jeff Bridges, Anna Cieslak, Andrzej Seweryn
Genre- Film Based On the books, Children  & family films
Synopsis-Story revolves around a young girl (Foy), her mother (McAdams) and her elderly next-door neighbour, a retired Aviator.
McAdams is blunt in nature and forces her daughter to obey daily schedules and routines. In between Foy met his elderly neighbour (Jeff Bridges), he used to tell an adventure of a young boy, The Little Prince, who is living his world on an asteroid.
Spoiler Alert- The little prince died in the end because snakebites him, but it's a metaphor. To find out the mystery, let's watch this series here on Netflix
9. The Breadwinner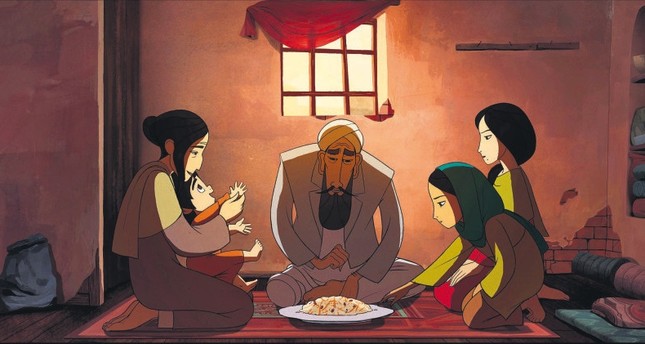 Director- Nora Twomey
Cast-  Saara Chaudry, Soma Bhatia, Ali Badshah
Genre- Film Based On the books, Children & family films
Synopsis- In Kabul, there is a girl named Parvana who lived with her family under the dictatorship of the Taliban. Her father, Nurullah is a former teacher who got handicapped during the Afghan war.
There is no male member left in her family for financial support because Nurulla was accused of insulting Taliban and later arrested is, so Parvana cuts off her hair and dresses like a boy to support her family.
Spoiler Alert- Nurullah comes back home! Yay. But how and when? Watch the whole series on Netflix.
10. Rilakkuma and Kaoru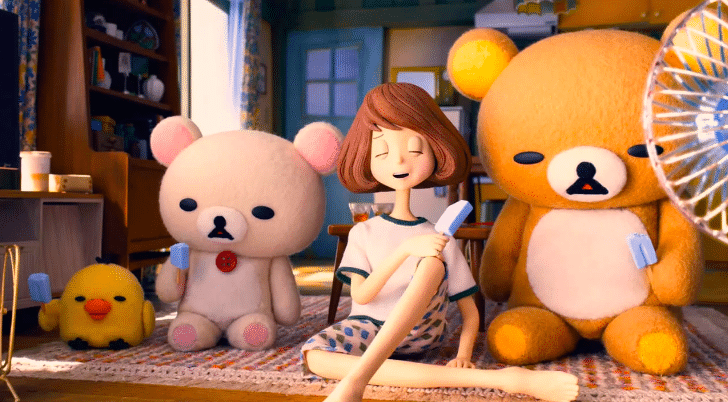 Created by– Aki Kondo
Cast-Mikako Tabe Soki Matsumoto Takayuki Yamada
Genre- Japanese TV programs,  Anime Dramas and series
Synopsis- The series revolves around a girl named Kaoru. She is a hardworking young lady in her 20's. One fine day her doorbell rang and here comes the Rirakkuma, (toy-like brown bear) Korilakkuma (toy-like white bear) and Kiiroitori (Kaoru's pet yellow chick).
However, she is surrounded by a bad fortune, which led her to visit Fortune teller. She forecasted that Kaoru's three roommates are the reason behind her bad luck. Meanwhile, Kaoru is also facing some financial issues, which led her roommates to find some part-time jobs. So how will they find, what were the jobs to know everything watches the series.
Spoiler Alert- Kaoru has started admiring a delivery boy, she started ordering more online stuff. But what about that cute guy? Does he like her? To find out, watch the series on Netflix
11. 3Below- Tales of Arcadia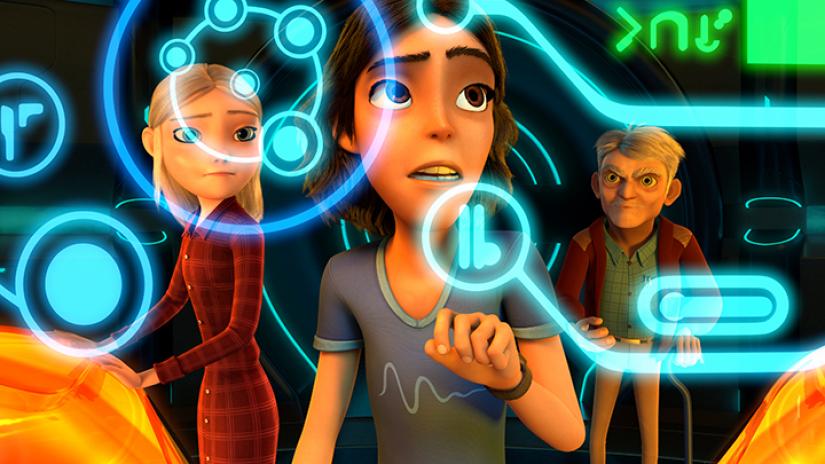 Created by – Guillermo del Toro
Cast – Emile Hirsch, Diego Luna, Tatiana Maslany
Genre- Children & family films, Action
Synopsis- The teenage alien couples (Aja and Krel) and bodyguard fell down on the Earth. They are in the form of humans who are in search of technology to power their spaceship.
Now Krel invented a mind-reading device to communicate with humans. Both Teenagers are fighting hard to save their new home from General Morando. Moreover, he lands himself on the earth and everyone tries to stop him.
Spoiler Alert- The king and queen, sacrifices their life to kill Morando. But wait! Where do they come from?  Unreveal the mystery at Netflix
12. The Dark Crystal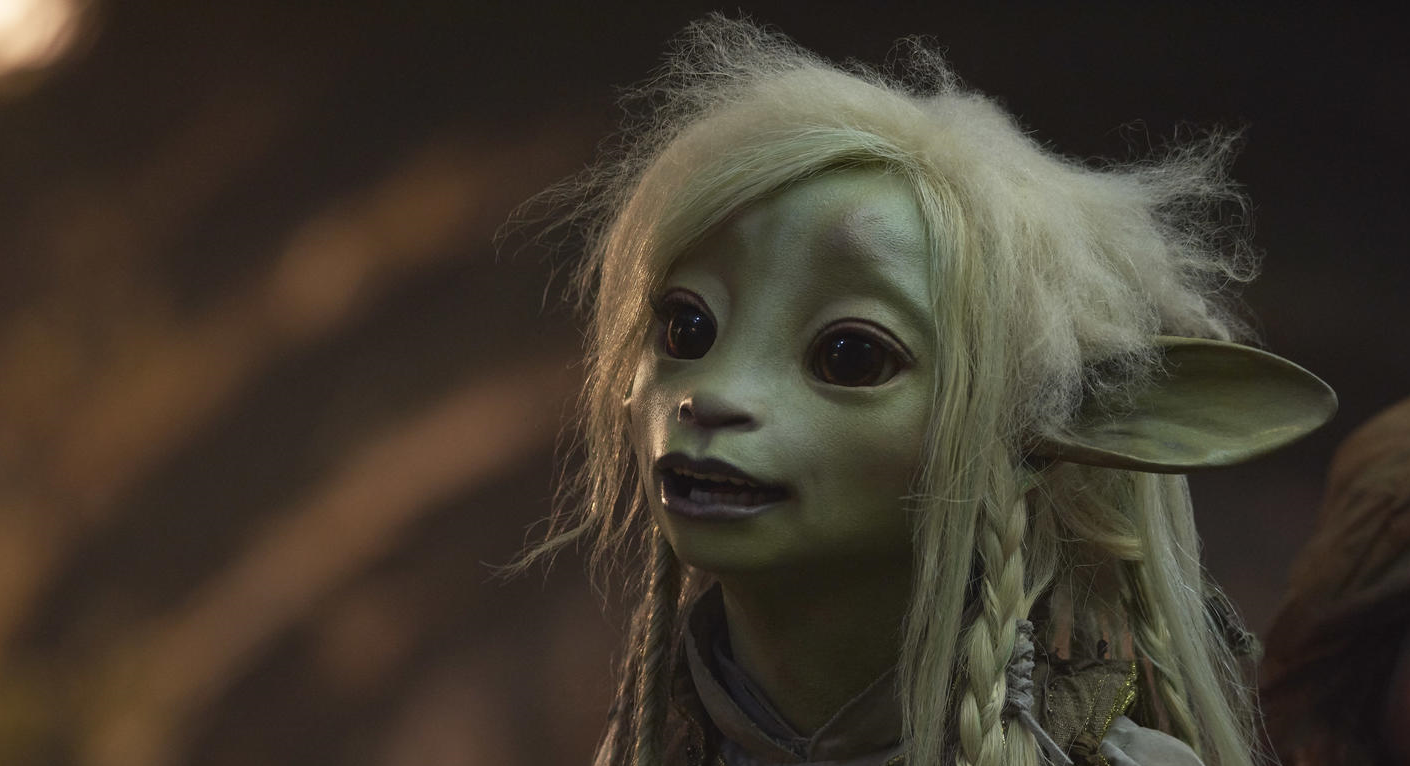 Director-Louis Leterrier
Starring- Taron Egerton, Anya Taylor-Joy, Nathalie Emmanuel
Genre-  Fantasy and Adventure
Synopsis- In the world of Thara, which is encircled by three suns. In the land of Thara, there is the Gelfling, prominent race of that world. Apart, there was a time when Gefling was defeated and taken over by the alien Skeksis.
Thara is pure and has the giant crystal heart of Truth. But during the Skeksis invasion, the crystal was broken. Now the heart is the source of Skeksis power & life and is transformed in the dark purple colour which pointed towards the series title, The Dark Crystal.
Spoiler Alert– Finally! Gefling won the battle, but wait what about Deet? She chooses isolation while walking away from Rian and her family the disease starts spreading in the woods. Watch the conclusion at Netflix 
Final Word
When it comes to getting rid of boredom, we can easily rush towards Netflix, as this online streaming platform showcases a large variety of TV series and movies to keep you entertained.
We have combed the Best Netflix Animated series of 2023 for you, enjoy as it is time to get hooked!  Get your cup of coffee and log in to your Netflix account & start scrolling the listing.
But wait, before you binge-watch, if you liked this article, don't forget to upvote and share with movie buffs. Let us know which series was your first take with views in the below comment section.
Follow Us: