There are several methods to make a living but do you wonder if there was an easy and smart way to do it. Money making apps can be downloaded on your phone and help you earn a decent amount. Ever since the smartphone revolution, we are blessed with access to the internet with good speed. Turning your routine of staring at the screen into money sounds lucrative and it sure is. There are some apps that make you money, available for both Android and iOS devices.
You must have heard of people earning from social media by advertising stuff or creating content which makes them famous and earn money in return. If you have a desire to use your talent and knowledge to make money you can try these online earning apps. These apps have certain tasks for you some of which require you to review and take surveys for the services and products used by you. The best money earning apps will require you to have promotional ads on your phone screen for quick money.
Best money-making apps available for Android and iOS devices:
1. iPoll-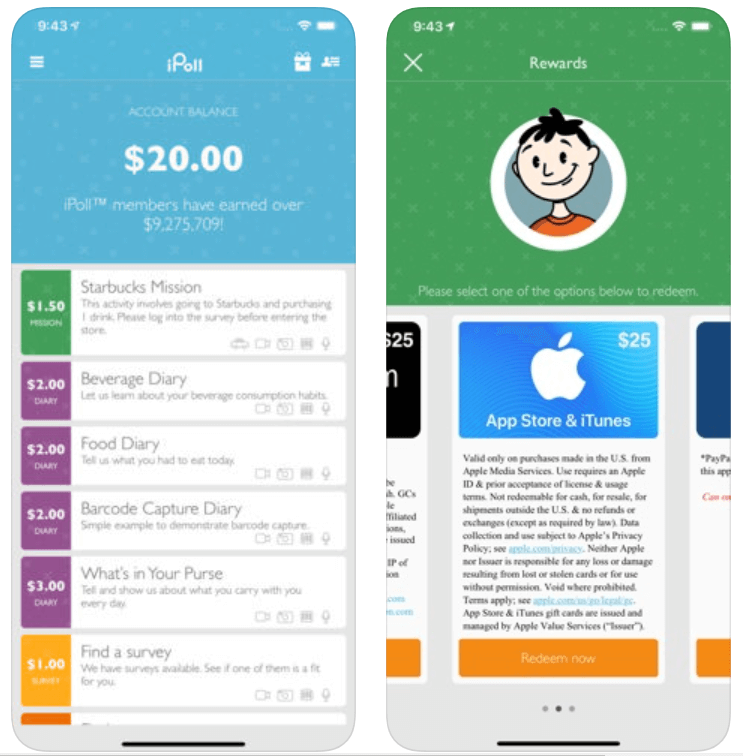 It is one of the best money earning apps for beginners. It needs you to fill in a survey for the information they can sell to other companies. Such as survey related to TV shows, which is collected and database is thus sold to companies in the entertainment business. You can earn money, gift cards for online services and other rewards. All you need to do is stay online to give reviews for products and services you use from your prospect. Surveys range from how was customer's experience at a grocery store to what rating you like give to your new car rental service. iPoll is easy to use money making app which is simple to use.
2. Money app-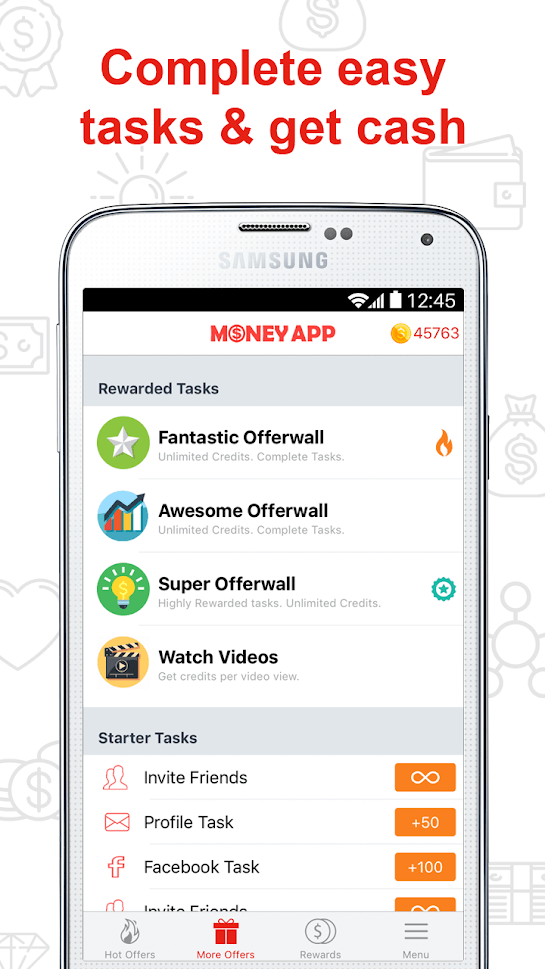 It is a compilation of surveys, games, and videos. You can choose any of those from this earning app to make money. You get rewarded in cash on Paypal as you finish your tasks. The rewards are transferred to you in 2-3 working days which make it a trustworthy app that makes you money. Participating in free trials, shopping at the nearby stores, playing games and watching videos are some of the tasks you are assigned to do for this online earning app. This limits you from using VPN, proxy and also from making multiple accounts. Best money earning app which pays you in cash and no other reward points or gift cards.
3. Foap-
Foap can be the best money earning app for you as it has a creative touch to it. If you love photography, you can directly sell your everyday life adventures snapped on your phone. The app covers a large network where you are required to make an account and upload your photos with relevant tags. The more your photos are reviewed, the more are chances of it making it to some brand and being purchased. This is 3 million people community where a number of data is uploaded regularly. All you need is to get here with your skillset of photography.
4. Slidejoy-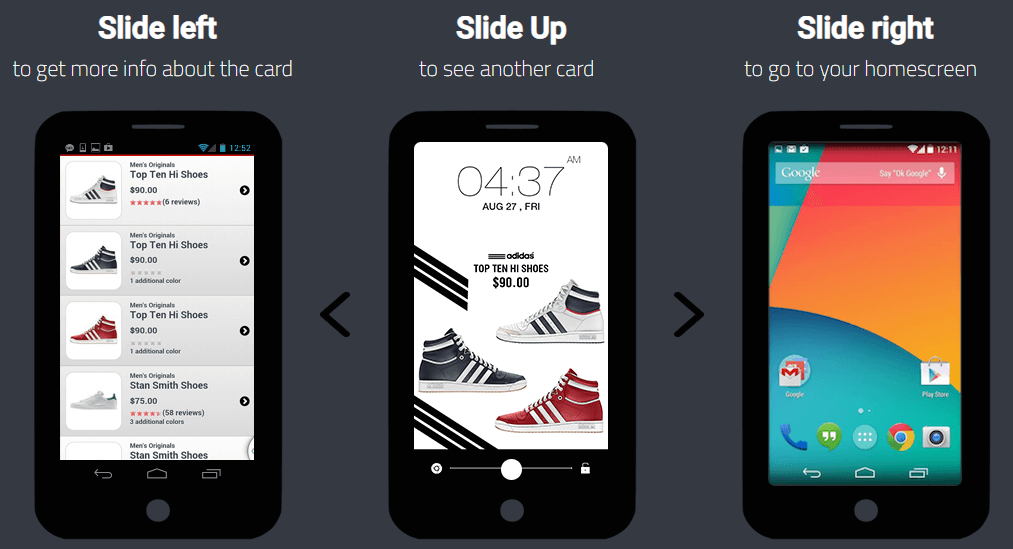 Slidejoy is a digital lock which will reward you for times you unlock your phone. It will show news or card with promotional ads each time you unlock the phone. You need to go to the card and slide left to get details on the displayed item. Swipe up to move to another card and the number of times you unlock your phone, you will get rewards. You get money through Paypal or gift cards from Amazon, Google, Starbucks, Walmart and more. This is considered as very reliable and quick money earning app.
5. Pact-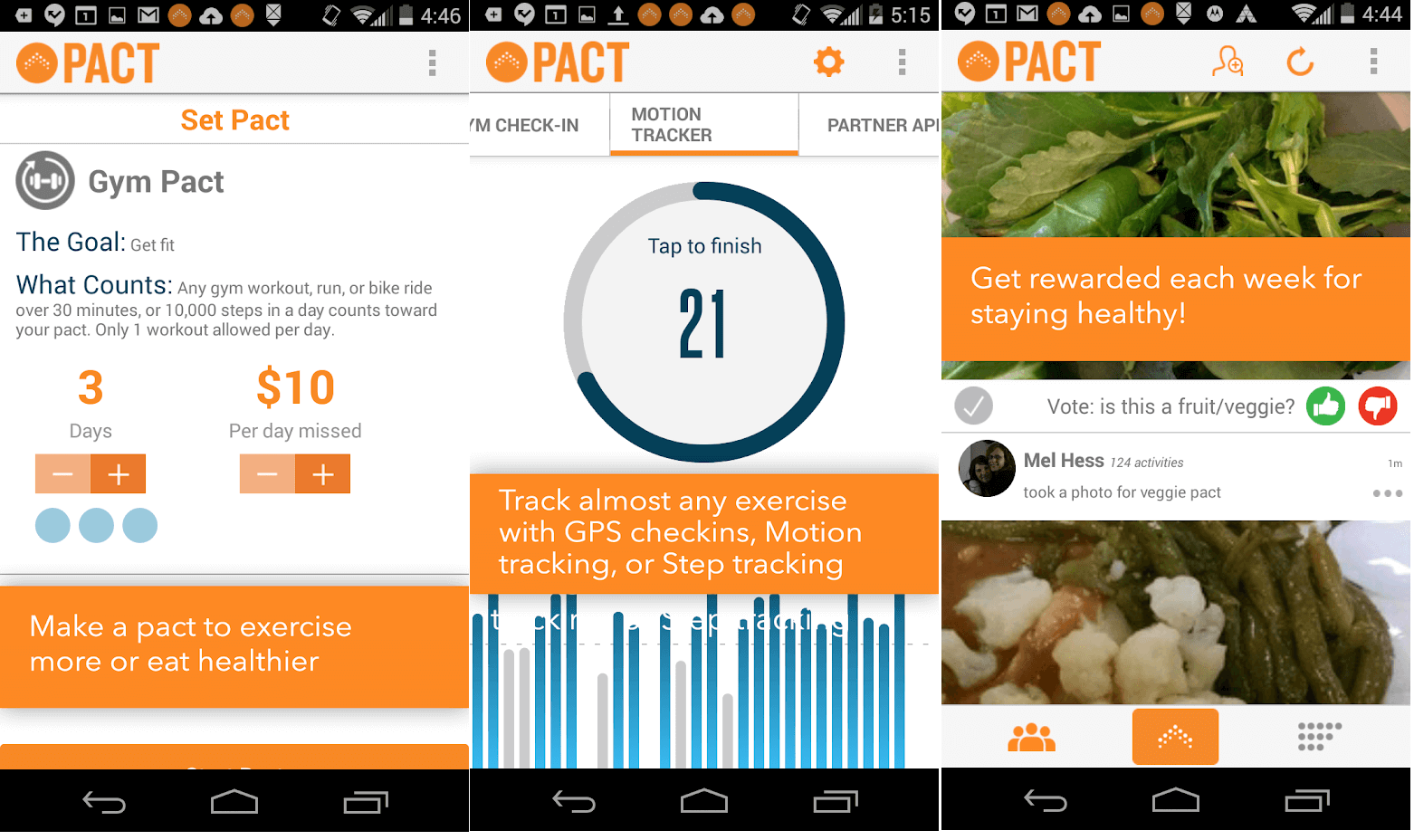 What can be better when you get healthy with an app that makes you money. Yes, that's exactly what Pact does, it will ask you to make a pact with it and stay in the routine to follow it adherently. At the end of the successful submission of a pact you can see your rewards which range from 30 cents to $5 per week. The catch here is to keep you motivated and therefore not to give up on your health regime. That's why it will monitor all your activity with a GPS tracker and also requires you to submit photos. Failing to complete your task will need to submit the amount instead.
6. BookScouter-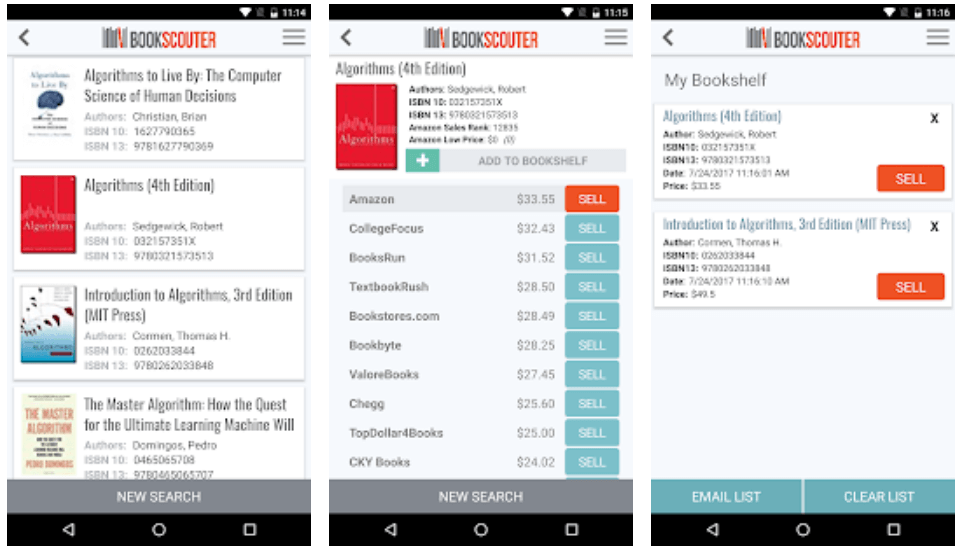 Bookscouter is a great app to encash the shelved books from your collection. Best money earning app for selling old and used books via portals like Amazon. Simply add the barcode of book or scan it on the app to upload it on selling list. Compare the prices for the book on other portals selling the same, which helps in decision making. It is good to put the book out for sale rather than just holding on to it. It benefits libraries and students who are looking for books at low rates and in turn, becomes an online earning app for you.
Conclusion:
The above mentioned apps that make you money will help you with your small expenditure. It can be used to pay your phone bills, or put to savings. Small tasks such as taking surveys and watching videos on your smartphone all it takes. These money-making apps pay you back in rewards, gift cards and cash. Things to know before entering a gaming site to earn money.
Apps like Slidejoy ask you to do bare minimum is the turn of money. Also, apps like iPoll are fun if you like to give your views in the form of a survey to earn money.
Try these apps and let us know in the comments which one did you find the best money earning apps. We would also like to know if you have tried any such online money earning apps. Please subscribe to our newsletter and follow us on Facebook, Twitter and YouTube for more tech topics.