The way users interact with one another and with brands is changing. An average user spends 2 hours 15 minutes on social media. This clearly indicates how social media is becoming an exhilarating frontier and a perfect gateway into your network. Owing to which social media related cybercrime is making a profit of at least $3.25 billion from social media platforms alone.
In nutshell we can say Social Media is a hot bed for cyber-criminal activities.
Both companies and threat actors use social media as bait as it makes engaging and searching for target insignificant. Plus, spreading malicious content by creating fake accounts at an extraordinary rate has become easy.
With help of an infographic we show you how social media is used by cybercriminals. (Pin it)

Besides this, other shocking facts about how social platforms are exploited by cybercriminals are:
In 2016 13% of large organization experienced breach due to social media and since then this number is growing.
Since 2017 a global increase of about 400 to 600 percent has been noticed in detection of cryptomining malware.
"Facebook Messenger has been instrumental in spreading cryptomining strains like Digmine," said Dr. Mike McGuire, Senior Lecturer in Criminology at the University of Surrey
40 percent of malware infections on social media come from malvertising
30 percent come from plug-ins and apps
50% of top 500 Alexa sites are spoofable
1.92% of all posts, comments and tweets are malicious or attempted attacks
88% of enterprise market value is compromised due to digital brand hijacking
22% of social media users have fallen victim to a security-related incident
50-100 million of Facebook's monthly active user accounts are fake duplicates
How Cybercriminals Exploit Social Platforms 
Circulating Malware
Research
Social engineering
Fake Offers, Apps
Brand Hijacking
Malicious Bots
DDos attack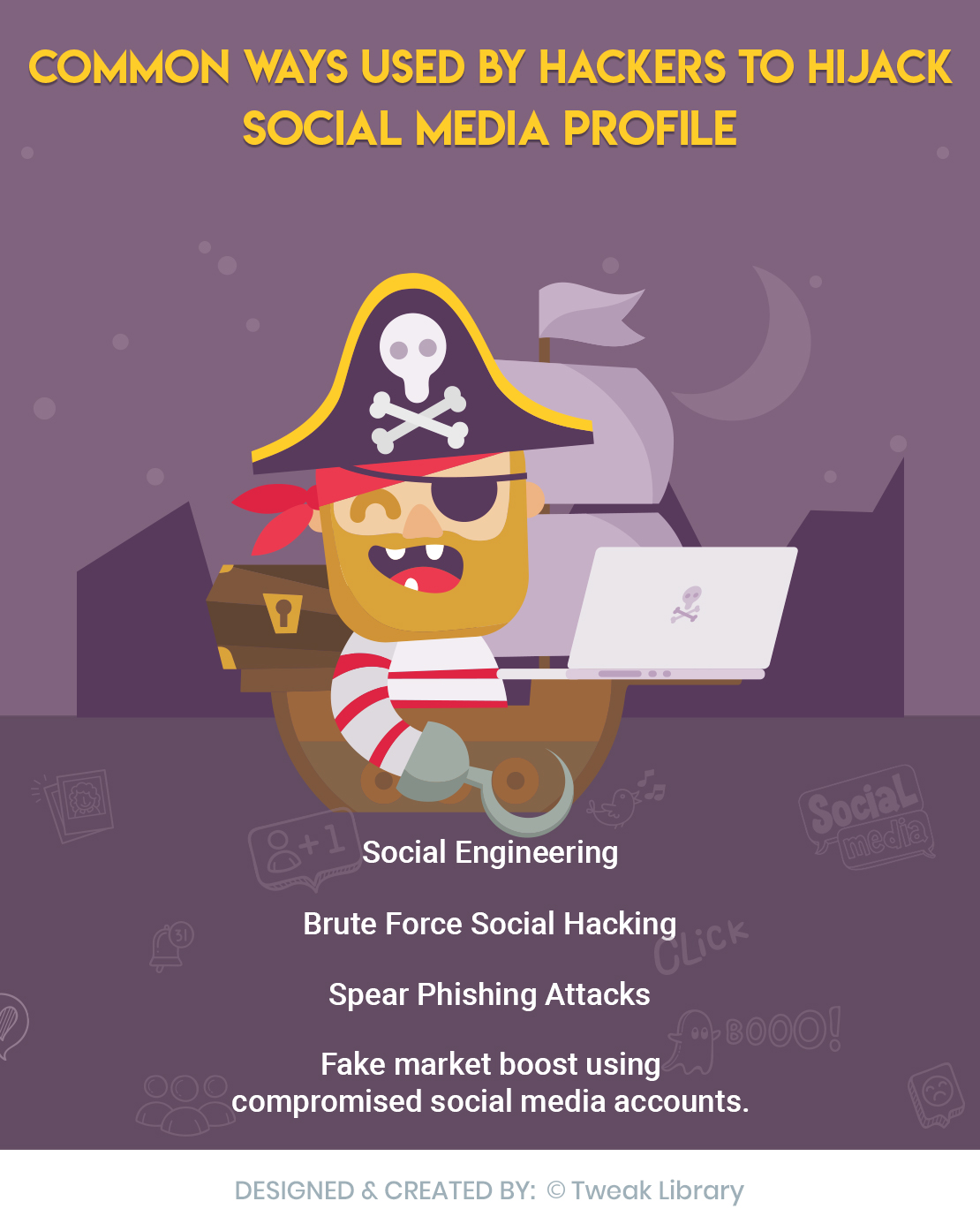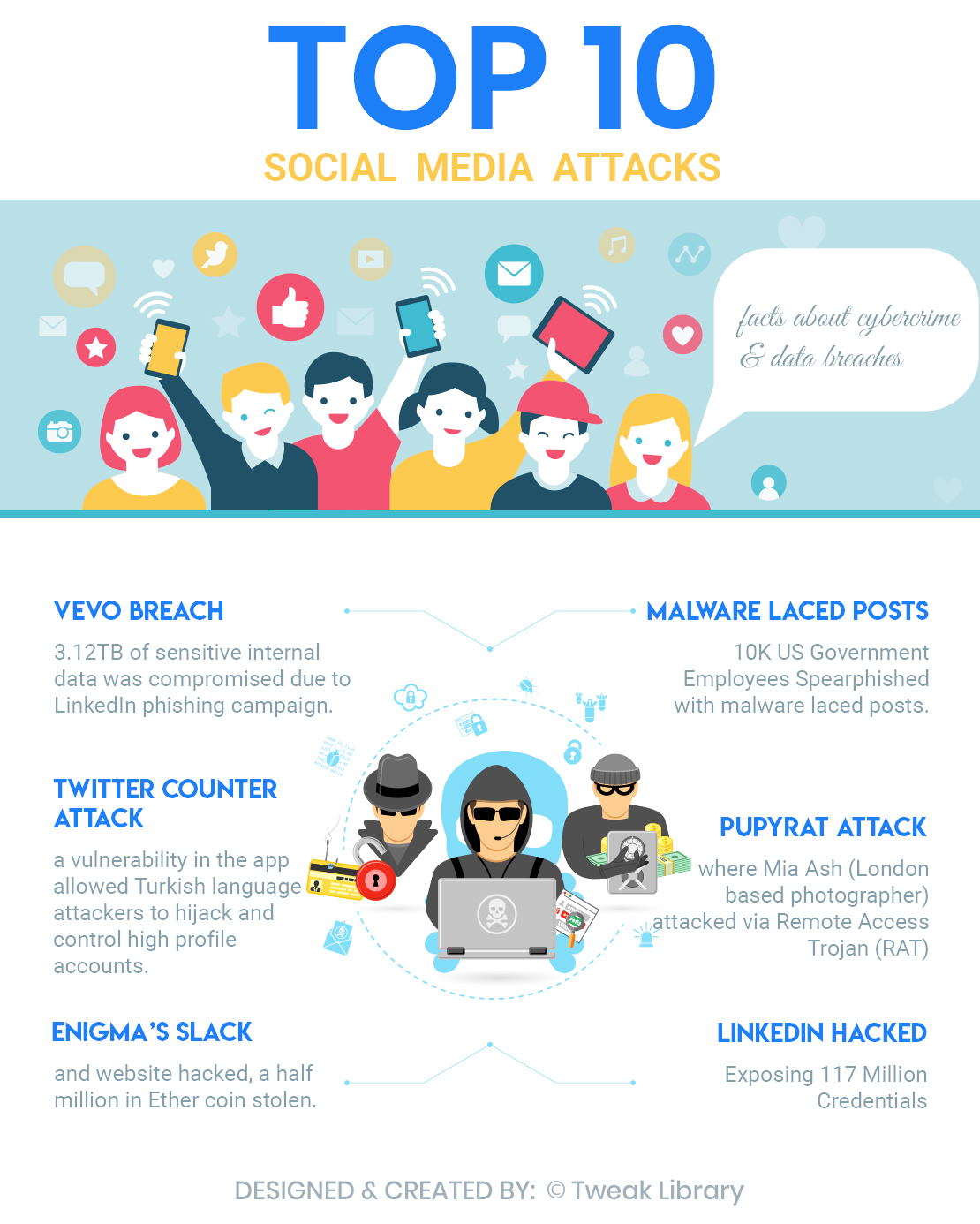 Hope you found this information useful and have understood how your information can be exploited by cybercriminals.
To know more about latest threats and attacks stay tuned.
We would like to know your thoughts please share your feedback.