Table of Contents
We often face times when we have absolutely nothing to do. Although there's a laundry list of activities you could be doing, it is often easier to whip out your smartphone and play some games. For those few minutes of extreme boredom and restlessness, you could hold your mobile and play a few mind diverting games which would help you easily pass the time.
There are a lot of other small tasks you can do if you feel like reading news, replying to social media, watching comedy clips, etc. but none of these can exercise your brain. Yes!!! You read it right. Believe it or not, we can exercise our brain by diverting it from current monotonous work and using it elsewhere to solve puzzles or play games for a short while. Playing these sorts of time pass games unknowingly motivates us and makes us feel excited especially when we complete a level. After trying out hundreds of these games I have come across a few really good ones.
Gaming is a hobby and it requires time and passion. But these time-pass games are those that can be played while waiting for Doctor's appointment, waiting for your train or sitting in the train waiting for your destination to arrive and such situations. Before I share the list, I would like to highlight the factors considered to pick out these android games:
Easy to play. If you have a few minutes to spare, then it is obvious that you would prefer simple android games which don't require complicated process to play. An easy game that involves tapping the screen would be the best one.
Minimal required details. Easy is one factor, but the game must have fewer details for the user to learn. A game with too many complicated details would be difficult to remember and would not qualify as a quick time pass game.
Achievement. The next factor to be taken into account is to attain a reward after the successful completion of a level. After you complete a level, though easy, the game must display a message stating completion of level and what you have earned after doing so in the form of stars, points, etc.
Shorter levels and Pause feature. The game must include shorter levels which can be completed quickly as these games are a source of passing the few minutes you have to spare and not something that involves you deep into them and make you lose the track of time. A pause feature would be handy as you can stop it anytime and continue it later. Shorter levels also are beneficial in case the pause doesn't work in between levels as they can be reattempted anytime.
Easy levels to follow a hard level. If the game has a hard level like 'Defeat the Boss', which would require multiple attempts to complete, then easier levels should follow to keep the game interesting and motivating. On a personal note, I completed 1000+ levels of Candy Crush only to find the next upcoming level harder than the previous one. As the game got difficult, I stopped playing. I used to play it when I had nothing better to do but playing tough levels gave me a feeling of reappearing my college exams.
Logical concept. This factor is too difficult to get as time pass games are not meant to be logical or resemble real life. They are played to divert your mind and attempt things not possible in the actual way of living. Still, it is best if they don't promote anything absurd like shoot the chickens or hack the doll into bits and pieces using dangerous tools. These games could be disturbing and induce immoral behavior.
Non-Addictive. Android Games should never be addictive. They were created with the sole purpose of recreation to avoid boredom. Addiction to a game means you would be spending most of your time to play the game. When not playing, it would never leave your thoughts and any obstruction between you and playing the game your lead to frustration. Such a situation becomes dangerous for you and the people around you. Avoid addictive games at all costs.
Relax your eyes. Finally, one of the most important points is that a game must not require the user to gaze on the phone continuously for a long time. This would lead to the straining of your eyes and might create vision issues. You must be able to relax and blink your eyes during the game and look away from the mobile from time to time. The fear of you losing the level of a game and concentrating with effort fails to meet the purpose of playing a game.
The best time killing games Android 2022:
Disclaimer: This list is a random mention of games and not a top 15 list with the best one ranked as first. Also, all these android games are free to download and install but might contain In-app purchases.
1) Track Twister Android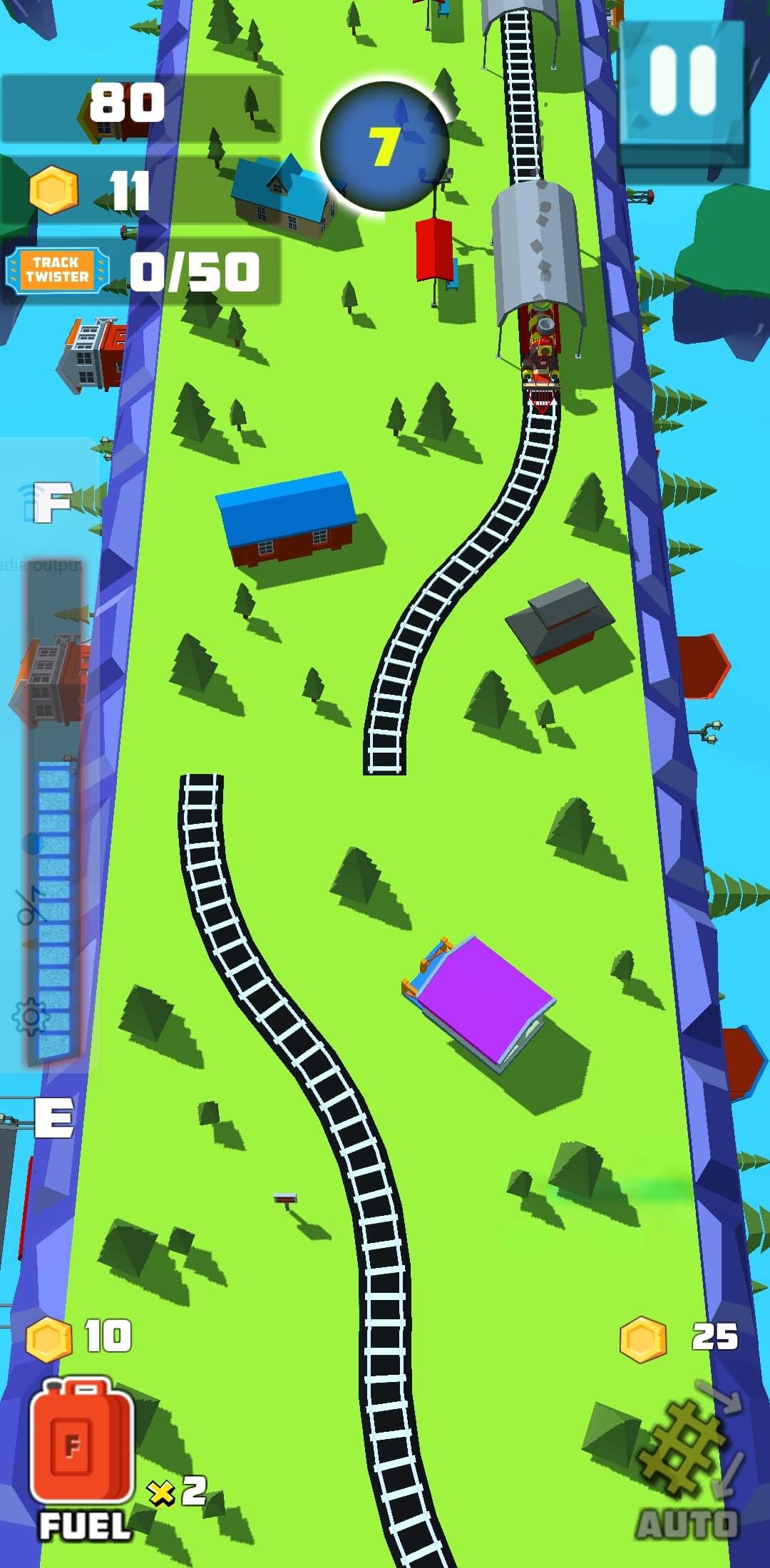 A unique concept of twisting the tracks to create a straight route for the train to move forward. This game is an arcade-type where you must start from the beginning if you fail. It does not have level saves and is a great game to pass that few minutes you have to spare. It is all about your quick reflexes as a miss will take you back to the beginning.
2) Monster Breakout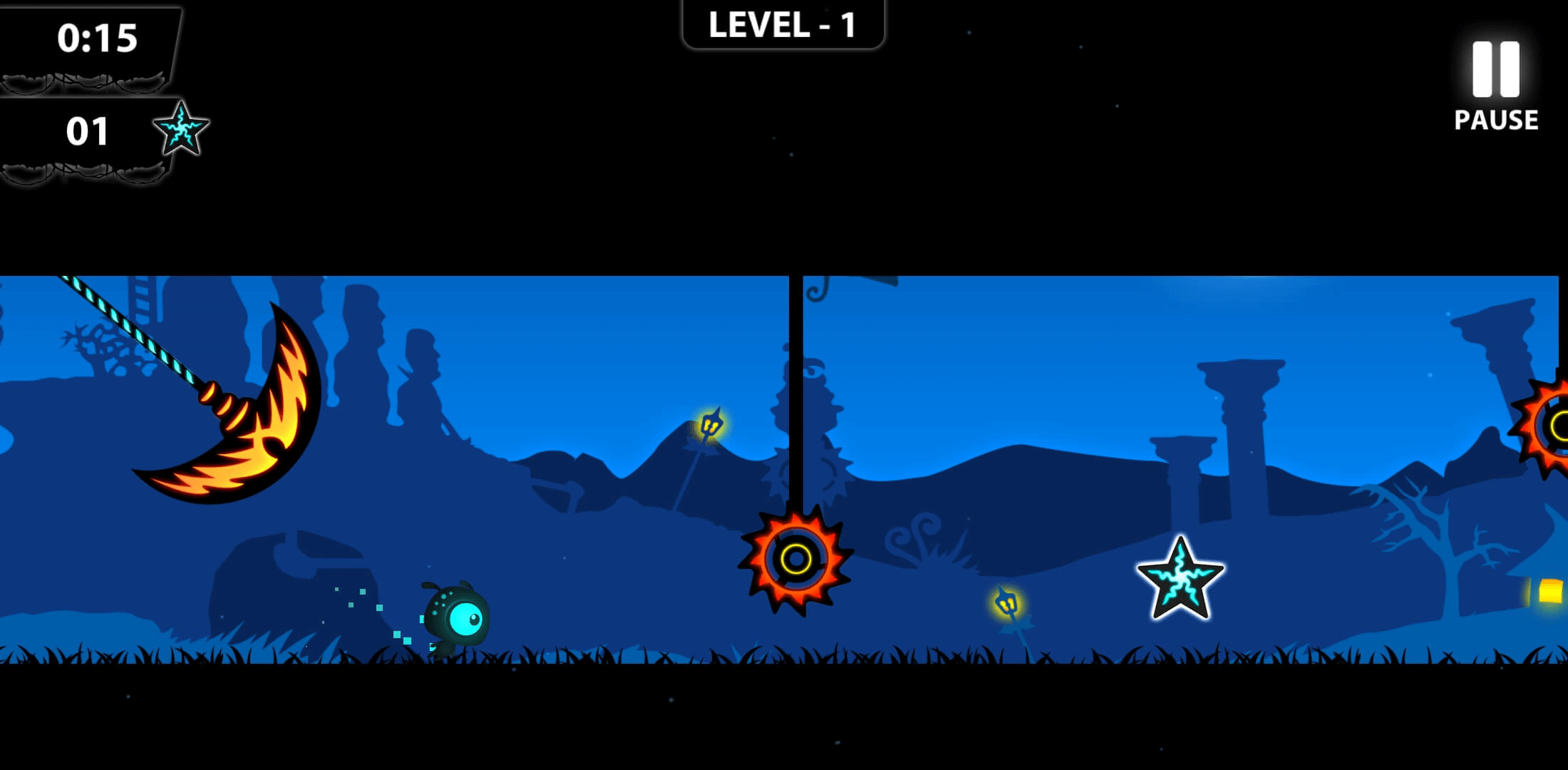 Another game with a unique concept, this game involves of saving your game character form monstrous hurdles. The player will have to face a character always on the run and must tap the screen to stop in case of hurdle. It is an arcade type game and requires the player to be extra attentive. It does have level saves and with each level, the mission gets more difficult and exciting.
3) Candy crush
Even though I stopped playing, but the list would never get completed if I missed this one. The hours I spent on this game to reach more than 1300 clearly justifies that it is a game to consider. With small levels of swiping similar candies, the game exercises your brain when you look for the best match and eliminate as many candies as you can.
4) Plants vs zombies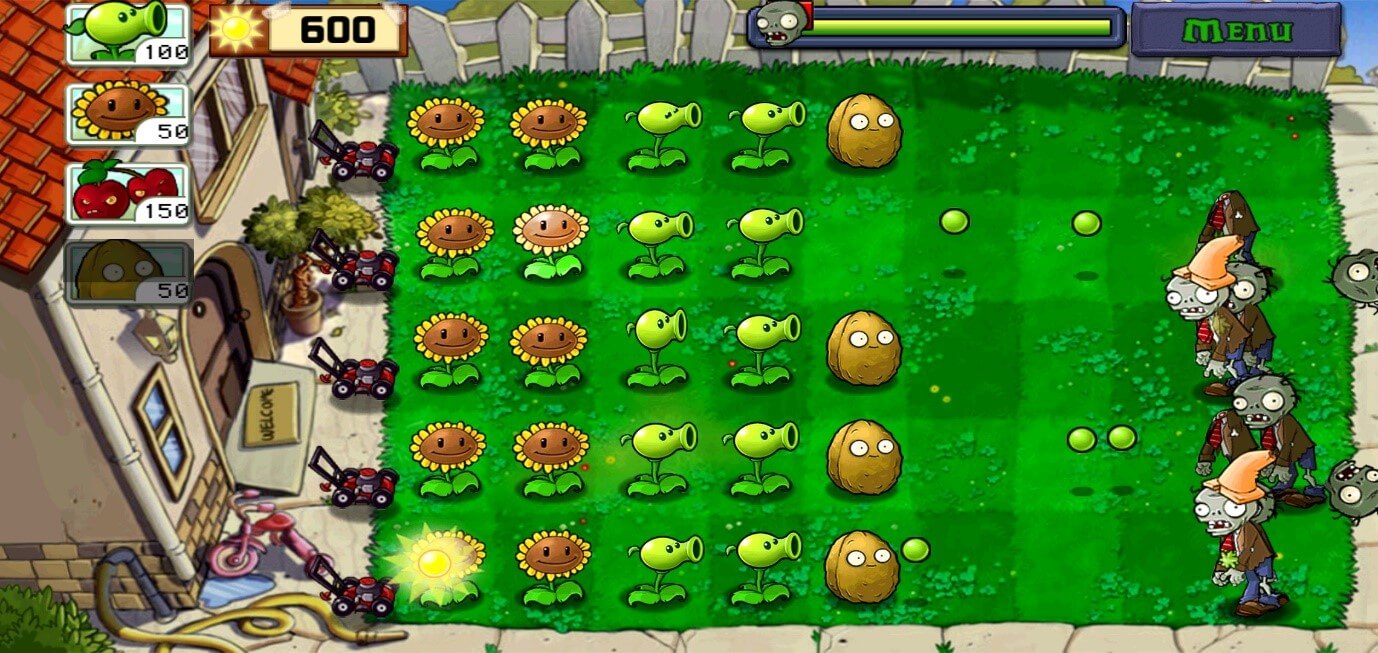 The name clearly defies logic, but it is a fun game with small levels leading to a 'Defeat the Boss' level and then followed by easier levels in a different environment. The levels require less than 3 minutes each to complete and can be paused and played later. The autosave feature ensures that you pick off from the same point you left it. The game sometimes requires you to act almost immediately, thus sharpening your mental reflexes. Apart from the main game, there are a few extra levels to try out which are more exciting.
5) Crush the castle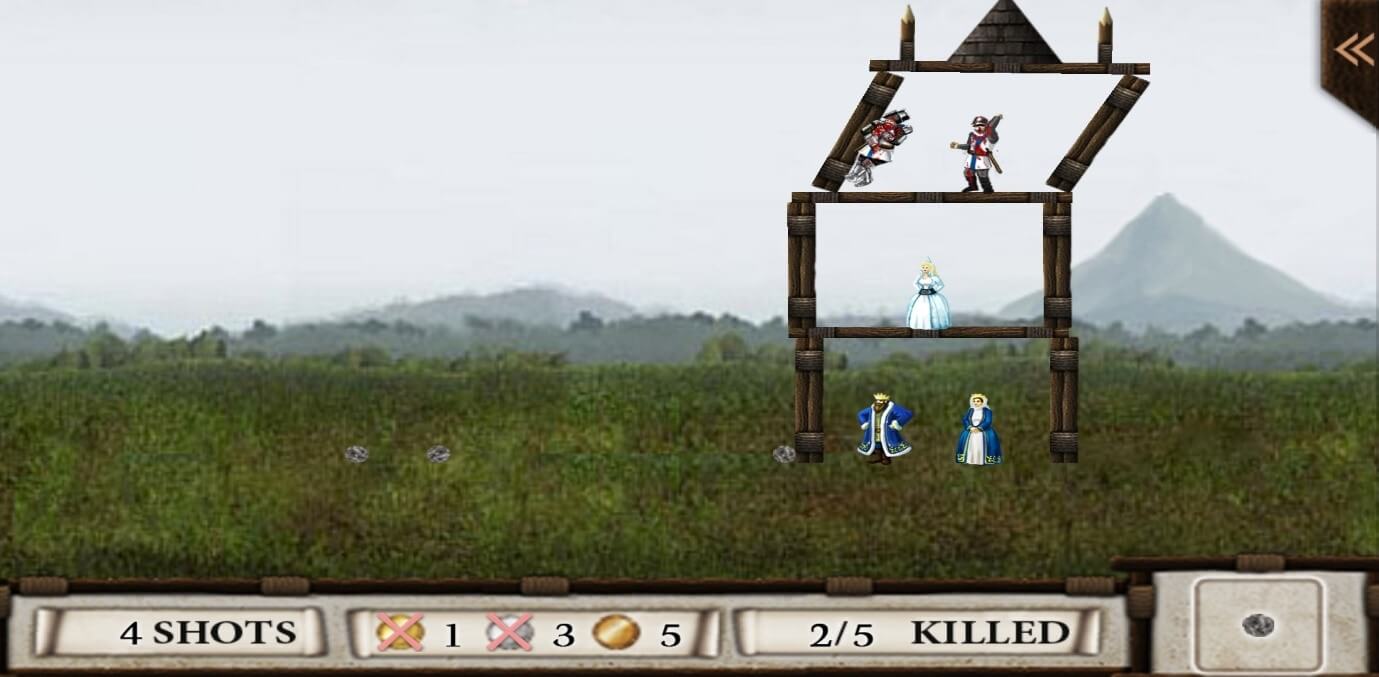 As the name suggests, you have to destroy the castle starting with limited and feeble weapons. As the game advances, you move to different locations with better weapons and harder castles. It may seem hard but is definitely doable. Once you unlock stronger weapons, you can play the initial levels and completed with one shot where it took more than 5 shots to destroy the castle. The graphics is old as it is at least decade old but still is winning hearts all over. It has short levels and is auto-saved after each level.
6) Paint Pop 3d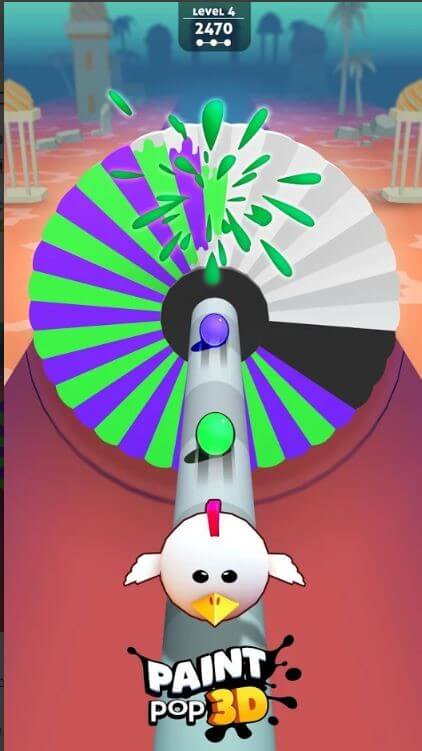 It is quite a simple game where you have to shoot paintballs on a white circular screen without hitting the sheet's cover which is in the form of huge rotating fan blades. It has many levels and sublevels and is very easy to play. It does not create a compulsion in the user's mind to play and can be easily enjoyed whenever you have time. The blades get challenging as the levels progress.
7) Circle pong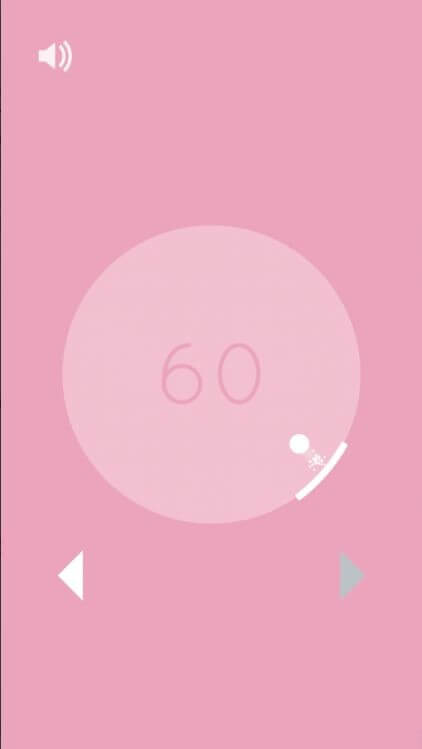 Another unique concept where it seems like you are playing Air Hockey or squash but all by yourself. You have to stop the bouncing ball from getting out of the circle with the help of a short bar that rotates in a circular motion. It will be difficult at first and you might fail not reaching the score of 5 in the initial attempts. But once you get a hold of it, you can reach far out. It requires concentration and eye to hand coordination.
8) Slither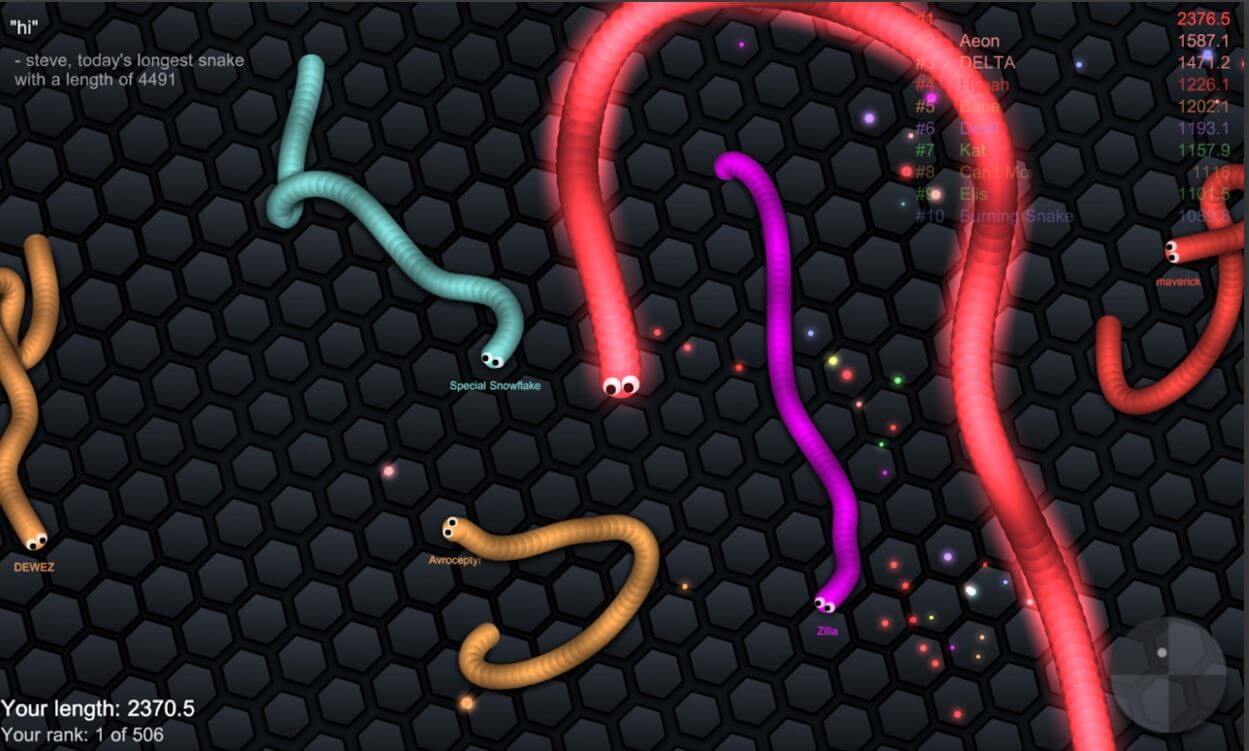 If you have used mobile phones from day one, you would probably remember that Nokia phones were very popular those days, and every other person had it. There were a few games available and 'Snake' was the one which held the rank of the most played game ever. Similar to Nokia's Snake, Slither involves a small snake moving in the endless space like environment eating colorful dots that increase the size of the snake. There are other snakes to be careful of and hitting any other snake's body headfirst would result in your snake break into pieces and be consumed by other snakes nearby. The snake is easily manoeuvred by placing your finger on the screen. However, it is recommended to start only if you know that you really have some time to spare before your next task.
9) Bad banker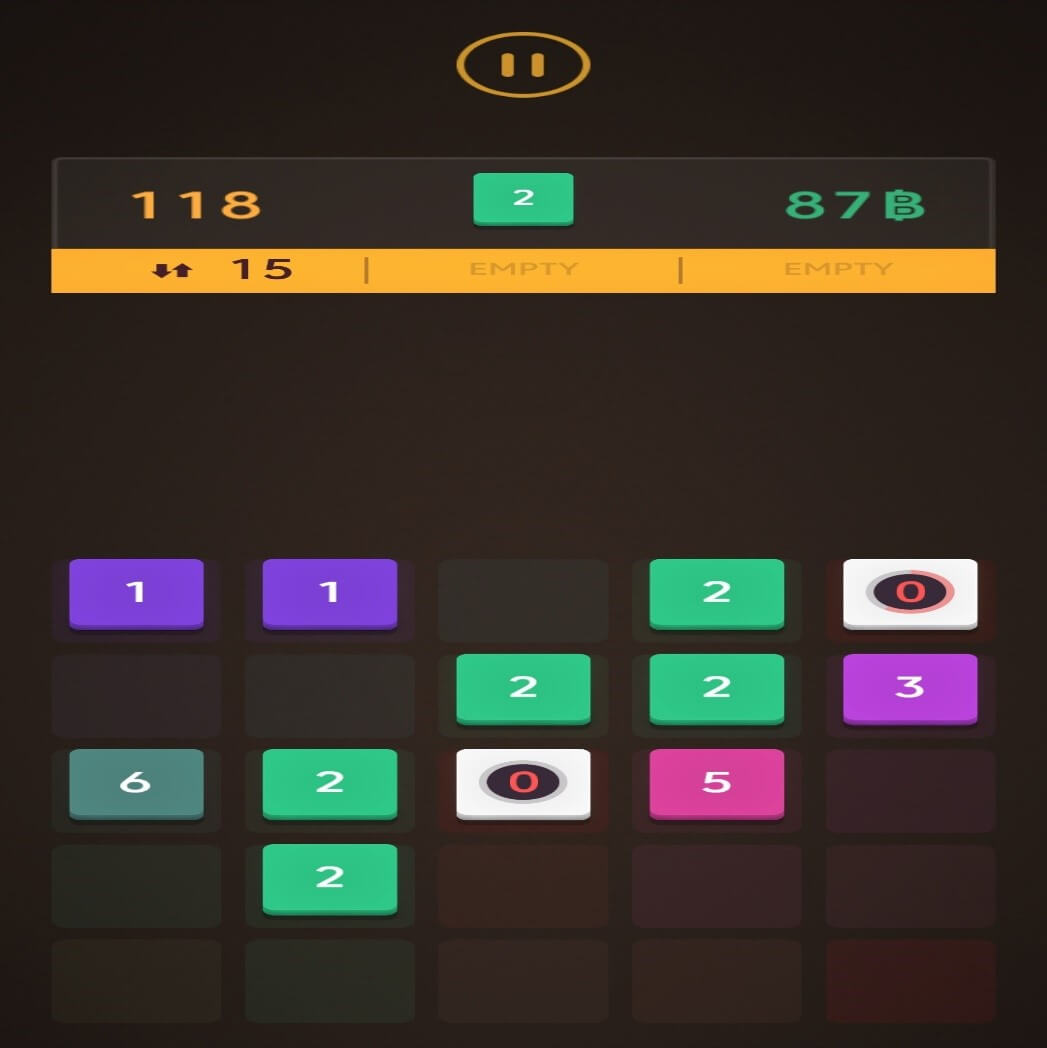 Bad banker is a game that involves the player to match square block with the same values and hence creating a square of larger value. It does sound like a kid's game of matching similar tiles, but it is nothing of that sort. The game has a concept of the player being an entrepreneur who is investing money in sort of square tiles. Then with a mixture of Non-Profit organizations, competitors, and advisors, the game turns out to be a well-designed game. It would seem difficult initially until you understand how to beat the game. The best feature is the autosave feature that can save the game in between levels and you don't have to restart the entire level again.
10) Word Cookies
It is a word game that provides you a bunch of scrambled letters that would be used to form words. It does provide you boxes that determine the number of words and the number of letters in each word. This game undoubtedly improves your vocabulary. Many a time you would come across words that you know but couldn't think of at that particular moment. It also proves as a brain exercising game.
11) Mastermind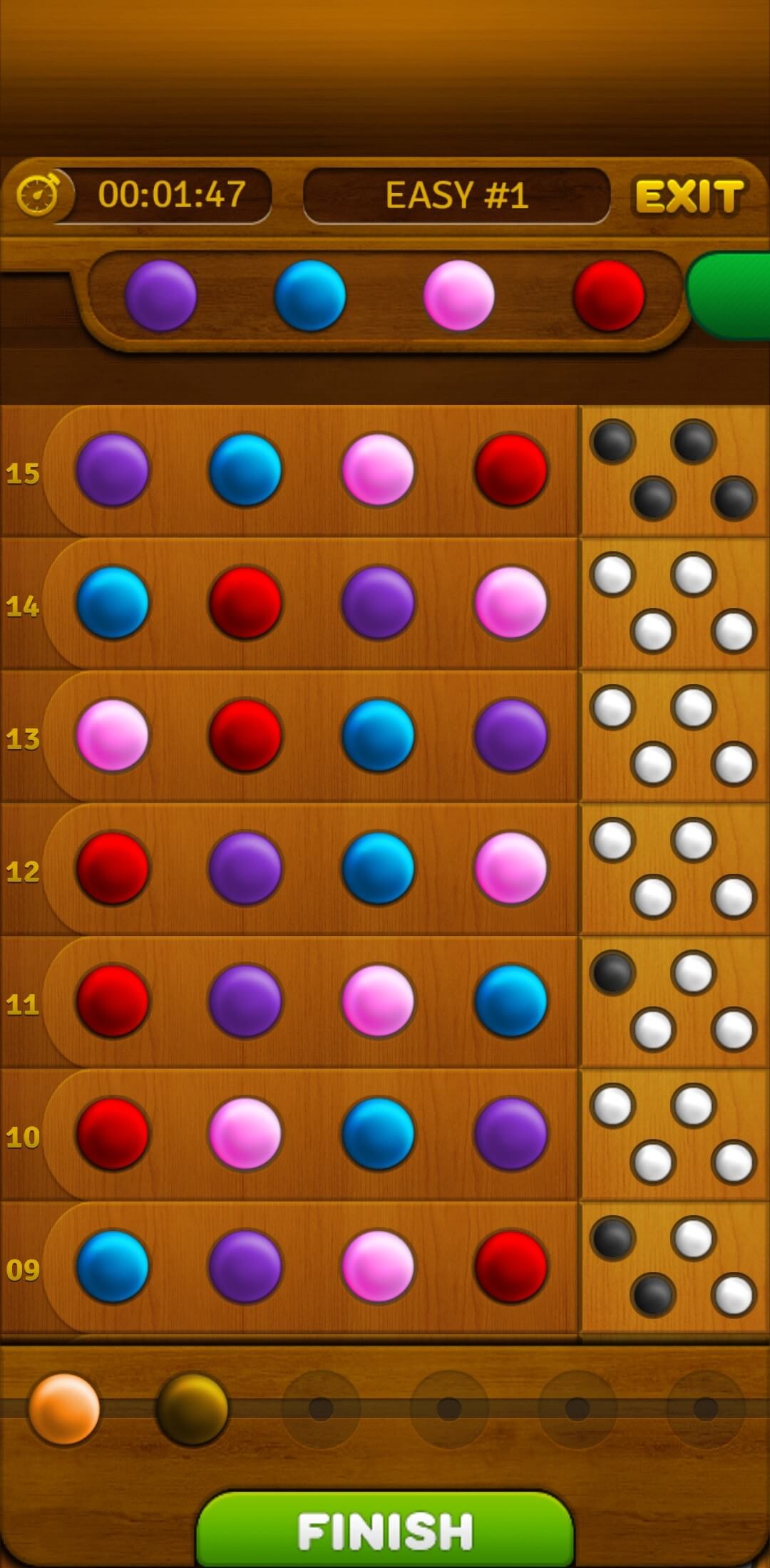 Also known as Code Breaker, Mastermind predetermines a combination of four colors that are hidden and provides the user six colors to guess what those colors are. The player also must determine the order in which the colors are placed. It allows the user to try out different color combinations and guides the user with the help of black and white pins. The black pins represent the correct color in the right position and a white pin represents the correct color in the wrong position. No pins mean that the color chosen is not correct. It is very exciting and does require the player to use all the neuron cells present in the brain.
12) Free Flow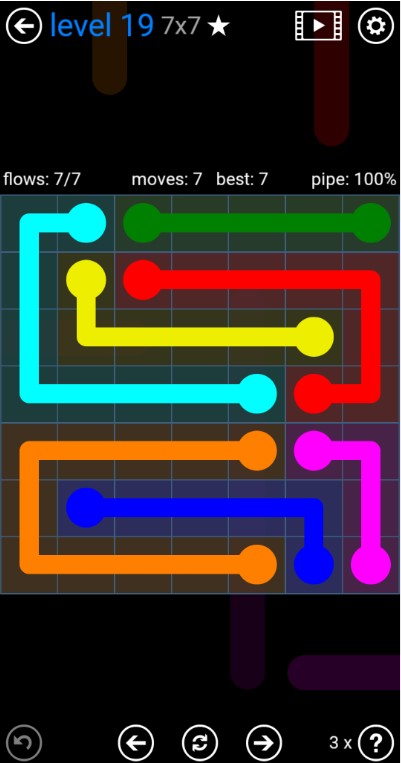 A simple game which requires the user to connect a pair of similar colored dots. It does sound easy but when you progress in the game you will realise that there are multiple ways of joining the dots and only one way would be right as it would allow all the dots to join with their pairs. That's when the challenge begins. A simple trick is to use the longest path in advance to connect the farthest dots, leaving space for other dots to connect through simpler routes.
13) 2048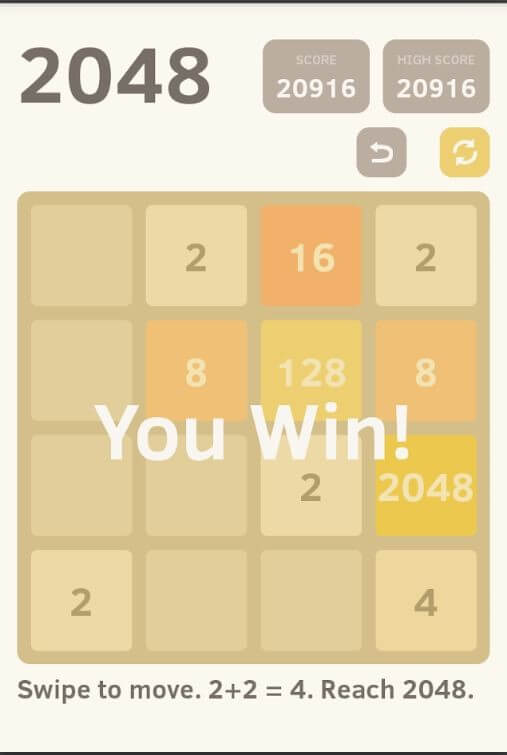 The game starts in a 4×4 square with 16 tiles and only two of them filled with the number '2' on them. The game only displays even numbers and multiples of 2. If you join two tiles with the face value of 2, it creates a tile with a face value of 4. And it goes on. The objective is to create a tile of face value 2048. It sounds simple but with many obstacles blocking you, it becomes a nightmare sometimes. But if you predetermine the consequences of your steps in advance before taking them, you can surely succeed.
14) Fill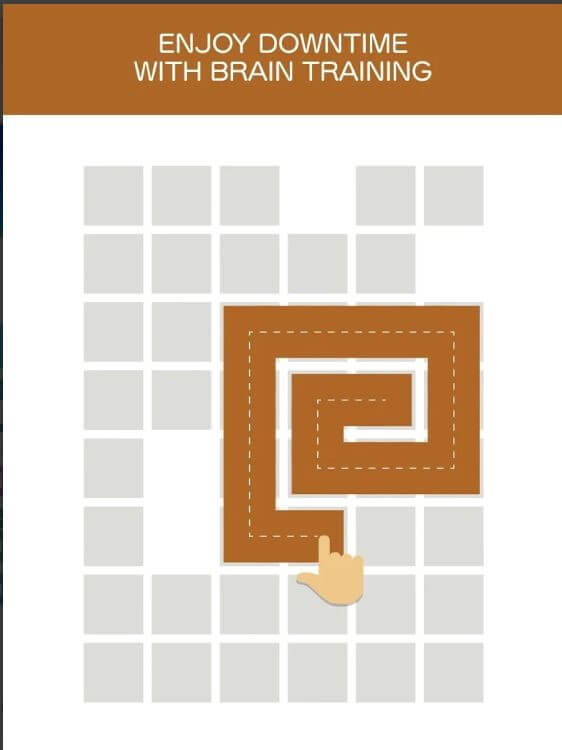 Another game which starts out as an easy, simple and fun game and gets complicated as the game's progress. The concept does resemble 'Free Flow' where you must connect a pair of similar colored dots. But in Fill you have one start and one endpoint which you must connect, covering the entire board. It sounds easy but the twist and turns must take to cover the entire board and then reach the endpoint can prove very challenging. The levels are short and auto-saved. You can end the game at any time you wish and start again.
15) Two Dots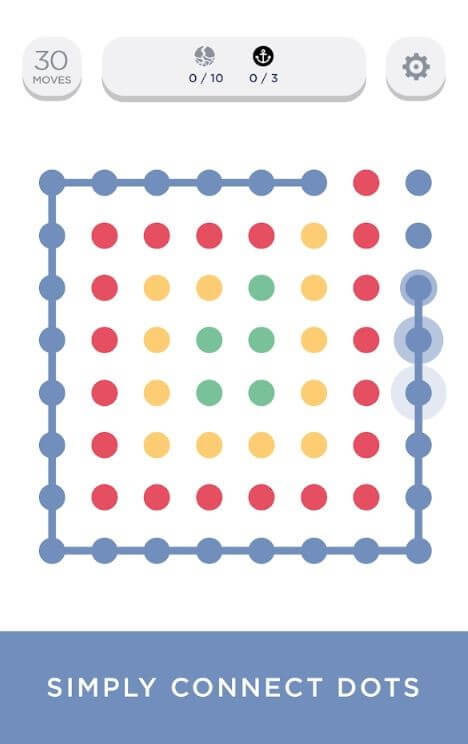 Two dots requires the player to connect as many dots as possible of the same color in a straight line. The game provides the number to dots required for each color at the beginning of every level. It then subtracts that number which the user connects in a straight line. There is also a move restriction which makes the game exciting. It involves planning your moves in advance as creating a line would remove the dots and bring out other dots to replace them. Try to create a maximum combination line to clear the level as soon as possible.
That's all folks. Being an ardent gamer myself, it is a fact I have not escaped the likes of PUBG, Fortnite, God of War, GTA series and countless others. But that's another list coming soon. This list was created to include the non-addictive, easy and best small games for android to be played on your smartphone, whenever you have a few minutes to spare. Do let me know your thoughts and please recommend if I missed any game that falls in this category. I would definitely, try it out and perhaps create a second list for others who have that extra waiting time that they want to pass, enjoying and exercising the brain.