Table of Contents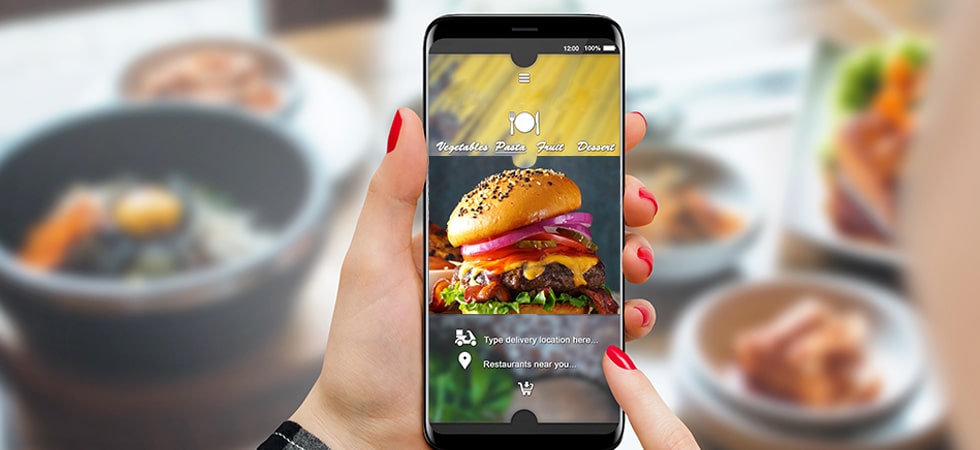 While some of us just eat to live, there are many who live to eat.  For them, food is an opportunity to explore so many other dimensions. After all, if you intend to explore food, you must take a 360° perspective. You must take heed of how a dish is cooked. If it would suit your palate and most importantly if it would affect your health or not.
Let's have a look at some apps for foodies that cover "food" from all the corners.
Getting Down to The Basics with Some of the Best Food Apps for Recipes
The moment you sniff an aromatic delicacy, you are immediately prompted to gobble it down. But, how about you cook what you like? Even better! How about getting your hands on the complete recipe of your beloved dish? Sounds fantastic, right?
Here are some of the best cooking apps that'll help you have ingredients, tips, and tricks related to food on your tips –
1. Yummly Recipes & Shopping List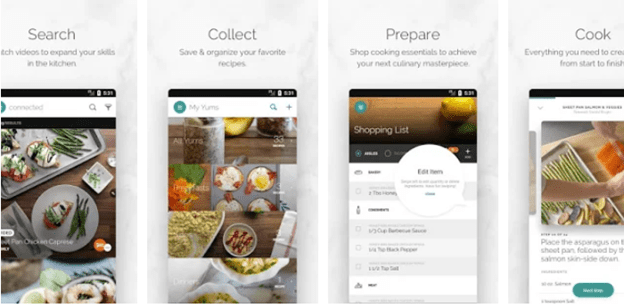 Yummly has got more than 2 million recipes to choose from and numbers do speak for themselves.
What's even more special
Based on your recommendations likes (and dislikes) the app recommends tutorials, videos and a variety of content all related to your favourite dishes. The app is also intelligent enough to take care of your allergies and other requirements.
No reason at all for you to not install this app!
2. Tasty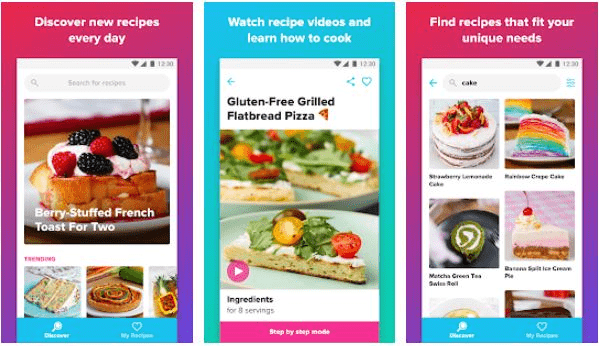 Tasty is one of the best cooking apps that provides you with step by step guidance on a variety of recipes. It even helps you plan your recipes.
What's even more special?
You will also able to filter food on several criteria like ingredients, dietary needs, difficulty, social plans, speed, cuisine and so on. It also supports food metrics for items outside the US too.
3. SideChef: Recipes, Meal Plans, Grocery Lists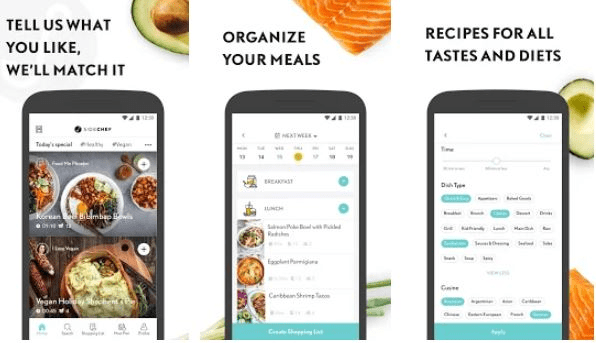 Ever thought that an app can help suggest you a dish, select ingredients for that dish and then help you buy groceries for the same while inspiring you with new recipes?
SideChef is what we are talking about.
What's even more special?
It is one of the best apps for foodies that even lets you link your LG SmartThinQ account to SideChef and control your LG smart ranges and ovens.
How cool is that?
Meal Planning/ Healthy Apps for Foodies
While the best cooking apps would arm you with everything you need to find your favorite recipes, you would need another set of apps that can help you streamline your diet so that you stay away from bad calories.
1. Mealime – Meal Planner, Recipes & Grocery List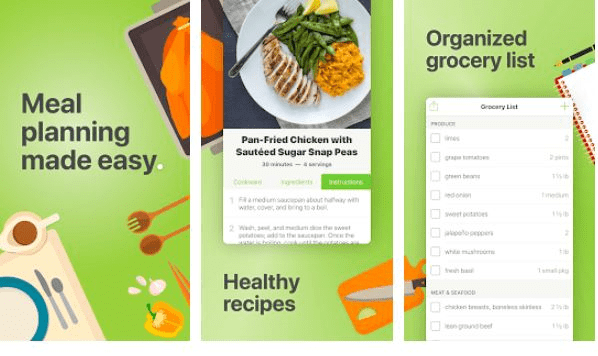 Do you wish to embark on a healthy meal? Mealime is what you are looking for. It is considered as one of the best apps for foodies who balance taste and health in the same scale.
What's even more special?
With this app, you'll never ever have to ponder stressfully upon "What should I eat?". The app optimizes your daily food-related needs and curates meal plans that save both your health and budget.
2. Prepear – Meal Planner, Grocery List, & Recipes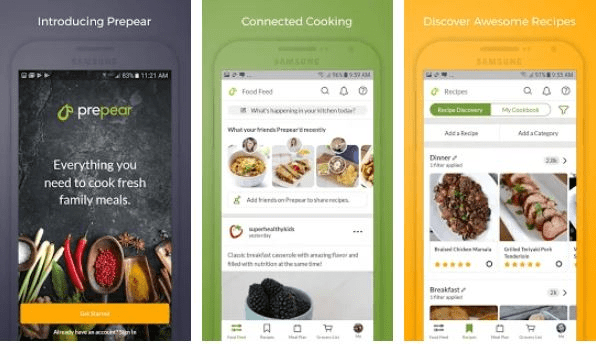 Prepare helps you prepare grocery lists without a hitch and connects you to a community of more than 40000 cooks globally.
What's even more special?
It auto generates grocery lists based on your past cooking history, tastes and preferences. It also has a "clear recipe screen" that lets you swiftly tap between ingredients and directions.
3. Eat This Much – Meal Planner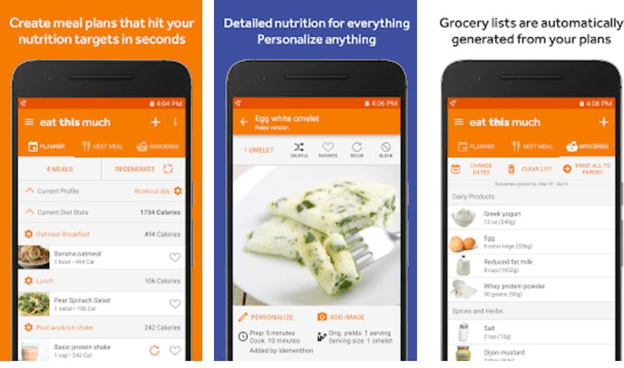 "Eat This Much" is counted amongst the best and most intelligent food apps on the Play Store. It smartly creates grocery lists based on your meal plans. Then, there is no spillage of money whatsoever.
What's even more special?
It helps you generate meal plans based on your macro targets and calories and that too within seconds. If you invest a little bit in its premium version, you will be able to automatically generate a week of meal plans. Isn't that awesome!
Eat Fearlessly When Traveling
If you are at your native place or if you are familiar with a country per se, food as such might not be an issue. But, what might look appetizing to some, might not be so welcoming for others. This holds true for those who are completely new to a country or locality and who don't immediately develop a liking for a country's food.
If the travel bug has hit you, fantastic! But, if you are scared that you are going to be served bugs and scary dishes on your platter, worry not! Listed below are some of the best food apps for travellers that will help you choose food that you'll not regret having.
Also read: Apps To Get Free Google Play Store Credits
1. HappyCow – Find Vegan Restaurants & Vegetarian Food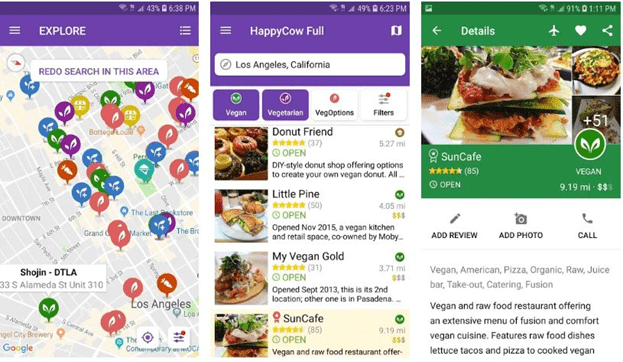 There are many vegetarian travelers out there who fear that they might not get vegetarian food while they're abroad. Even if you are a hardcore vegetarian, there are chances that you
still might not be able to develop taste for the meat that is offered in a country. That's where you need "HappyCow".
What's so special?
HappyCow is a food app that helps you find more than 100K restaurants across the globe. If you think that you'll have to compromise on quality, worry not! You can choose the best vegan or gluten-free restaurants based on more than 950K reviews.
2. OpenTable: Restaurants Near Me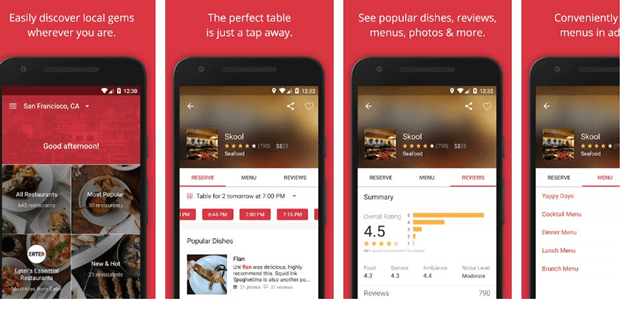 The app has already won accolades for seating more than a billion diners across 40000 + restaurants globally.
What's so special?
As the name suggests you can find and reserve an open table from amongst thousands of restaurants. You can even send invitations to your friends and add reservations to calendars. You can also use points given to you as rewards by the app and save on future meals using these points. All this can be done while you are on the go.
To Sum it Up
Food is meant to be enjoyed, no matter where you are and when apps can solve almost any problem under the sun might as well give some of the apps for foodies a chance to extinguish hunger in the healthiest way possible.