Google at its Stadia Connect event made announcements about its cloud gaming service Stadia. This service will let users play games without hardware.
Cloud gaming is supposed to be the future of gaming as it removes the need of additional hardware. With cloud gaming in action, you'll only need to have sufficient Internet speed and data to play the game.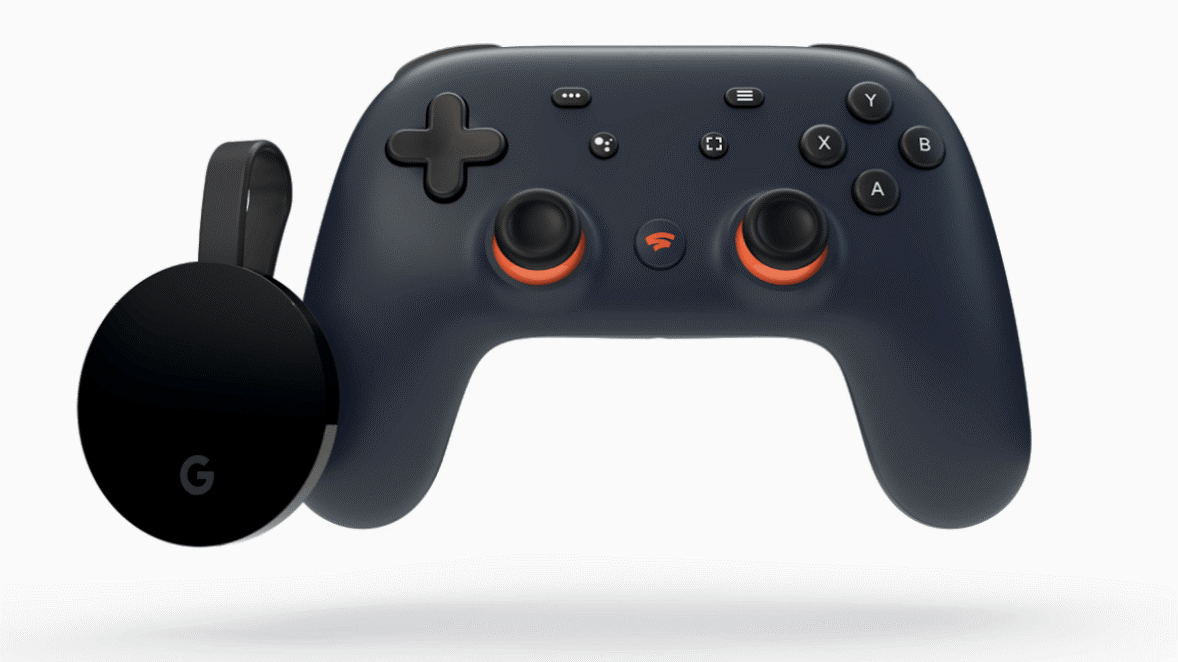 Features:
Google Stadia will let you play video games up to 4K resolution and at 60 FPS (frames per second) with high-dynamic-range support and 5.1 surround sound.
Google Stadia subscription will come in two versions i.e. Stadia Pro and Stadia Base.
What is Stadia Pro?
Google Stadia Pro is Google's pro services offered at $10 a month. When compared with other video game services this price is not that high. 10 USD monthly brings free access to selected games with 4K video quality, 60 FPS frame rate, and 5.1 surround sound.  Moreover, in Founder's Edition, three months pro subscription is included with Destiny 2: The Collection for free and exclusive discounts on selected game purchases.
What is Stadia Base?
Google Stadia Base is free of cost, however, it will come around 2020. Since it's free you'll have to purchase games as there will be no free games. Also, you'll get 1080p resolution with 60 FPS frame rate and Stereo sound. But, you won't get any special discounts.
If you wish to purchase Google Stadia initially, you'll have to purchase its Founder's edition.
Founder's edition includes three free months of Stadia Pro for you and for your friend with a Buddy Pass as a giveaway. Founder's Edition will come with exclusive Night Blue Stadia Controller, Google Chromecast Ultra for streaming to your TV, and Founder's Stadia Name in just $129. Founder's Edition will starts shipping in November 2019.
Google also showcased its dedicated Stadia controllers, packed with features like video and picture taking dedicated button, and 3.5 mm jack.
Also Read : What Gamers Need to Know Before the Big Event: E3 2019
Tech Specifications for Stadia Controller:
Dimensions: 163 mm (6.42 in) x 105 mm (4.13 in) x 65 mm (2.56 in)
Weight: 268g (9.45 oz)
Wi-Fi® Dual-band (2.4GHz / 5GHz) IEEE 802.11 a/b/g/n/ac connectivity
Bluetooth®¹ Bluetooth Low Energy 4.2 (BLE)¹
Headset jack 3.5mm headset jack for headsets with or without a microphone
USB USB-C™ port for charging, wired gameplay, and accessories such as USB-C headsets. HID-compliant
Google Assistant button and microphone Google Assistant button to trigger microphone²
Capture button Quick access to image and video capture
Battery Internal rechargeable Li-Ion battery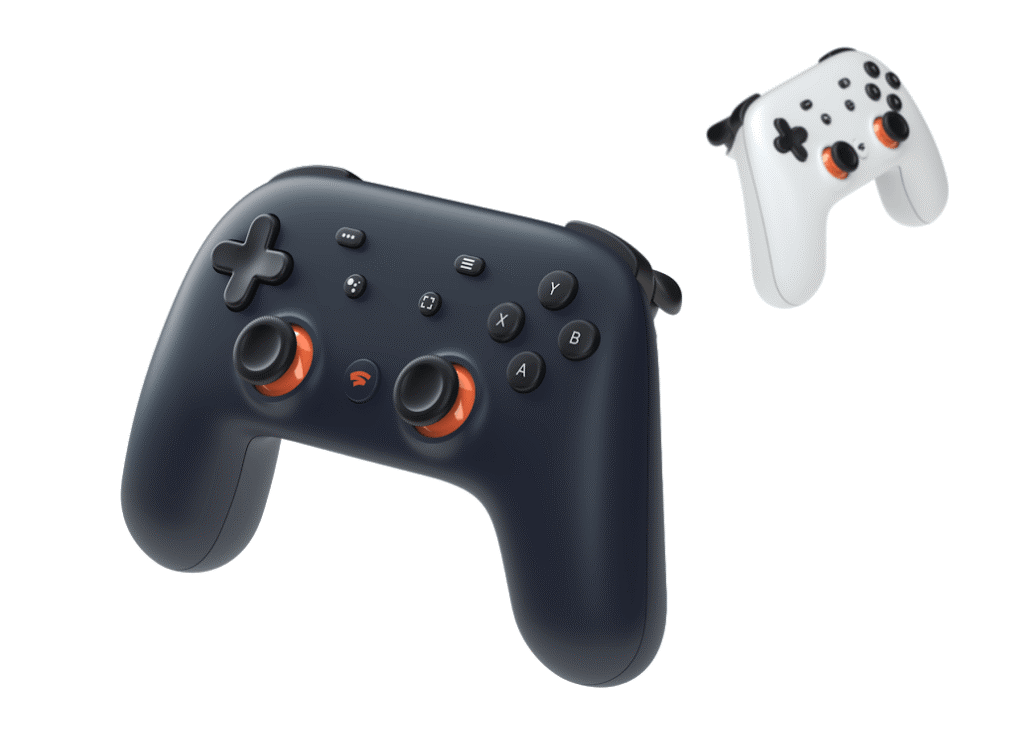 Tech Specs for Google Chromecast Ultra:
Dimensions 58.20 mm (2.29 in) x 13.70 mm (0.53 in) x 58.20 mm (2.29 in)
Weight Device: 1.6 oz (47 g), Adapter: 3.5 oz (101 g)
Resolution Supports all resolutions up to 4K Ultra HD and high dynamic range (HDR) for stunning picture quality.³
Wireless 802.11ac (2.4GHz/5Ghz) 1×2 MISO Wi-Fi for high-performance streaming
Power supply required and included
Ports & Connectors HDMI plugs directly into the TV
Micro-USB for power and data
Ethernet port on the power adapter for hard-to-reach Wi-Fi spots in your home
7. Supported Operating Systems
Android 4.2 and higher
iOS 9.1 and higher
macOS® X 10.9 and higher
Windows 7 and higher
8. Colors
Black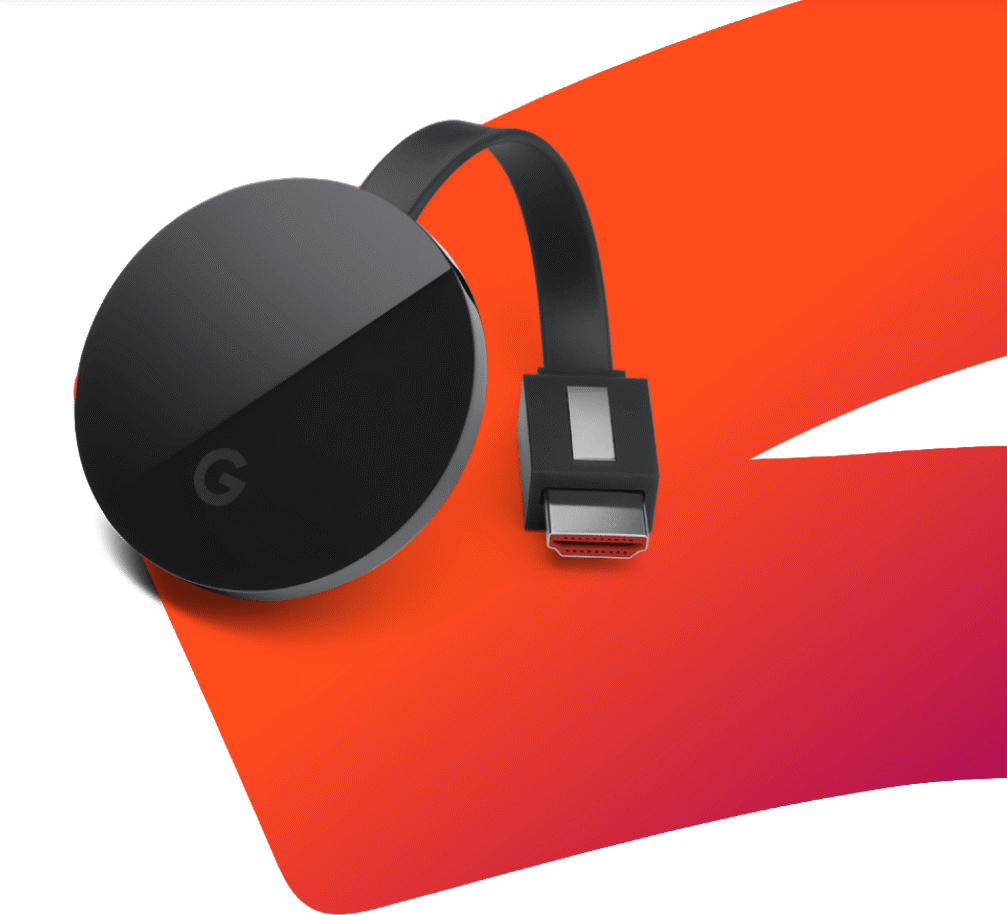 Google Stadia needs 35 Mbps connection for 4K capability and a minimum of 10 Mbps for 720p streaming.
What you get in the box:
Stadia Controller (Night Blue), USB-C™ to A cable, Power Adapter, and Google Chromecast Ultra (Black).
Google Stadia is just the beginning of cloud gaming that will improve over the years. Google Stadia received a positive response from the reviewers, however, they faced some issues but they can be resolved. We are sure that Google Stadia will be a great hit and will receive a positive response from the gamers also.