Have you faced situations where your computer started behaving in an unusual manner? There could be a lot of reasons for that. But one of the solutions not well know is to restore the system from a previously saved system image backup to a stable state. To do this, Windows has already a built-in program that can achieve this. There are of course many third-party programs that can be used to take automatic backup and store the files, safe and secure in the cloud.
What is System Image Backup on Windows 10?
A system image backup is a Windows operating system file or folder that contains all the contents of the user's hard disk in some sort of encoded and compressed form. These files/folders are primarily used to copy back all the user's data back on the computer after a system crash.
Difference between System Image and Windows Backup.
System Image
When a user takes a system image, it means capturing a snapshot of the current Windows settings, programs, drivers and files. If the computer stops working, the user can format the computer, and restore it back as it was on the day of the system image. It would replicate all the changes and customization which might have taken hours to setup. Even the installed applications would be restored and the hassle to install each application one by one can be avoided. However, there is no option to choose individual items and would be a complete restoration.
Windows Backup
System Image does back up your personal files but using the Windows Backup feature is more suitable for personal files. System Images capture the entire computer's data and create very large files and take more time to create. On the other hand, Windows backup gives you options to choose which files to back up and restore them as per the user's discretion. It is faster and simpler to use.
Why do System Image Backup?
System Image Backup is one of the most important tasks for all computer users around the world. The benefits of creating a system image backup are:
It creates a computer system image that can assist the user to restore the entire system if facing software issues, in minutes.
If the Windows gets corrupted or crashes due to malware attack or accidental deletion of files, then you can get it back on by restoring the entire image.
An image backup saves the hassle of reinstalling everything software and activating it all over again.
It also helps to save the user files especially important documents, custom configurations, and irreplaceable photos.
System image backup on windows 10 can help users to upgrade their computer's hard drive. For example, if you want to change your hard disk, you can create a system image of your computer's current hard drive and restore it on another disk. This will enable you to migrate your system along with its settings, drivers and files to a new hard drive.
When to do a System Image Backup?
There is no time specified by the book as to when a system image backup must be taken. However, let me share the process I personally follow:
Creating System Image Backup on Windows 10. This task must be carried out at least once in three months. A system image backup contains a snapshot of the computer. It is expected that there would update, and changes done in three months and these changes must be updated in the image backup. Also, if a major change like installing software or one of Microsoft's major updates is installed then I recommend creating a system image backup immediately to save these changes.
Creating System Repair Disk. This must be done once a year. You can create a repair disk on DVDs or Flash drive. You can label it as Windows 10 disk image and keep it safe, so it does not receive any scratches and will be readily available when it is required. This will help you to do a system image recovery of Windows 10.
Windows backup. Windows backup must be timed as per the user's discretion. If you have a flow of important data every day on your computer then I suggest you schedule a backup daily at midnight. If you use the computer for personal use like watching movies, surfing the internet and playing games then you can probably back up it once a week.
How to do a System Image Backup?
To create a system image backup, you need to access the control panel. Type "Control panel" in the search bar on the bottom-left corner, near the Start button.
Click on 'File History'. A new window will open.
Click on System Image Backup on the bottom left corner. Another window will open.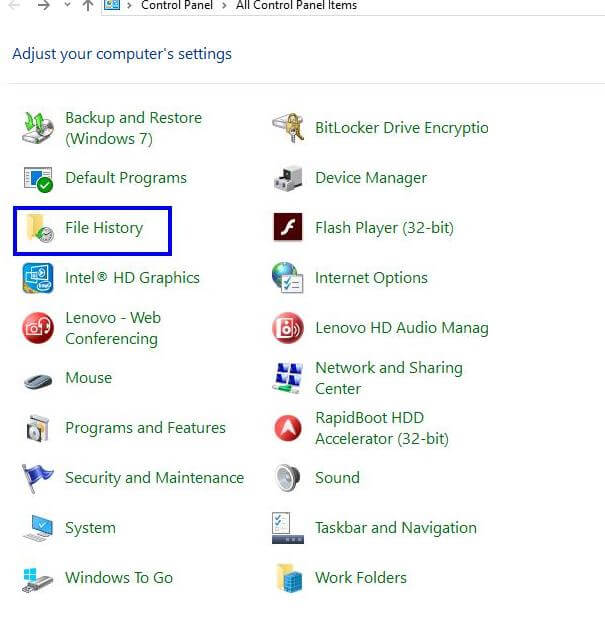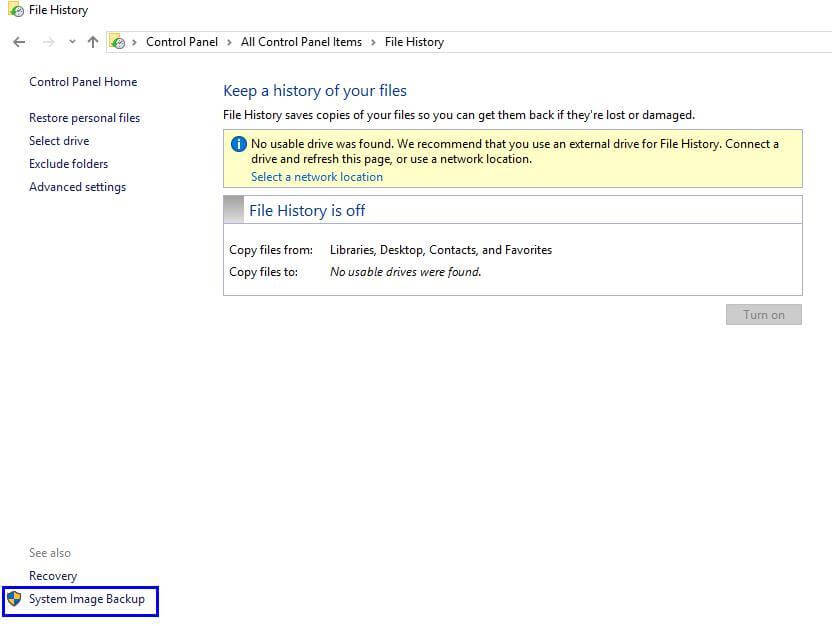 On the left side, there will two options:
a. Create a system image backup on Windows 10. This option creates a system image. It will ask the user to specify the location of the system image creation. System images can be created on:
Current hard disk but a different partition. If the primary partition (usually C), where the Windows and other programs are stored, gets corrupted, a restore to the previous stable state can be achieved by restoring it from the system image stored on a different partition. However, there is a limitation to this option. If the hard disk gets corrupted, then all the partition will get affected and a restore will not be possible.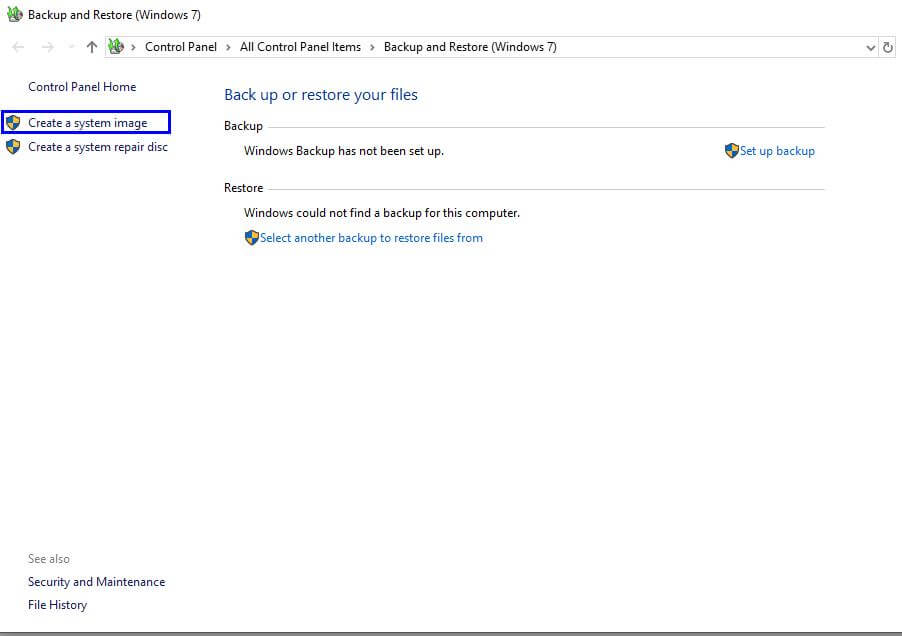 One or more DVDs. The Windows 10 disk image can be created on DVDs which can be considered a safer and secure option. Choosing this option will allow the user to restore the system image, even if the partition gets corrupted.
On a network location. The user can save the system image on a different machine connected across the same network. This option is preferred in case of multiple computers where one computer acts as a backup machine.
b. Create a system repair disk. This option will help to create a system repair disk that can be used to restore the system in case of a computer crash, boot failure or even simple restoring the computer to the state when the disk was created. It might take more than one disks to create the set of restore disks.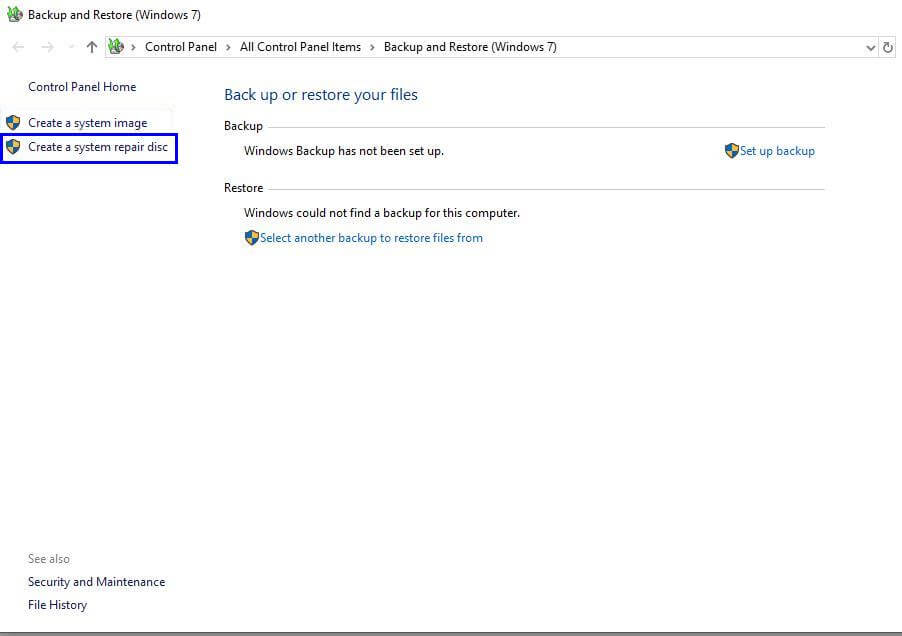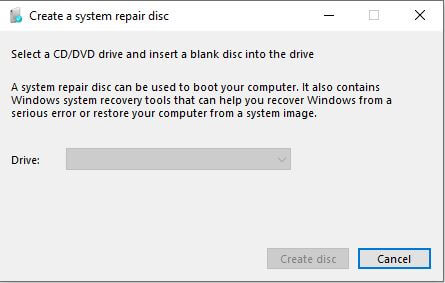 Note: Microsoft uses 'Shadow Copy' technology which allows the user to create a system image backup while the computer is in use.
How to restore a System Image Backup?
A system image backup created successfully can be restored anytime. This is generally done if the system crashes or you find that Windows is not functioning properly. An image backup and restore is recommended by Microsoft before a complete reset or format. To restore back to the stable state, keep the system image recovery of Windows 10 ready and follow the following steps:
Type 'Settings' on the search bar at the bottom-left of the screen. Click on Settings.
Choose 'Update & Security' from the Settings Window.
Choose 'Recovery' from the list of options on the left.
Further options will appear on the right side of the window. Click on the last button labeled as 'Restart now'.
The Windows will restart and boot into recovery mode. Click on Troubleshoot, then Advanced option and finally System Image Recovery.
Choose the system image you wish to restore from the next window. Click next and finish.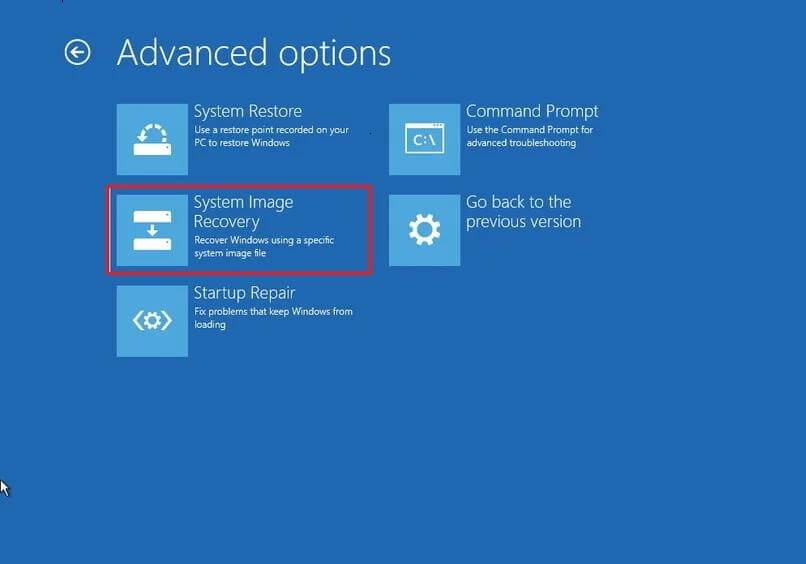 Note: If the Windows does not boot into the recovery mode, then turn off the computer and restart it and with immediate effect, start tapping one of the function keys (F1, F2, F3, F10, or F12), the ESC, or Delete key as per the manufacturer's instructions. Every OEM has preset a key, tapping which on boot, will enable the Windows to enter the recovery mode.
Alternatives: – Acronis True Image 2020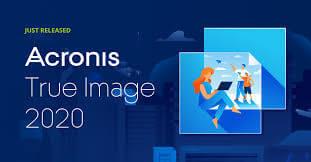 The tools provided by Microsoft may be simple with fewer features, but they do accomplish the task of creating system images and backups successfully. According to many forums, Microsoft might remove this tool as it is considered as deprecated. It has not been maintained and updated since Windows 7. If that happens or if you want a better software with more options and better designed GUI, you can always try Acronis True Image 2020. Other than system image backup, this software features:
Dual protection. It provides a second option to create an off-site backup and save it to the cloud.
Full image backup. It takes a backup of all the settings, drivers, programs and files. But unlike Windows image backup, Acronis True Image provides the users with an option of selective restore which means the user can restore only those files that are required.
File and Folder backup. It allows the user to take a backup of a single file or folder rather than take a full image copy.
Office 365 Backup. Users can create a direct cloud to cloud backups of Office 365 account including emails and attachments.
Active disk cloning. It allows the user to make an exact replica of the system while it's in use.
Non-stop incremental backups. The changes in the system are captured every five minutes, three times faster with modifications in the backup file on a real-time basis.
You can download Acronis True Image 2020 from here.
Creating a Windows image backup is not an optional task but a must-do. System images help restore your system to a stable state, keeping all your settings intact. In case of system crashes, malware attacks or accidental deletion of important files, a system image is the only insurance available. If you haven't created a system restore disk or taken a backup of your system image, I suggest you do it without any delay. It would help you in more than one way. Kindly suggest if you have any other steps to backup files and folders and do write in the comments section below if you face any issue while taking a system image backup.